(We may earn a commission via affiliate links in this post. Read our full disclosure policy.)
Spending Halloween in Magic Kingdom is the perfect way to get ready for the season! During the fall months, you will find Magic Kingdom decorated with Halloween displays, shops filled with Halloween merchandise and special treats that are only made this time of year.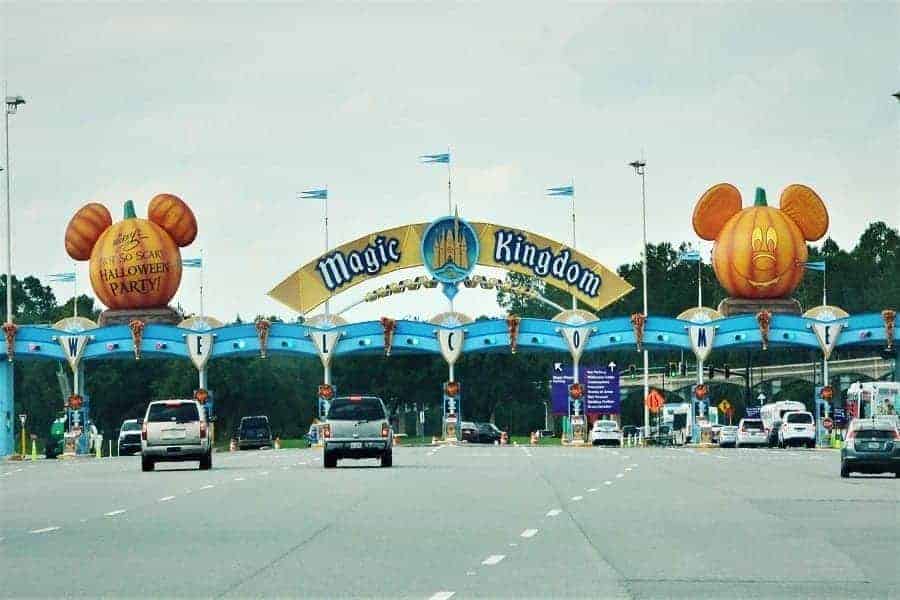 One of the main events of the Halloween season is Mickey's Not So Scary Halloween Party which runs from August until the first of November.
During this seasonal party, you can get dressed up, do some trick or treating, have a dance party with characters and see a very special Boo to You Halloween Parade. You can buy discounted Halloween Party tickets on Undercover Tourist.
But not to worry, if you don't get the chance to go to Mickey's Not So Scary Halloween Party.
You will still get to experience a lot of things during the Halloween season.
Spending Halloween in Magic Kingdom
As soon as mid-August, Magic Kingdom begins to transform. You will find yourself surrounded by fall decorations; Candy Corn colored banners hang on buildings down Main Street USA and giant Jack-o-lanterns can be found throughout the park.
From the time you enter Magic Kingdom you will feel like you have stepped into a Halloween park.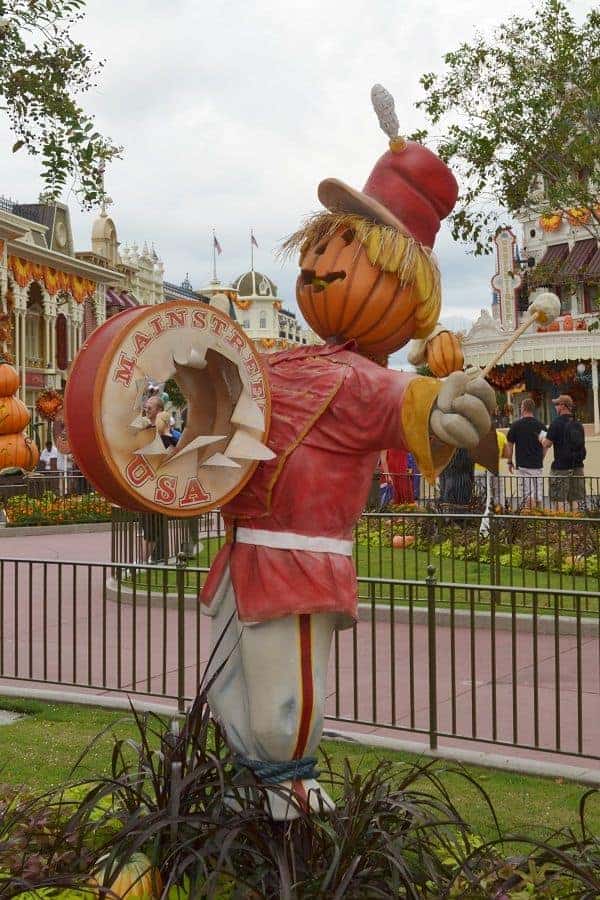 Although the weather doesn't feel quite like fall, the scenery sure will make you feel like you are getting close to Halloween.
You will notice the Fall wreaths along the lamp posts, each with a Mickey Mouse Jack-o-Lantern. At night, these pumpkins will glow orange.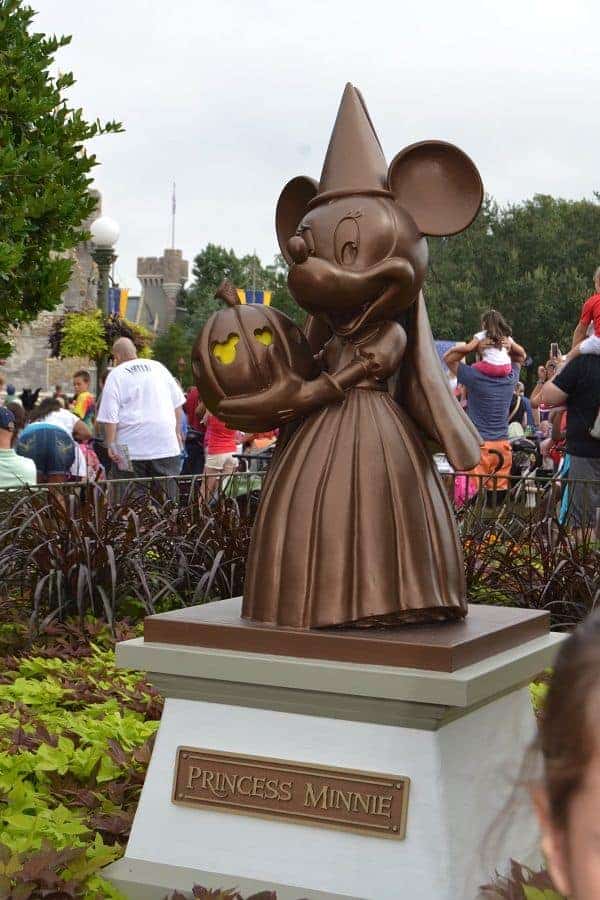 Make sure that you take time to walk around the walkways in front of Cinderella's Castle.
There you can spot statues featuring your favorite Disney characters in their Halloween costumes.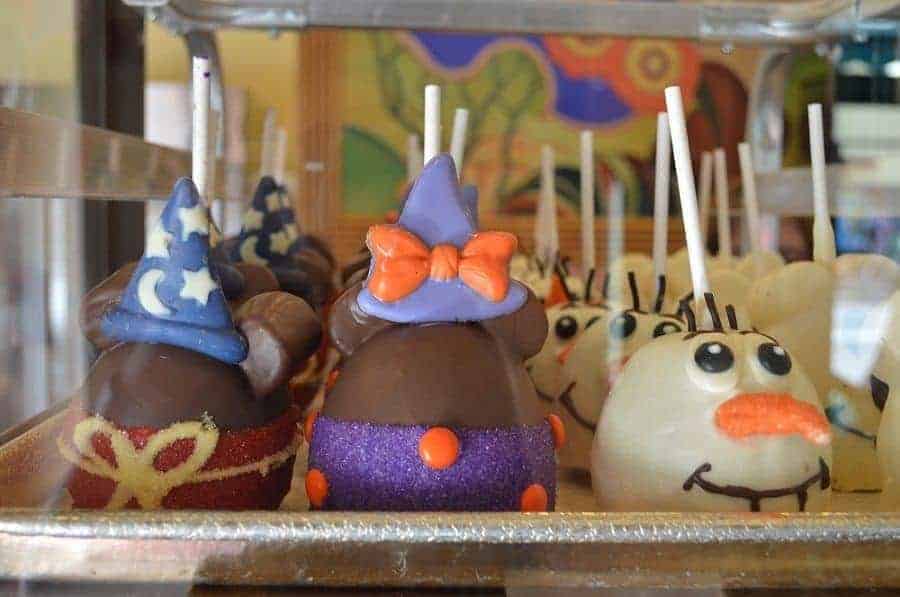 When it comes to spooky treats, you can expect to find plenty of seasonal goodies.
There are candy apples themed for Halloween, along with specialty snacks like Jack-o-lantern cookies and Pumpkin-flavored desserts.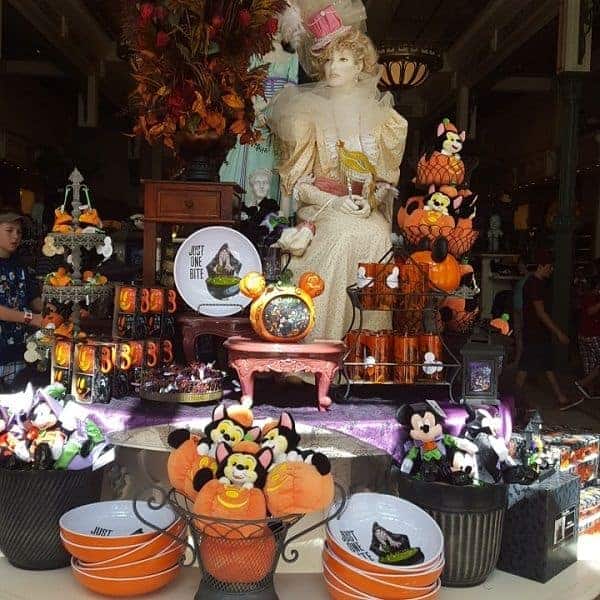 Looking to add some Disney Halloween decorations to your own home or outdoor display? You will find a ton of Halloween themed merchandise at the park during the fall months.
You will find everything from wall hangings to treat bowls in the shops along Main Street USA. There are so many unique items, that you will have no problem finding a special souvenir.
The fall is a wonderful time of the year to visit Walt Disney World and certainly nothing quite beats spending Halloween at Disney.
Have I convinced you to spend visit Magic Kingdom during Halloween?