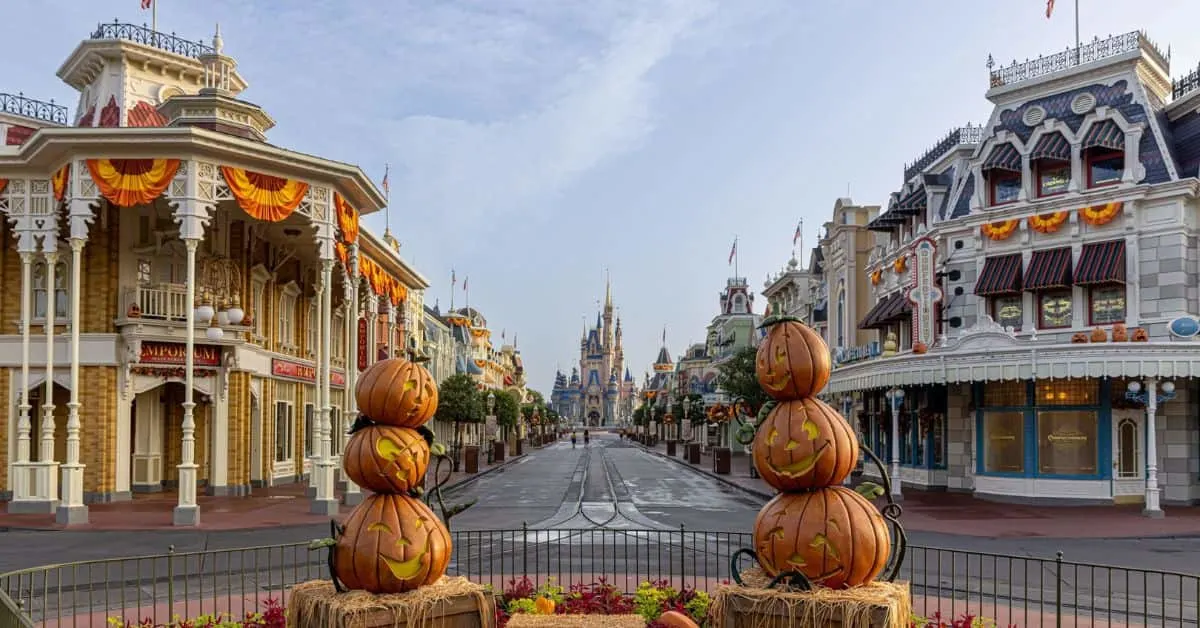 Spending Halloween in Magic Kingdom is the perfect way to get ready for the season! During the fall months, you will find Magic Kingdom Halloween decorations throughout the park.
There will be fall-themed displays, shops filled with Halloween merchandise, and decorative window displays along Main Street USA.
When Does Disney Decorate for Halloween?
As soon as mid-August, Magic Kingdom begins to transform. You will find yourself surrounded by fall decorations; Candy Corn colored banners hang on buildings down Main Street USA and giant Jack-o-lanterns can be found throughout the park.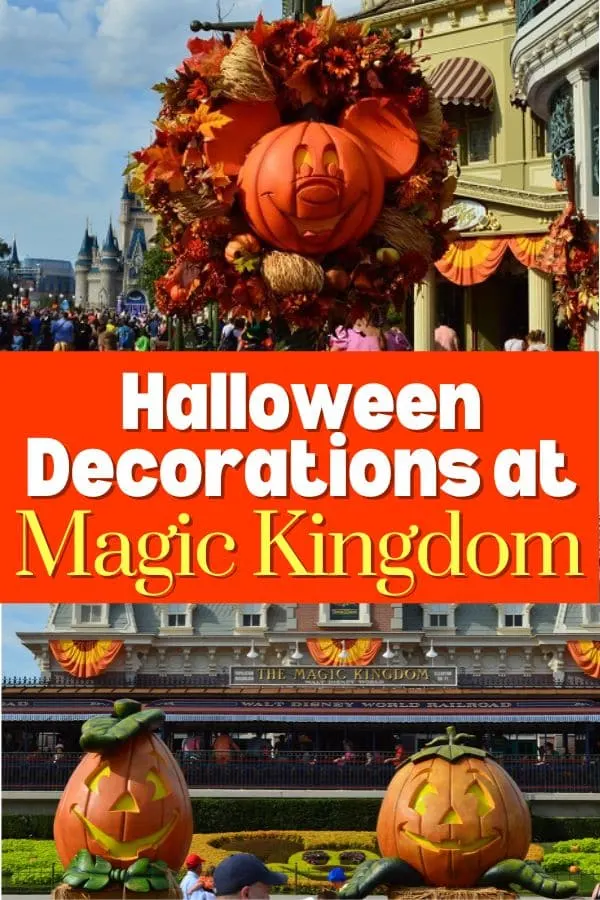 Magic Kingdom Halloween Decorations
From the time you enter Magic Kingdom, you will feel like you have stepped into a Halloween park.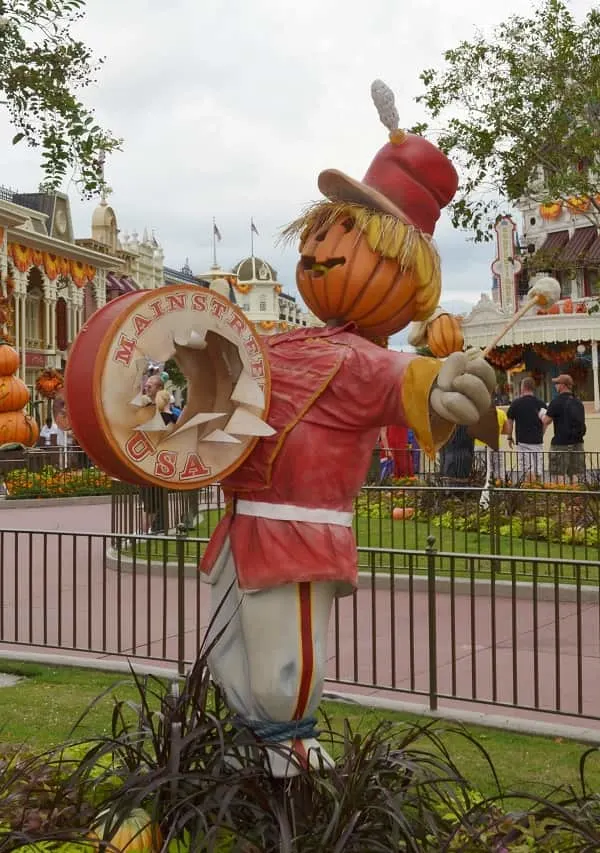 You will be greeted with enormous life-size jack-o-lanterns as soon as you walk into the park.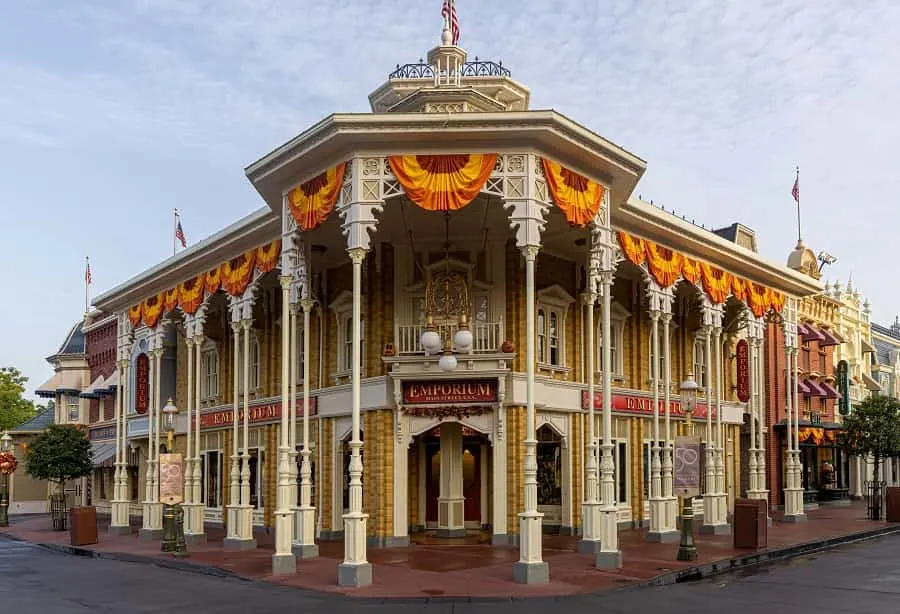 Main Street USA Halloween Decorations
Although the weather doesn't feel quite like fall, the scenery sure will make you feel like you are getting close to Halloween.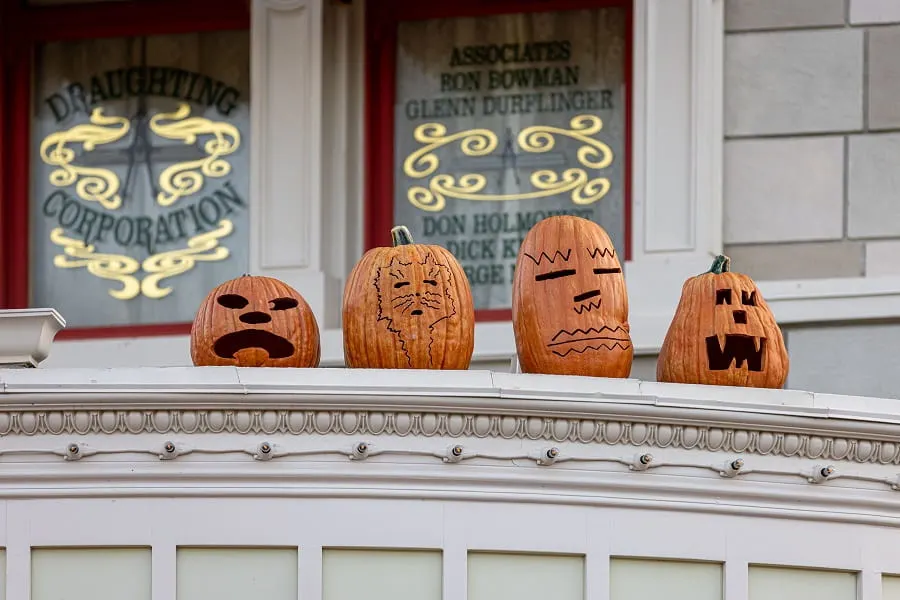 Candy Corn Banners hang from buildings and pumpkins appear both on top & below the buildings that line the street.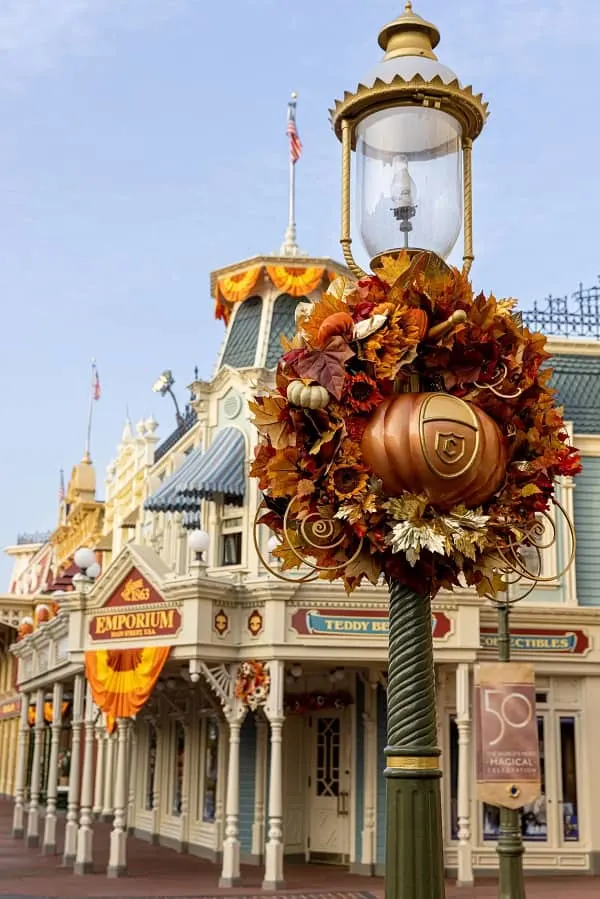 The streets will be lined with new Cinderella-themed Jack-o-lantern wreaths that lead the way to Cinderella Castle.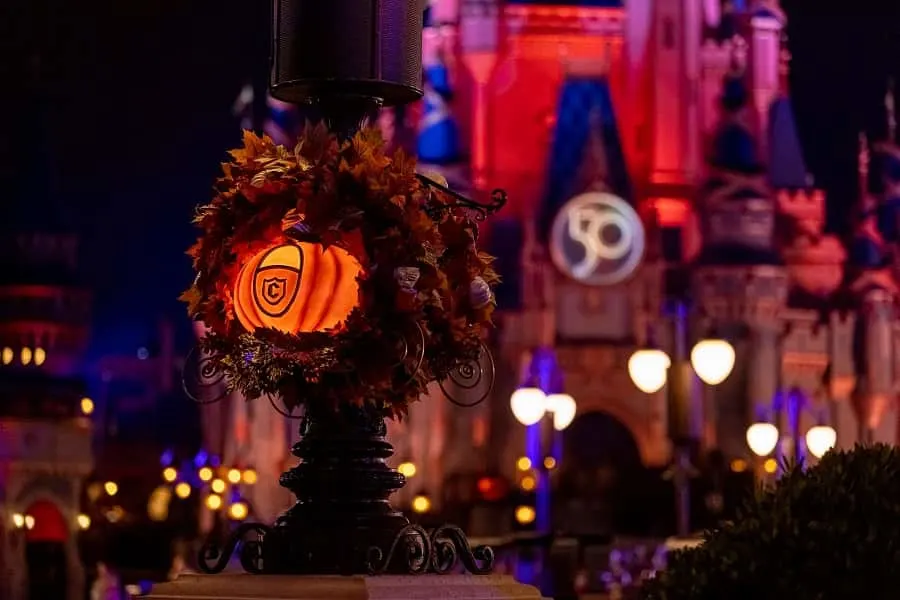 They even glow orange once it gets dark!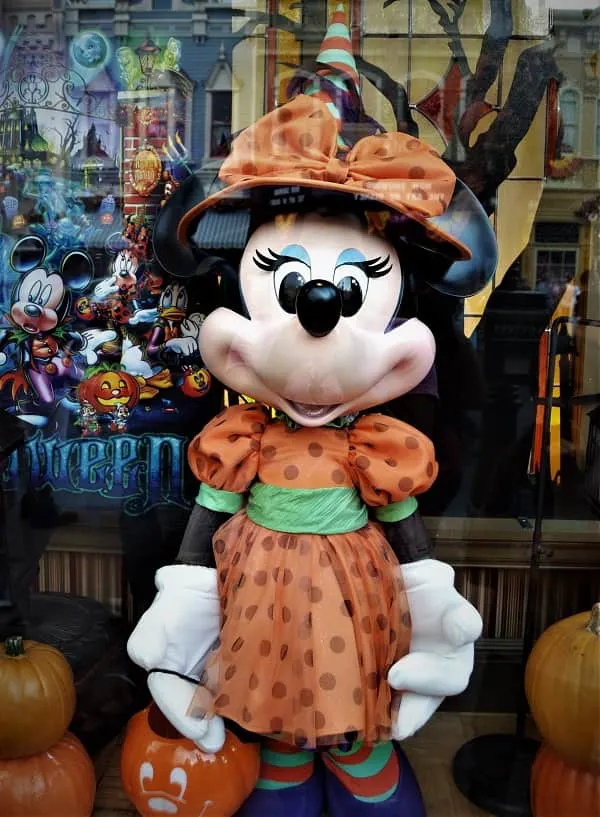 Disney Halloween Window Displays on Main Street USA
As you walk down Main Street USA, don't miss doing a little window shopping.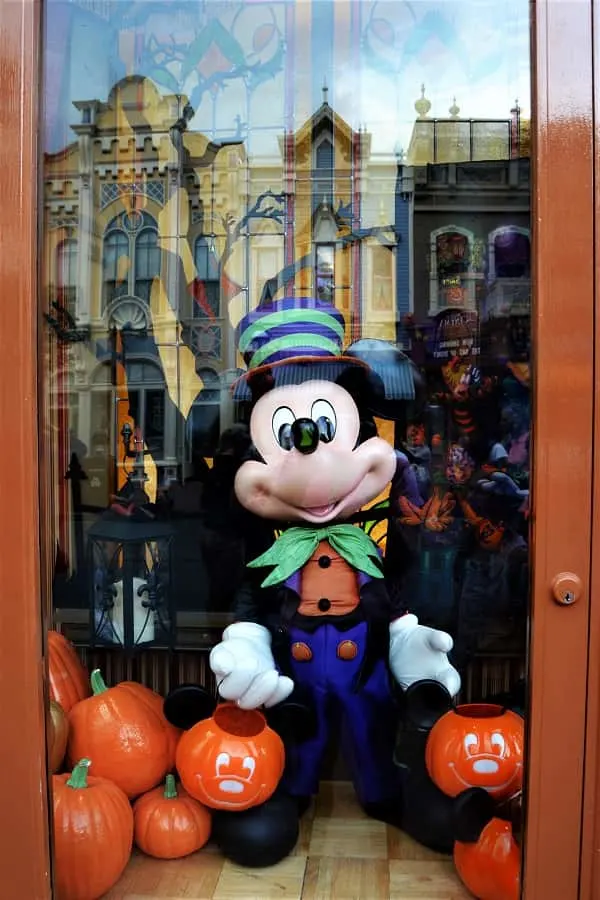 You will find that the window displays at Magic Kingdom change seasonally and this time of year features your favorite Disney characters in Halloween outfits!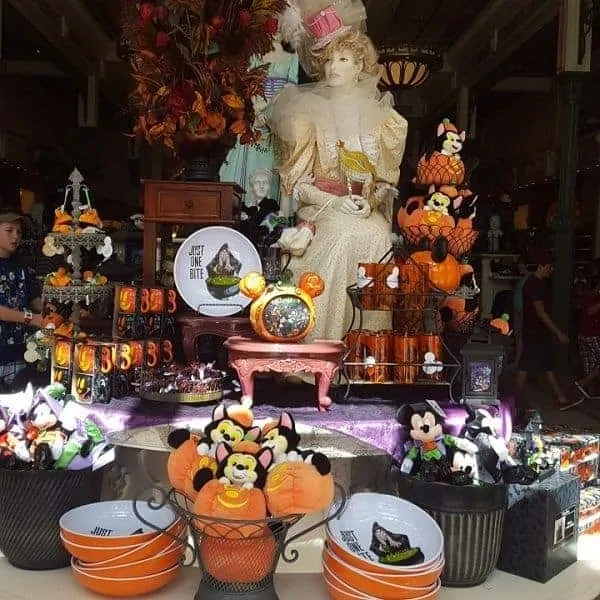 Disney Halloween Items for Sale
Inside the shops, you will also find Disney Halloween decorations that you can take back home with you!
You will find everything from wall hangings to treat bowls. There are so many unique items, that you will have no problem finding a special souvenir.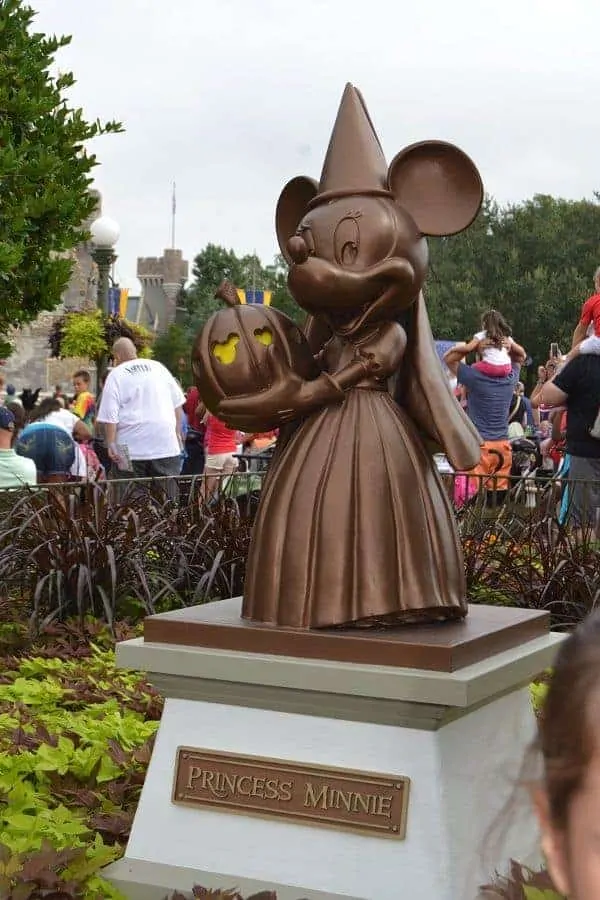 Magic Kingdom Halloween Statues
In front of Cinderella's Castle, you will find special Halloween statues of some of the fab five! Each character is featured wearing a Halloween Costume.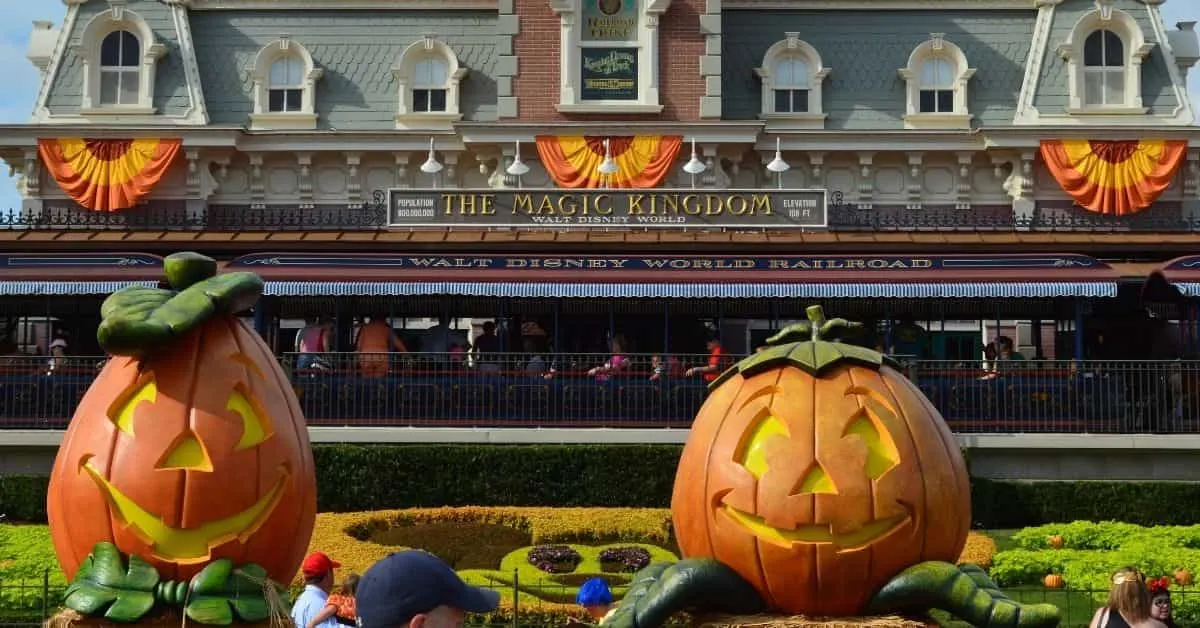 Fall really is a great time to visit the Magic Kingdom, even if you aren't attending Mickey's Not So Scary Halloween Party!
You can enjoy all the best parts of the park, plus the beautiful Halloween decorations without having to wait for nightfall.
Will you be visiting Magic Kingdom late summer or early fall?