Taking a Disney Cruise is a magical experience that will give you memories that will last a lifetime. Everyone loves to get a momento or keepsake to remind them of all the fun they had on board a ship. Unfortunately, many people make the mistake of waiting til their last day onboard to purchase Disney Cruise Line Merchandise.
By then, many things are sold out or you don't get a chance to actually use while on the cruise.
I prefer to purchase special Disney Cruise Line merchandise prior to my trip so that I can actually use them during my vacation!
Where to Buy Disney Cruise Line Merchandise
When looking for Disney Cruise Line items, you will want to check out the ShopDisney.
They usually have the best selection of all things related to Disney Cruises.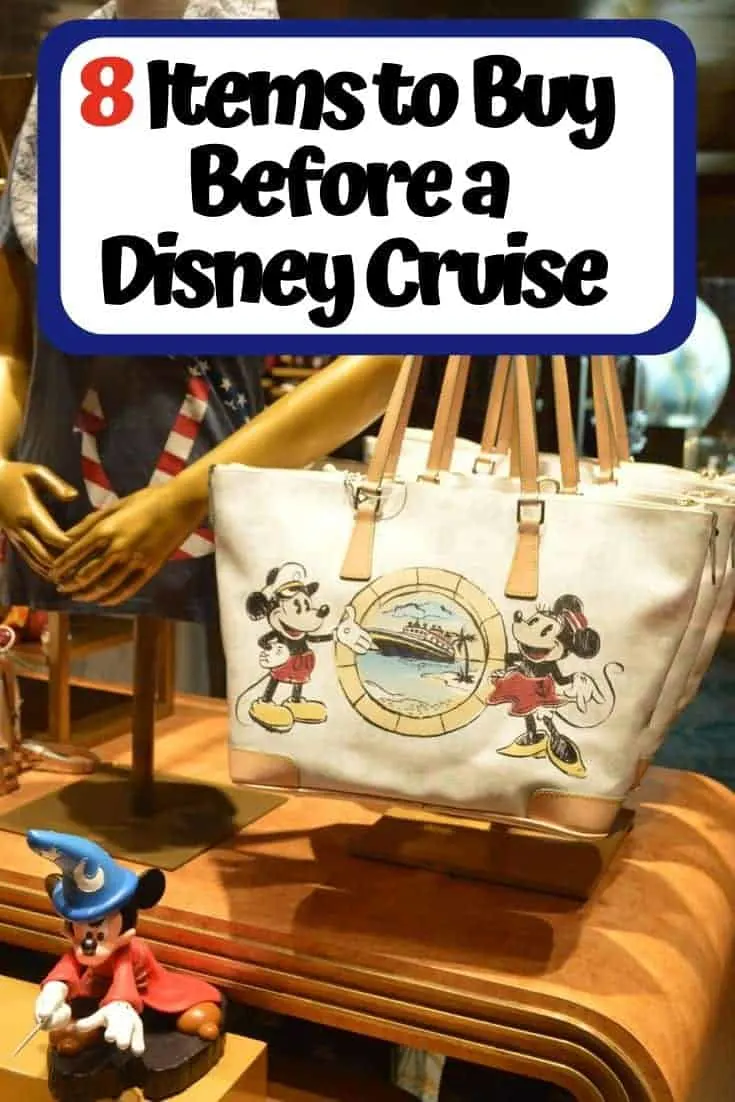 Wondering what Disney Cruise items we think should be purchased before you trip? Check out the list below!
While you will be able to purchase some of these items on board the ship, I have found that they charge 10-20% more than if you purchase them directly from the Disney Store online.
The only exception is Castaway Cay souvenirs. They can ONLY be purchased at Castaway Cay.
Do you have favorite Disney Cruise Line Items?