Located in the Japanese Pavilion of EPCOT's World Showcase, Teppan Edo offers guests a chance to take part in a Teppan-yaki style interactive cooking experience. Each chef prepares the food in front of you while putting on a culinary show. This table service dining option is a family favorite for several reasons.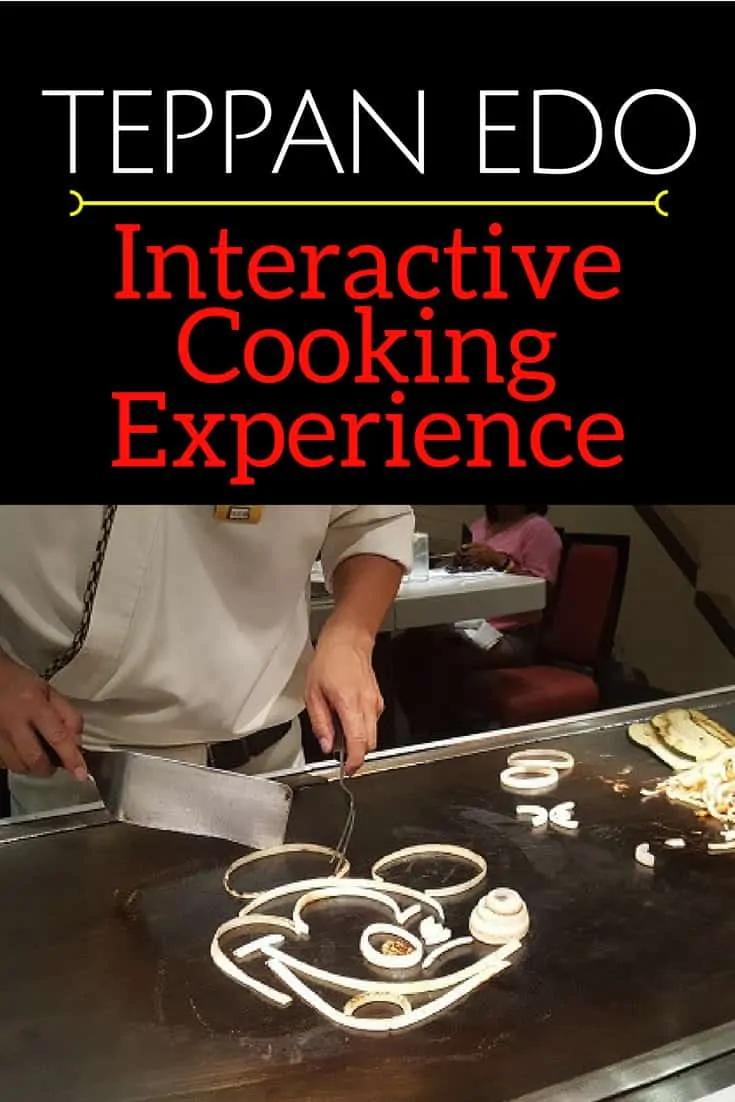 Dining at Teppan Edo in the Japan Pavilion
You will dine in one of six different sections of the restaurant where you will find tables seating up to eight. If you have a small party, you will most likely share a table with one to two other families.
Families will appreciate the opportunity to have a relatively healthy meal (no chicken nuggets on this menu).
And the large portion sizes also make it possible to share a meal with a younger child who doesn't eat a whole lot.
Teppan Edo Menu
Filet Mignon
NY Strip
Julienne Beef
Shrimp
Scallops
Salmon
Chicken Breast
Tofu
All dinner meals are served with garden salad, udon noodles, vegetables (zucchini, onions and mushrooms) and steamed white rice.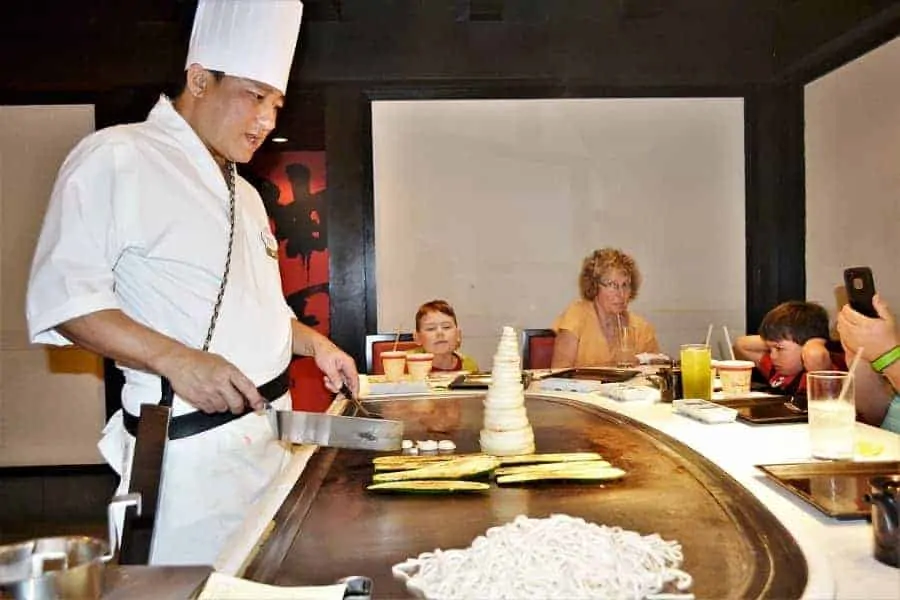 Interactive Cooking Show
The best part of the Teppan Edo experience is that the children are entertained while the meal is being prepared so you can avoid hunger induced melt-downs!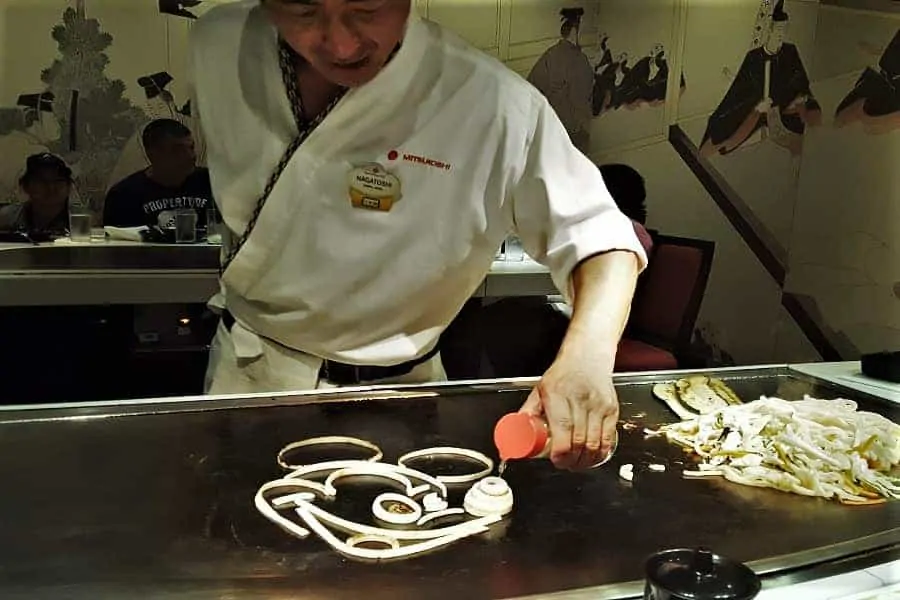 If you have little ones who scare easily, do know that the chef will create a small burst of fire during the show. This may scare small children as it is unpredictable.
Dessert at Teppan Edo
Thinking about getting dessert? Teppan Edo has several mousse cakes to choose from (as well as vanilla & green tea soft serve ice cream).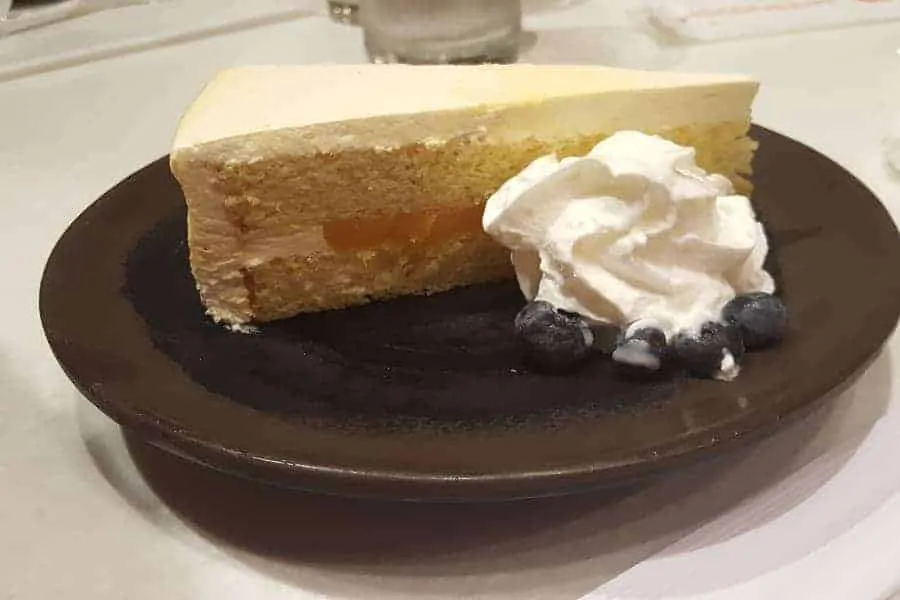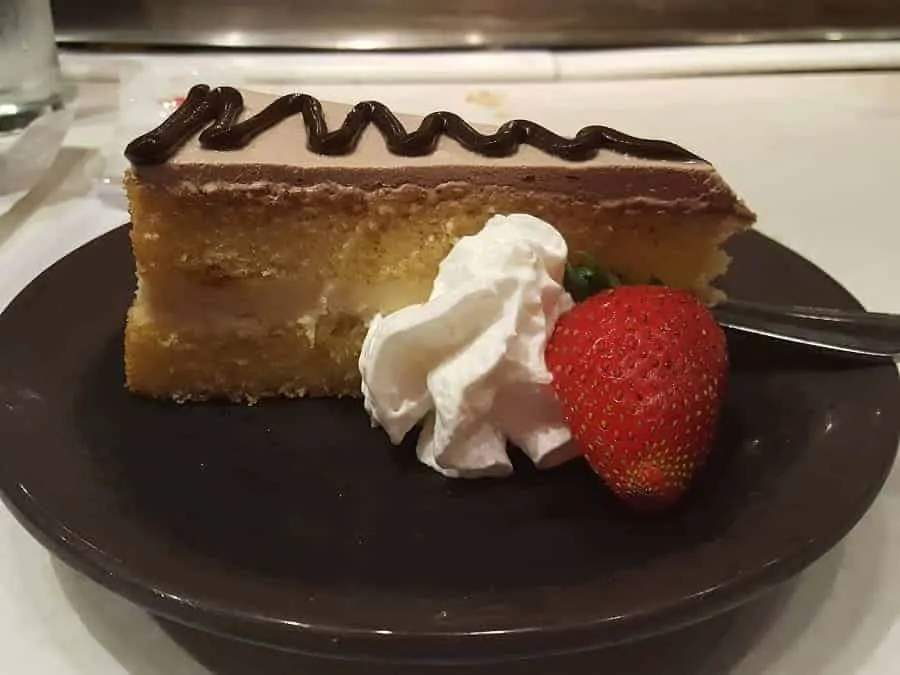 We tried the Ginger Mousse Cake & the Mango Mousse Cake. Both cakes were moist and tasty without being overly sweet.
---
Tip: If you are not up to climbing the large staircase in front of the Teppan Edo restaurant or are maneuvering a stroller, there is an elevator that is tucked away which will take you straight up to Teppan Edo.
Have you tried Teppan Edo at Epcot? What are your thoughts?