One thing that is lacking at Hollywood Studios is dining options. There are very few table service restaurants and you may find yourself out of luck if you show up at dinner time without a reservation. If you are looking for a great table service restaurant in Hollywood Studios, make a reservation at 50's Prime Time Cafe.
I promise that you will leave the restaurant with a full belly and a smile on your face!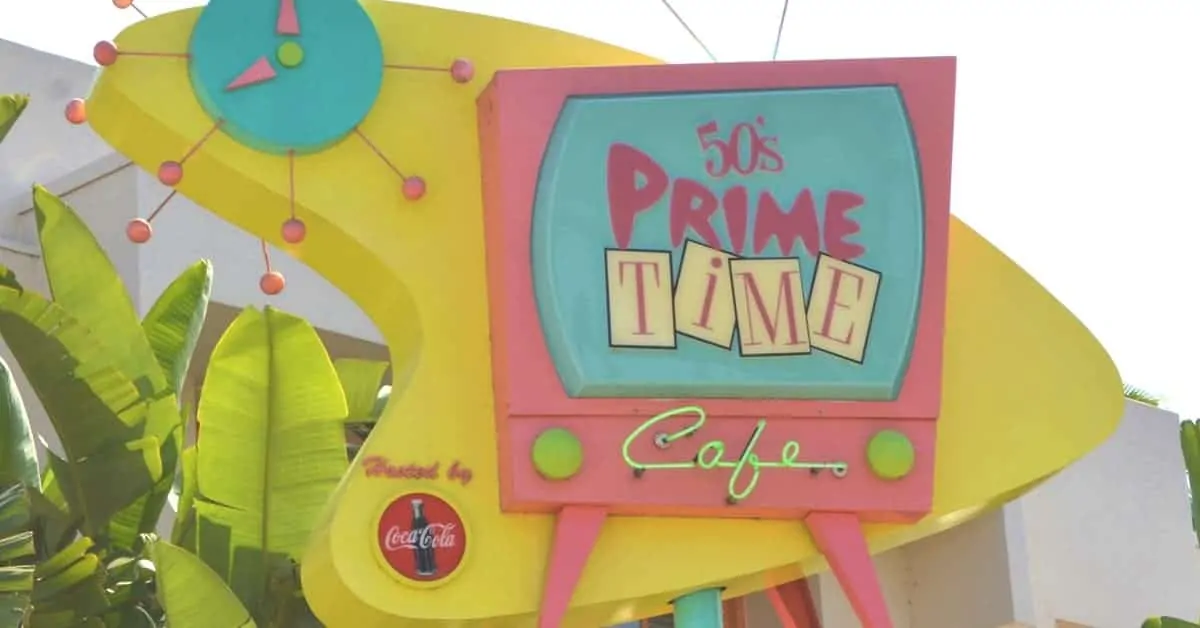 50's Prime Time Cafe
50's Prime Time Cafe at Hollywood Studios takes you back in time.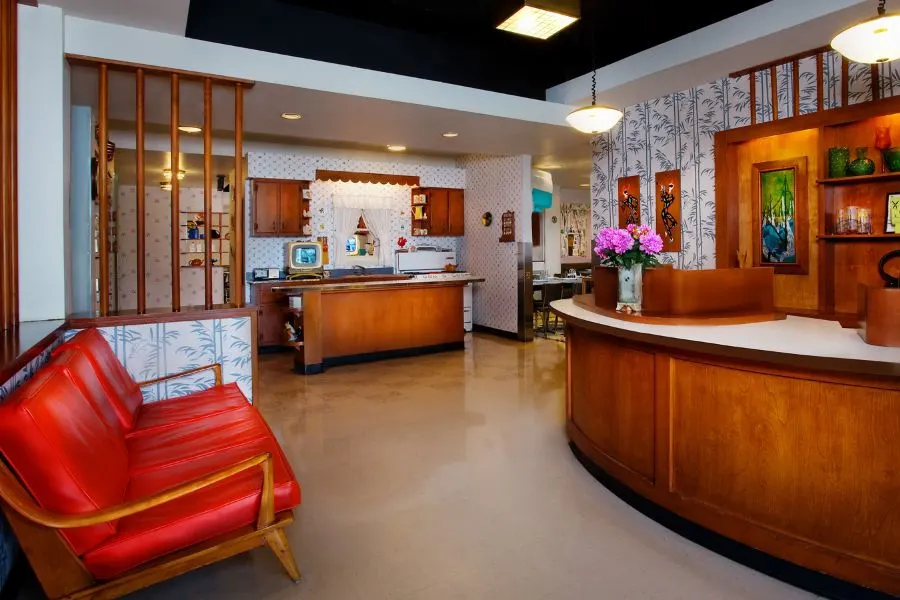 As soon as you walk into the restaurant, you will feel like you have arrived at someone's home in the 1950s where everyone is in character!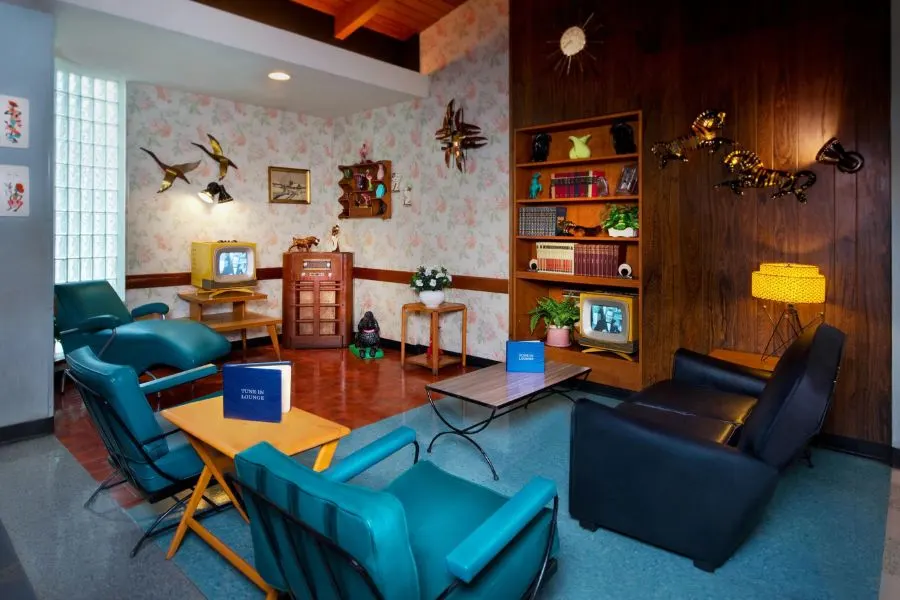 Once you check in, you will be told to wait in the family living room or bar until Mom calls you to dinner. The waiting area looks just like a typical 1950s living room with black & white TV and shag carpet.
Be ready when Mom calls you to dinner because you don't want to be late!
Each table in this restaurant makes you feel like you are eating in someone's kitchen.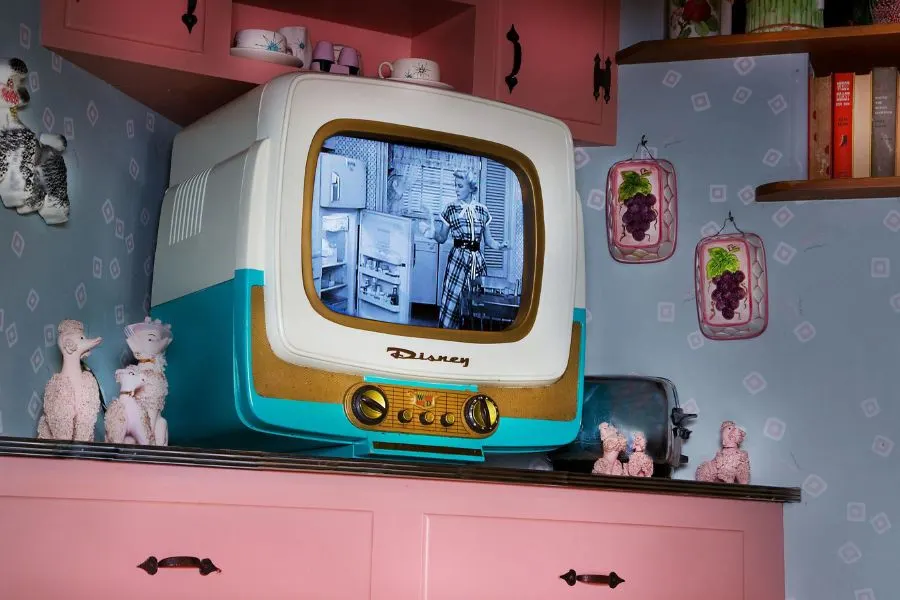 You will find kitchen appliances, decorative wallpaper, a Formica countertop, and a small black and white TV.
You will definitely want to mind your manners because the waitresses are no joke!
They will call you out quickly if you mumble or if you put your elbows on the table! Not to worry, though, it is all in good fun.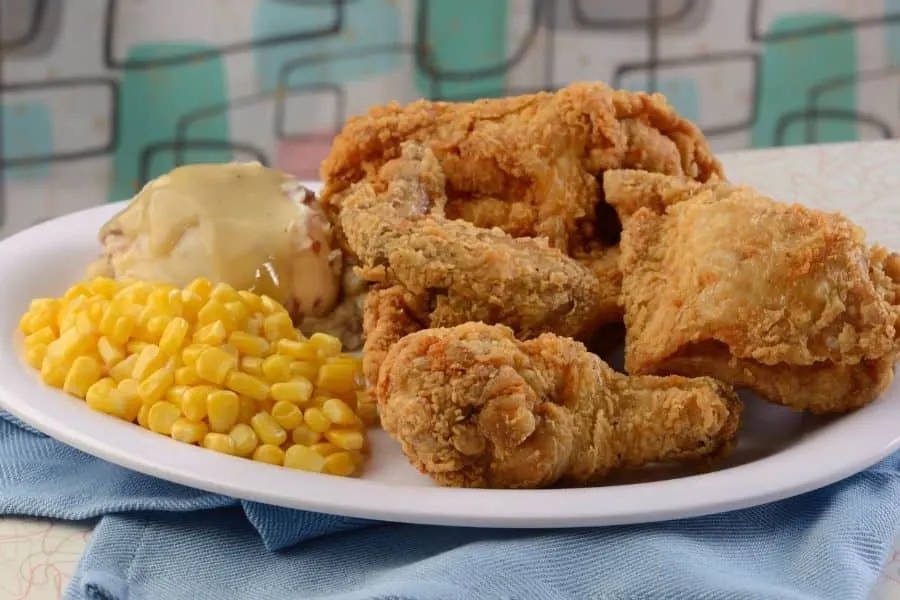 The menu at 50's Prime Time Cafe is limited to "Home Cooking."
You'll find all the family favorites: Grandma's Chicken Pot Pie, Cousin Megan's Traditional Meatloaf, Mom's Old-fashioned Pot Roast and more!
Kids' menu is really good too with many of the same selections in smaller portions.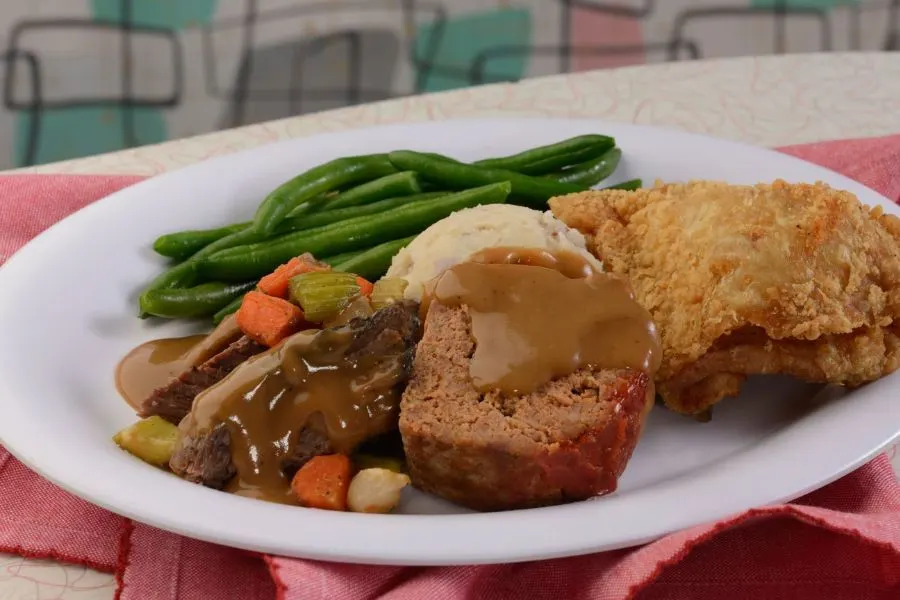 While the menu is pretty limited (think traditional Americana), it certainly is hardy and tasty and there is even a blue plate special!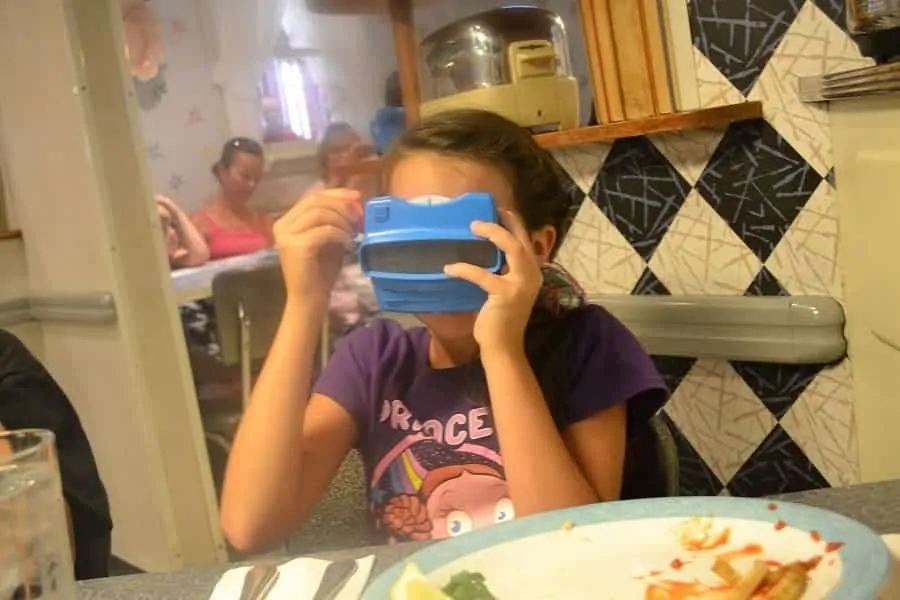 Be sure to leave room for dessert. Instead of a traditional paper menu, you will be handed a 50's View Finder.
Thumb through the delicious options like Dad's Favorite Chocolate-Peanut Butter Layered Cake or Warm Apple Crisp À la Mode.
If the traditional dessert options don't do it for you, you can always get a Milkshake.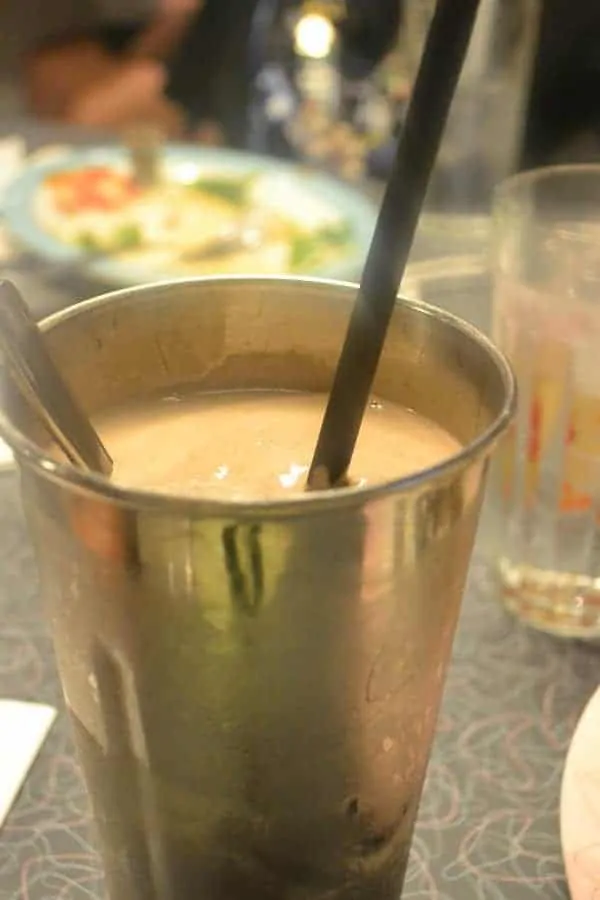 The main dessert that 50's Prime Time Cafe is known for is the Peanut Butter and Jelly Milkshake! Talk about yummy!
They are big enough to split, so don't feel like you need to order more than one.
Price-wise, 50's Prime Time Cafe is a fairly good value. Like all Disney table service restaurants, portions are pretty large.
What you really pay for here is the experience and on that, it delivers!
What is your favorite thing to order at 50's Prime Time Cafe?