(We may earn a commission via affiliate links in this post. Read our full disclosure policy.)
Wondering what fun activities your kids might want to do while on a cruise aboard the Disney Dream? If you have kids between the ages of 3-12, be sure to take them over to Disney Oceaneer Club.
The Disney Dream Oceaneer Club was built for kids! The space is divided into several different sections so there is something for everyone.
Take a Look at the Disney Dream Kids Club
At the Disney Dream Oceaneer Club, younger kids will enjoy being able to climb and explore in In Andy's Room. Kids will feel like they have walked straight into a Toy Story movie with the larger-than-life characters from the animated film.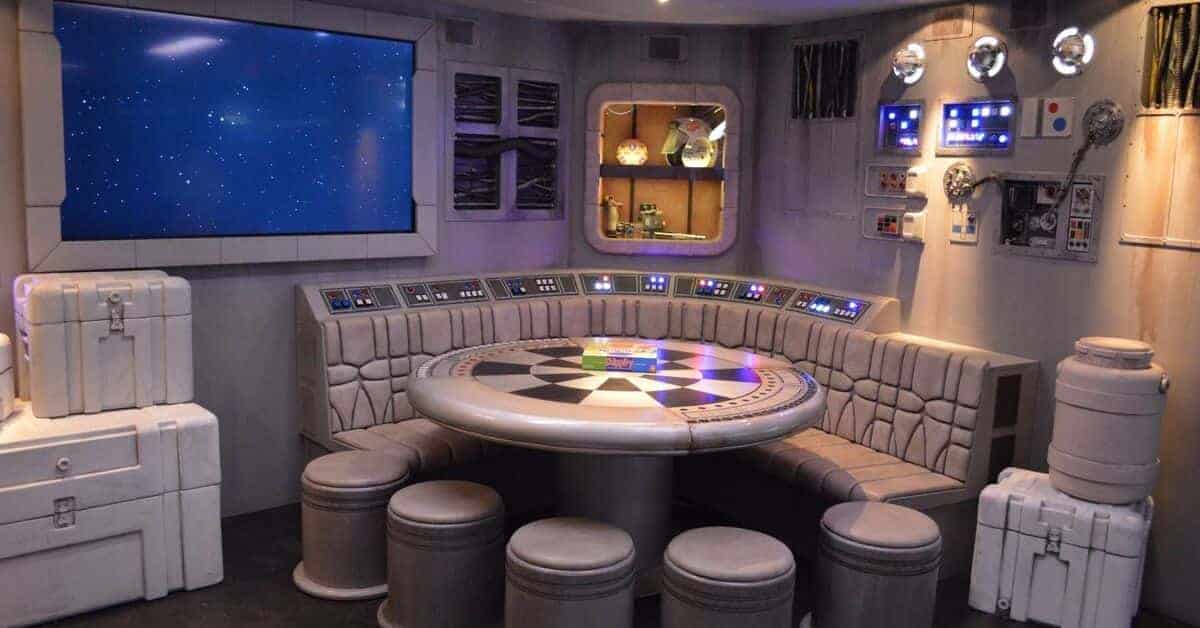 Star Wars fans are going to really enjoy the Star Wars area where they can kick back and play a board game, video game or just do some pretend play!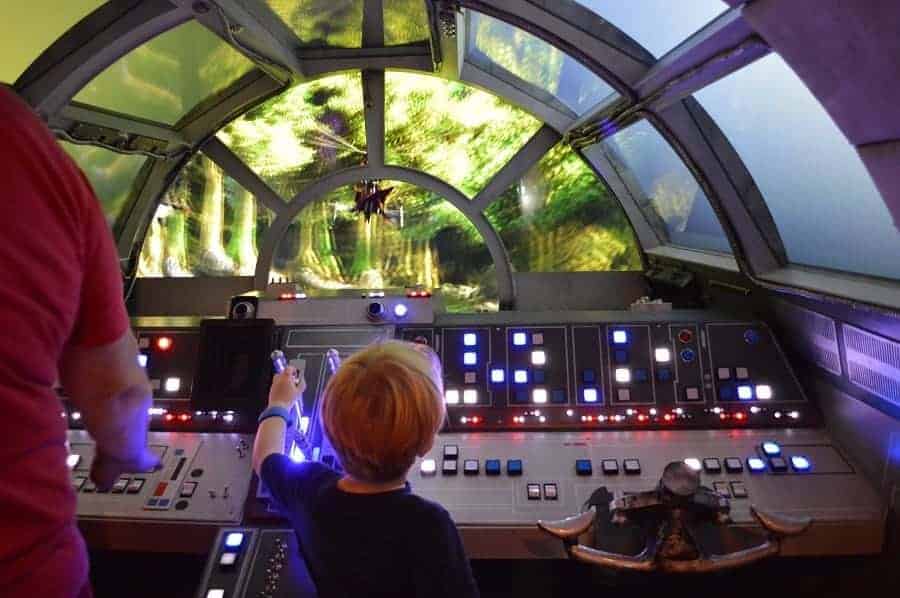 Kids can even sit in the cockpit & pilot through hyperspace on board the Millenium Falcon!
The longer you sit here, the more destinations you will discover!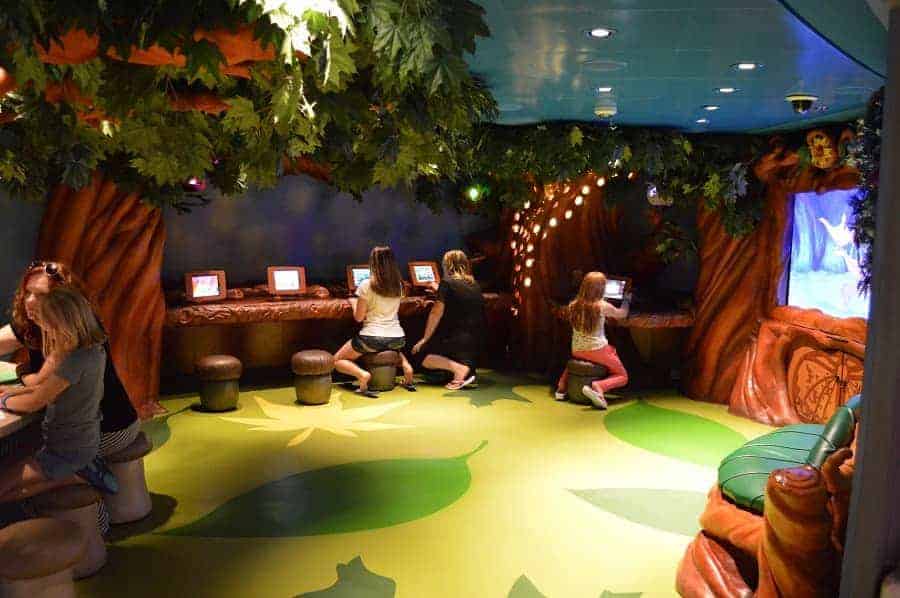 Girls will have just as much fun as boys in the Disney Oceaneer Club.
There is also plenty of room to be creative with iPad game stations, art studio and there is even a dress up areas in the Pixie Hollow room.
You can even watch your favorite Disney Princess or Tinker Bell movie on the big screen.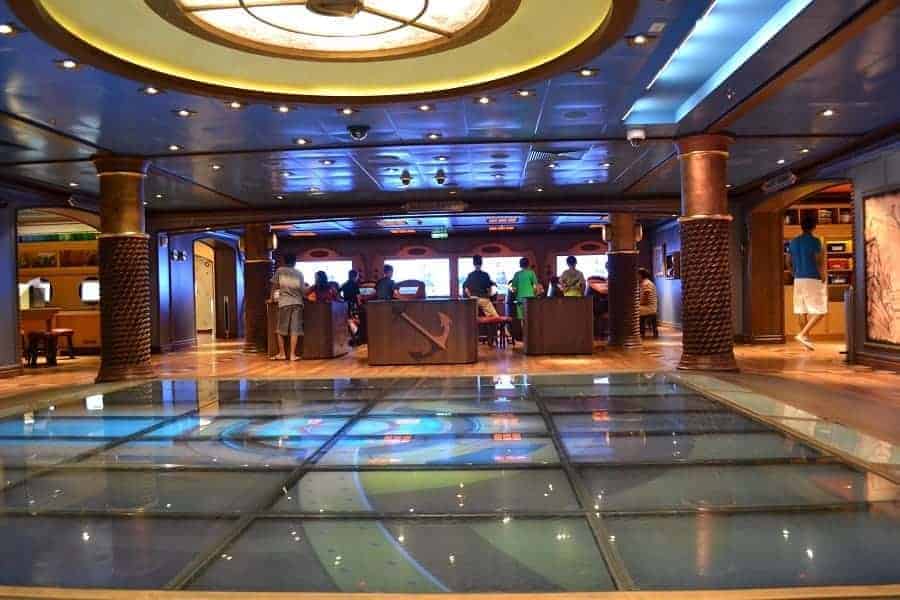 Best part of the Oceaneer Club is that can be as hand on or hands off as they would like.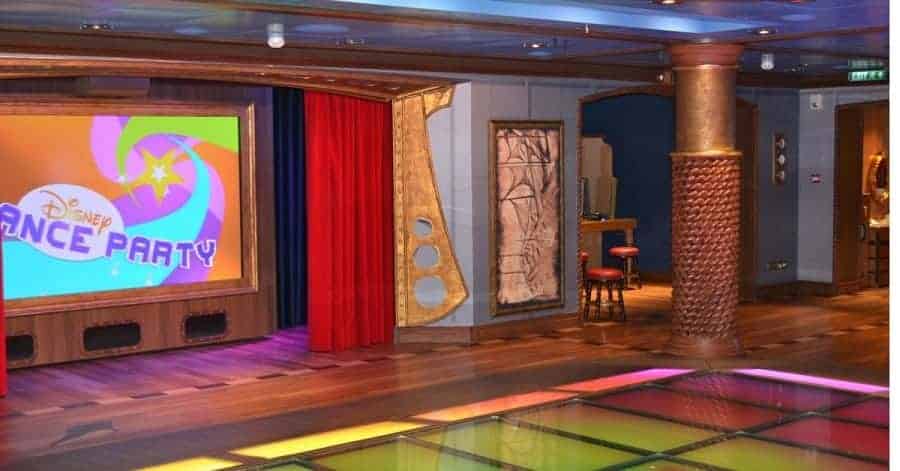 There is plenty of time for independent play, but the cast members also have activities like dance parties, games and movie nights.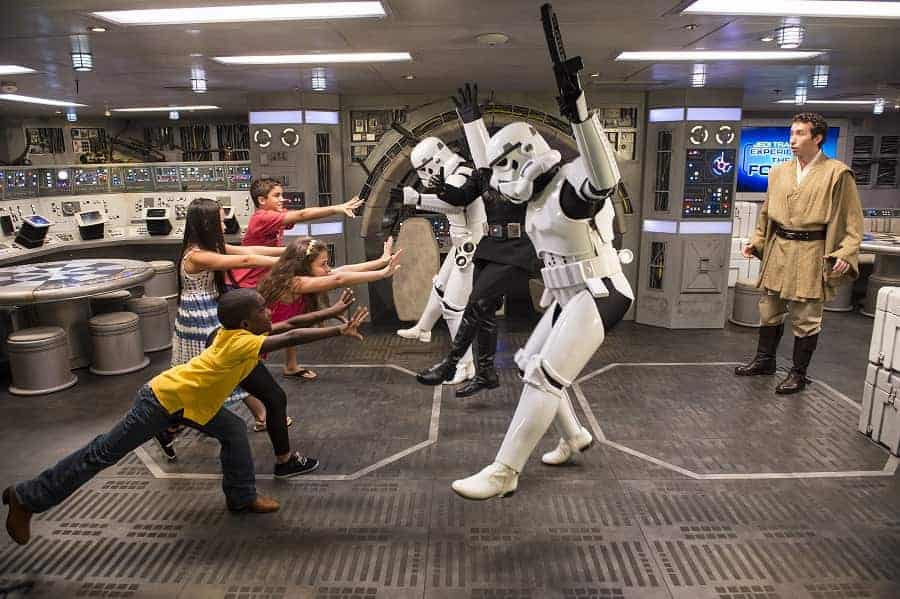 Some of your favorite characters are also known to pop in to the Oceaneer Club! You might battle Storm Troopers or have a dance party with Stitch!
During certain days, the Oceaneer Club will have Open House hours where parents and kids can come and experience the Oceaneer Club together.
Those whose kids like to have some time away from their parents (or vice-versa), the Oceaneer Club is available for drop off most of the day and evenings.
Have you had a chance to visit the Oceaneer Club on the Disney Dream? What was your kids favorite part of the Disney Dream kids club?