There is a reason why Disney Cruises are the best for families. It's because of the Disney Cruise Kids Club & Youth Spaces.
Disney Cruise Kids club & youth spaces are divided by age and give kids a chance to get away from the parent for some wholesome fun!
Wondering what fun activities your kids might want to do while on a Disney Cruise?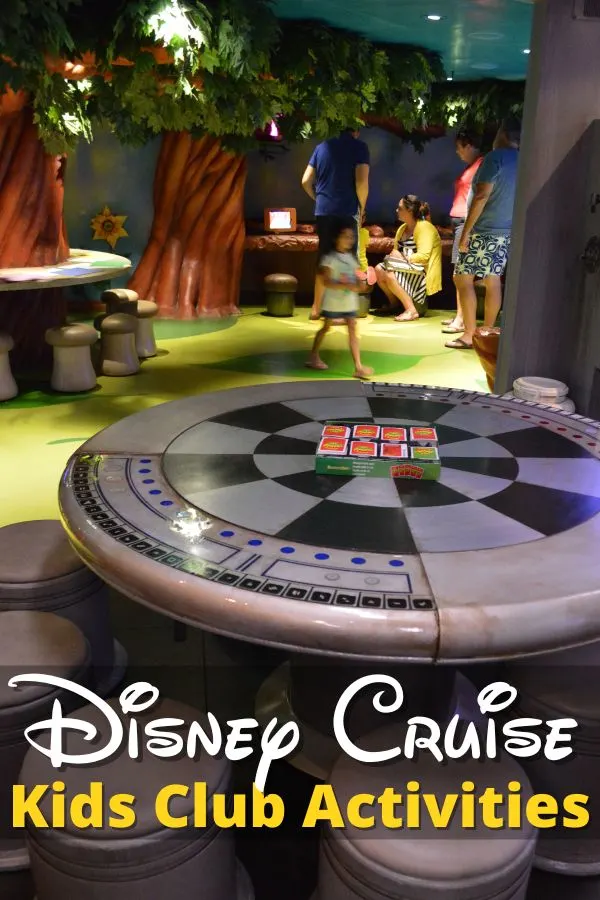 Disney Cruise Kids Club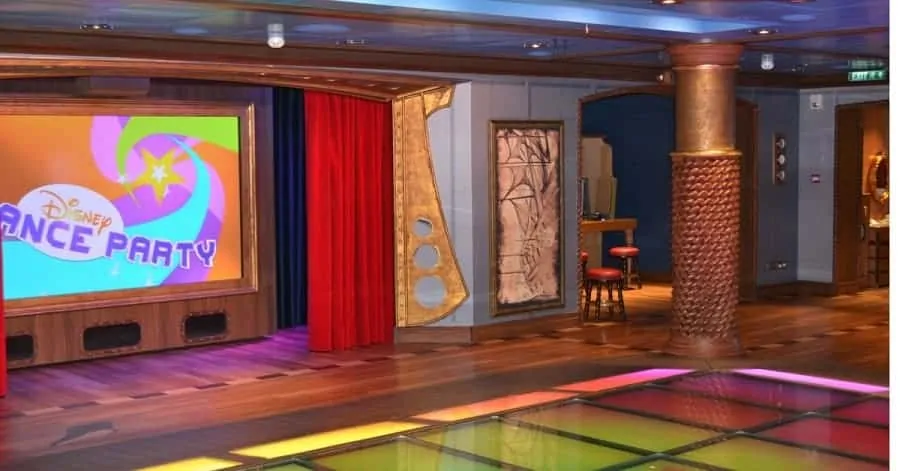 Disney Cruise Oceaneer Club & Lab: Ages 3-12
Disney's Oceaneer Lab is slightly differnt on each ship but has one thing in common, the space is all about learning while having fun!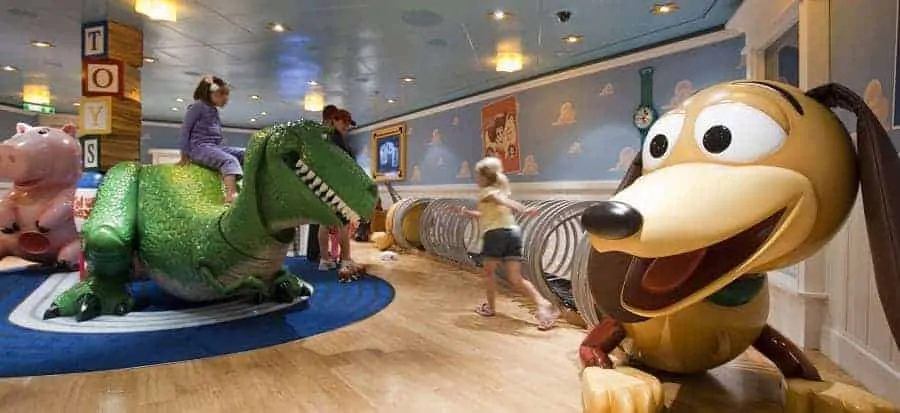 Kids get to explore opportunities to dress up, pretend play, interact with kids their own age and more.
There are dance parties, character visits and interative games!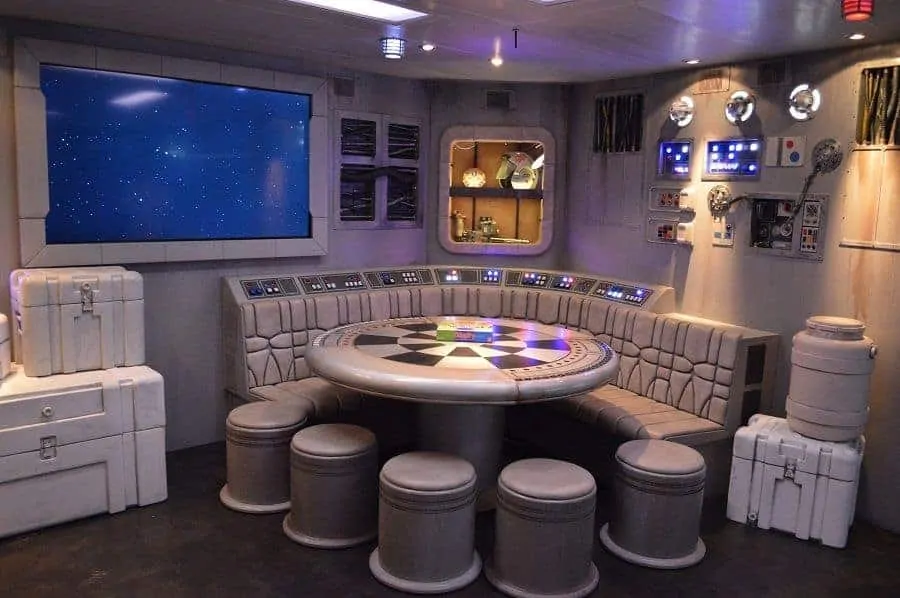 Those who love ararts and crafts will find a space to create.
Disney Movie fans, can enjoy watching a Disney videos on the big screen TV.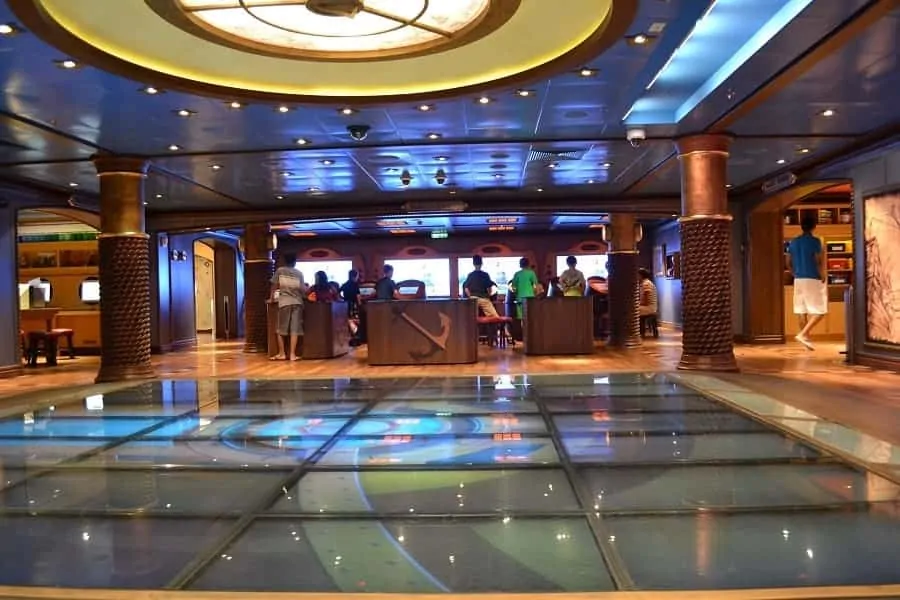 There is always something fun to do in this space whether kids want to be on their own or hang as a group.
You won't feel guilty at all leaving your kids to explore in this amazing space that was built just for them!
Pre-registering for Disney Cruise Kids Club
You can either preregister online or at the cruise terminal.
If you fail to preregister, you can also show up on Embarkation Day at the front desk at Disney's Oceaneer Club or Disney's Oceaneer Lab.
Parents will be able to explore the space as well at this time.
During the check in process, kids will get a Disney Cruise Line Youth Activities wristband, which grants them access to both Disney's Oceaneer Club and Disney's Oceaneer Lab.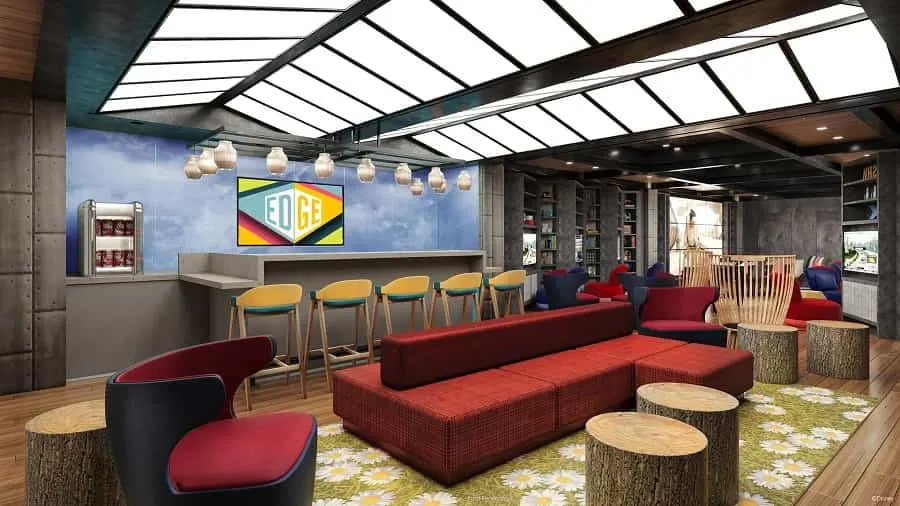 Disney Youth Spaces
Disney Youth Club Edge: Ages 11-14
The Edge teen area is also different depending on what ship you are on, but still the perfect place for teens to chill.
Tweens & Teens will be able to connect & meet new friends while engaging in fun activities like board games, video games and daily guided activities.
Those who want to be low-key, will enjoy watching the big screen TVs , doing a quiet art activity or just finding a bean bag to enjoy a time to get away from the family.
The Disney youth club will have different activities each night. Sometimes its a craft, other times it is an activity that may have them explore the ship, like a scavenger hunt!
No matter what, your tween or teen is going to love this space that is just for them!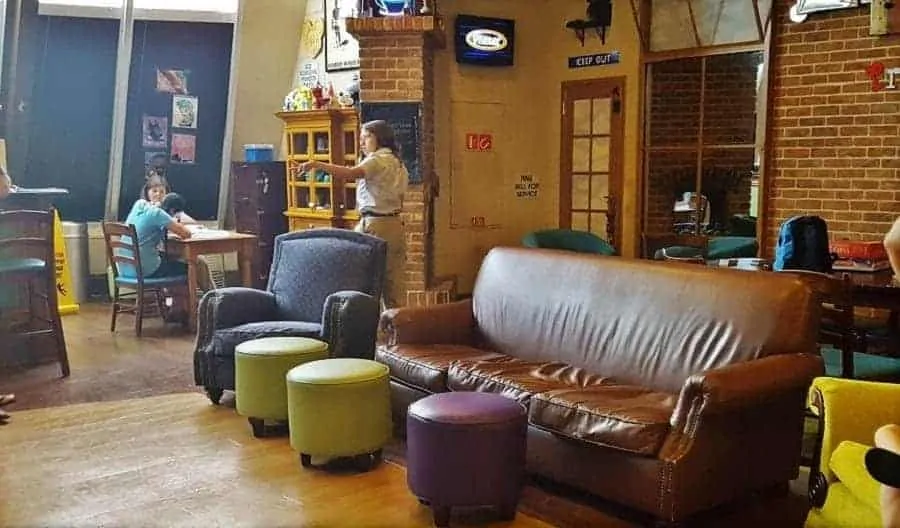 Disney Youth Club Vibe: Ages 14-17
This teen only hangout is different on each ship, but the "vibe" is the same!
This is a place they will love!
Each Vibe location features a coffee bar serving a wide selection of nonalcoholic beverages, including fruit smoothies and more.
All spaces have a high-tech media room, where teens can watch movies or play video games, and scheduled group activites like Karaoke and talent show.
On the Disney Dream, Fantasy & Wish, Vibe has a private outdoor sundeck where they can sunbathe away from everyone else.
What was your kids favorite part of the Disney Cruise kids club?