(Note: The links in this post are affiliate links, and we will be compensated when you make a purchase by clicking through our links. Read our disclosure policy.)
Go through the underwater world of Ariel on Journey of the Little Mermaid ride! Located in Magic Kingdom, this is one ride you won't want to miss if you are a fan of Ariel.
On this ride, you will ride in a clam shell type vehicle (think The Seas with Nemo & Friends) as you go through a musical journey of The Little Mermaid.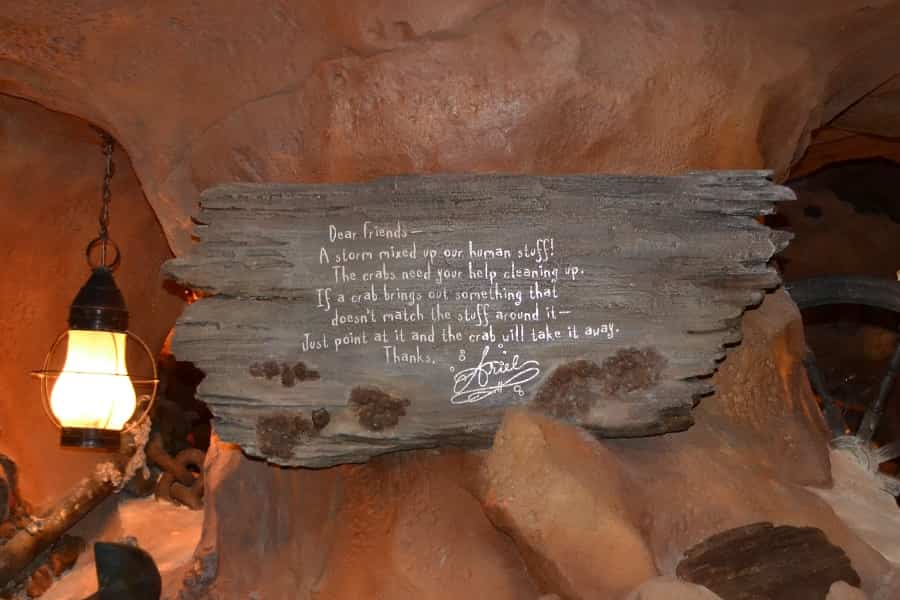 Even before the ride begins, you are taken into Ariel's world. Disney has done a wonderful job of making the story come to life as you wind through the queue.
There are cute crabs that are hiding between the whosits and whatsits! You may see them move about the cave as you walk through the queue.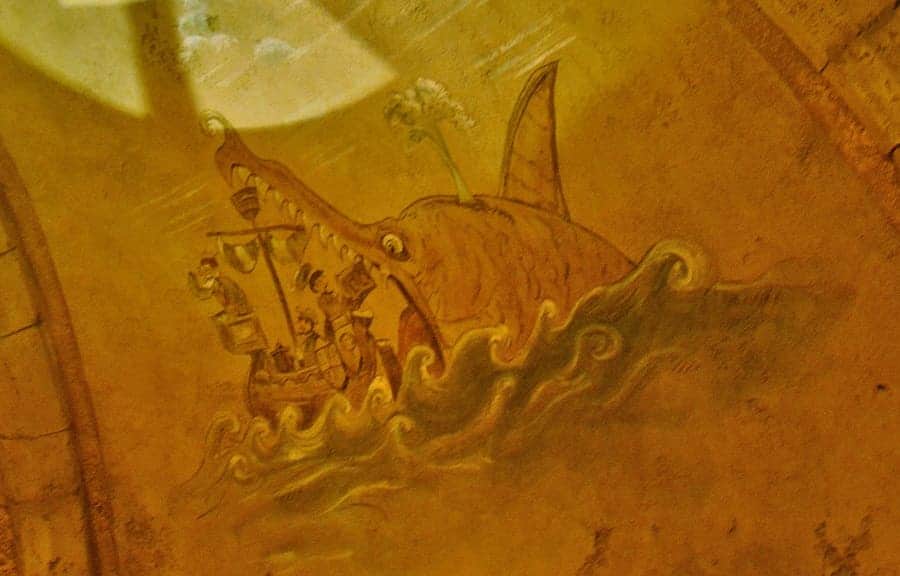 You will also notice wall murals painted on the ceilings that share details of the story.
Once the ride actually begins, you will find that you are taken on a journey through Ariel's life from her dream of being human to finally marrying Prince Eric.
Little ones will enjoy the colorful surroundings and lively music. Adults can spend time looking at all the incredible details that the Disney Imagineers came up with to make The Journey of the Little Mermaid Ride entertaining.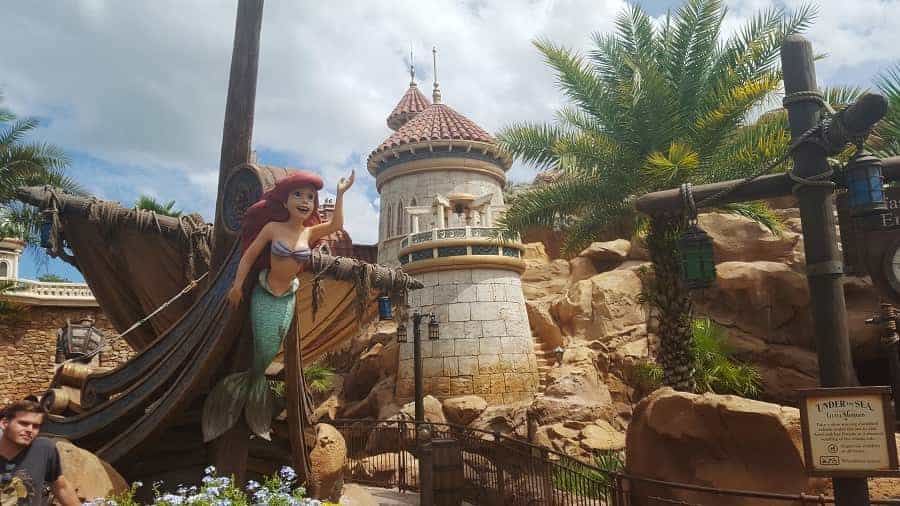 Upon exiting the Journey of the Little Mermaid, you will find Ariel's Grotto Meet and Greet conveniently located to the left of the exit. You can expect there to be a line, because everyone exiting the ride has the same idea~ to meet Ariel.
Have you had a chance to ride The Journey of the Little Mermaid? What was your favorite part?