Go through the underwater world of Ariel on Under the Sea Journey of the Little Mermaid! Located in Magic Kingdom at Walt Disney World, it is the same ride as The Little Mermaid ~ Ariel's Undersea Adventure in Disney California Adventure.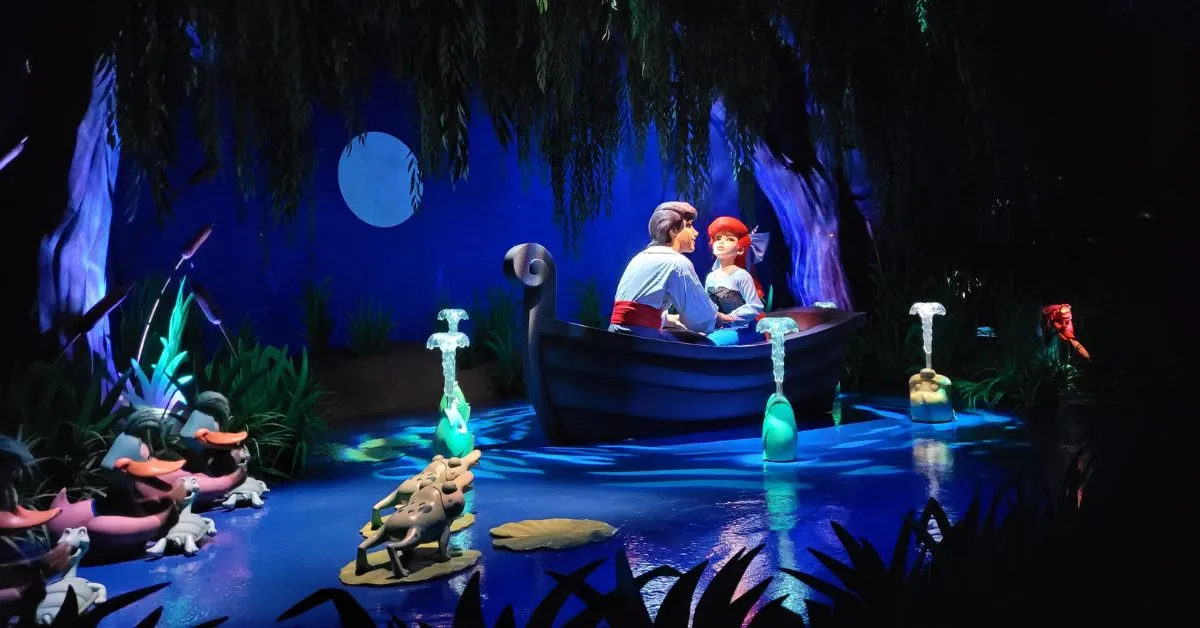 Both rides take guests through Ariel's world and along her journey from being a mermaid to becoming human.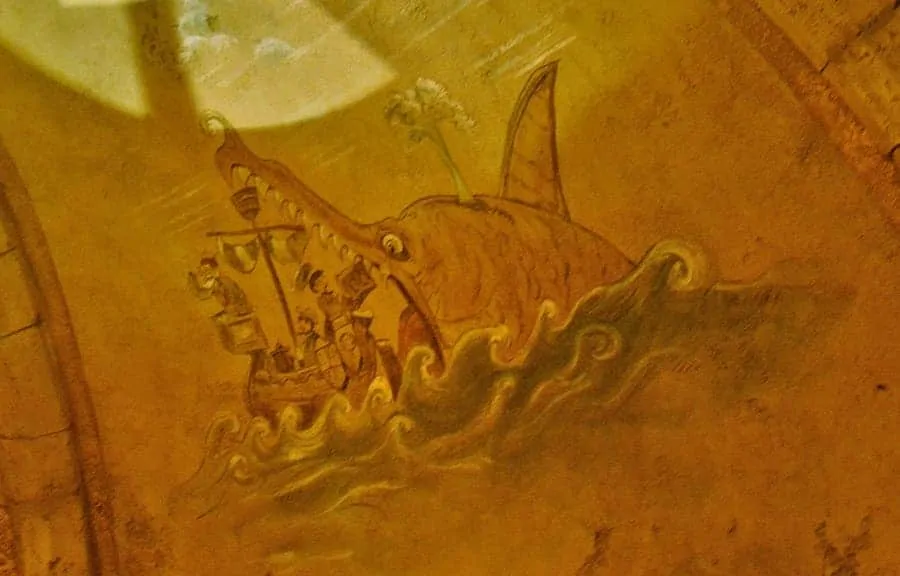 The ride in Magic Kingdom has a wonderful queue that explores the back story of The Little Mermaid through murals that depict Prince Eric's boat going down as well as the legend of Ursula, the sea witch.
There are also cute crabs hiding between the whosits and whatsits! You may see them move about the cave as you walk through the queue.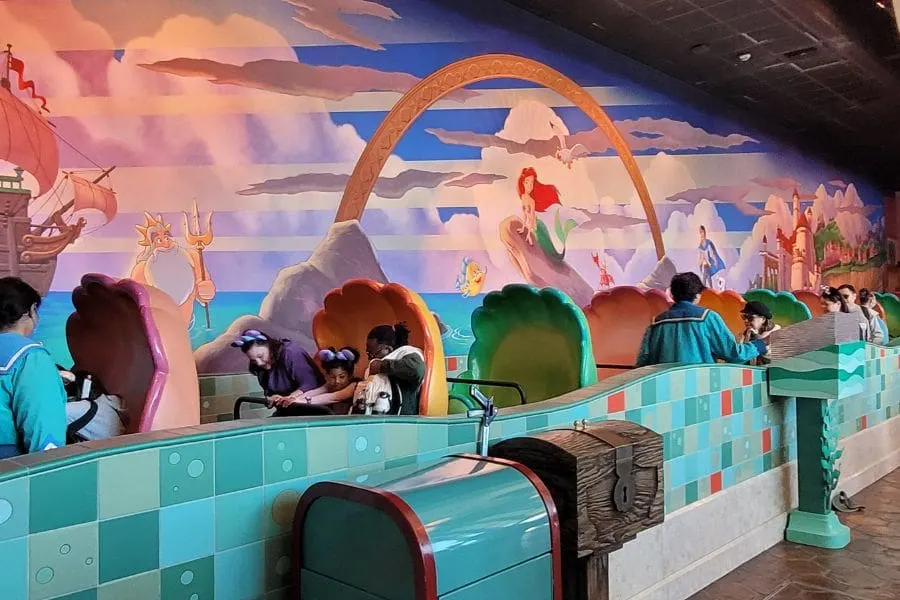 Under The Sea Journey of the Little Mermaid Ride
At both locations, guests ride in a clamshell-type vehicle that seats 2-3 comfortably.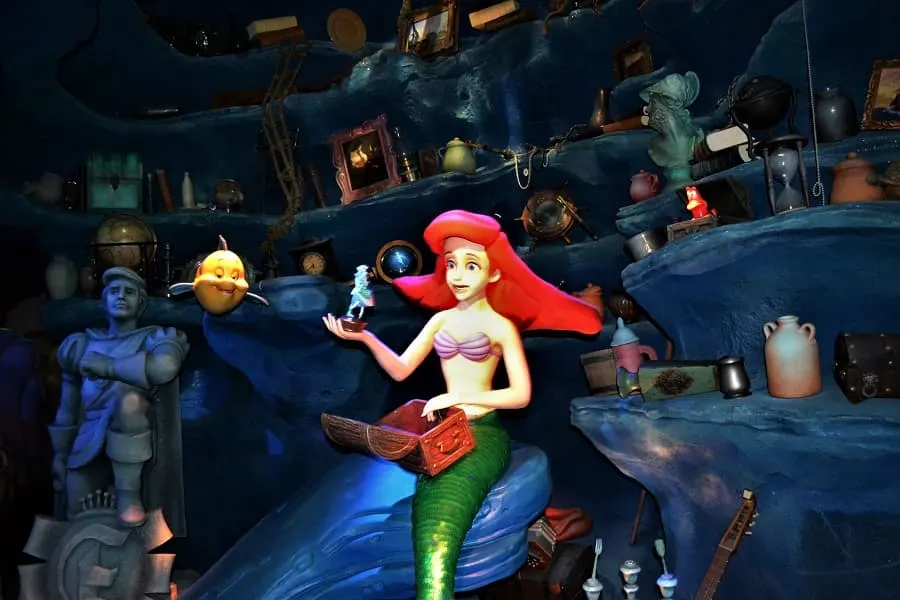 Once the ride actually begins, you will find that you are taken on a journey through Ariel's life where she is living under the sea with many of the things she has collected from humans.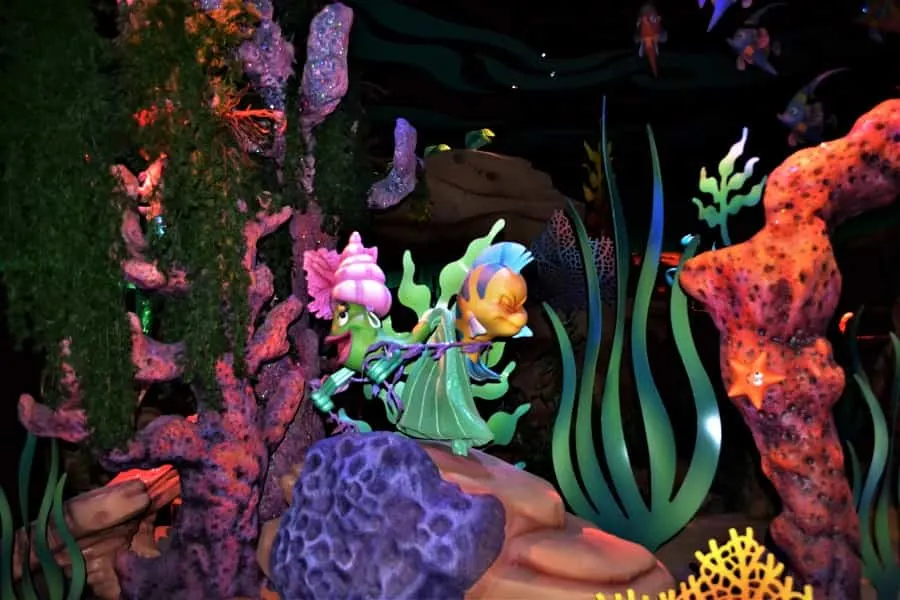 Along the way, guests will get to see many of the characters from the animated film and hear some of the most popular tunes including "Part of Your World," "Under the Sea," "Poor Unfortunate Souls" and "Kiss the Girl."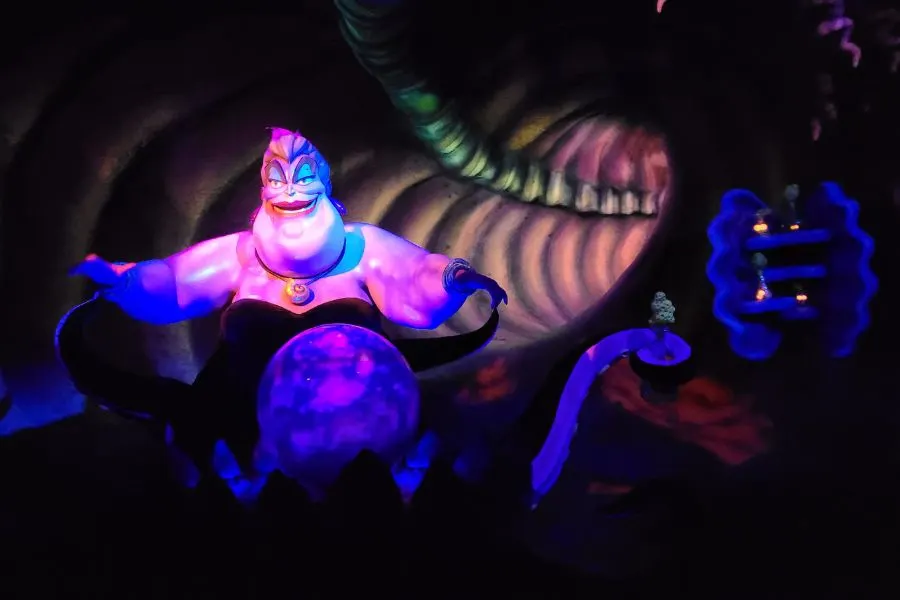 Guests will even get to see Ursula, the Sea Witch and see her cast her spell.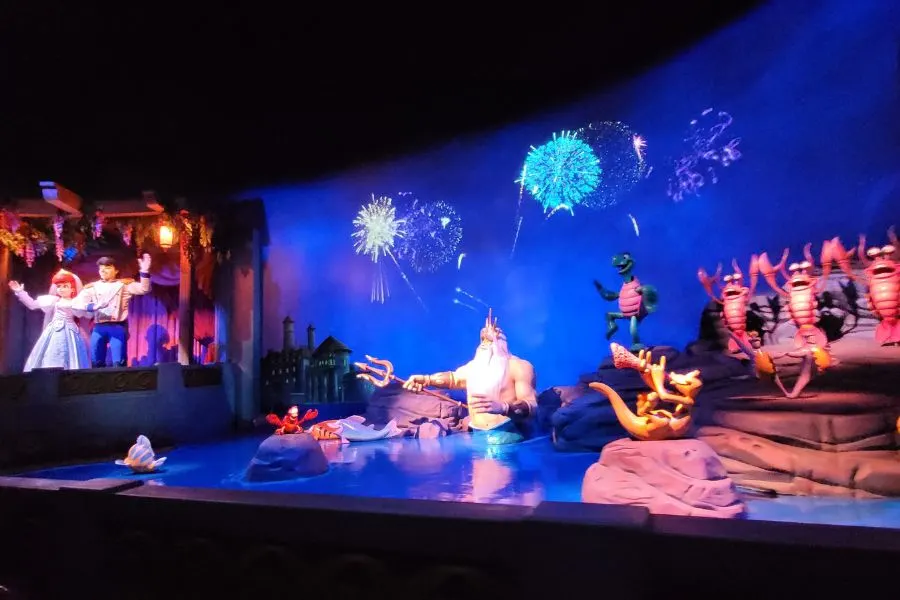 Imagineers really capture all the main parts of the story with their attention to detail!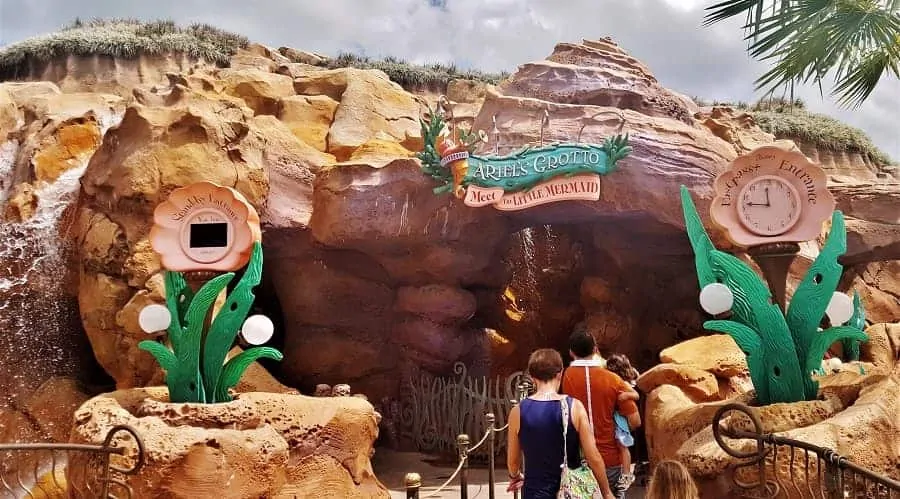 Little Mermaid Meet & Greet in Magic Kingdom
Upon exiting Under The Sea Journey of the Little Mermaid, you will find Ariel's Grotto Meet and Greet left of the exit. You can expect there to be a line because everyone exiting the ride has the same idea~ to meet Ariel.
Looking for other places to see Ariel? Check out the places to see Ariel in Disney World.
For a limited time, guests can also visit Ariel from the live-action film. She can be found at Hollywood Studios.
Have you had a chance to ride The Journey of the Little Mermaid? What was your favorite part?