If you are looking for a restaurant to celebrate a special occasion or are a foodie who wants something other than typical park fare, be sure to get a reservation for Tiffins restaurant in Animal Kingdom.
With similar adventurous food choices like those of Skipper Canteen, Tiffins features food from Asian, Latin & African cuisines. While pricey, the food does not disappoint.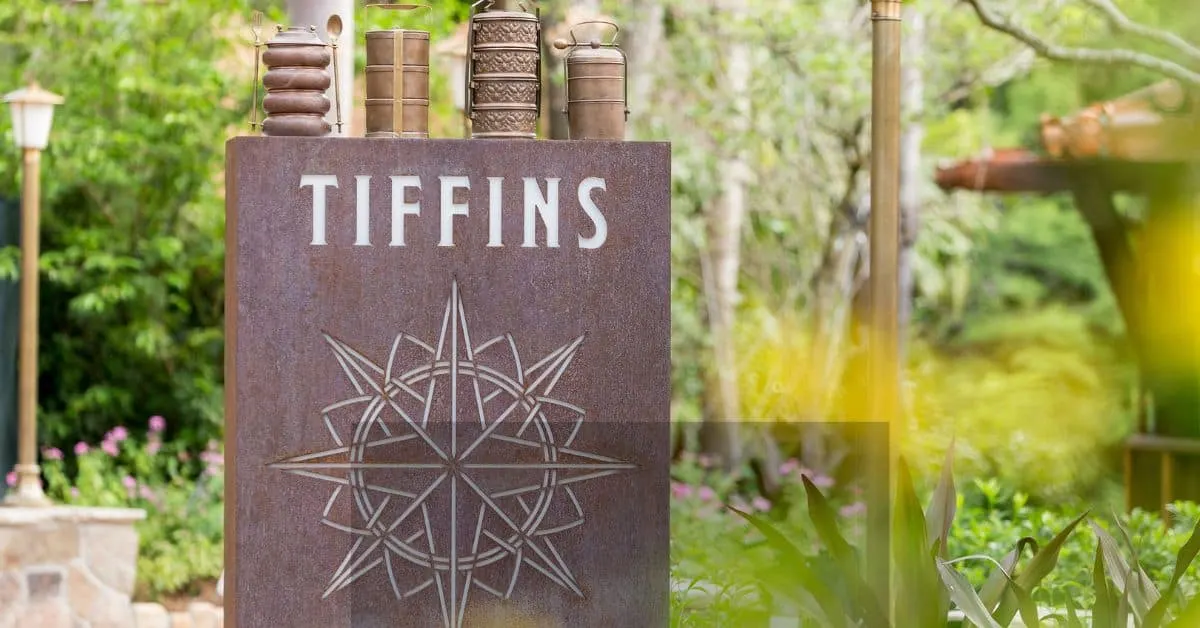 Tiffins Restaurant in Animal Kingdom
The theme of Tiffins is an adventurer's club with three rooms that feature artwork, sculptures and items that could be found throughout the world.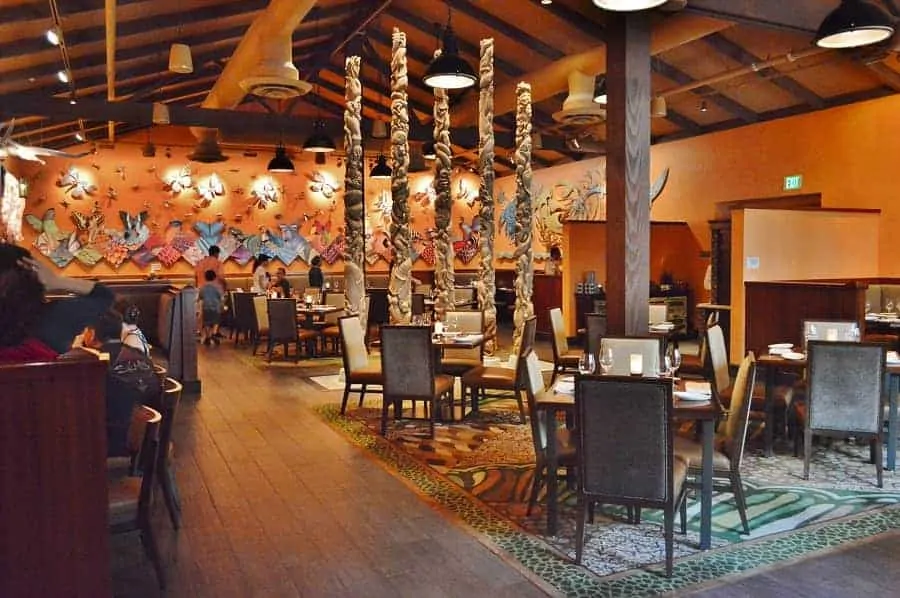 These decorations were actually inspired by actual notes and field sketches of the Imagineers who created Disney's Animal Kingdom park!
The three rooms at Tiffins in Animal Kingdom are the Grand Gallery, the Safari Gallery and Trek Gallery.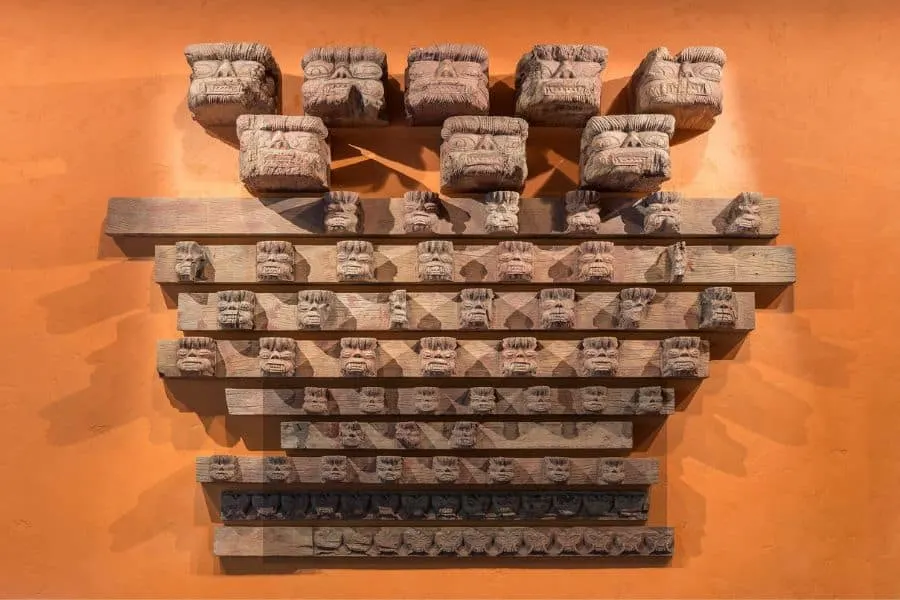 The Grand Gallery features animal folk art. It is the more whimsical room of the three dining areas. The Safari Gallery is just that; items inspired by African art and design. The Trek Gallery (where we ate) was more Asian inspired.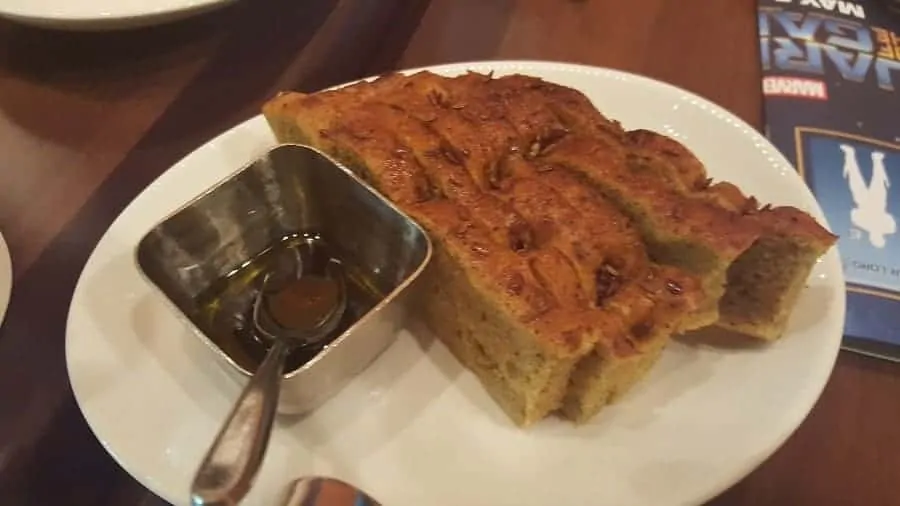 Once seated, you will be given a leather bound menu and Pomegranate Focaccia bread. The bread is very tangy and may surprise you if you aren't prepared for the taste.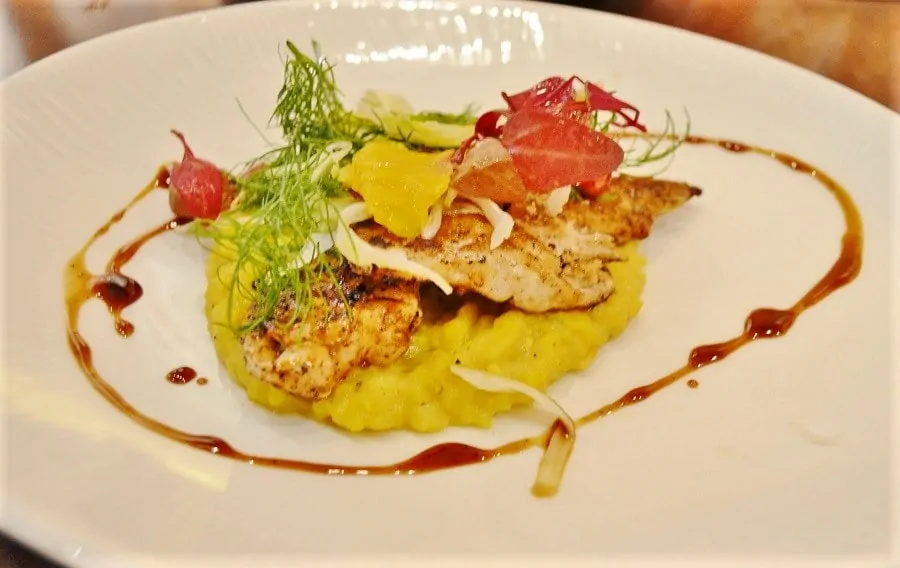 What really sets Tiffins apart from other restaurants in Animal Kingdom is the menu.
While small, the selections are different from what you will find anywhere else in the park. Here is what we tried:
Pomegranate-lacquered Chicken with Sweet Potato Pap, Thumbelina Carrots, Citrus-Fennel Salad
Wagyu Strip Loin and Braised Short Rib with Rainbow Carrots, Roasted Peruvian Potatoes, Chimichurri
Brussels Sprouts with Neuske's Applewood-smoked Bacon & crispy Shiitake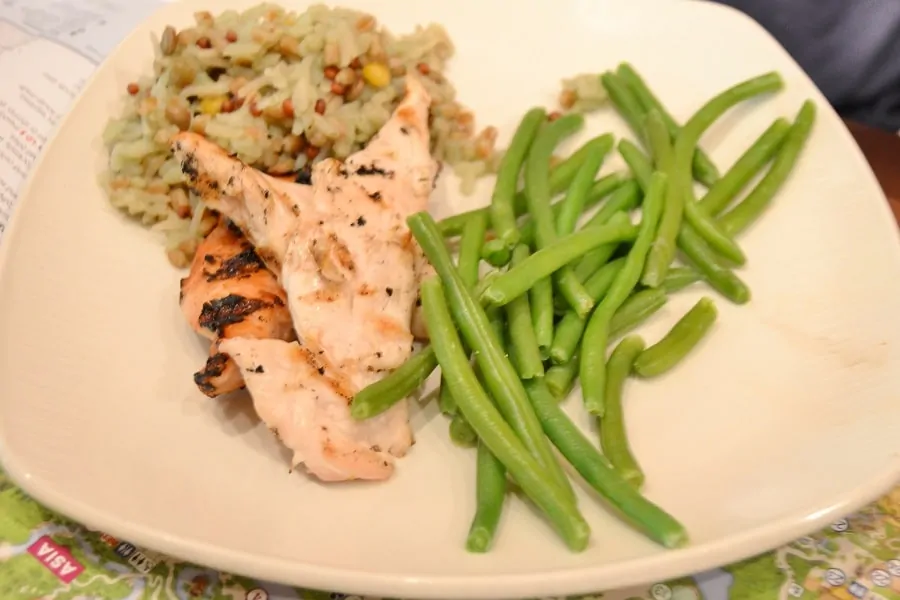 Our kids had equally impressive food. The Pan seared fish was flakey and the sides were perfect for pickey eaters.
We realize that Tiffins menu isn't for everyone. It is more of a special occasion restaurant.
You will find it pricier than other restaurants inside Animal Kingdom with meals averaging between $30-50.
This is decent price for special occasion, but it is not something most people travelling to Disney theme parks will be able to afford.
Those on the Disney dining plan will have to use 2 credits to eat at Tiffins.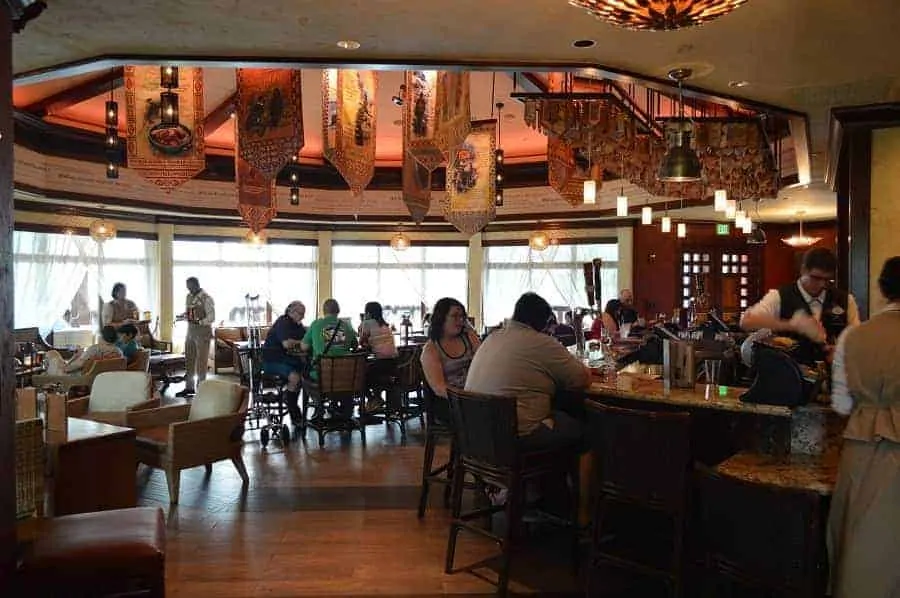 If you still want to check out Tiffins in Animal Kingdom, but don't want to eat, you can always grab a drink at The Nomad Lounge which is inside the restaurant.
You will find signature cocktails, their own Kungaloosh Spiced Excursion Ale among an extensive wine list.
Have you eaten at Tiffins restaurant in Animal Kingdom? What did you think?