If you plan on being at the Hollywood Studios until closing, don't miss seeing Fantasmic! Fantasmic at Hollywood Studios is a live theatrical performance where Mickey Mouse takes on the Evil Queen in a classic battle of good versus evil! It is performed nightly at Hollywood Hills Theater and is a great way to end the day.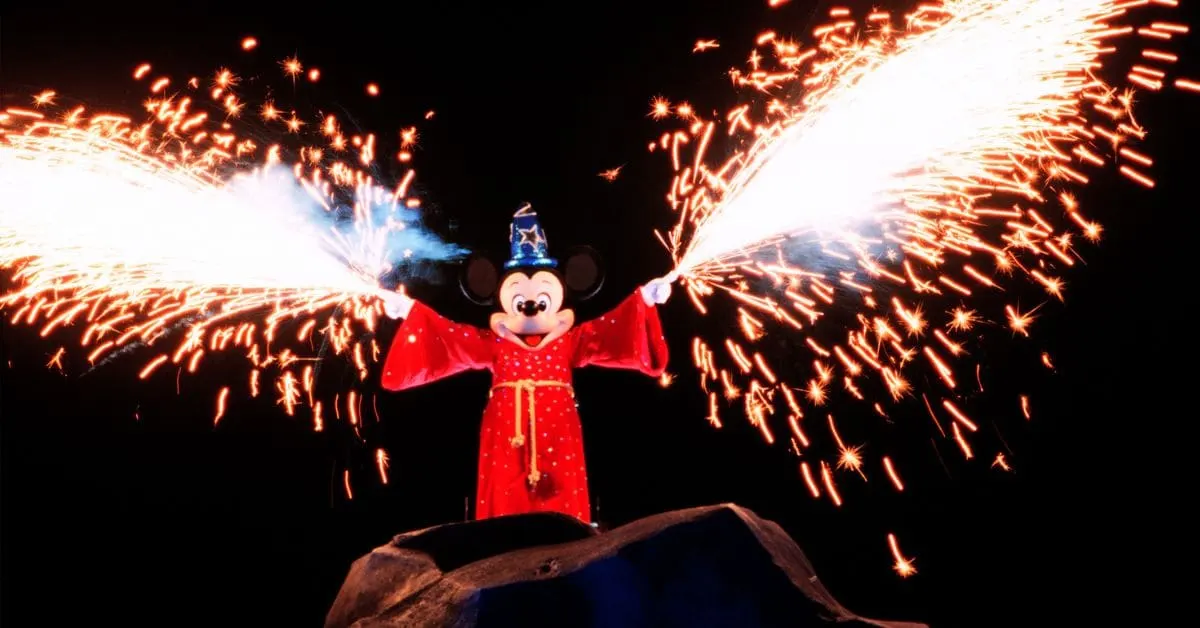 Fantasmic at Hollywood Studios
When Fantasmic begins, we see Mickey Mouse as the Sorcerer's Apprentice.
Soon, we are taken on a journey into Mickey's imagination witnessing his different dream sequences.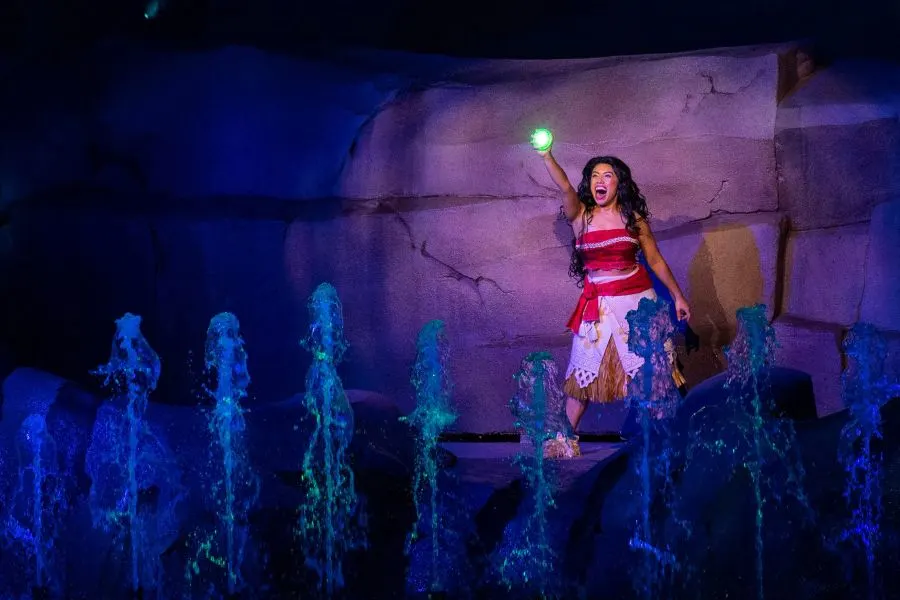 At this point in the show, things are bright and happy with some of your favorite Disney characters making appearances with clips from animated films such as:
Moana
Frozen 2
Mulan
Aladdin
Pocahontas
Beauty and the Beast
The Little Mermaid
The Lion King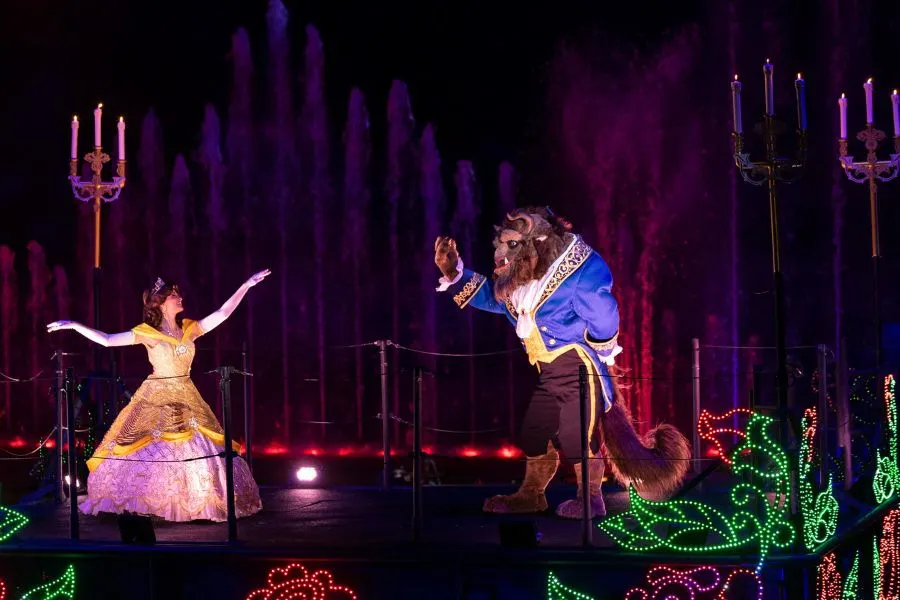 You will also get to see many of the Disney princesses dancing with their princes on floats that glide across the water.
As the dreams progress, they become darker and Mickey is ultimately challenged by the Evil Queen and ends up battling with the Queen from Sleeping Beauty who appears as a dragon.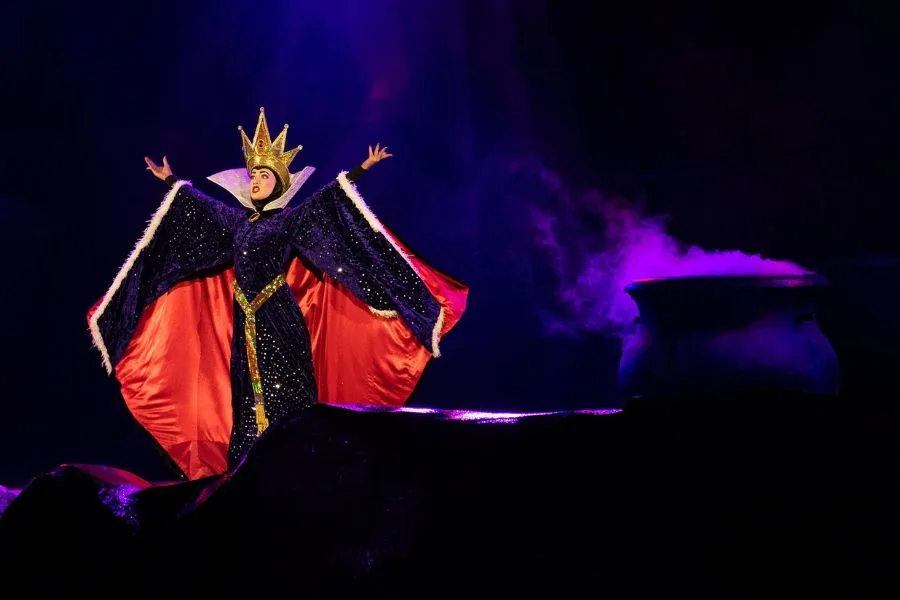 Will Kids get Scared at Fantasmic?
There are some scary elements in Fantasmic! If you have little ones who might get spooked by fire, battle scenes, dark undertones, you might want to prep them ahead of time.
Overall, however, the show is great and kids above six should have no problem enjoying the storyline since Mickey is victorious over the villains.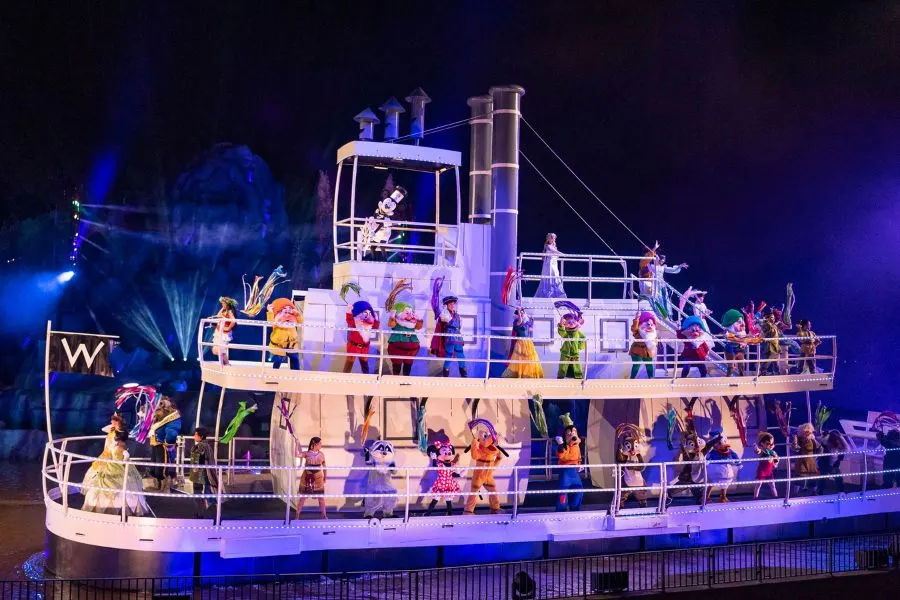 At the end of Fantasmic, Mickey will show up driving Steamboat Willie featuring many Disney characters.
This is an excellent opportunity to see the less common characters at Disney World.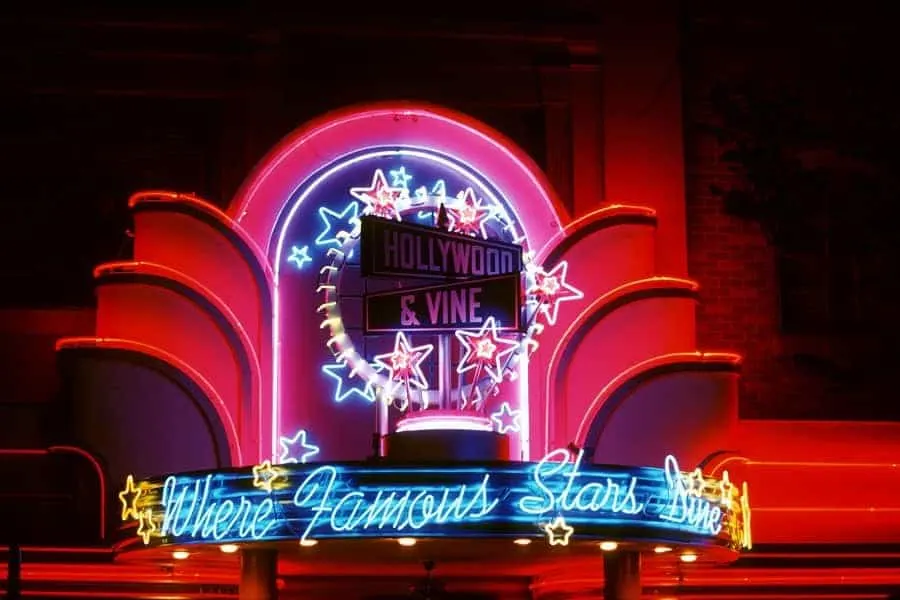 Fantasmic Dining Packages (Starting Nov 30)
Seats are general admission unless you choose to do a Fantasmic Dinner Package.
In that case, seats are chosen on a first-come, first-serve and you enter at a separate entrance near Sunset Boulevard next to Beauty and the Beast.
Restaurants Participating in the Fantasmic! Dining
The following restaurants are part of the Fantasmic Dining Package. The menu is a set price and varies depending on what meal and which restaurant you choose.
Mama Melrose's Ristorante Italiano
Hollywood & Vine
The Hollywood Brown Derby
Sci Fi Dine in (least expensive option)
What's included in each Fantasmic! Dining Package
An entrée and appetizer or dessert at select full-service restaurants or one (1) full buffet (where applicable), along with a non-alcoholic beverage
If you do not have the Fantasmic Dining package, you will want to get to the Hollywood Hills Amphitheater at least 45 minutes prior to showtime for the best seats.
Have you seen Fantasmic at Hollywood Studios? What is your favorite part?