One of our favorite places to grab breakfast in Magic Kingdom is at Sleepy Hollow Inn. This is where you will find some of the best-tasting Disney waffles anywhere in Disney World!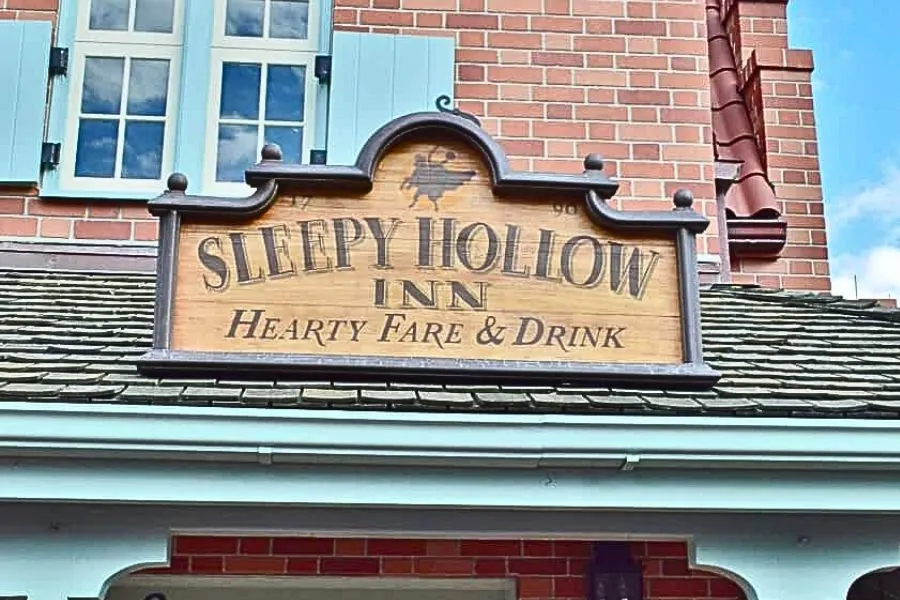 Best Place for Disney Waffles: Sleepy Hollow Inn
My favorite thing to grab for a quick breakfast is the waffles at Sleepy Hollow Inn.
Situated in Liberty Square, Sleepy Hollow Inn is a small counter service spot with plenty of tables in the shade.
Waffles at Sleepy Hollow Inn are served all day long. While they do have lunch options, we prefer to stop here first thing in the morning.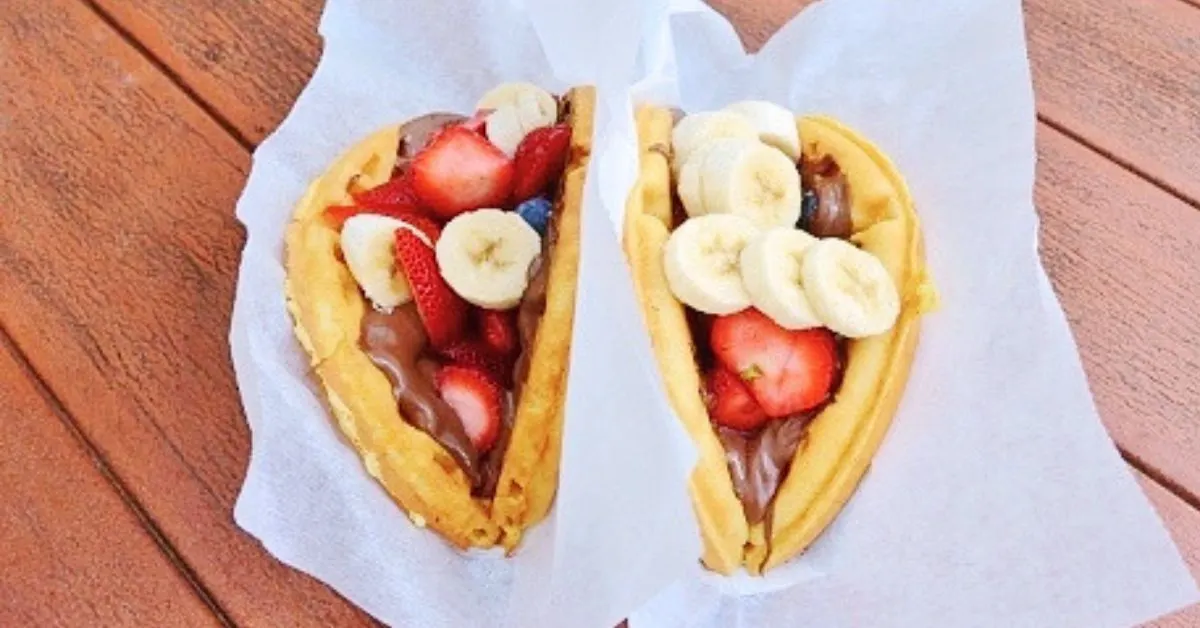 Selection of Disney Waffles at Sleepy Hollow Inn
Mickey Waffle with Powdered Sugar
Mickey-shaped Waffle with Strawberries and Powdered Sugar
You will find several options for waffles at Sleepy Hollow Inn, but our personal favorite is the Fresh Fruit Waffle Sandwich. This option features a waffle covered in Nutella and then topped with strawberries, blueberries and bananas.
While large enough to share, you probably won't want to!