If you are taking a tween or teenager on your Disney Cruise, you might be wondering if they will have fun. You will be glad to know that there is a place for them to go and plenty of Disney Cruise Activities for teens & tweens on board each of the Disney Cruise ships.
Tweens between 11-14 can go to The Edge and teens 14-17 can go to Club Vibe.
With so many Disney Cruise Activities for teens & tweens on board the ship, you'll be lucky to see them at all.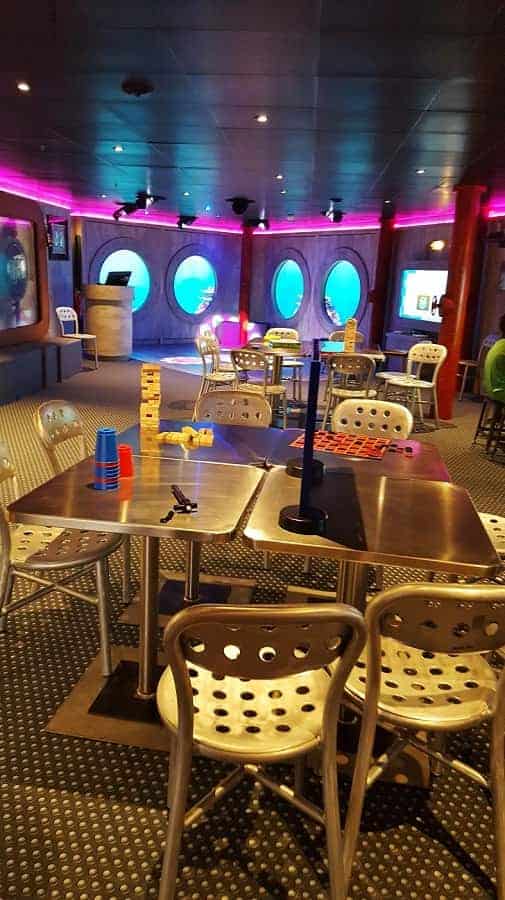 Tween & Teen Disney Cruise Activities at The Edge
The Edge is a cool spot for kids to lounge around, do activities and play games. There are art & craft spaces, computer stations, board games and of course, video games.
While the Edge has plenty of non-structured activities, the Edge team also put together group activities like Improv Comedy night, Gaga Ball, and scavenger hunts aboard the ship.
Kids who enjoy watching sports, will be thrilled to find 18 individual LCD screens on a video wall on board the Disney Dream. All the screens can act as one huge screen or they can act as individual screen so more than one game can be watched at a time.
The Edge gives tweens the best of both worlds. The cast members watch over them & are attentive, but don't hover.
Tweens enjoy the fact that they are free to check themselves in & out as they wish. This makes them feel like they have some independence. Parents can feel at ease knowing their kids are having a blast in a safe environment.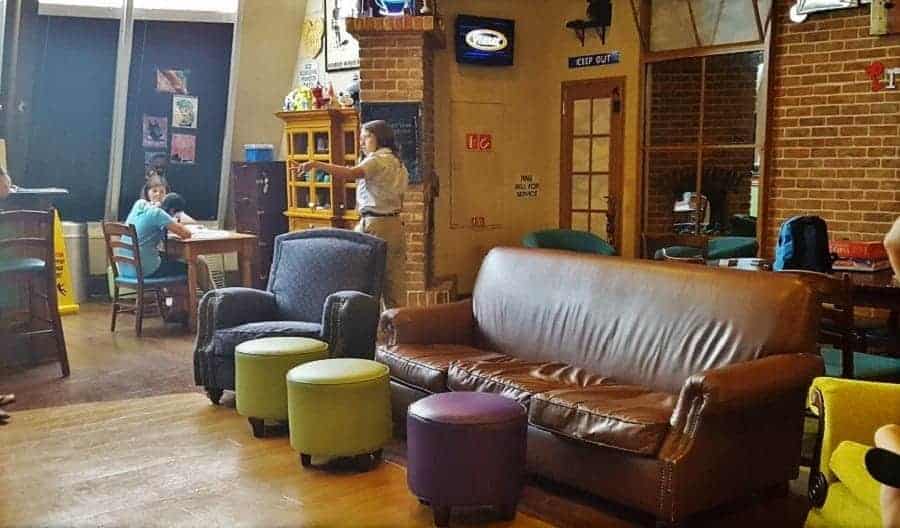 Disney Cruise Activities for teens at the Vibe
While the Vibe experience is different depending on which ship you are taking, it does give teens (14 to 17) a spot to chill and hang with other kids their own age.
Like club Edge, Vibe has tons of seating, big screen TVs, video games as well as areas for arts & crafts and other unstructured activities.
Vibe also features a coffee/smoothie bar serving a wide selection of nonalcoholic beverages (for an additional fee).
On the Disney Dream & Fantasy, teens even have an outdoor sundeck at the ship's bow where they can catch some rays.
Just like Edge, there are Cast members supervising the area and facilitating activities. There is a board inside the room that will show you what is going on throughout the day.
Usually, daytime is chill and there are group activities. (talent shows, karaoke nights and other themed activities) in the evenings.
Have your kids enjoyed the Disney Cruise Activities for teens & tweens?