If you are taking a tween or teenager on your Disney Cruise, you might be wondering if they will have fun. At Edge, kids ages 11-14 get to hang out and do Disney Cruise activities with kids their own age.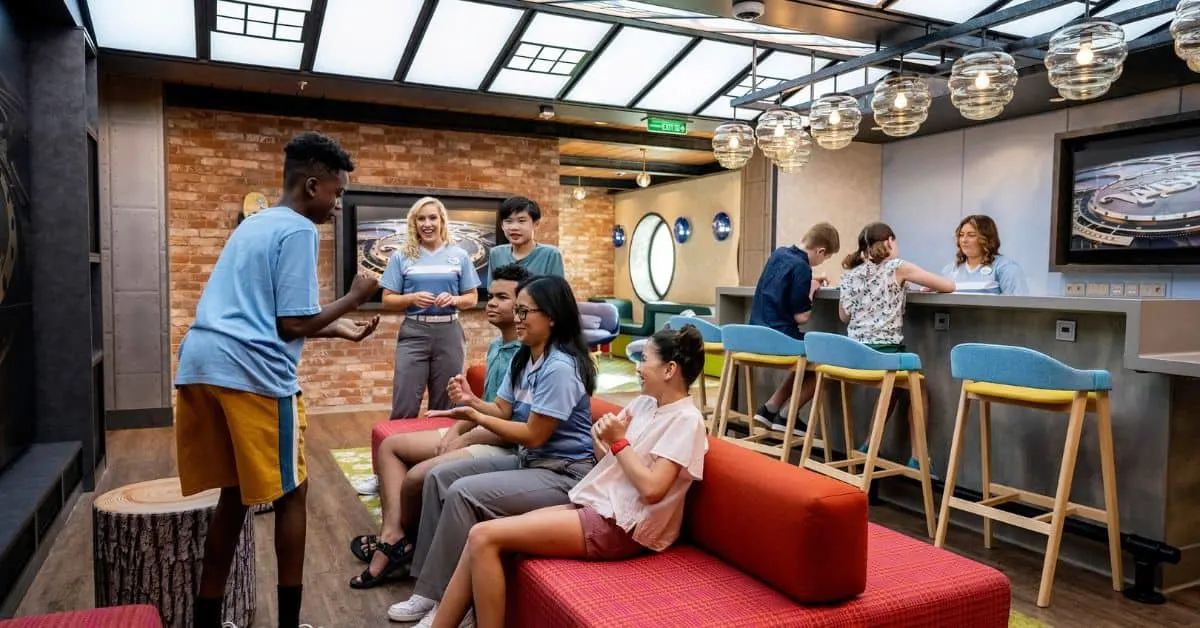 Activities for Tweens & Teens at Edge
Each Disney Cruise ship has its own version of Edge. While the space may look different, each provides tweens and teens a cool spot to lounge around, do activities, and play games.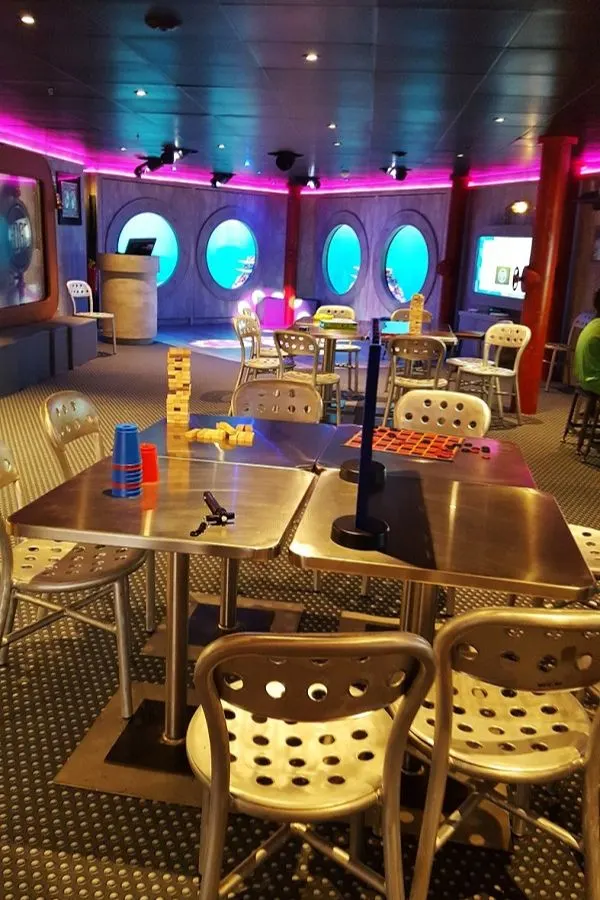 They can veg out and read a book on bean bags, watch a game on the big screen, do art, or many other independent activities.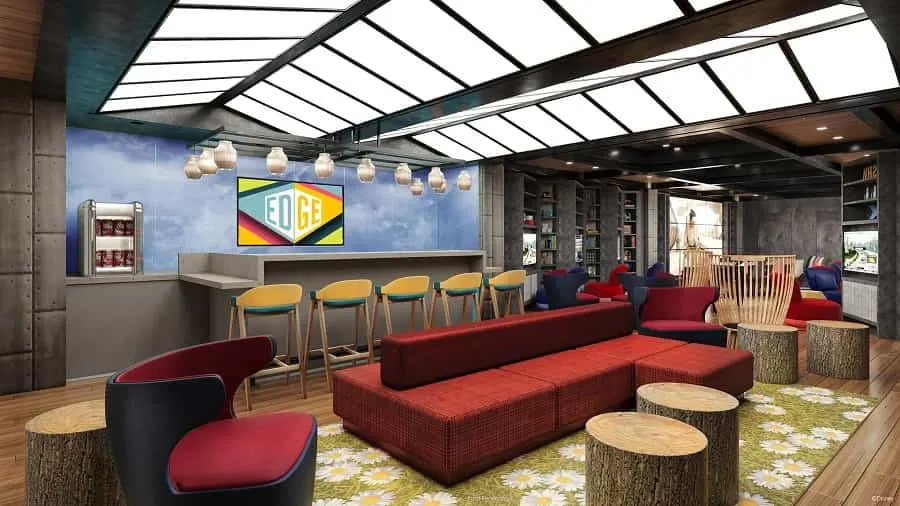 Tweens and teens will also find interactive things like video games & board games.
If kids are looking to meet new friends, the Edge team puts together group activities like Improv Comedy night, Gaga Ball, and scavenger hunts aboard the ship.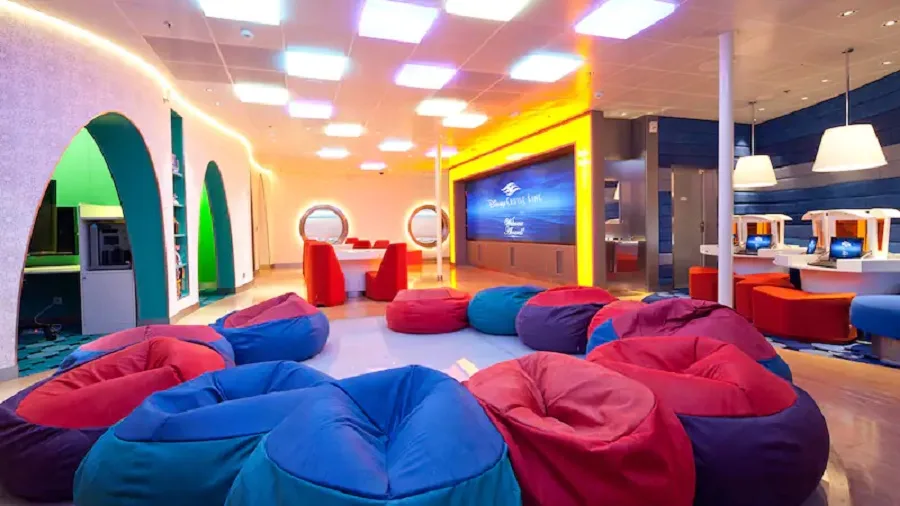 While the space is always supervised, the workers do not hover or push students into any of the many Disney Cruise activities. They are simply there to facilitate activities if the tweens and teens are interested.
We found that tweens and kids in their early teens really like the fact that they are free to check themselves in & out as they wish.
This makes them feel like they have some independence in what parents can consider a safe space.
Have your kids enjoyed the Disney Cruise Activities for teens & tweens at Edge?