The Storybook Land Canal Boats is a classic ride in Disneyland Paris, offering guests the chance to take a leisurely boat ride through miniature versions of scenes from famous Disney animated films.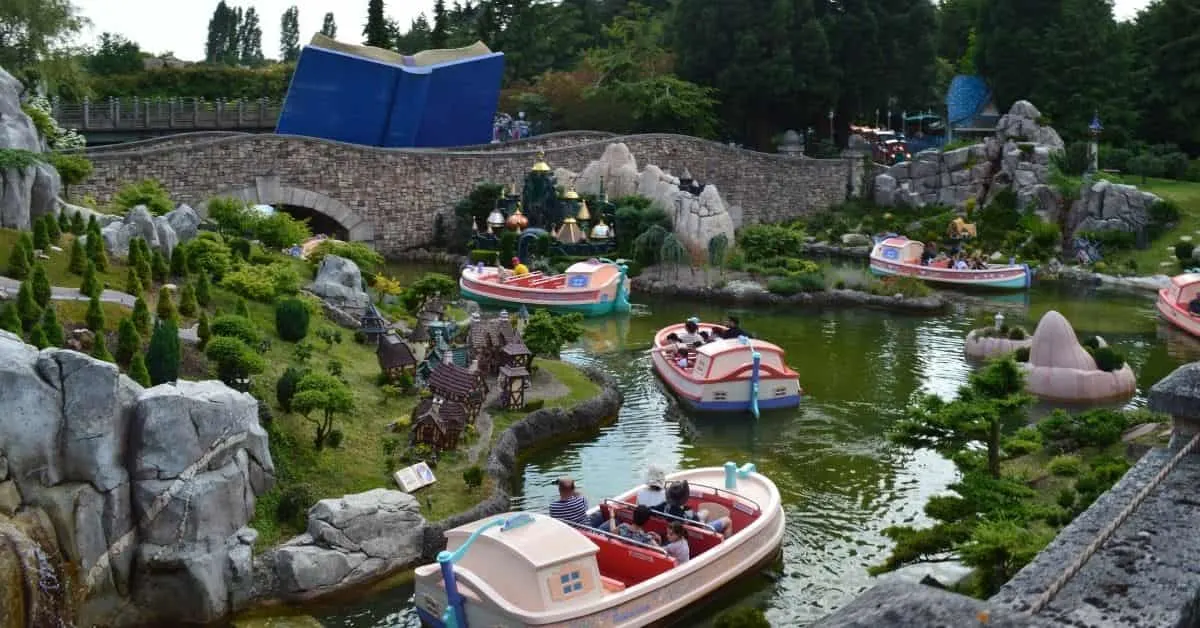 Storybook Land Canal Ride
When you first see this boat ride, you think that it is just for little kids. While little kids do enjoy it, the Disney kid in all of us will appreciate all the effort it took Disney Imagineers to create a miniature Disney Utopia!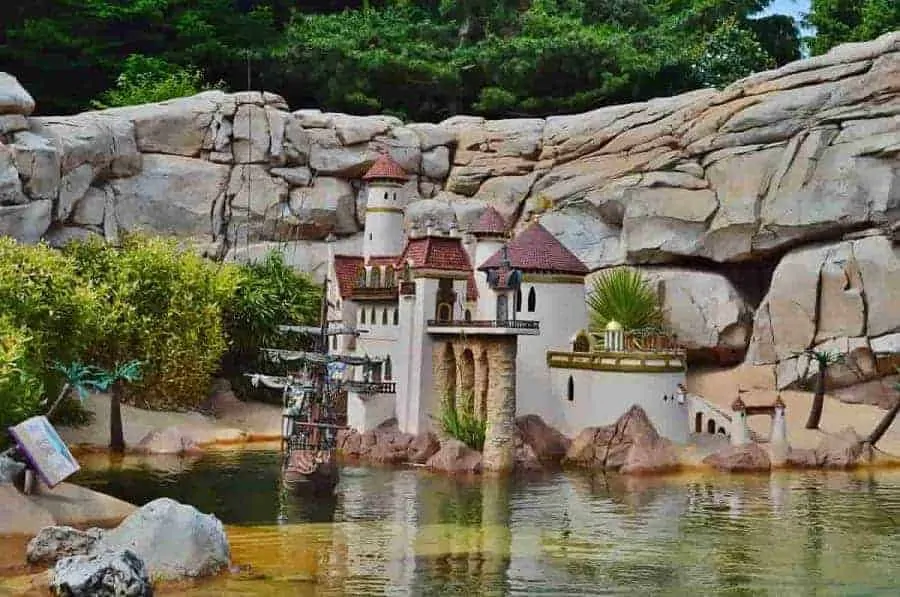 The ride takes guests through the world of Disney classics, including Little Mermaid, Beauty and The Beast, and Aladdin.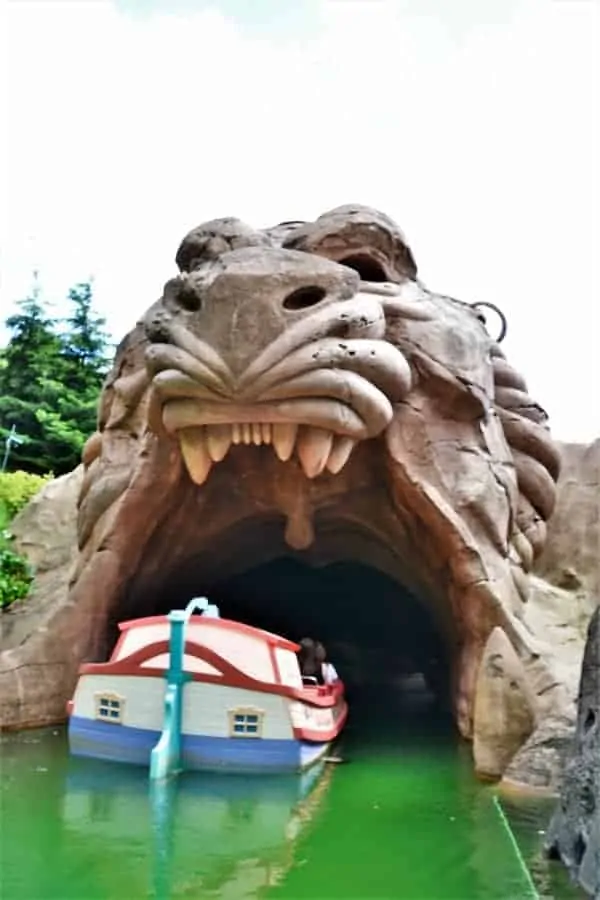 They are extraordinarily designed and the attention to detail is pretty amazing. It is fun trying to spot the details that were included in making these.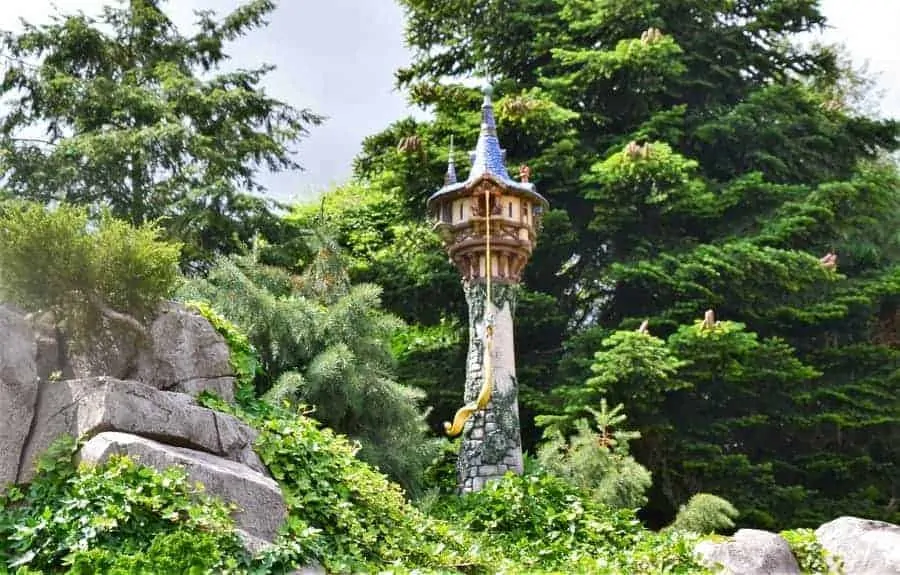 For instance, you'll find Rapunzel's hair dangling from her tower and you can even find Belle in her village.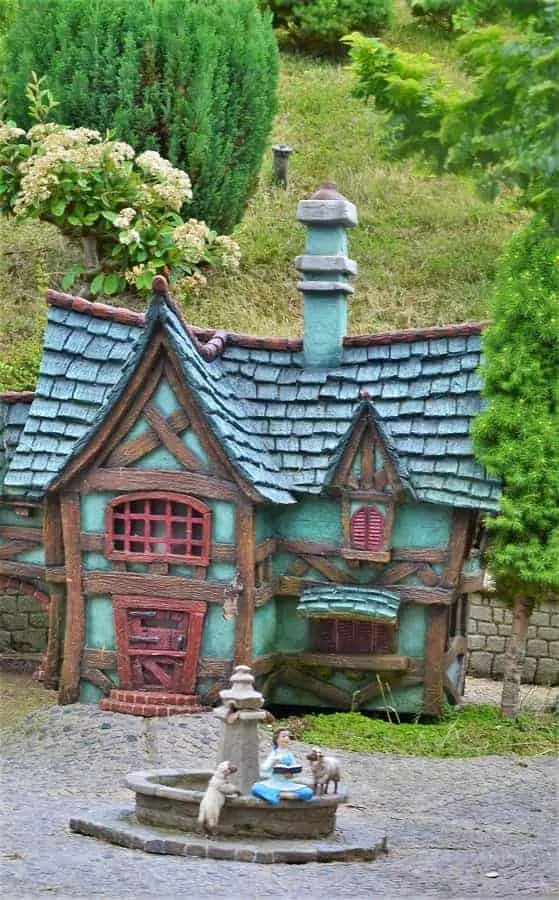 Do you see Belle sitting by the fountain?
While Disneyland in California does have this ride, the one in Disneyland Paris has some different miniature villages.
What You'll See on the Storybook Land Canal Boat Ride:
The Dwarfs' mine and house from Snow White and the Seven Dwarfs
The gingerbread house of Babes in the Woods
Rapunzel's high tower
The Old Mill
Prince Eric's seaside castle from The Little Mermaid
The Greek temple and Mount Olympus from Fantasia
Snow-covered landscapes from Peter and the Wolf
"Night on Bald Mountain" scene from Fantasia
Cave of Wonders from Aladdin
A scene from The Sword in the Stone
Belle's village and the Beast's castle from Beauty and the Beast
The Emerald City and the Witch's Castle from The Wizard of Oz and Return to Oz.