There is no better way to get yourself in the Christmas spirit than by taking a Disney Christmas cruise. The Disney Very Merrytime Cruise is a special holiday-themed cruise available during the holiday season, specifically between early November and late December.
As part of these sailings, Disney Cruise Line ships are transformed into winter wonderlands with festive decor, activities, and events.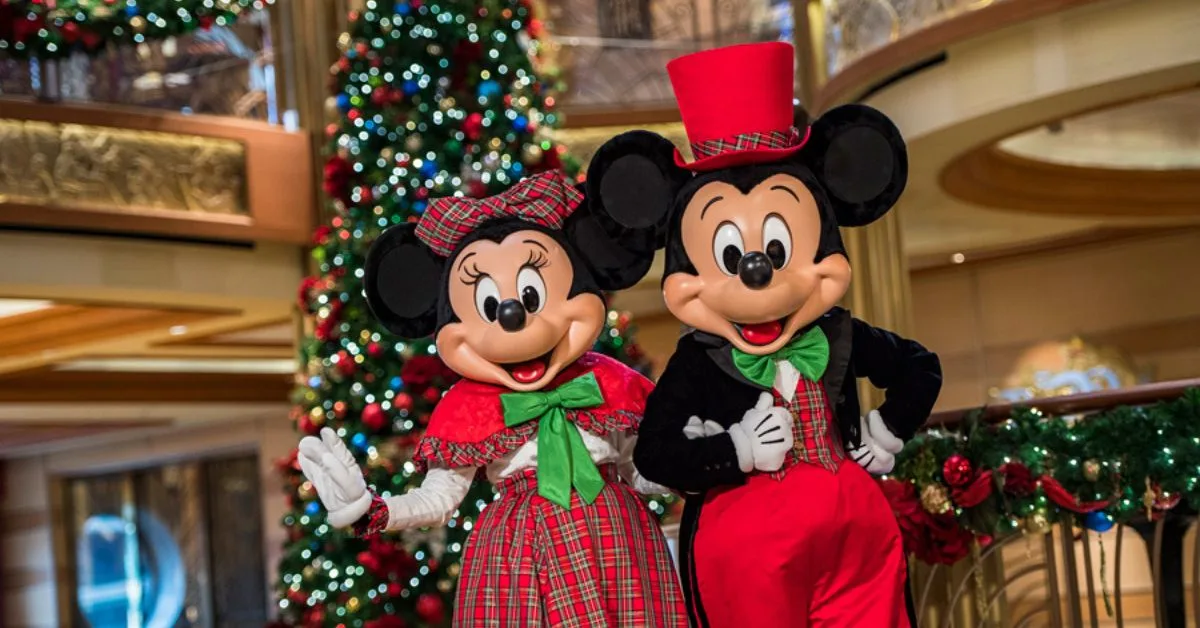 Things You Will Experience on Disney's Very Merry Time Cruise
When you take a Disney Christmas cruise, you will get to enjoy all the great things about taking a Disney Cruise with the bonus of holiday theming.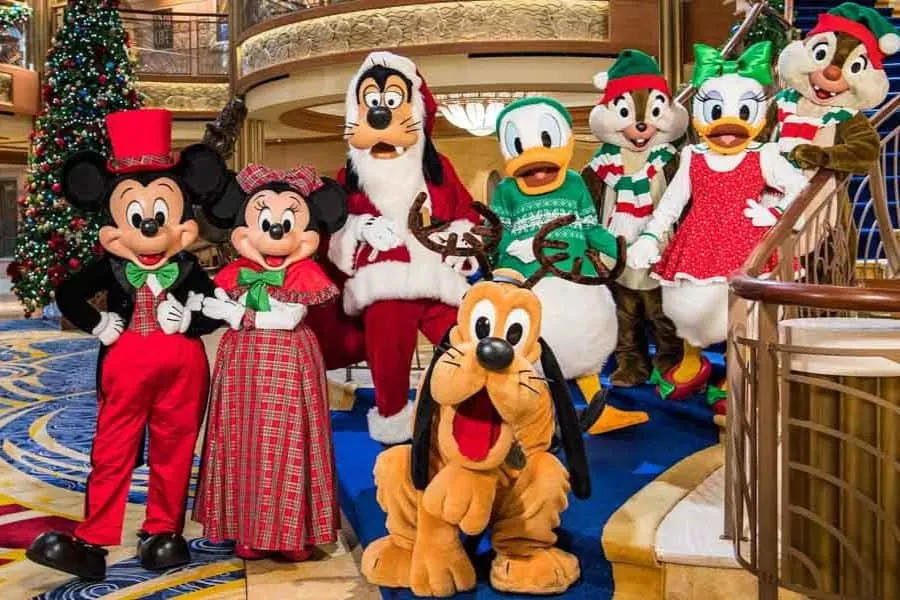 Throughout the ship, you will find characters dressed in their holiday attire and special onboard activities to get you into the holiday spirit.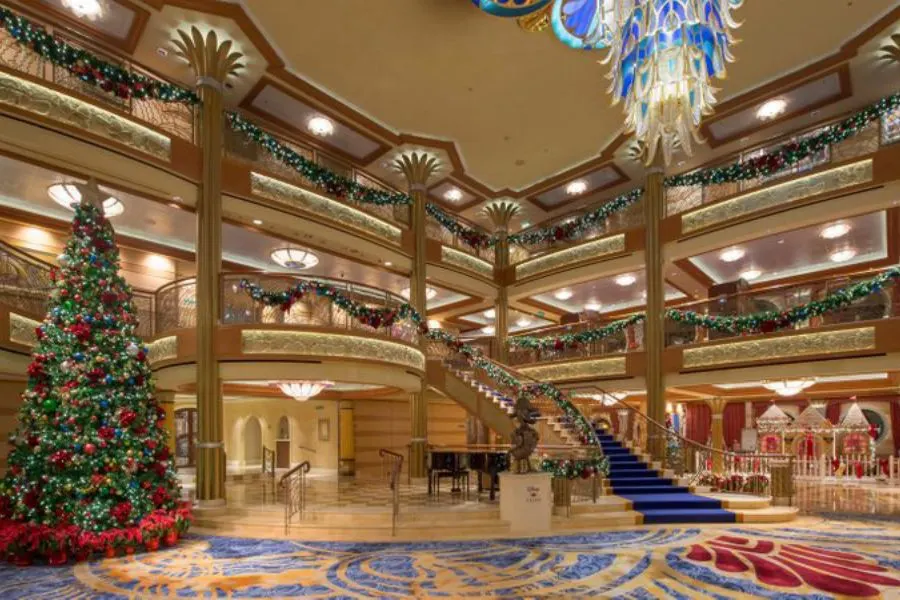 Christmas Decorations in the Atrium
During a Very Merrytime Cruise, the entire Disney cruise ship will be transformed into a Christmas paradise.
The atrium is adorned with garlands, wreaths, and twinkling lights.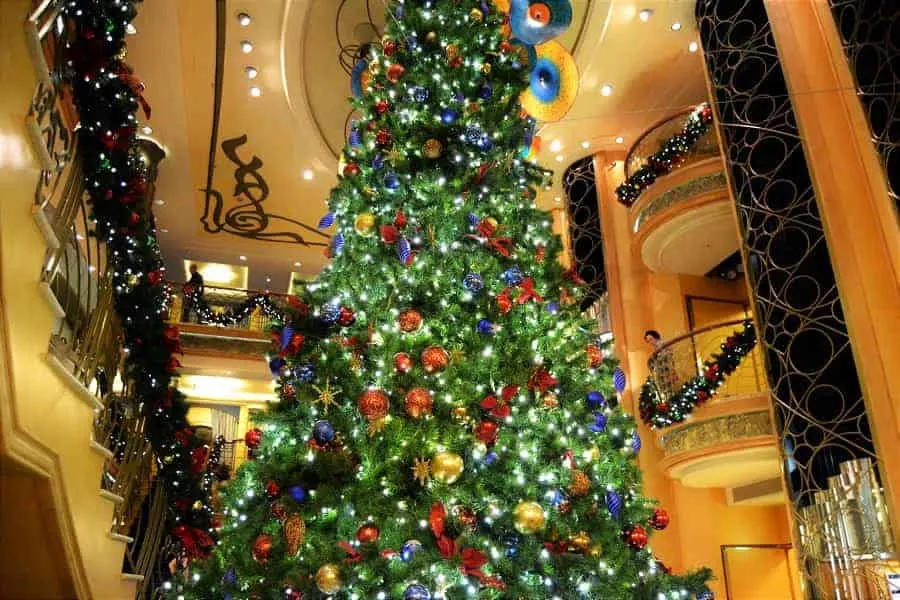 The centerpiece is the 24-foot tall fully decorated Christmas tree. This tree is simply stunning and creates the most beautiful backdrop for all the different events during the cruise.
Just off the atrium, you will find a HUGE Gingerbread house with smaller decorated Christmas trees.
The gingerbread house is intricately designed both inside and out.
Peer through the windows and door to see how it is decorated. You might even see Mickey and Minnie Mouse by the fire!
Guests will also find special holiday-themed touches in their staterooms, such as holiday-themed towel animals and chocolates on their pillows.
On the first night of the Very Merrytime Christmas cruise, guests will get to experience the tree lighting ceremony.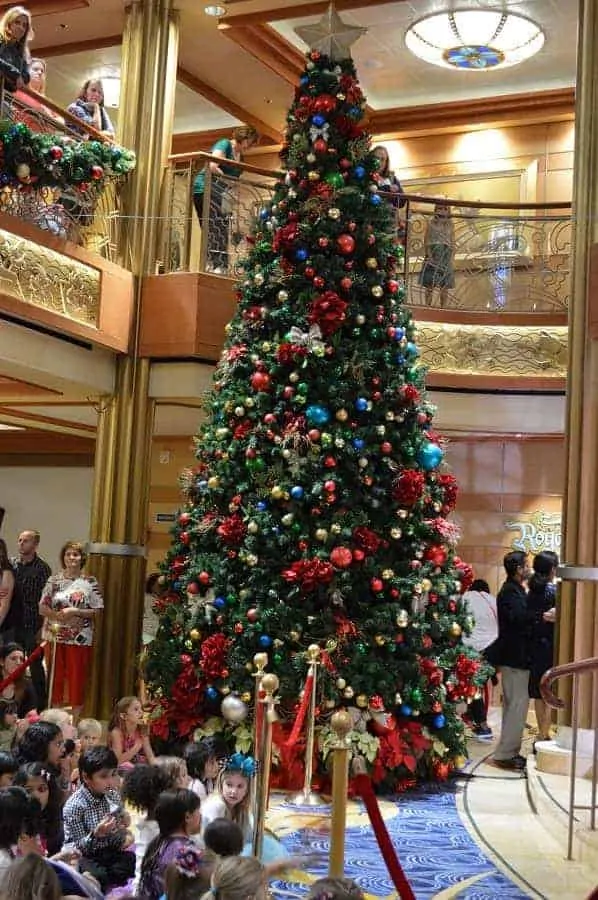 At this event, everyone gathers around the Christmas tree in the atrium to see the tree light up for the first time.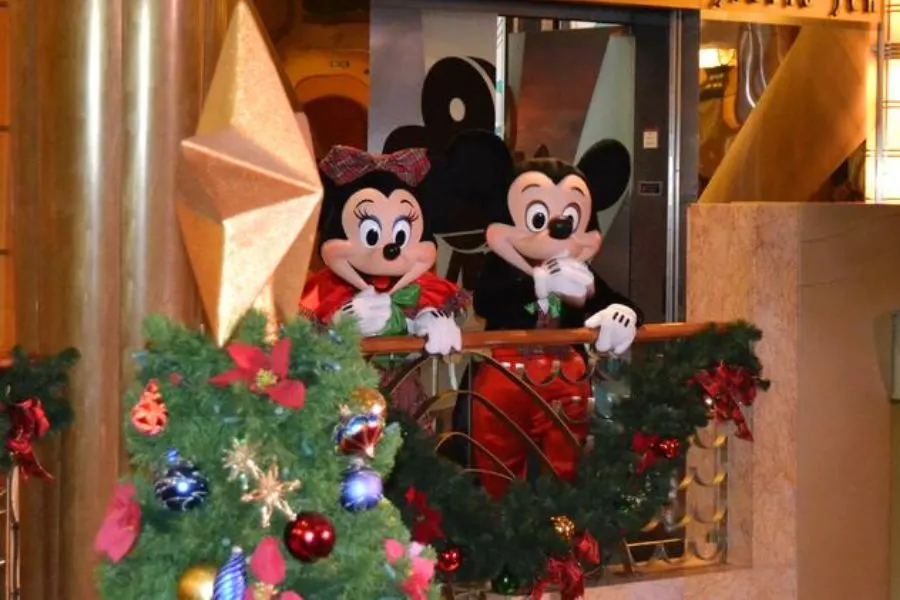 All your favorite Disney characters appear at this event and there is plenty of singing and storytelling to keep you entertained.
Get there early because it will be packed since it only happens once during your Disney Christmas cruise!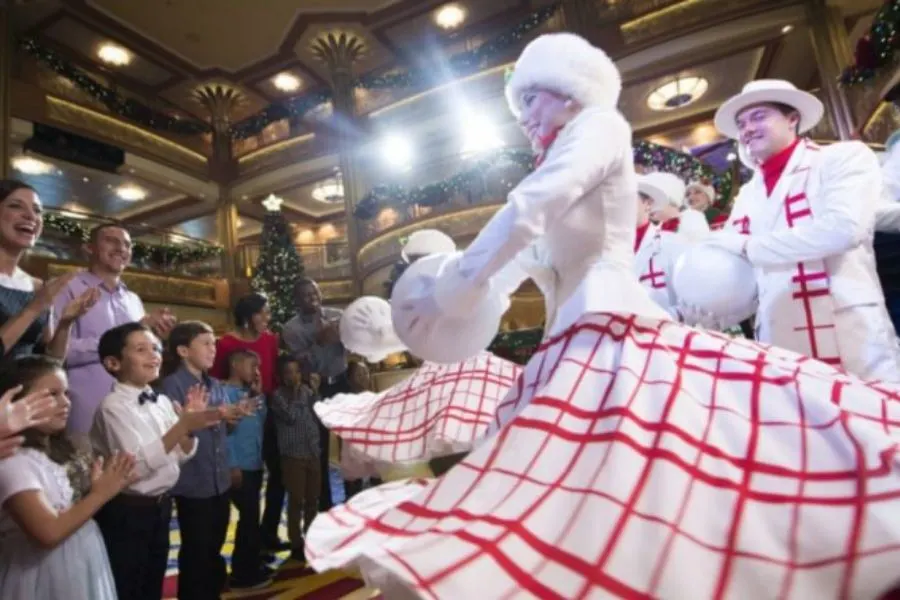 Santa's Winter Wonderland Ball
Also on the first night of the Very Merrytime Cruise, you will be invited to attend Santa's Winter Wonderland Ball.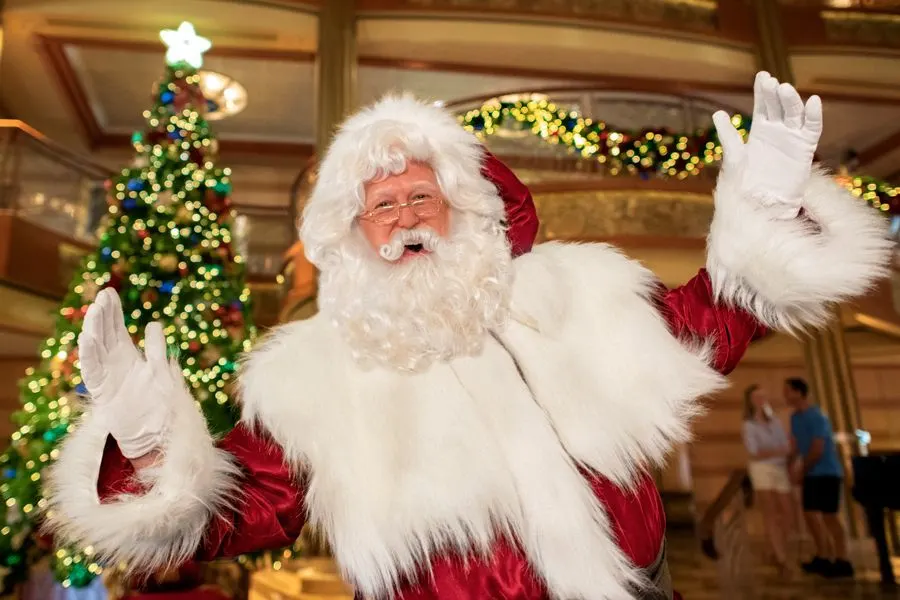 This theatrical event features plenty of singing and dancing, but the main event is seeing Santa!
Be sure to stay the entire time because this is the only time it will snow on your Disney cruise.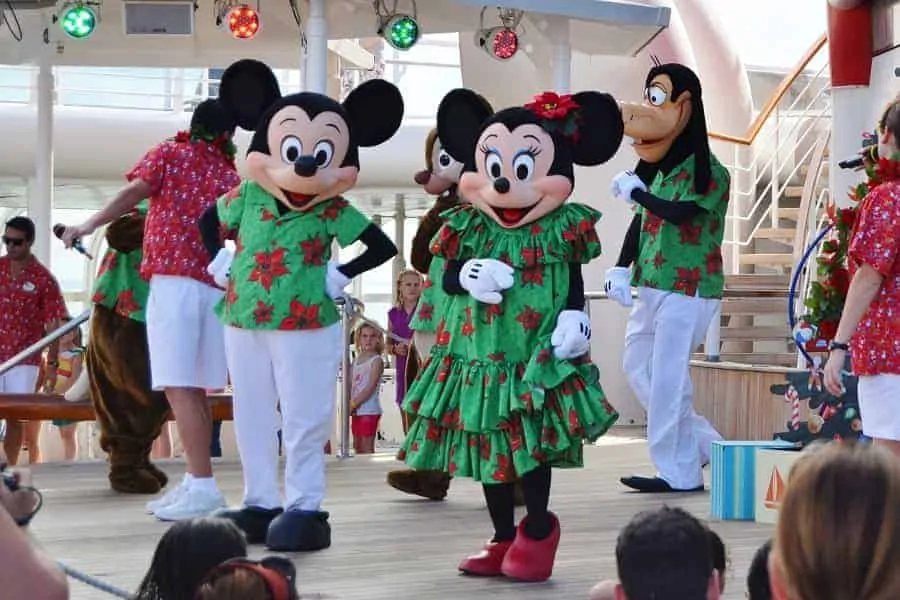 Deck the Deck Tropical Holiday Party
There isn't anyone who doesn't want to spend some time by the pool and what makes it even better is seeing your favorite Disney characters performing.
During your holiday cruise, Disney characters will put on a deck party where they will sing and dance.
Kids get the chance to be part of the fun as well. They can play reindeer games like hula hoop with Goofy and Pluto, do the Limbo with Stitch, or dance with Chip and Dale!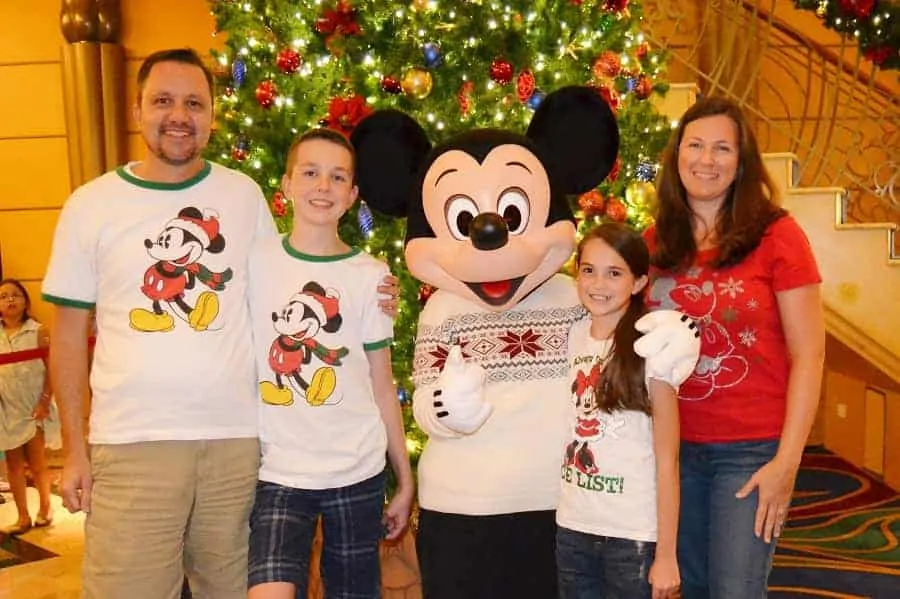 Holiday Character Meet & Greets
On a Disney Christmas Cruise, you will have several opportunities to meet and greet your favorite Disney characters.
They will appear in their tropical holiday outfits and Christmas sweaters in addition to the normal pirate night attire and formal dress.
Be sure to pack your Disney Christmas shirts (or Disney pajamas!) so you can take special photos with them in front of the Christmas tree.
Christmas Movies
This is the only time of year that you will be able to see Christmas movies on Funnel Vision and at the Buena Vista Theater!
Some of the movies playing include:
Mickey's Once Upon a Christmas
Mickey's Twice Upon a Christmas
Mickey's Christmas Carol
Christmas Carol
Santa Clause
Olaf's Frozen Adventure
Christmas Carolers
During the final evening of your cruise, there will be a See Ya Real Soon event.
There will be a piano player playing holiday tunes, holiday beverages like hot cider and cocoa and even Christmas carolers.
It is a magical way to end the cruise.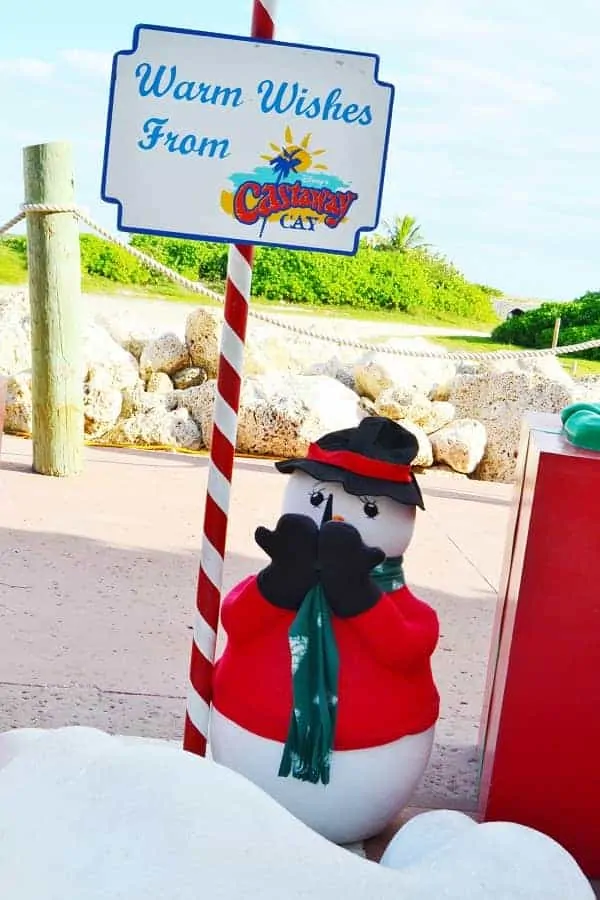 Christmas at Castaway Cay
As if it wasn't enough to see the ship decorated for Christmas, you will also find that Castaway Cay has been transformed into a winter wonderland!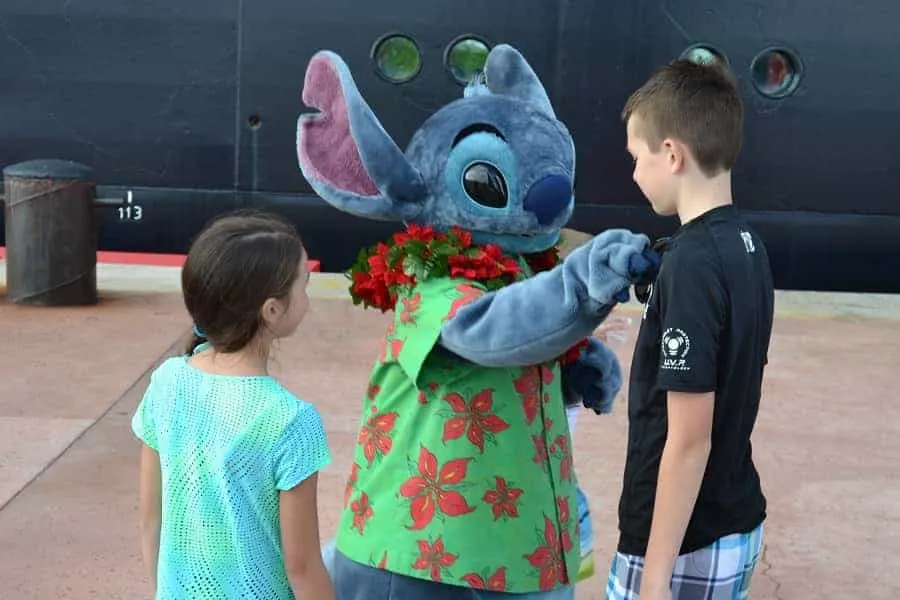 There will be tons of great photo opportunities as soon as you hit the island!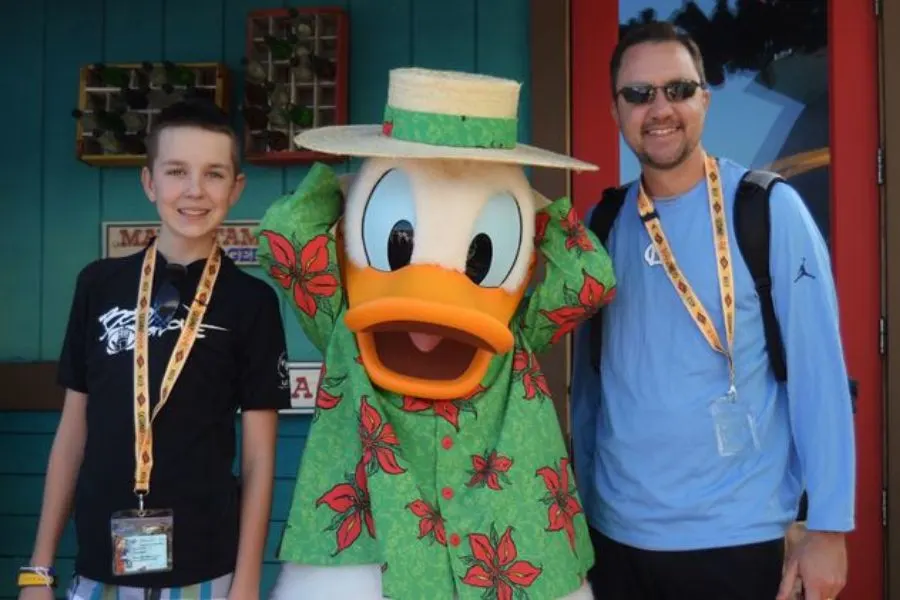 Characters will be in their holiday apparel while on the island.
In December, you don't know what the weather will be like at Castaway Cay, but for the most part it was warm and sunny.
The water was a bit cold, but it didn't keep the kids out of the ocean.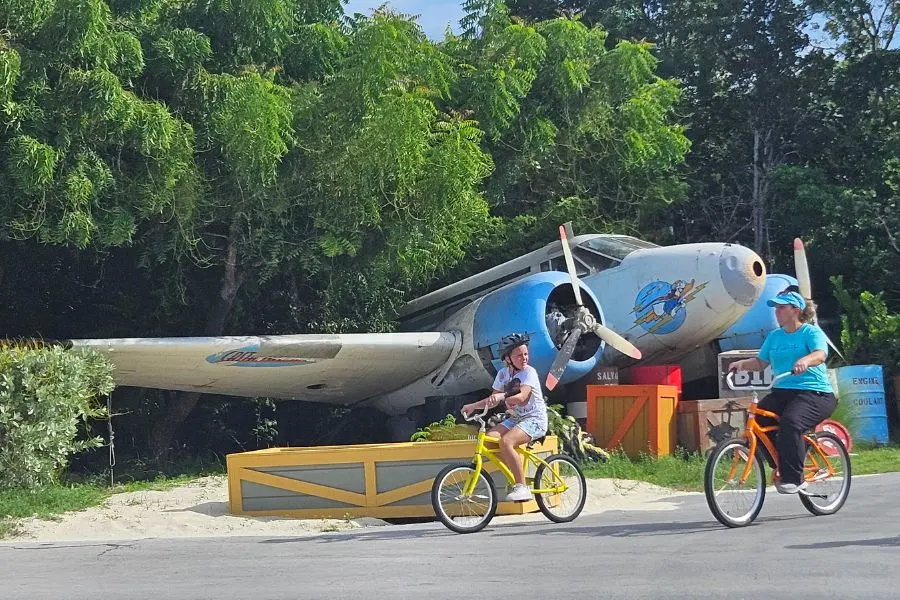 Plus, there is so much else you can do at Castaway Cay that even if it is a bit chilly, you won't get bored.
Have you been on a Disney Christmas Cruise? What was your favorite part?