If you have dined at Whispering Canyon Cafe in Wilderness Lodge, you probably have had their Apple pie for dessert. If you are looking to recreate some of that Disney magic, we are going to share with you the Whispering Canyon Café Apple Pie Recipe so you can make it at home.
The apple pie at Whispering Canyon is not your typical pie. It is really part pie, and part cake.
That is what makes is so uniquely wonderful!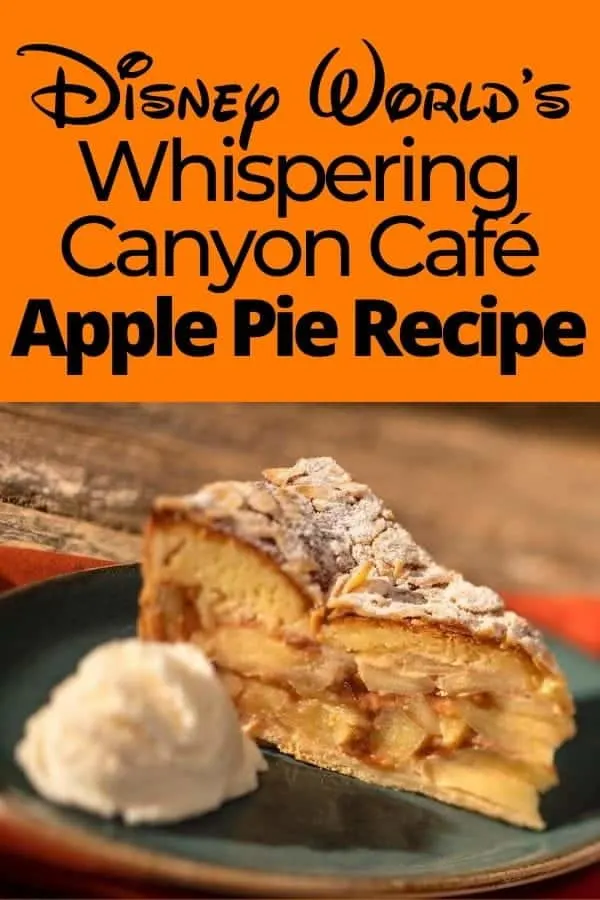 Whispering Canyon Café Apple Pie Recipe Tips
This is a very versatile recipe and you can definitely add a few things to make it your own twist.
For our recipe, we used apples that we picked in the North Carolina Mountains.
The key to great apple pies is the type of apple you use.
You want to choose a tart apple or a mix of both tart and sweet for the right flavor.
We also didn't make our own pie crust.
While some believe that a great apple pie is all about the crust, for this recipe, you are only using a crust for the bottom and we opted for an easier take and used a refigerated pie crust.
We thought the pie turned out pretty great even with a few modifications!