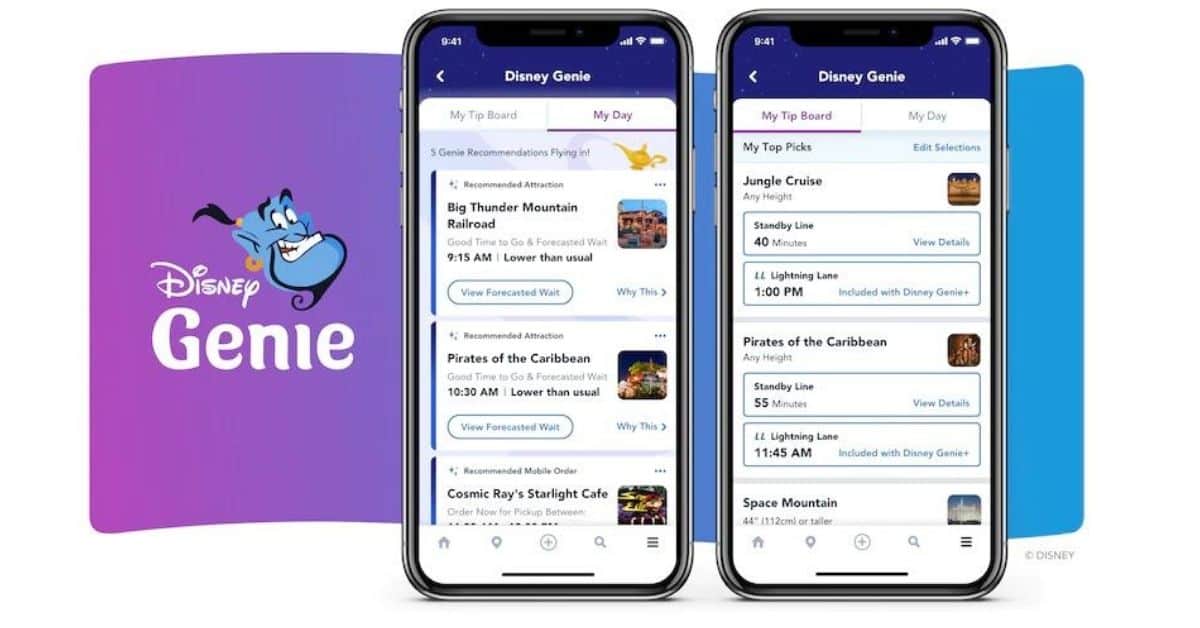 Disney Fastpass System has been Replaced with Genie+ System
(We may earn a commission via affiliate links in this post. Read our full disclosure policy.)
Those looking for use the Disney Fastpass system for Animal Kingdom need to know that this park uses a tier system. While it sounds confusing, we have plenty of information to help you navigate the Animal Kingdom Fastpass Tiers so that you make the best choices possible.
Understanding Animal Kingdom Fastpass Tiers
After Magic Kingdom, Animal Kingdom is the most visited park in Disney World.
There is a lot to do in this park and if you want to see it all in one day, you will have to do some planning ahead of time.
Part of this involves choosing your Disney Fastpasses for Animal Kingdom.
Animal Kingdom has two Fastpass Tiers. You may choose one Fastpass from Tier 1 and Two from Tier 2.
This is done in order to make it so you have to choose between the only two rides in Pandora, the World of Avatar.
You may choose one Animal Kingdom Fastpass from Tier 1
Avatar Flight of Passage
Na'vi River Journey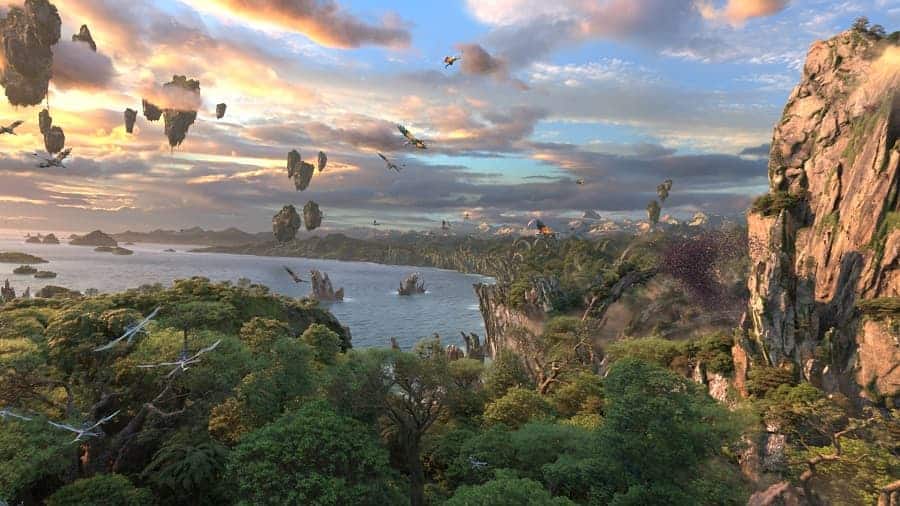 Avatar Flight of Passage
On this multi-sensory experience that gives you the sensation of riding on a banshee while exploring through the alien world of Pandora.
You will feel as though you are really flying as the wind blows through your hair and experience the dips and dives the banshee takes to move you along the journey.
The ride is about 4 minutes total, but you will wish it was much longer!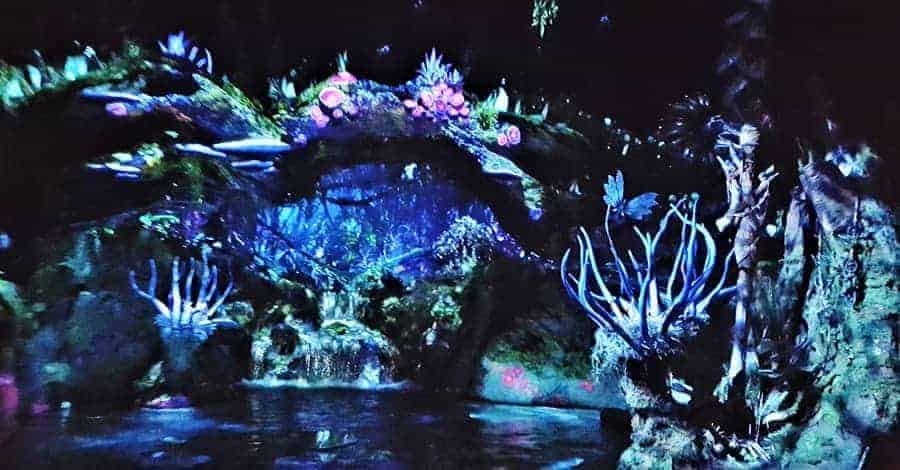 Na'vi River Journey
This is a slow-paced water ride that takes you on a voyage aboard a reed boat through a magical river filled with bioluminescence where you will encounter a Na'vi Shaman of Songs who will help you feel connected to the world around you.
There is something to see at every turn so be sure to look right, left and even up as you coast through this amazing place.
You may choose two Animal Kingdom Fastpasses from Tier 2
When it comes to choosing 2 Fastpasses from this list, you are going to have to think carefully. There are some great attractions on this list, but you will want to choose the ones that make the most sense for your situation.
Adventurers Outpost Character Greeting
DINOSAUR
Expedition Everest
Festival of the Lion King
Finding Nemo Musical
It's Tough to Be A Bug
Kali River Rapids
Kilimanjaro Safaris
Primeval Whirl (Seasonal)
Rivers of Light
The Animation Experience at Conservation Station
UP! A Great Bird Adventure
Adventurers Outpost Character Greeting
This is the only place where you will find Mickey and Minnie Mouse in their safari gear (besides Tusker House for breakfast)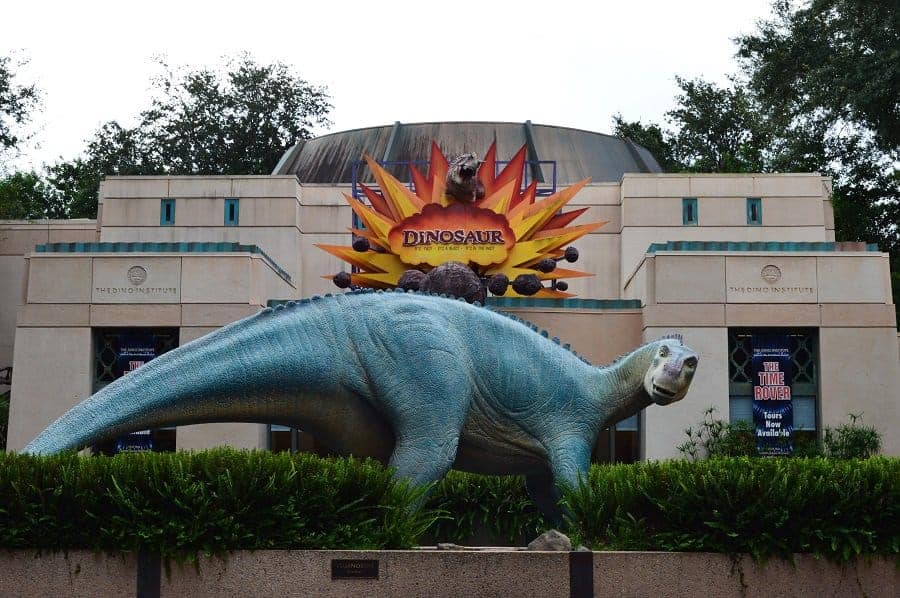 DINOSAUR
This ride takes you on a prehistoric journey to rescue a long extinct dinosaur. Along the way, you will have to escape some hungry predators and a meteor.
Expedition Everest
The only roller coaster that can be found in Animal Kingdom takes guests on a speedy journey through the Himalayas in search of the Yeti.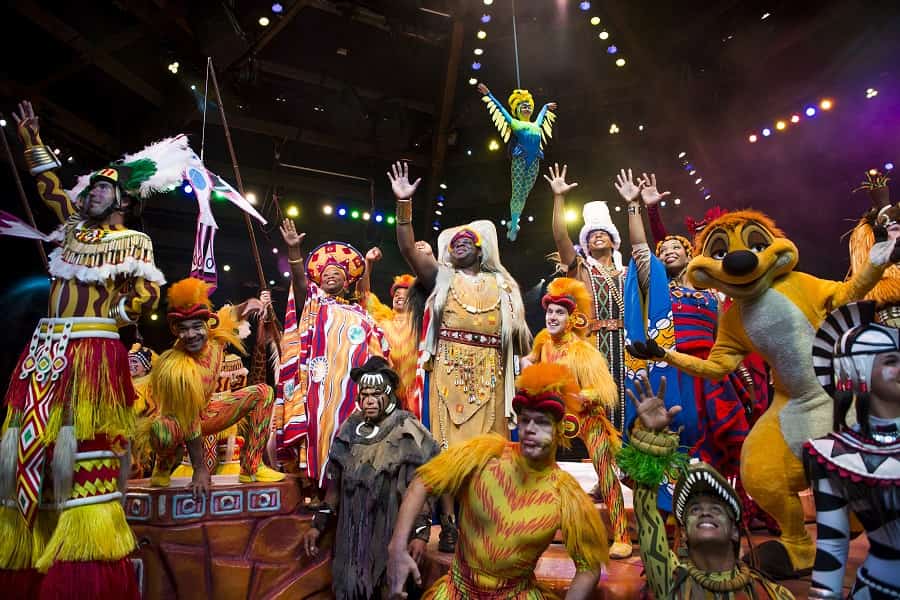 Festival of the Lion King
One of the best musicals at Disney World is the Festival of the Lion King. This interactive performance retells the story of Simba with a little help from some storytellers & characters from the movie!
Finding Nemo Musical
A live musical showcase featuring colorful puppets of your favorite characters from Finding Nemo.
It's Tough to Be A Bug
Inspired by the Pixar movie A Bug's Life, this 3D film and live show takes you through what it really means to be a bug!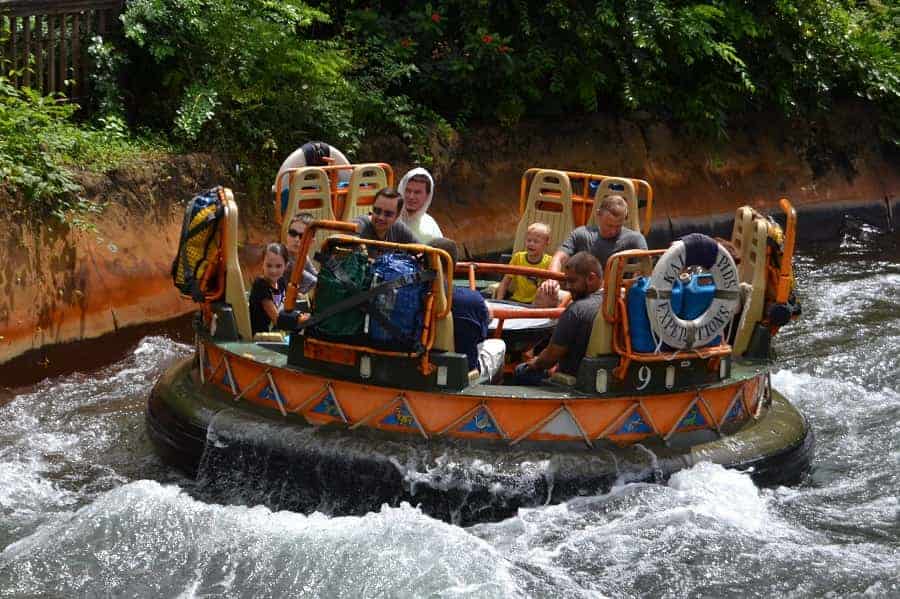 Kali River Rapids
This whitewater adventure will take you through a lush jungle in the heart of Asia. Watch out for elephants who might spit water in your direction.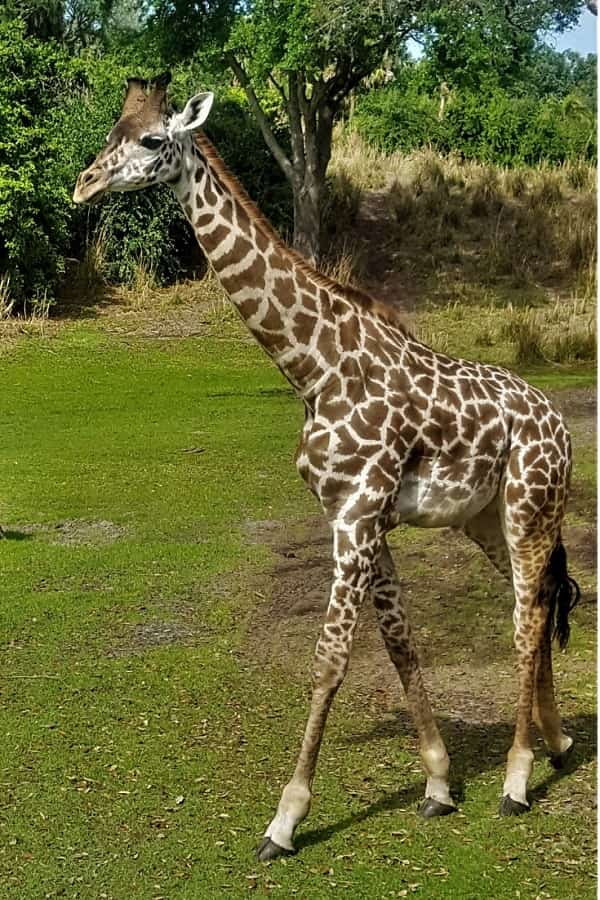 Kilimanjaro Safaris
Take a guided tour in an open-air jeep of the African savanna. You never know what you will see of your journey as different animals & birds come out throughout the day! Make sure you have your camera ready because animals can get up close!
Primeval Whirl
Located in Dinoland is this fair favorite!
This spinning dinosaur-themed ride takes you on quite the adventure up, down and around a two story track.
Rivers of Light
Animal Kingdom's nighttime show take you on a journey through the circle of life with live-action footage from the Disneynature series and a group of animal-inspired Disney animated film clips.
The Animation Experience at Conservation Station
Located in Rafiki's Planet Watch, you can learn to draw your favorite Disney character in this hand's on Animation experience
UP! A Great Bird Adventure
Join Russel as he learn about exotic birds in order to earn one of his service badges. You never know who else you might see during this incredible exotic bird show.
When you are trying to decide which Fastpasses to reserve, you should definitely read our list of best use of Disney World Fastpasses!