(We may earn a commission via affiliate links in this post. Read our full disclosure policy.)
If you are a fan of Star Wars, the place to visit is Hollywood Studios. Not only can you ride in the Millennium Falcon, drink blue milk and go on a journey to Endor, you might also be able to trade with Jawas at Hollywood Studios.
What are Jawas?
The Jawas are greedy little scavengers who live on the deserts of Tatooine and are always in search of discarded scrap and parts of droids.
They are known to be sneaky little buggers and hard to find.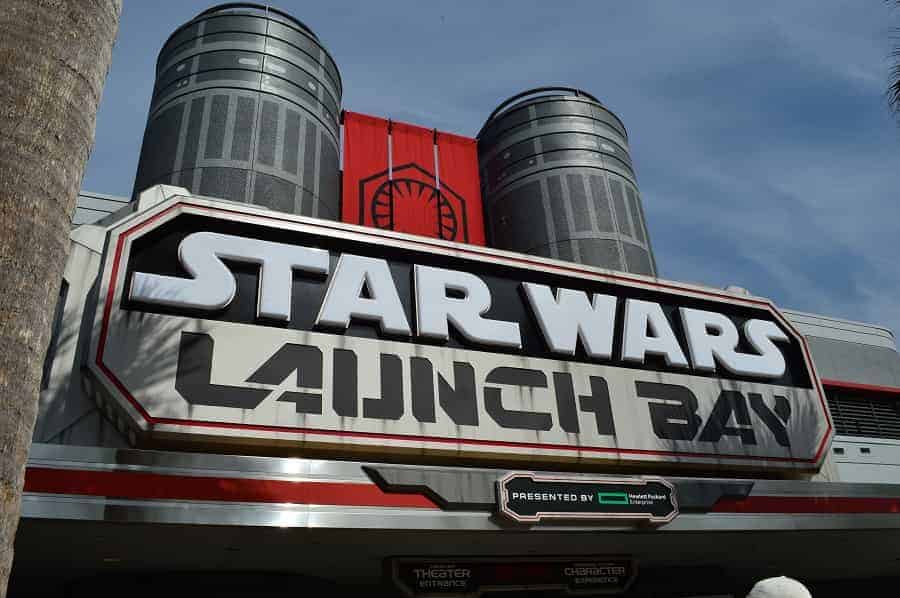 Where to Find Jawas at Hollywood Studios
Star Wars Launch Bay at Hollywood Studios is a great place to meet & greet Star Wars characters, see movie props and find one of a kind souvenirs.
If you play your cards right and are there at the right time, you might stumble upon Jawas.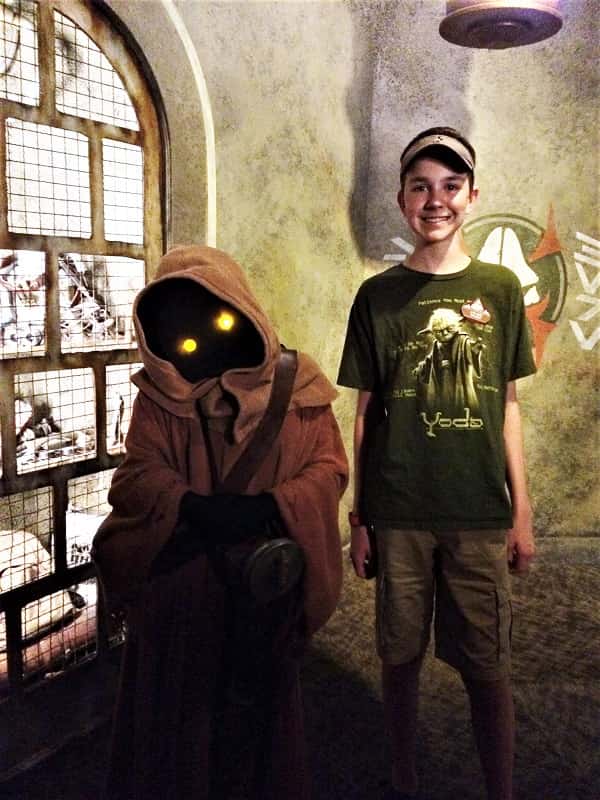 How to Stop a Jawa
Jawas are always on the move.
If you ask them for a picture, you will be able to get them to stand still for a photo opt. If you don't ask, they won't stay still.
We saw many children chasing after them, but they would not stay still unless they were asked for a picture.
I would recommend photographing without a flash so that you can get their glowing eyes to really pop!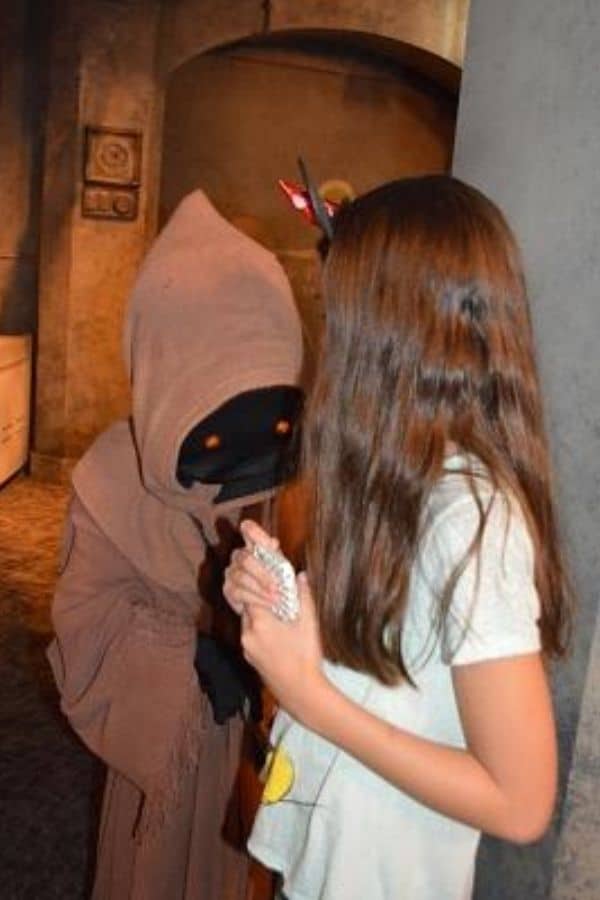 What to Trade with Jawas at Hollywood Studios
The Jawas are greedy little scavengers who will search your pockets (and your purse) looking for things that they can use.
If you are lucky and they find something that they like, you might be given the opportunity to do some trading with the Jawas.
The key is to come prepared.
Have things that you are willing to part with in your pockets!
We have seen the Jawas twice while at Hollywood Studios Star Wars Launch Bay.
The first time, they did not find anything on us that they wanted to trade.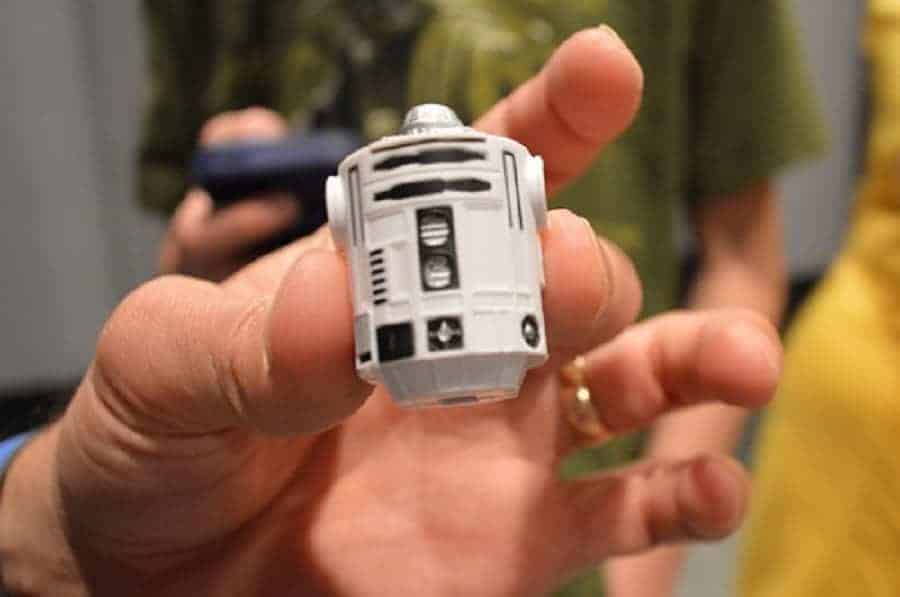 The second time, we were given a piece of a Droid unit in exchange for a Donald Duck pen.
Have you had the chance to trade with Jawas? What did you trade?