One of the first things you will notice when you arrive at Magic Kingdom is the crowds. While they aren't totally unavoidable, there are ways to avoid crowds at Magic Kingdom.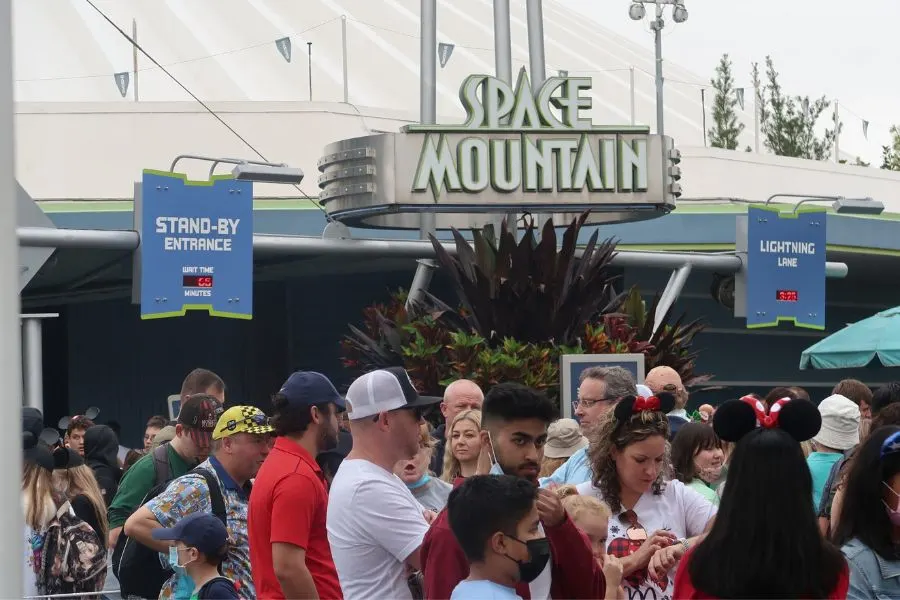 4 Tips for Beating the Crowds at Magic Kingdom
Tip #1 Crowd Calendars
The first thing you should know is that there are certain times when you will find that Magic Kingdom is more crowded.
Usually, the more crowded times at Magic Kingdom are during special events or on weekends when locals tend to flood the park.
One of the best ways to predict whether or not the day you choose to head to Magic Kingdom will be crowded is by looking at a Disney Crowd Calendar.
These can be valuable in choosing a less crowded day at the park!
Although you may have no choice but to go to Magic Kingdom during a more crowded time period, there are some things you can do to avoid the congestion.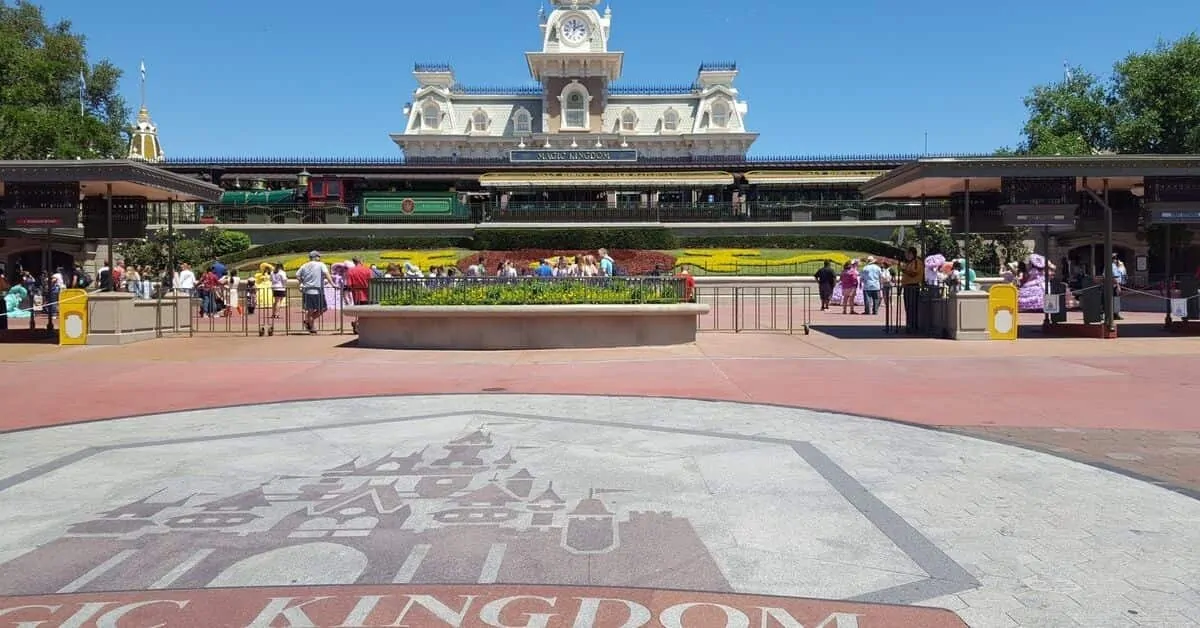 Tip #2: Take Advantage of Early Park Hours
If you are staying on Disney property, you will find that each park has extra park hours weekly.
Be sure to take advantage of this extra time at the park when only Disney resort guests can enter!
This is a great time to ride the more popular rides that typically have long lines.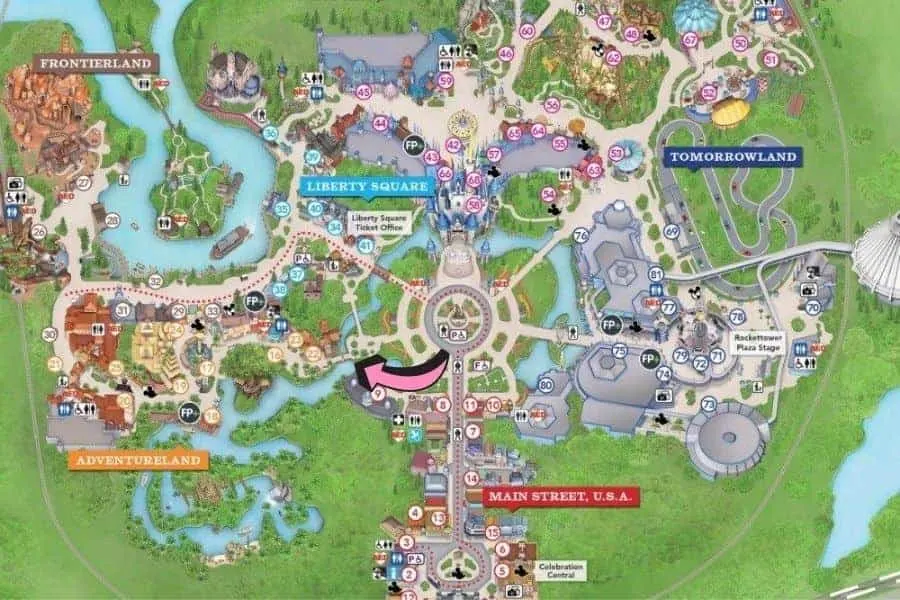 Tip #3 Walk in the opposite natural flow of traffic
Studies have shown that because most people are right-handed, they tend to naturally walk counterclockwise in theme parks.
So, if you use Magic Kingdom as an example, most people will go off to the right toward Tomorrowland after walking down Main Street.
When you get to Magic Kingdom, head left off Main Street USA toward Adventureland & Frontierland!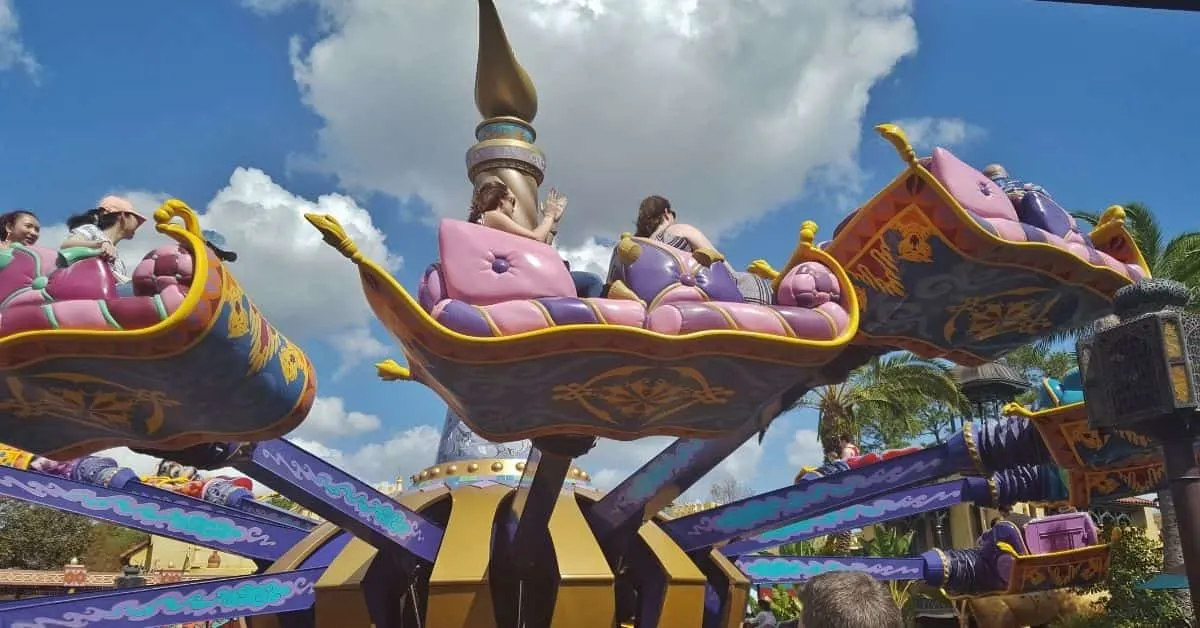 What you'll find is that there are barely any lines at the popular rides on the opposite side of the park (like Pirates of the Caribbean, Aladdin's Magic Carpet, or Splash Mountain).
Logically, that is the best place to start your day!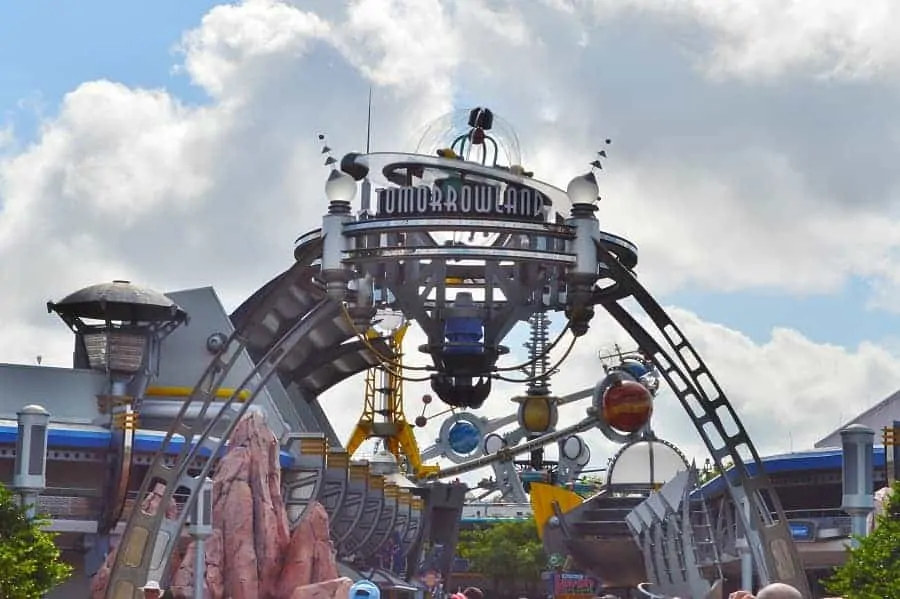 As the crowds wind around from right to left, you will find that by the afternoon the lines have died down in Tomorrowland.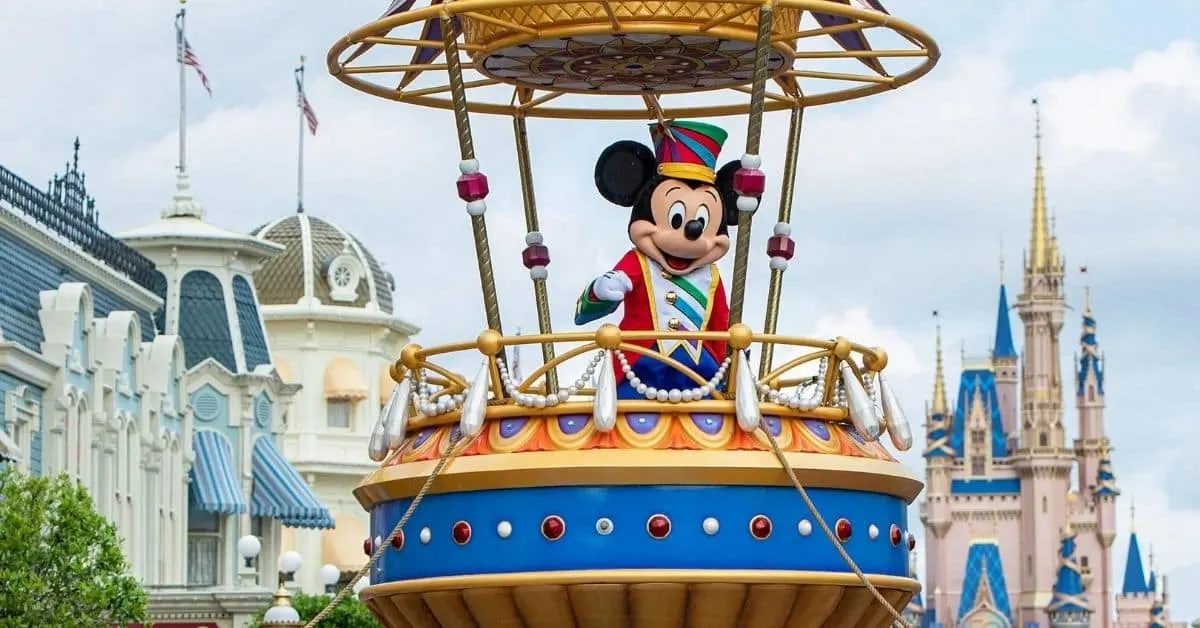 Tip #4: Skip the parade & ride the rides
Parades at Disney are a huge fan draw. People start lining up almost an hour ahead of parade time. Use this to your advantage.
If you don't care to sit and watch the parade, you will be able to get in a few more rides, especially in those areas furthest from the parade route!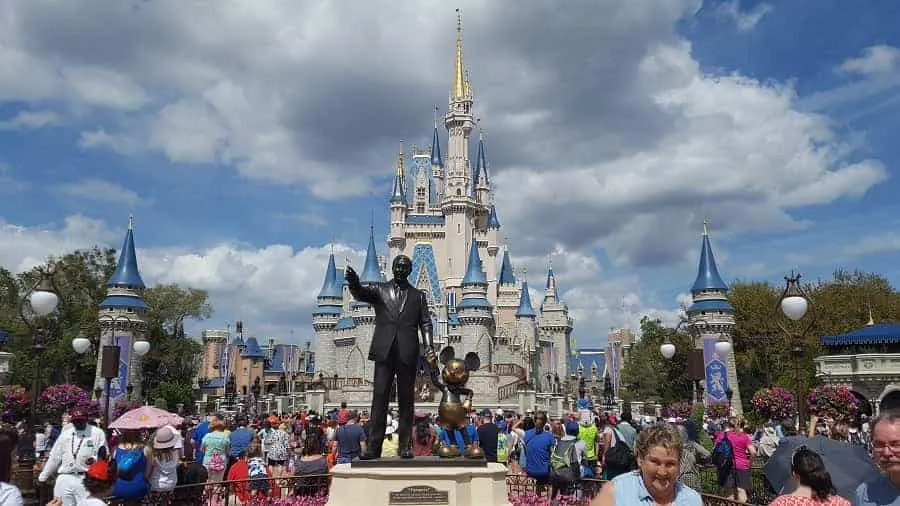 Crowds are unavoidable, but there are ways you can circumnavigate them to make your experience less stressful!
Do you have other tips on how to beat the crowds at Magic Kingdom?