(We may earn a commission via affiliate links in this post. Read our full disclosure policy.)
One Star Wars souvenir that ALL fans of the movie are going to love is the Personalized Star Wars Name Tag! These are a one of a kind souvenir that can only be found at Hollywood Studios.
While you might think that the best Star Wars souvenirs are at Galaxy's Edge, there are other places inside Hollywood Studios where you can find unique Star Wars items.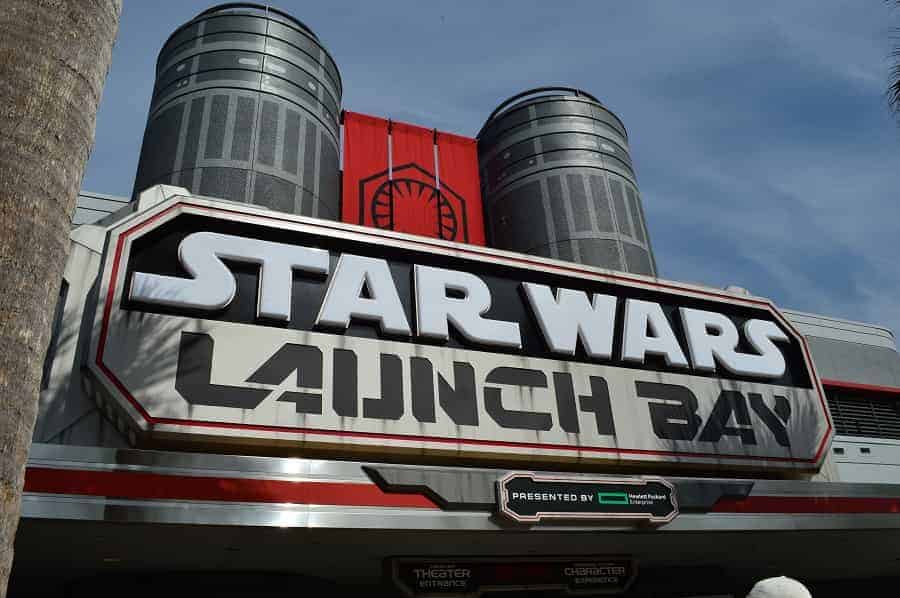 One of the best places to find one of a kind Star Wars merchandise in the Launch Bay Cargo store inside Star Wars Launch Bay.
Star Wars Launch Bay is the place to go to meet characters from the movie, see real props from the movie and also where you will find Launch Bay Cargo.
This store has a vast array of unique Star Wars souvenir items including Personalized Star Wars Name Tags.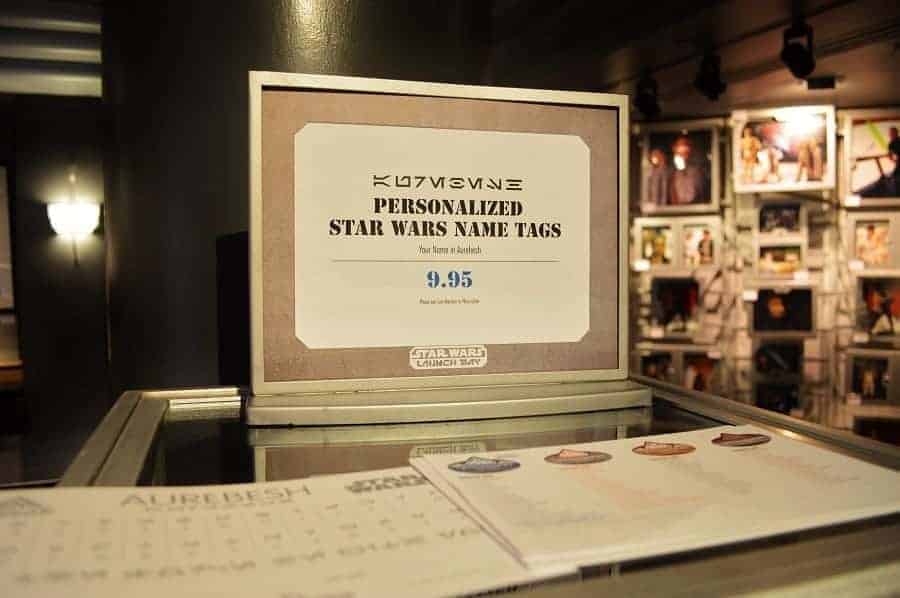 Creating a Personalized Star Wars Name Tag
You will first need to choose from one of four tag designs. Each design will also allow you to choose from a number of different categories to signify your title or home planet.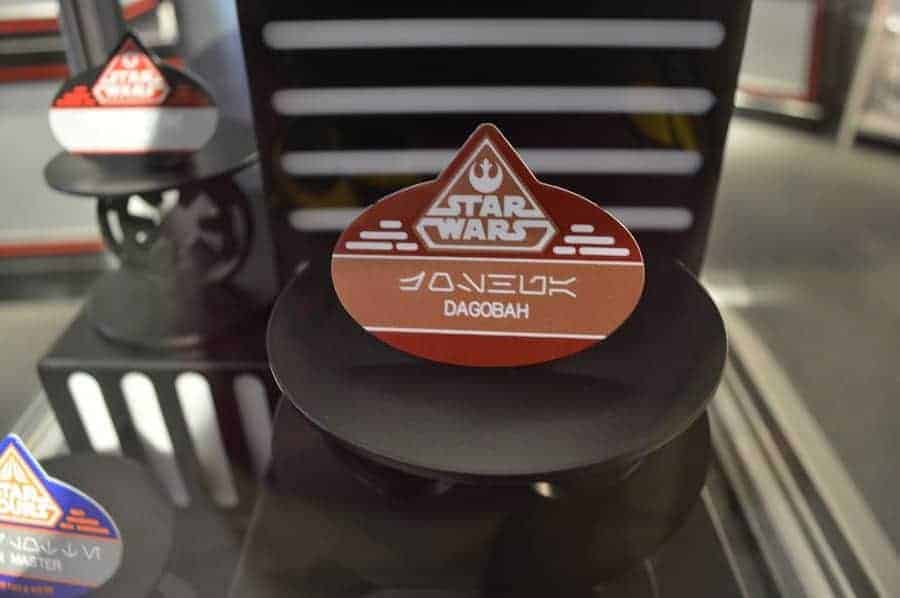 Once you have decided that information, you turn in your form & have your name translated into Aurebesh.
If your name is more than 11 letters, you will need to use a nickname that is shorter.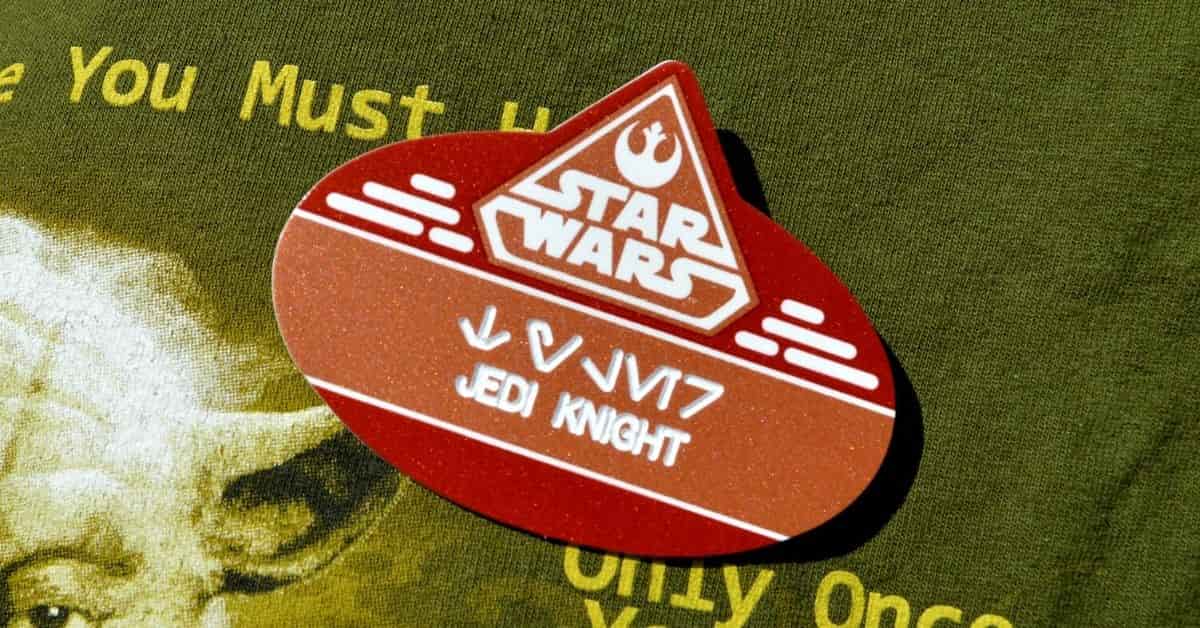 Once done, you will have created a really cool Star Wars Souvenir that you can wear around the park! Best part of this is that this souvenir is only $9.95 which is a total steal!
Have you created your own Star Wars name tag at Hollywood Studios? What was your title?