(Note: The links in this post are affiliate links, and we will be compensated when you make a purchase by clicking through our links. Read our disclosure policy here.)
If you are planning to travel to Disney Springs, one of the shops in Disney Springs that you should check out is Basin. Basin sells luxury bath products like bath salts, bombs, soaps and butters and what makes them special is that many of their items have a touch of Disney! Take a look at the beautiful Disney Soaps, Bathbombs & More at Basin.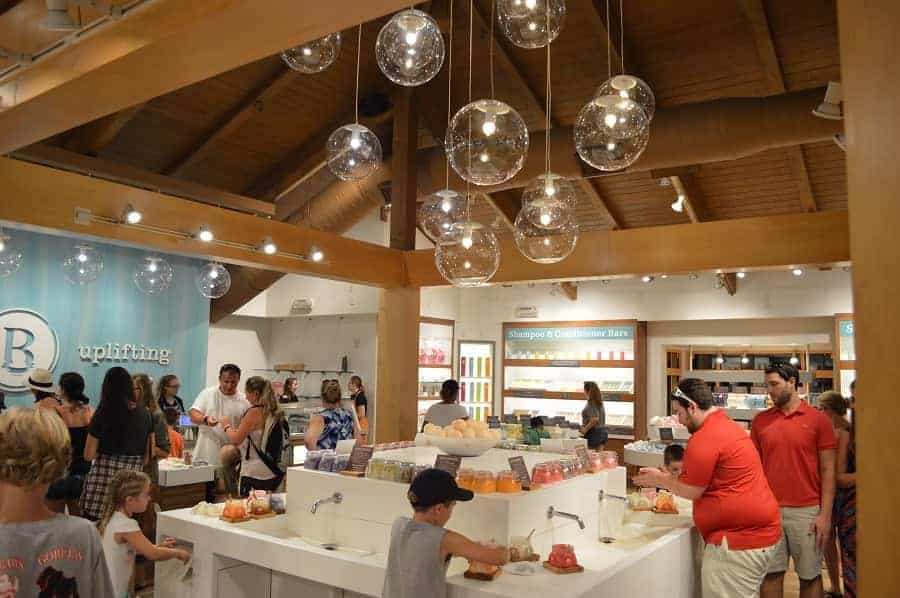 We love finding unique Disney souvenirs; things you can't get anywhere else but Disney.
Disney Soaps, Bathbombs & More at Basin
While Basin in Disney Springs has a ton of generic bath bombs, soaps and body butters, it also has a few items that make great Disney souvenirs. You will find Disney Soaps, Bathbombs & more featuring Mickey Mouse designs.
Disney Bath Soaps
One of our favorite souvenirs are these glycerin soaps that feature Mickey Mouse heads. The soaps are beautiful and come in a number of different scents and designs.
For just under $2 an ounce, they are very affordable.
Disney Bath Bombs
They also have a number of Disney bath bombs that when used, fill your bath with a lovely scent and little Mickeys!
For around $20, you can fill a tube with as many bath bombs that will fit (5-6 depending on size).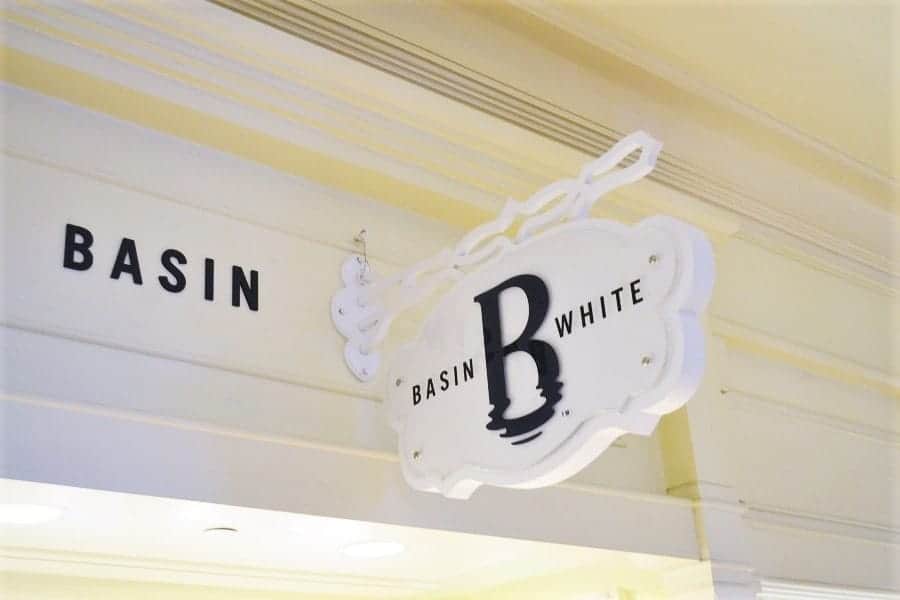 If you are staying at Grand Floridian (or want to make a trip from Epcot/ Magic Kingdom via the monorail), there is a Basin location there as well (but not as vast as an assortment).
Have you been to Basin in Disney Springs or Disney's Grand Floridian Resort?