Disney's Hollywood Studios is home to some of the most popular rides in all of Disney World, and Slinky Dog Dash is no exception. This coaster is perfect for guests who love a good thrill ride. And while this ride will get your heart pumping, it isn't too scary for kids.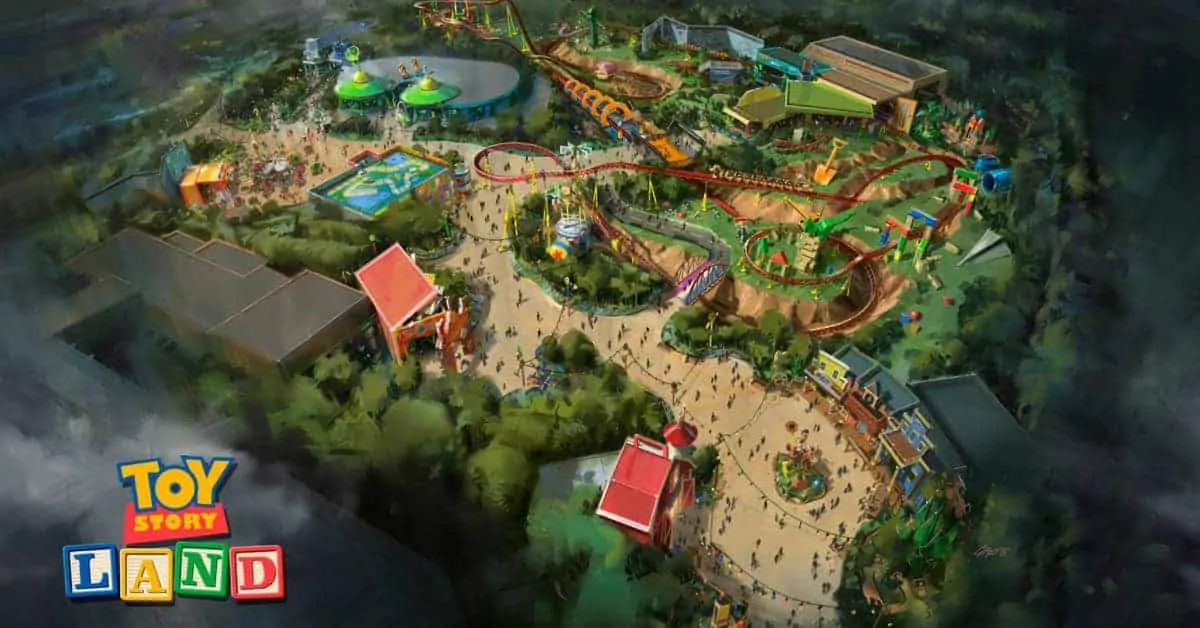 You'll find it located in Toy Story Land, which is full of great rides & attractions. Slinky Dog Dash is the main attraction at this part of the park.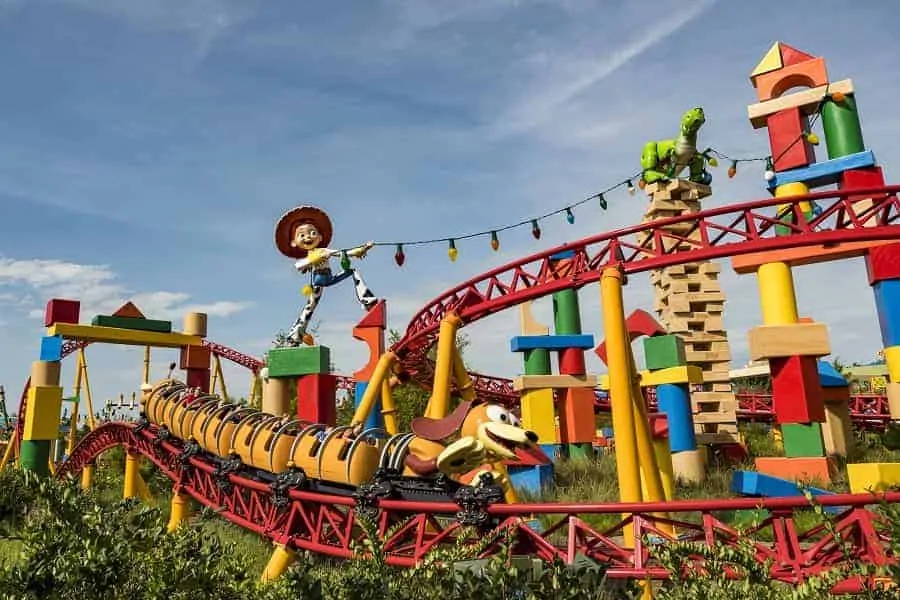 Slinky Dog Dash Roller Coaster
Slinky Dog Dash is a family-friendly roller coaster based on the popular Toy Story character, Slinky Dog.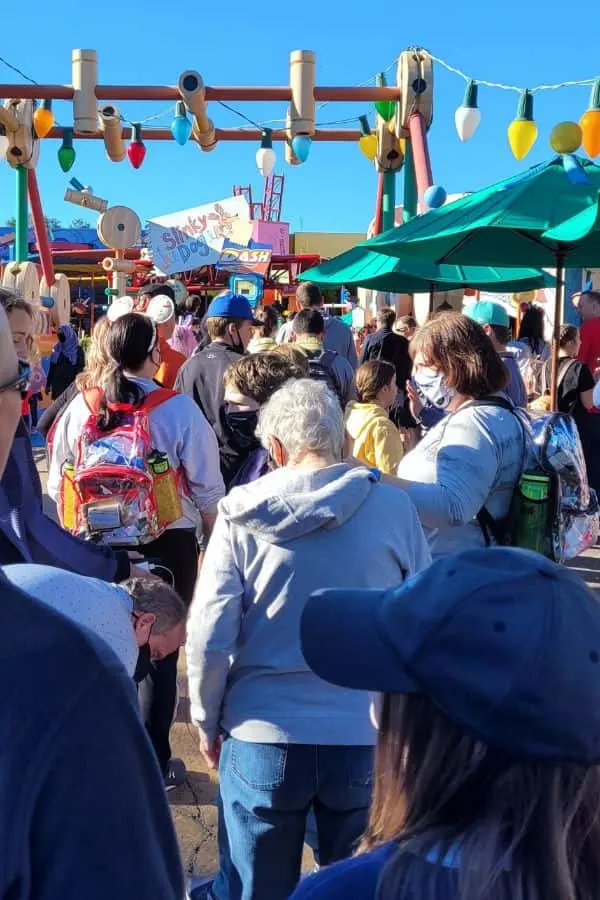 The queque for the ride typically extends far outside the ride itself and there isn't really too much to do or see in the line.
While there are umbrella stations at some parts of the queue, be prepared to be in the sun.
When boarding the ride, you will sit 2×2, with a lap bar, along Slinky Dog's coils.
The ride starts with a slight incline before carreening sideways down a sharp turn. From there you will glide through small hills and curves.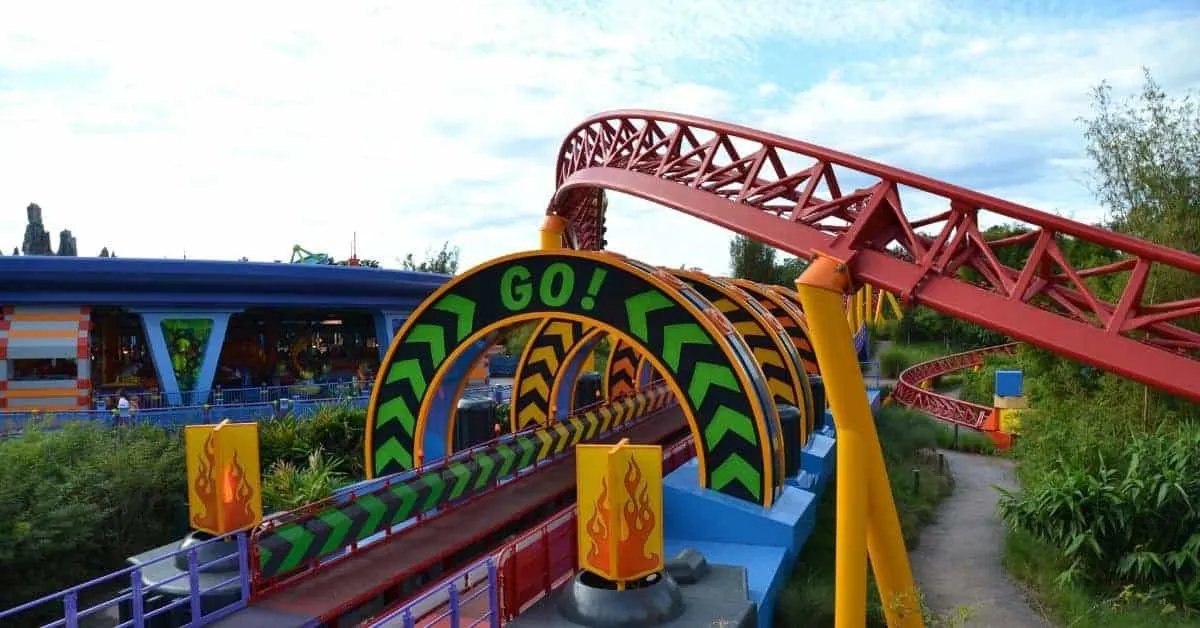 Midway through the ride Slinky stops at a traffic light system, slinks backward and then takes off for the second half of the journey through Andy's backyard!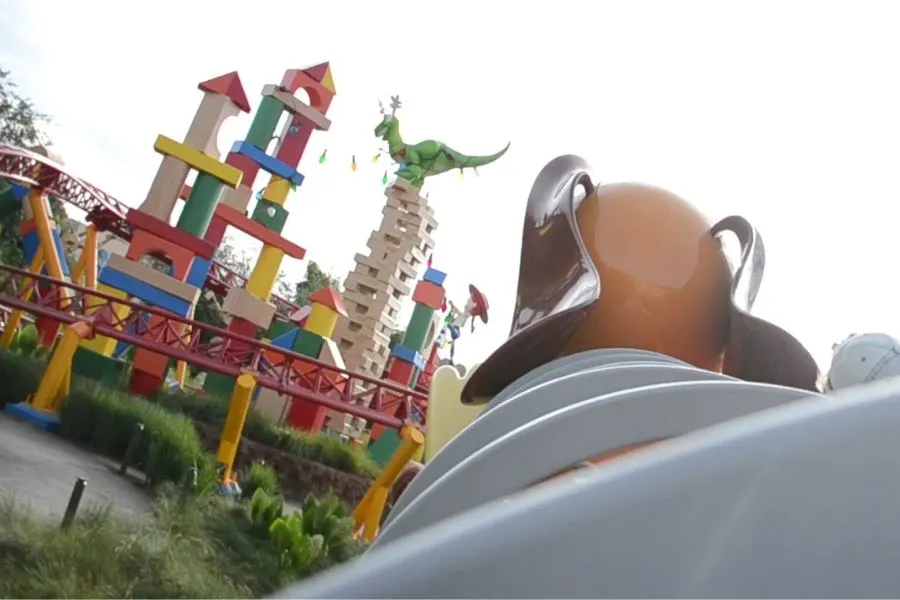 Along the way through Andy's backyard, you will see various toys and even some of your favorite Toy Story characters.
Slinky Dog Dash reaches speeds up to 40 mph and has its good share of drops, twists and turns before arriving back at the start.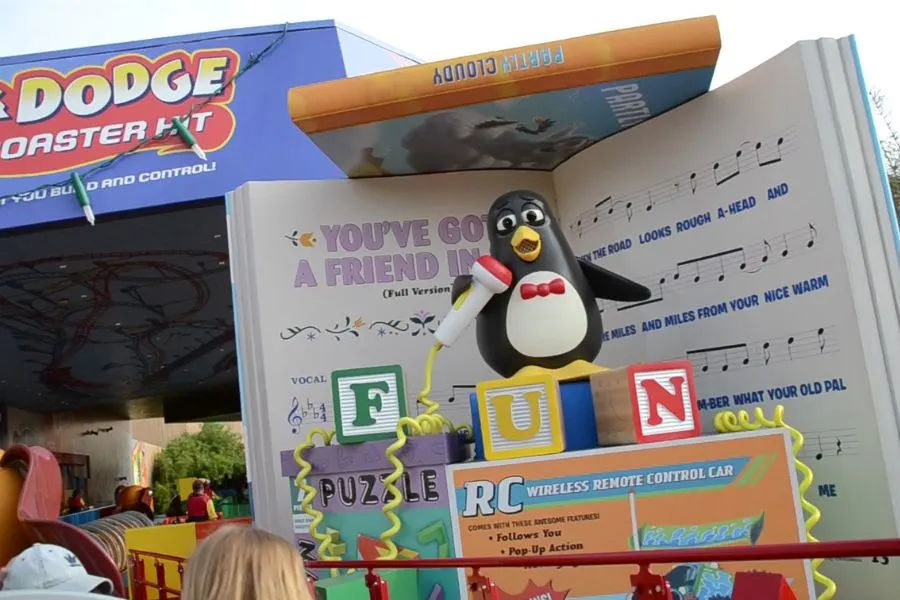 As you move into the unloading area, you will see Wheezy from the Toy Story on stage singing "You've Got a Friend in Me."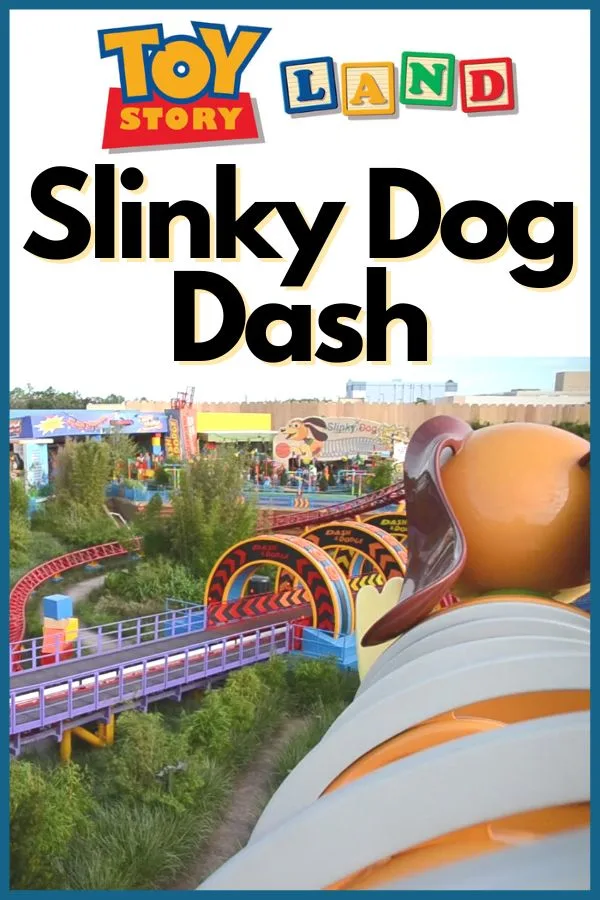 Slinky Dog Ride Facts
Slinky Dog Dash Height Requirement: 38 inches
Rider Switch for Slinky Dog Dash is available.
There is no single rider line.
Slinky Dog Dash does have Lightning Lane Entrance through Disney Genie+ Service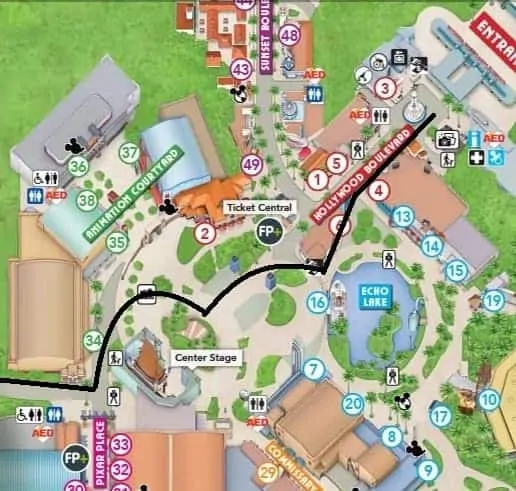 How to Ride Slinky Dog Dash without Genie+
If you don't want to pay for Genie+, the only way to ride Slinky Dog Dash without standing is a 2-3 hour line to follow these steps:
Get to the Hollywood Studios park 1 hour before it opens. They will let you through the actual gates 30 minutes before park opening and you will be able to line up in a holding area.
Go to the left. While most people will head right down the center of Hollywood Boulevard to line up, you should go to the left, like you are going to Echo Lake. The line is shorter and you will have a better chance at getting in the front. This is a holding area. The Cast Members will walk you to where the other line starts and both areas will be released at the same time about 15 minutes prior to the park actually opening.
You will then walk in an orderly fashion in front of Center Stage, down the steps toward Pixar Place, veering off to the right to line up under the umbrellas.
We followed the umbrellas and were able to walk straight on the ride with a wait of only 2 minutes!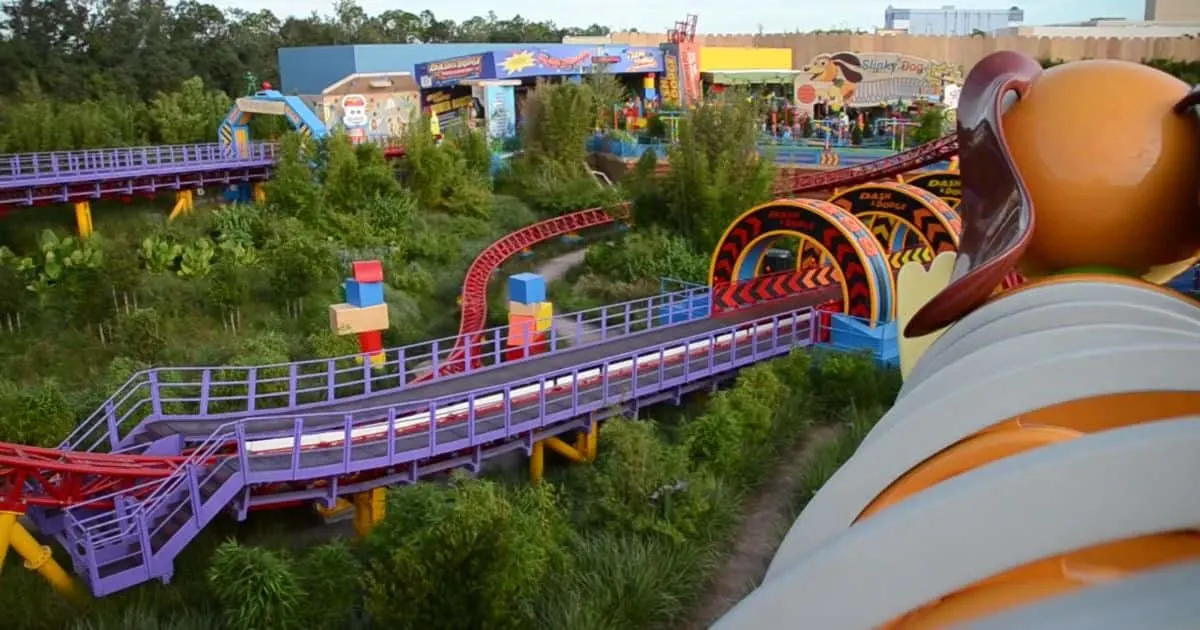 Slinky Dog Dash is one of the best rides at Disney's Hollywood Studios, and it's a must-do for any fan of Toy Story. Be sure to add it to your list!