IIf you are looking for a great place to eat at Toy Story Land, check out Roundup Rodeo BBQ!
Roundup Rodeo BBQ in Toy Story Land
This new restaurant is a place where guests shrink to the size of a toy and feel like they have stepped into a whimsical world filled with Andy's beloved toys.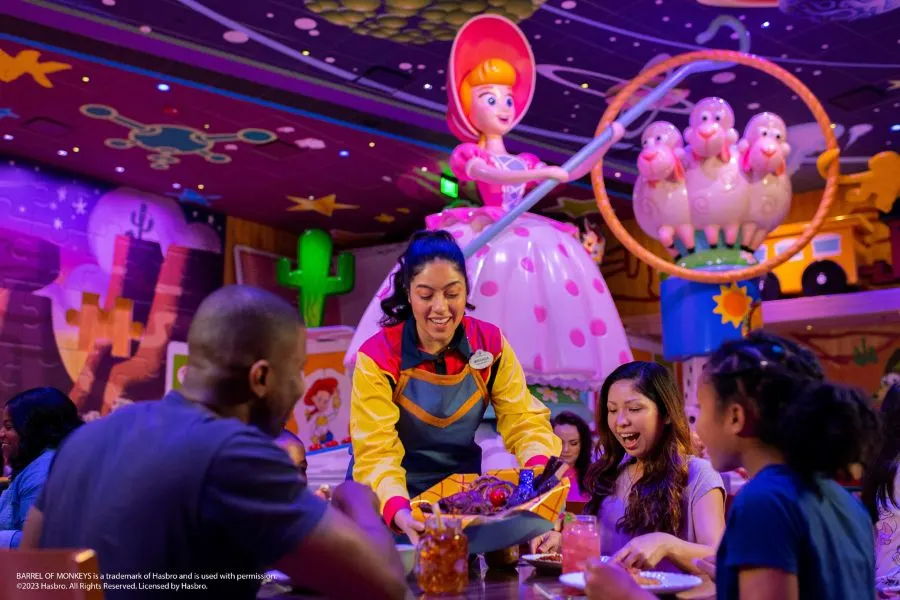 Two dining spaces allow guests to either dine where Jessie and Trixie take the reins or Bo Peep and her sheep dwell.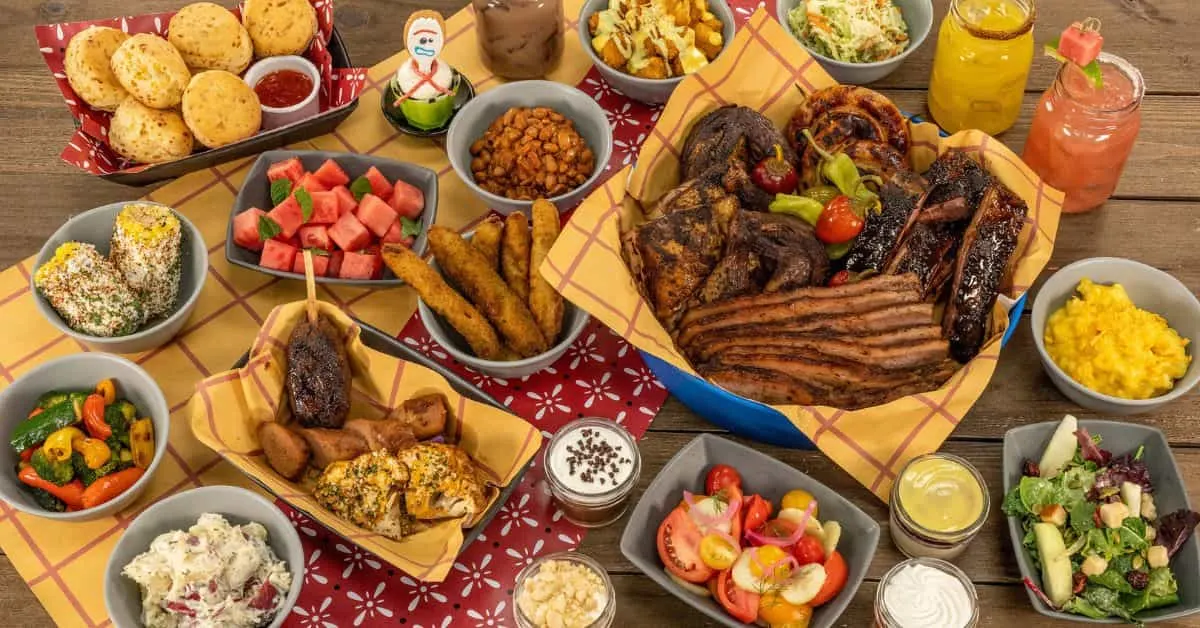 Roundup Rodeo BBQ Menu
No matter if you visit for lunch or dinner, you will get the same family-style BBQ experience.
Meals begin with homemade cheddar biscuits accompanied by sweet pepper jelly.
Choice of salads are available to enjoy before the main course.
The main event consists of house-smoked meats, like pork ribs, brisket, potato salad, baked beans, coleslaw, corn on the cob, fried pickles and more.
Plant-based options are available as well
End your meal with a yummy slice of scratch-made pie!
An assortment of craft cocktails and non-alcoholic beverages pay homage to classic backyard picnic beverages and the flavors of childhood, perfectly complementing every meal.
Make your reservations in advance because this will soon become one of the most popular restaurants in Disney World!