New sales of select Annual Passes are currently paused
Those guests who have the Disney Premier Passport (the pass that gets you into both Disneyland & Disney World) may be starting to panic knowing that this pass is coming to an end on March 31. Since the Disney Passport is being phased out, the ONLY option that Passport holders have is to renew to the Disney World Annual Pass.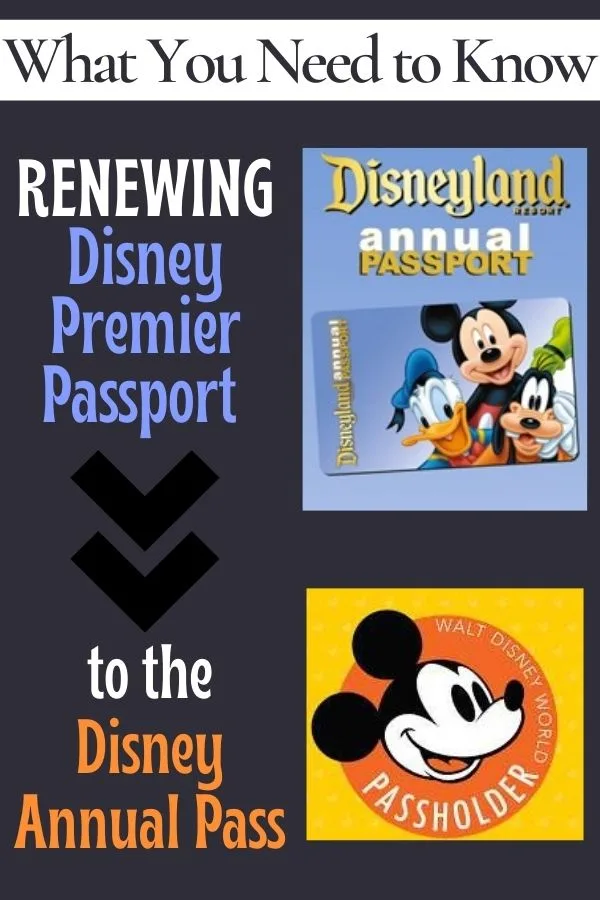 Renewing Disney Premier Passport to Annual Pass
By renewing to the Annual Pass, Premier Passport holders will be able to get the Disney World Annual Pass at a discount.
Since Disney Premier Passport holders only have a few weeks to make their decision, we thought we would go over all the details of the Annual Pass.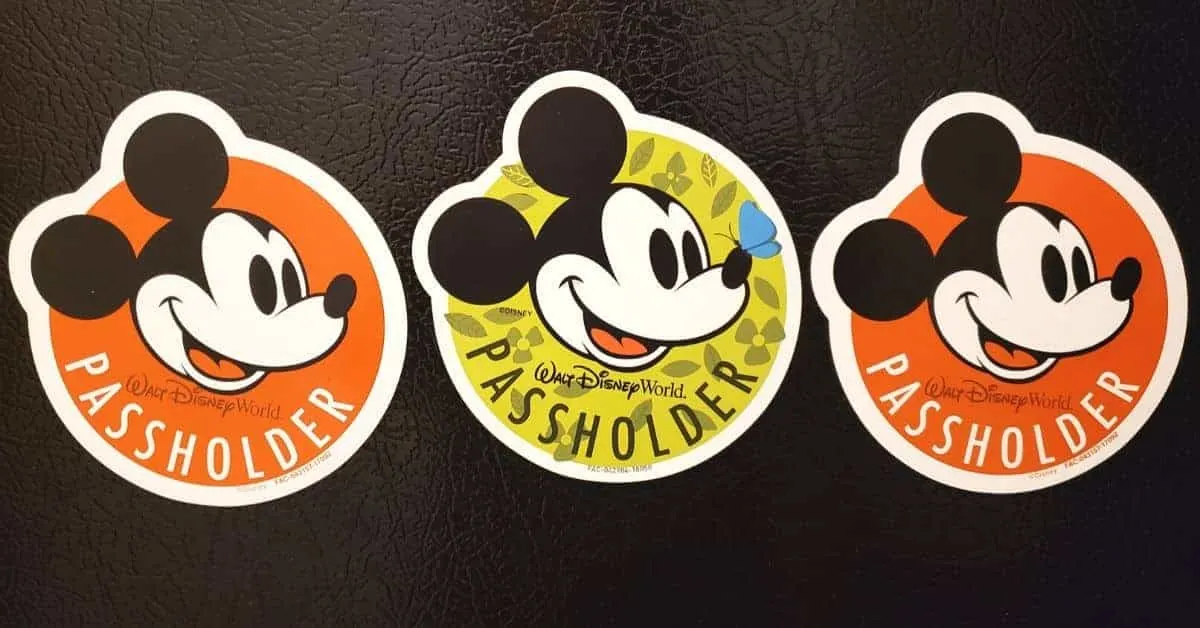 Disney Annual Pass Details
Disney Platinum Plus Pass $1,295 (before discount)
Free Entry to all four Disney theme parks and both Disney water parks.
Free Green Fees at Disney's Oak Trail Golf Course
Free Entrance to ESPN Wide World of Sports Complex (event days only)
Free Photopass downloads
20% discount on many Disney restaurants and store merchandise
Free standard theme park parking
Disney Platinum Pass $1,195 (before discount)
What You Also Get with any Disney World Annual Pass
$2 off Adult Admission to select AMC movies at Disney Springs
Up to 15% off Tours like Keys to the Kingdom Tour.
Up to 20% off various stores in Disney Springs ($30 off $125 Purchase for Vera Bradley store)
15% off Miniature Golf
20% off Banshees and the Avatar Maker Program in Windtraders of Animal Kingdom.
Save $30 on Disney After Hours & Disney Villains After Hours
Save $5 on Tickets to Disney H2O Glow Nights
10% off Pirates and Pals Fireworks Voyage
At the end of the day, you are going to have decide whether or not you are going to be able to travel to Florida enough to justify the cost of a Disney World Annual Pass.
If you decide that you do want to renew, you must make the call to V.I.PASSHOLDER Support at (407) 939-7277 before the end of April.
So, will you be renewing to the Disney World Annual Pass?