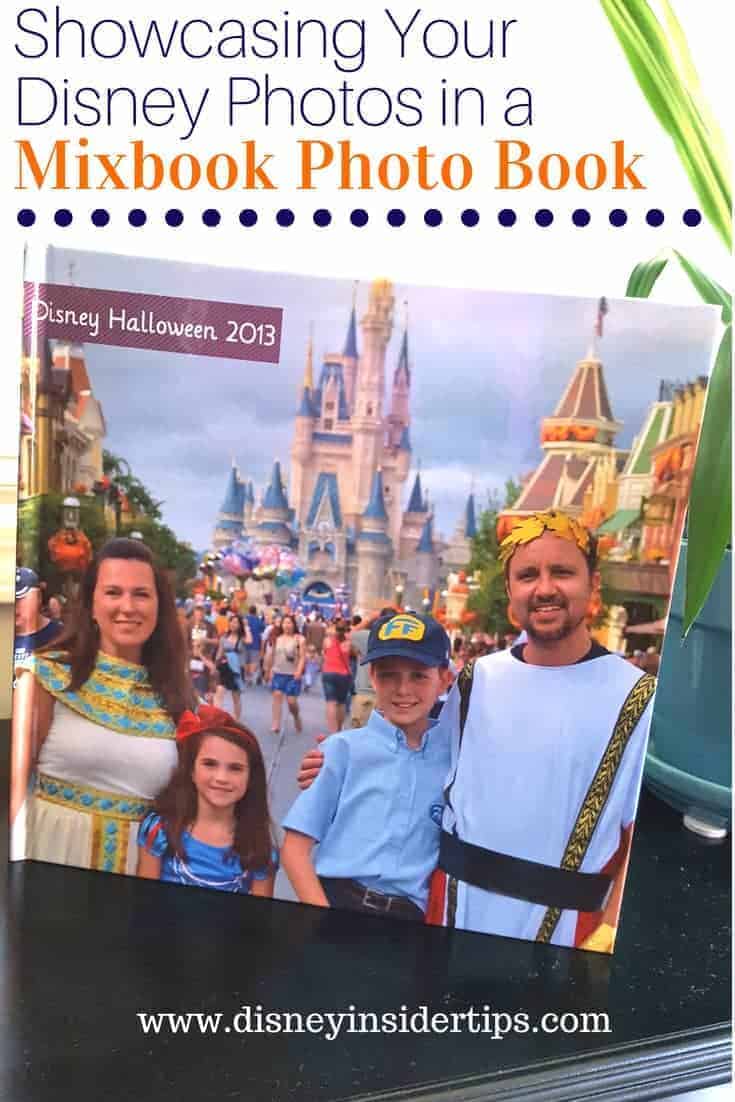 (Note: The links in this post are affiliate links, and we will be compensated when you make a purchase by clicking through our links. Read our disclosure policy.)
Are you tired of having all your vacation photos sitting on your phone or computer where no one sees them? One of the things most people put off doing is creating a Disney album from their vacation. Mixbook makes it super easy to create a Disney album online.
It is the easiest way to turn those Disney vacation photos into a coffee table worthy album.
How to Put together a Disney Album with Mixbook
The process for creating a Disney album is super simple.
You can upload photos to Mixbook from your computer, Facebook, Instagram, Phone, Dropbox and more.
Choose your book style, size and format.
Either hand place your images on the page or have Mixbook randomly place your photos for you!
When I created my first Mixbook Album, I had an idea already what I wanted.
We had gone to Mickey's Not So Scary Halloween party before our Disney Halloween cruise.
I wanted the Disney photo album I was going to make to focus on that trip.
After choosing the size & cover style, and downloading my photos, I sat down for about 2 hours to work on putting the Disney album together.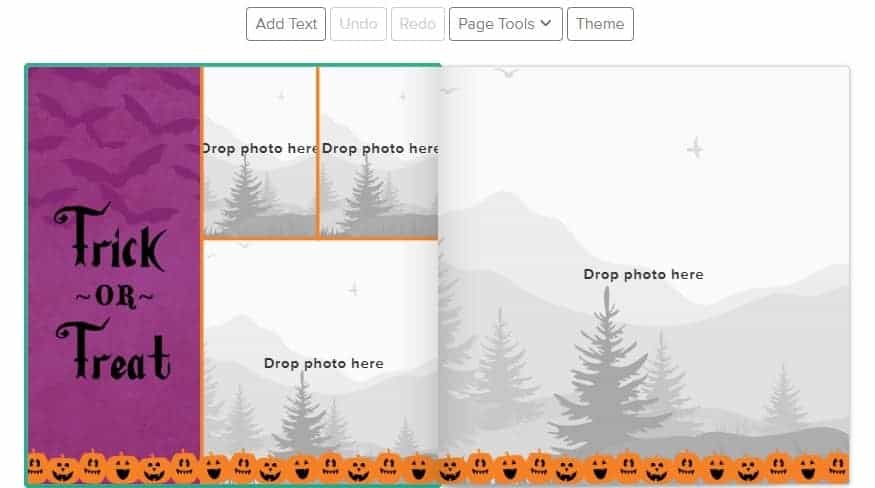 Mixbook has a catalog of pre-made page layouts, background and images that focus on many different themes (like summer, school, holidays, etc).
Because my theme was Halloween, it was quite easy to find a theme that would work perfectly.
The album can be put together quite easily, mostly with drag & drop functionality.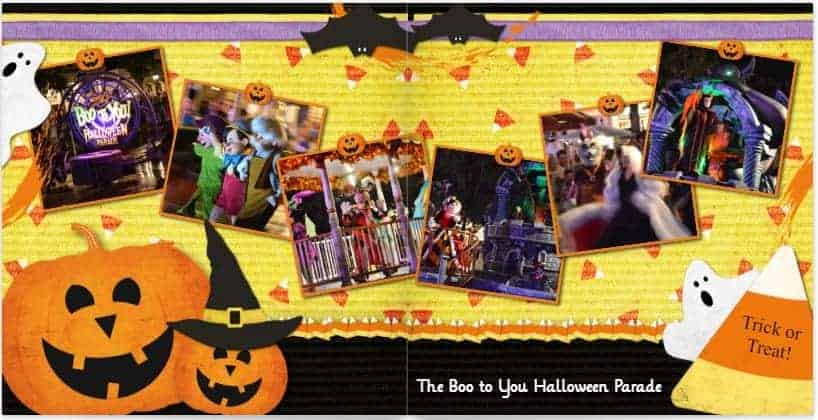 Mixbook allows you to see your page layout in sets, individually, and in bulk.
You can even more pages around!
The process of putting a quality, eye-catching album couldn't be any easier!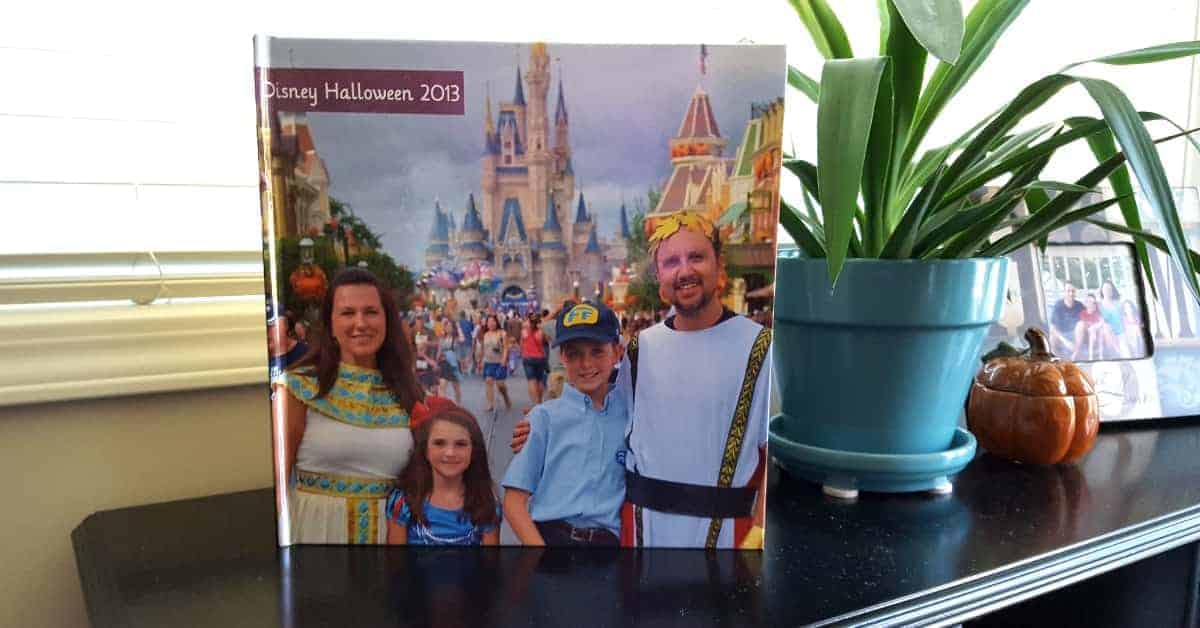 After I published my first Disney album, it arrived quickly. I was very pleased with the quality of both the exterior and interior of the photo book.
My Mixbook photo book is able to stand up, so that I can showcase it in a prominent spot in my home for everyone to see!
The interior pages are heavy and the pictures are crisp.
Colors are vibrant.
I am thrilled with how this photo book turned out and will be putting together more books in the future!
The only thing that I will do differently when I create my next book is to upgrade to the lay flat pages so that my photos that lay on the crease are more viewable.
Are you ready to create a Disney album?