One of the most popular characters to meet & greet at Disney World is Pocahontas. For years, she was unavailable, but now they have brought her back. If you are looking for Pochontas at Disney World, you will have to visit Animal Kingdom.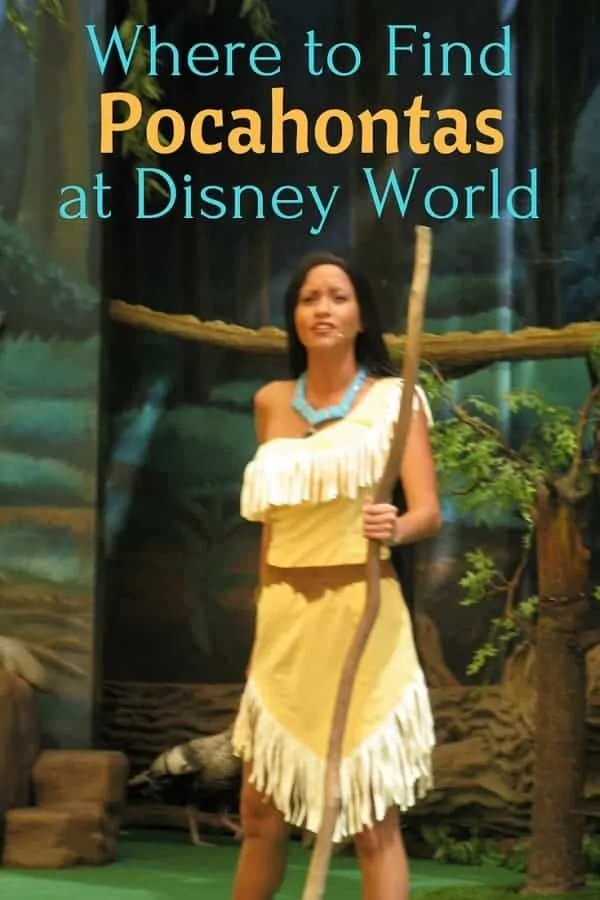 Pocahontas at Disney World
Pocahontas can be found inside Animal Kingdom at Discovery Island (just beyond the river bend…. or before the bridge that takes you to Dinoland).
The queue is a shaded walkway that takes you to a covered area where you will be greeted by Pocahontas. This is the only place you will be able to meet Pocahontas at Disney World.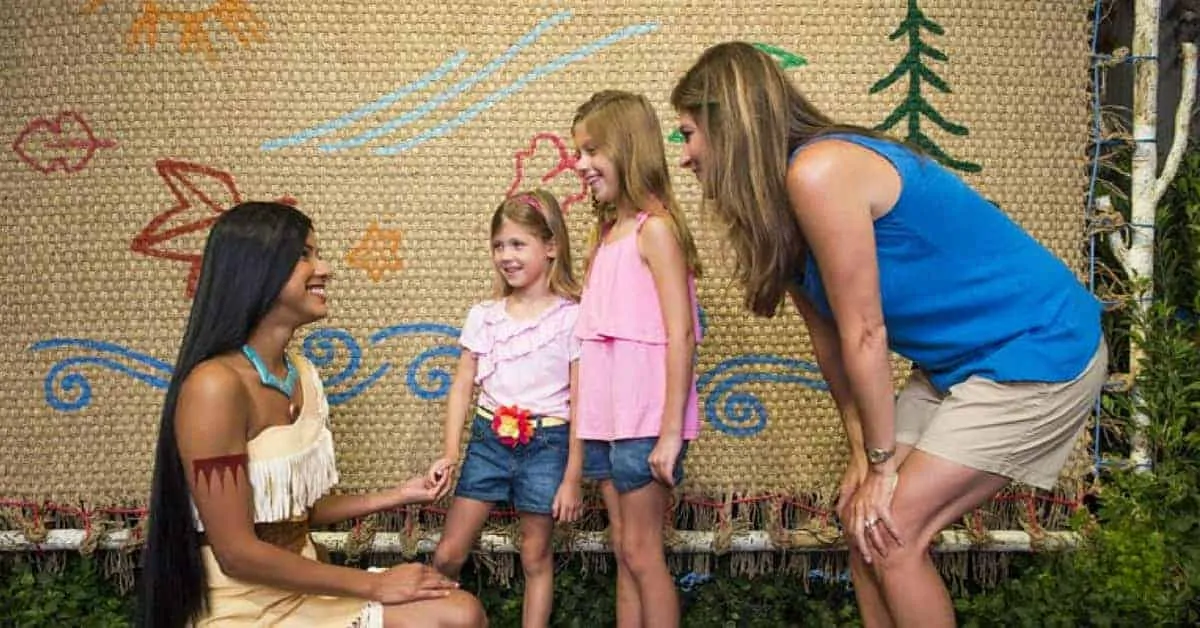 The meet & greet location has a great backdrop featuring a woven tapestry in a wooded setting. There will be a Disney photographer there to take your picture if you prefer to use the PhotoPass option.
Pocahontas does sign autographs so be sure to bring your Disney Autograph book!
When you meet Pocahontas at Disney World, consider some of the following:
Say "Wingapo!" as this is the traditional greeting of her people
Ask about Meeko, her animal friend from the animated movie
Pocahontas also appears at Fantasmic in Hollywood Studios, but there are no other meet & greets with her at the park and she does not make any parade appearances.
Other popular characters who can't be found anywhere else but Animal Kingdom are Tarzan, Rafiki from "The Lion King," Dug and Russell from Disney Pixar's "Up" and Baloo and Louie from "The Jungle Book."