Have you been looking forward to seeing Toy Story 4? Ever since Andy left the toys with Bonnie, I'm sure we've all been wondering how things would be for Woody, Buzz Lightyear and the other toys.


In Toy Story 4, we find that the toys go on a road trip with Bonnie. I won't spoil the rest for you, but I can tell you that there is a new toy in the movie, Forky, a spork that was turned into a toy.
If you are heading to Hollywood Studios, you will get to see Toy Story Land where you will actually feel like you are a toy in Andy's backyard!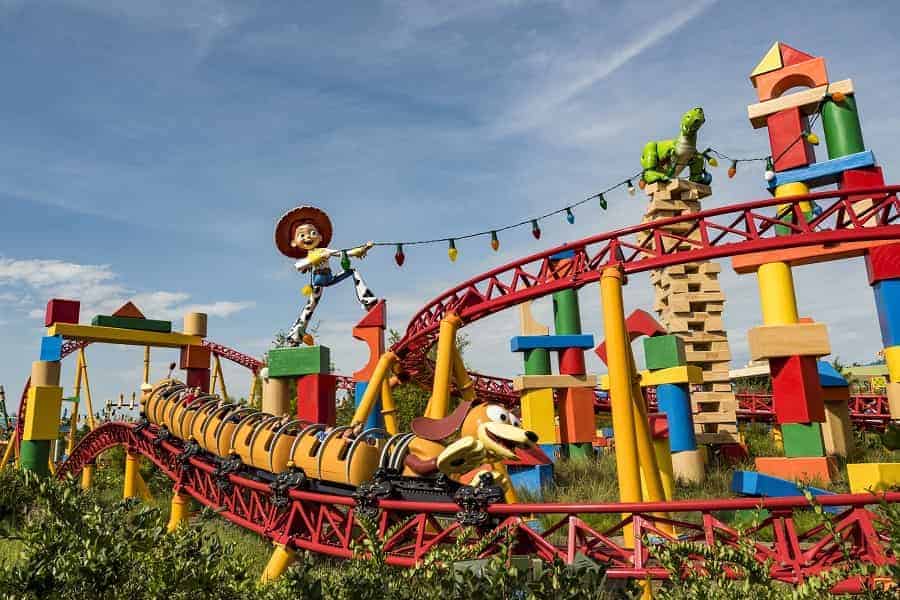 There are three rides in this part of the park and lot's of great Toy Story merchandise.
Lucky for you, you don't have to visit the park to find the new Toy Story 4 items. ShopDisney has them online!
We're talking action figures, plushes, t-shirts, and gear featuring Woody, Buzz Lightyear, and friends! There are even items featuring the newest character, Forky!
Wondering what is going to be hot this year when it comes to Toy Story 4 gear? We have scoured Shop Disney and found what we believe to be the best Toy Story 4 items on the (pizza) planet.
Our Favorite Toy Story 4 Items
If you are planning on a trip to the Disney parks this year, you might want to go ahead and get your Toy Story shirts to wear. ShopDisney has a great selection of Toy Story apparel for your entire family.
Favorite Toy Story Apparel
At ShopDisney you will find Toy Story apparel for the entire family! These are some of our favorites.

Kids love stuffed animals and ShopDisney has the biggest collection of Toy Story 4 Plush on the market. These are some of the Toy Story 4 toys you can buy online.
Most Popular Toy Story 4 Plushes & Toys
When it comes to Toy Story 4 Merchandise, Shop Disney has the BEST selection. These are some of our favorites.

I know kids just got out of school, BUT now is the time to buy Toy Story 4 back to school items like backpacks and lunch boxes. You will get the best deal and selection of Toy Story 4 merchandise!
Toy Story 4 Back to School Gear
With so many new Toy Story 4 items to choose from, I have no doubt that you are going to find something to put in your shopping cart!
Did you take a look at all the new Toy Story 4 items at ShopDisney.com? What are your favorites?