One of the best ways to start your day at Magic Kingdom is with the "Let the Magic Begin" welcome show! This is when you can enter the park early and see a show featuring your favorite characters on the Cinderella Castle stage.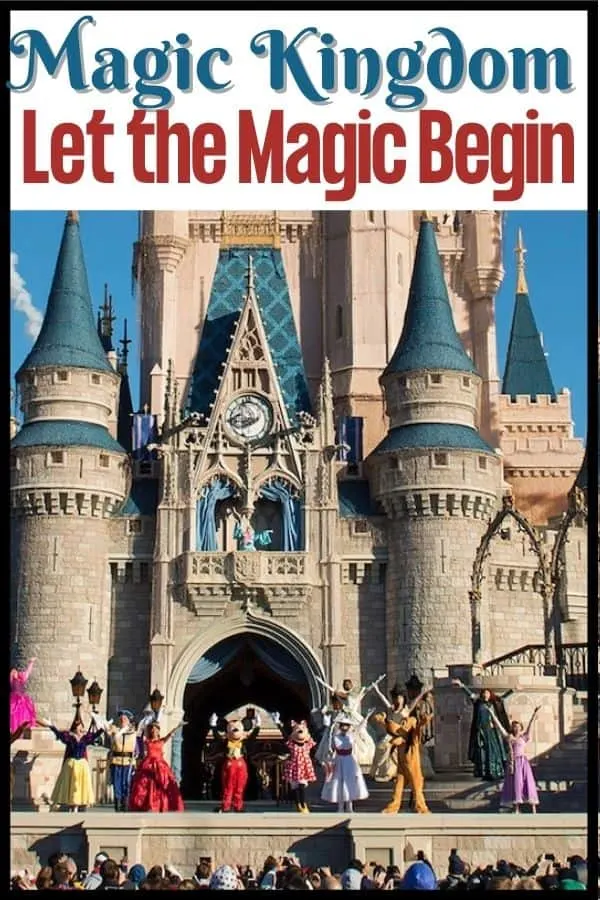 "Let the Magic Begin" Welcome Show at Cinderella Castle
The Magic Kingdom Welcome Show at Cinderella Castle is a short (5 min) show that features Disney characters like Mickey Mouse, Minnie Mouse, Pluto, Chip & Dale, along with Disney Princesses like Belle, Merida, Jasmine, and more.
It is a great way to start your day at Magic Kingdom because it is when the ropes drop to allow you to access different areas of the park.
The park gates actually open 30 minutes prior the different lands opening up. This means that you can walk down Main Street USA and stand infront of Cinderella Castle, but cannot access anything else.
It is one of the BEST ways to get the perfect unobstructed pictures right in front of Cinderella Castle which some cherish.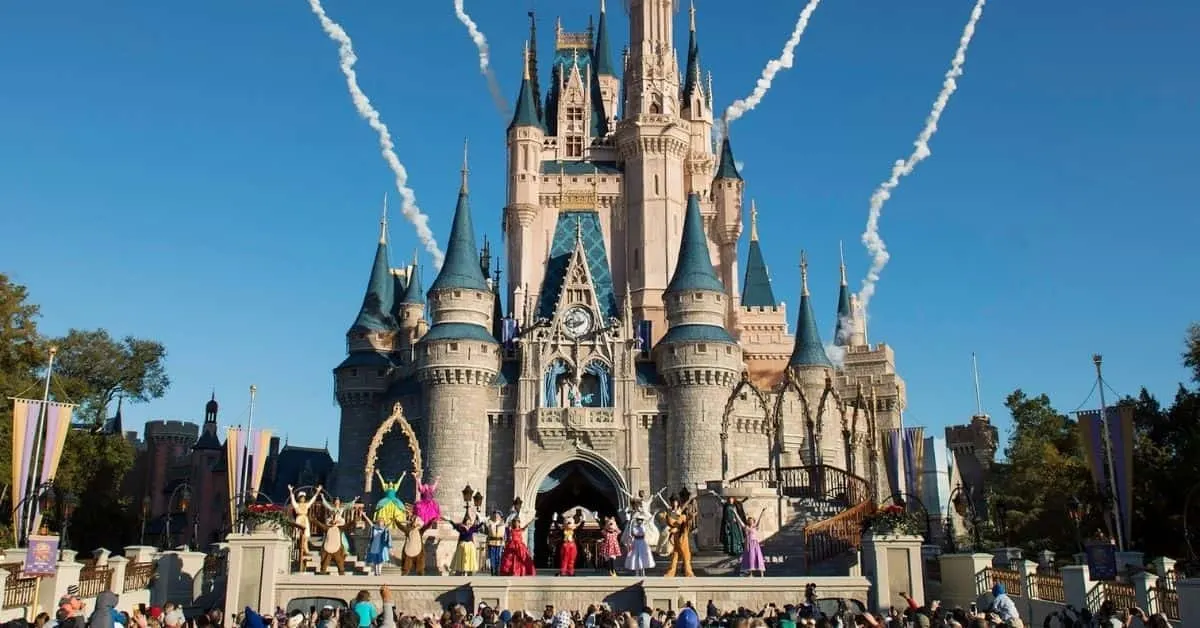 The actual "Let the Magic Begin Show" starts promptly at 7:55am with the rope drop at 8am.
I love the Welcome Show because it allows you to get pretty close to Fantasyland before the official park opening!
As soon as the show concludes and short fireworks go off, the ropes drop and you can head straight to whatever part of the park you wish to visit.
For me, it is always Fantasyland where I walk straight for the queue at Seven Dwarf's Mine Train! This is one of the most poplular rides in Magic Kingdom and is always the ride I suggest you go to first!