When visiting the Magic Kingdom, one thing that often gets overlooked is the Cinderella Fountain. Located next to Cinderella's Castle, this fountain is the only place where you will find a statue of the most famous princess in the kingdom!
On this fountain, Cinderella is seated, wearing her work dress. In one hand she holds a little bird and in the other one, she reaches for Jaq and Gus, her little mice friends.
While the fountain is quite lovely, what you might not realize is that it contains a hidden design feature.
Cinderella Fountain is a Magic Kingdom Hidden Gem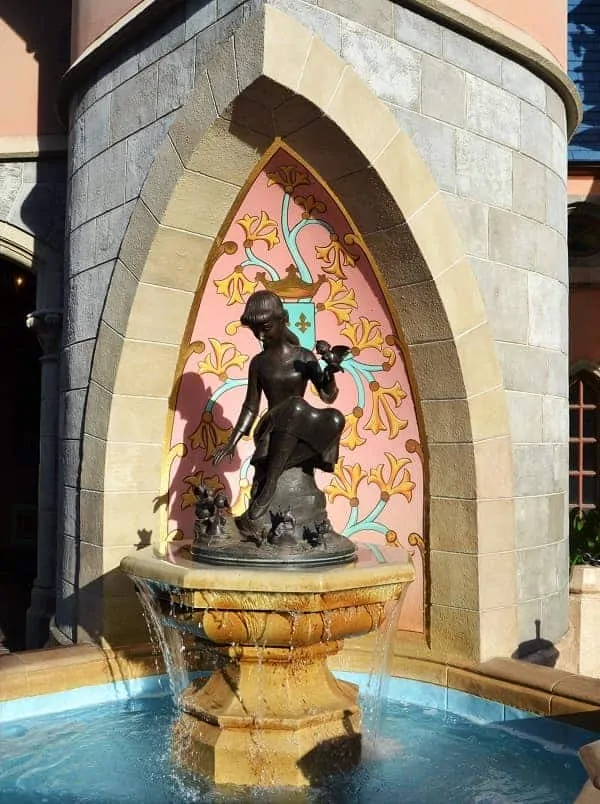 In the background behind the statue of Cinderella, you will see a crown, shield, and vine of flowers.
While this background may seem unassuming to those who just pass by, Disney Imagineers have placed a "Hidden Gem."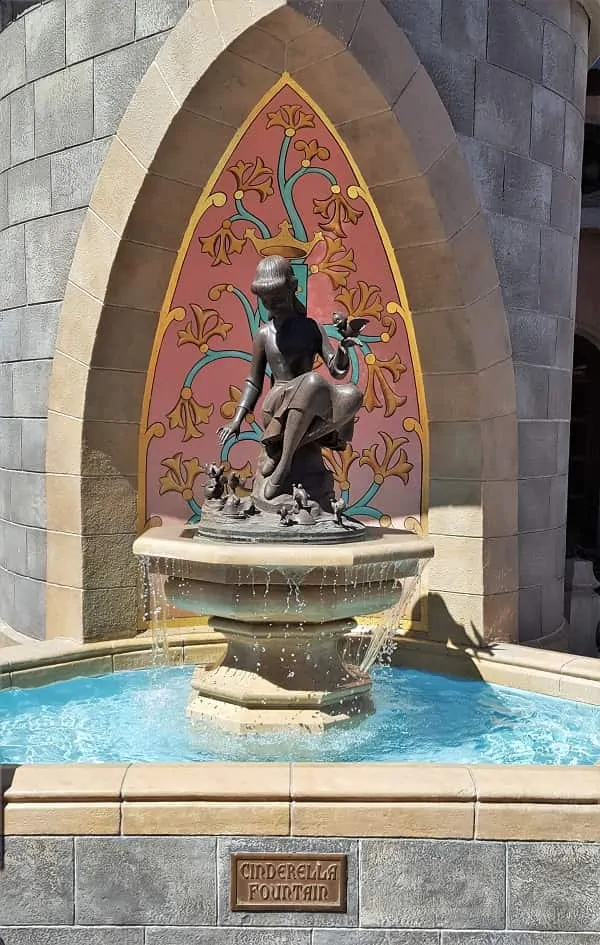 What makes this fountain a Hidden Gem is that if you stand just right, you will notice that she will appear to be wearing a crown.
This is a feature designed with a purpose. It foretells the fact that one day this peasant will be a princess!
Have you had a chance to see the Cinderella Fountain or any of the other Magic Kingdom Secrets?