(Note: The links in this post are affiliate links, and we will be compensated when you make a purchase by clicking through our links. Read our disclosure policy.)
How many times have you ridden Kali River Rapids in Animal Kingdom and been soaked to the bone? I'm sure it is more times than you think. Part of it has to do with the ride itself, but you may be surprised to learn that it can also be from park guests.
How so? Well, there happens to be a hidden gem in Animal Kingdom that allows guests to spray unexpected passengers on Kali River Rapids.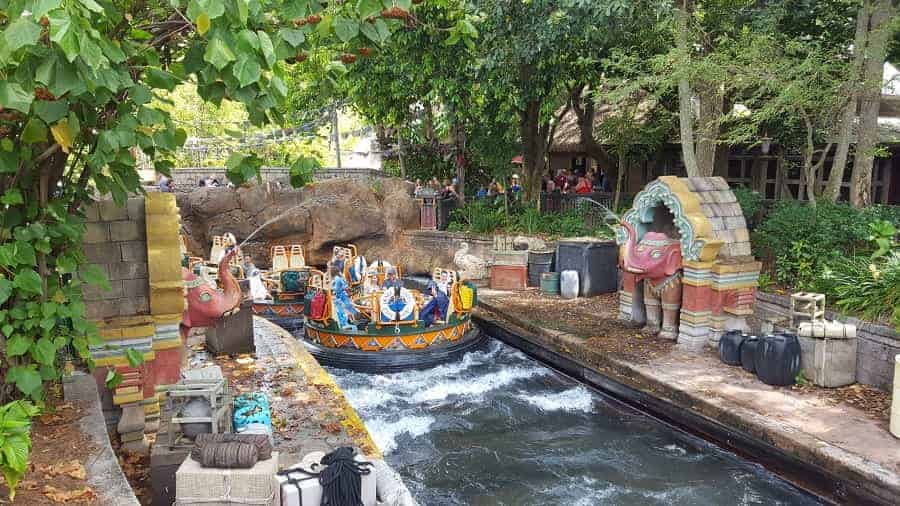 See those red elephants? Well, it houses a hidden sprayer that can be controlled by someone atop the bridge. You probably have seen the elephant spray water, but I bet you didn't know how it was controlled.
There is no huge sign that tells guests that this hidden gem in Animal Kingdom exists.
Instead, it is one of those things you will only notice if you are looking over the bridge at the ride itself.
Then you will see the small sign and somewhat rustic looking box that holds the button. Have fun!
Have you noticed this hidden gem in Animal Kingdom or other hidden gems at the Disney parks?