If you are planning a Disney vacation at Animal Kingdom Lodge Resort, you might be wondering about restaurant choice. You will be glad to know that there are some really great Animal Kingdom Lodge restaurants to choose from.
In fact, some of these restaurants at Animal Kingdom Lodge Resort are award-winning!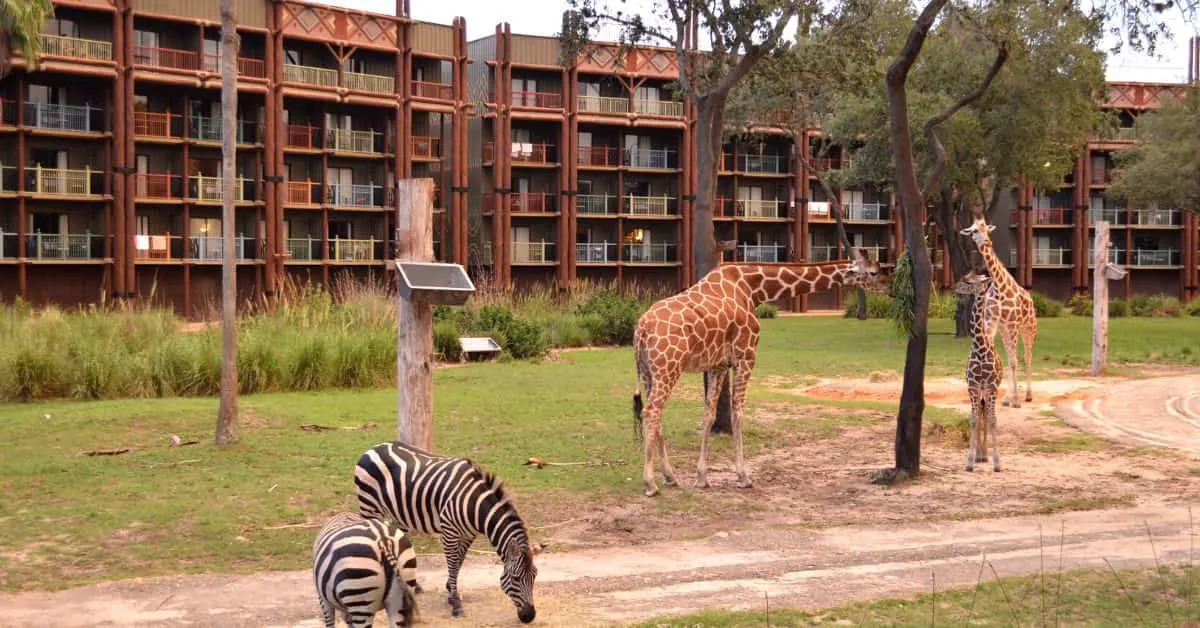 Guide to Animal Kingdom Lodge Restaurants
If you do want to check out any of the table service restaurants at Animal Kingdom Lodge, be sure to make a reservation in advance as they do tend to book up quickly.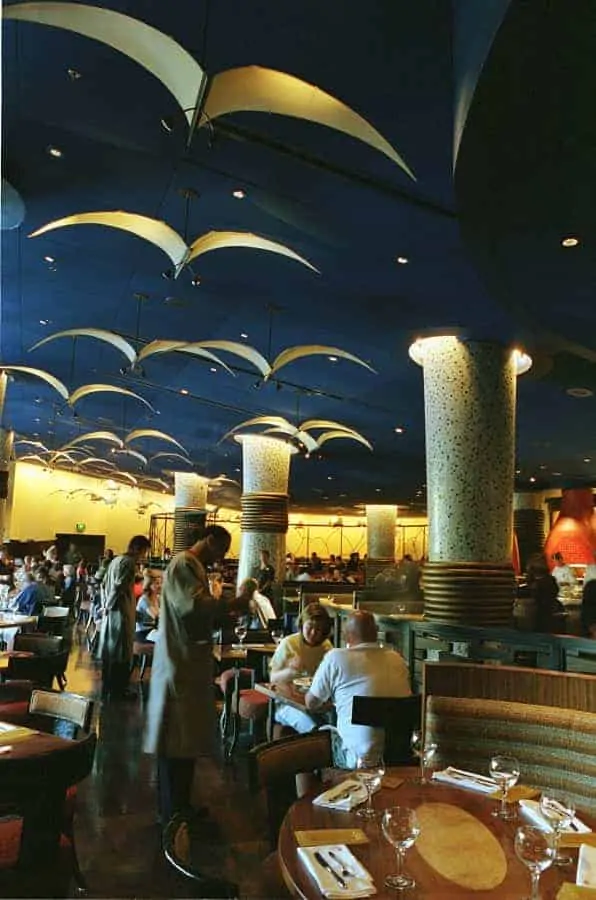 Jiko – The Cooking Place
One of the award-winning restaurants at Disney's Animal Kingdom Lodge is Jiko-The Cooking Place. This table service restaurant features African, Indian and Mediterranean cuisine.
This is a popular restaurant in Disney World so you will want to make sure that you make reservations as soon as you book your resort stay.
Popular Dishes at Jiko
Chilean Sea Bass with asparagus puree
Oven-baked garlic Chicken Tagine with grapefruit, olives and herbs
Whole roasted papaya stuffed with spicy minced beef.
Jiko also has an extensive wine list that offers wines from South Africa!
If you love good wine, you will want to sign up for a wine tasting at Jiko.
Jiko is considered a signature dining experience so make sure that you bring an appropriate outfit to wear. You don't have to wear a suit & tie, but it is the place for khakis and a polo.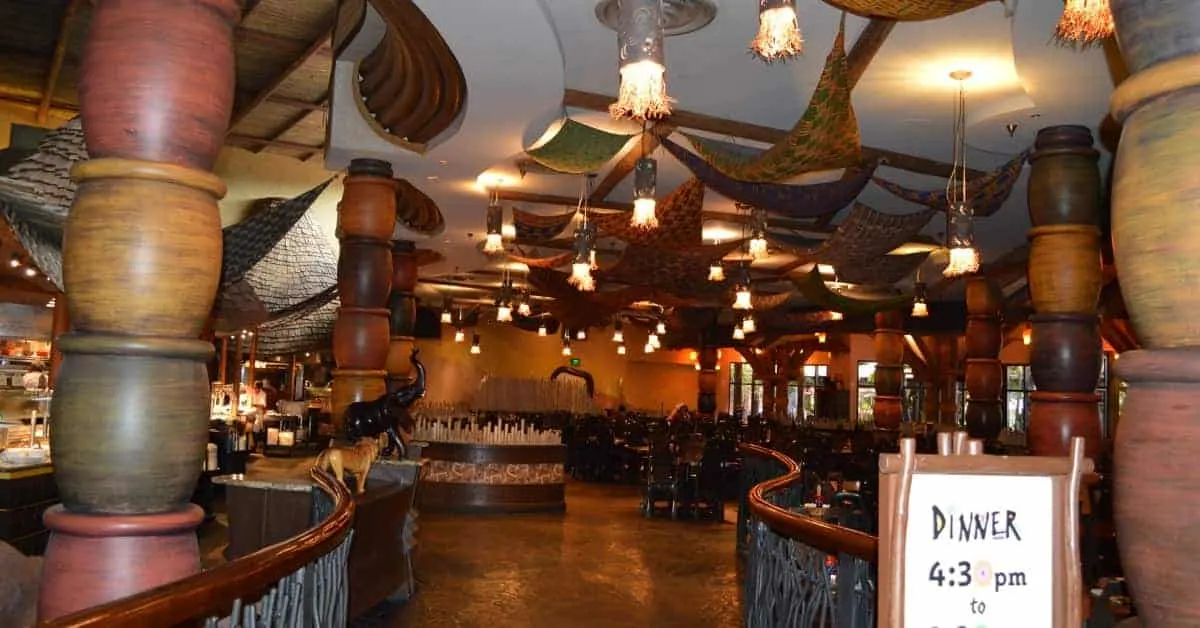 Boma, Flavors of Africa
Boma happens to be one of my favorite buffets in Disney World! It is an Award-winning, African-themed restaurant that features cuisine from over 50 African countries!
The Boma breakfast buffet is pretty standard for Disney buffets, but the dinner at Boma, Flavors of Africa offers prime rib and other wonderful entrees.
Main Entrees on the dinner buffet include:
Slow Roasted Prime Rib
Whole Roasted Salmon
Pork Shoulder
Whole Durban-style Roasted Chicken
Side Entrees on the dinner buffet include:
Couscous
Spiced Sweet Potatoes
Coconut Rice
Plantain Crisps
You will find wonderful fresh breads like African-inspired golden-brown naan, chapatis and a blue cornbread.
When it comes to dessert, this buffet doesn't disappoint and you will have a hard time not trying everything!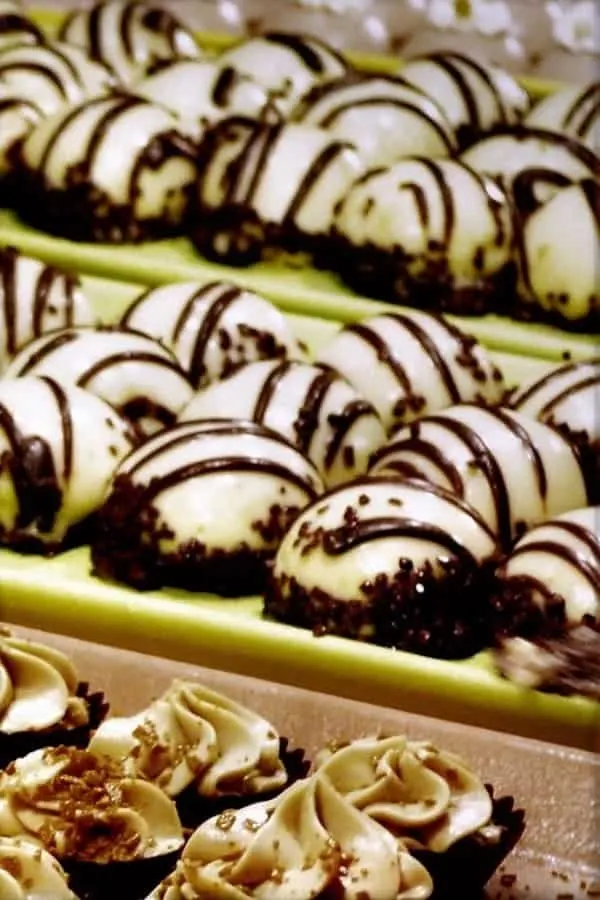 The top dessert at Animal Kingdom restaurants is the Zebra Domes. These not only look amazing, they taste even better!
For those who don't already know, a Zebra Dome has a white thin layer of white chocolate ganache coating with milk chocolate stripes (like a zebra). Inside, is a white cake with an Amarula liquor mousse filling.
This is also one of the more popular Animal Kingdom Lodge restaurants so make sure that you make reservations in advance.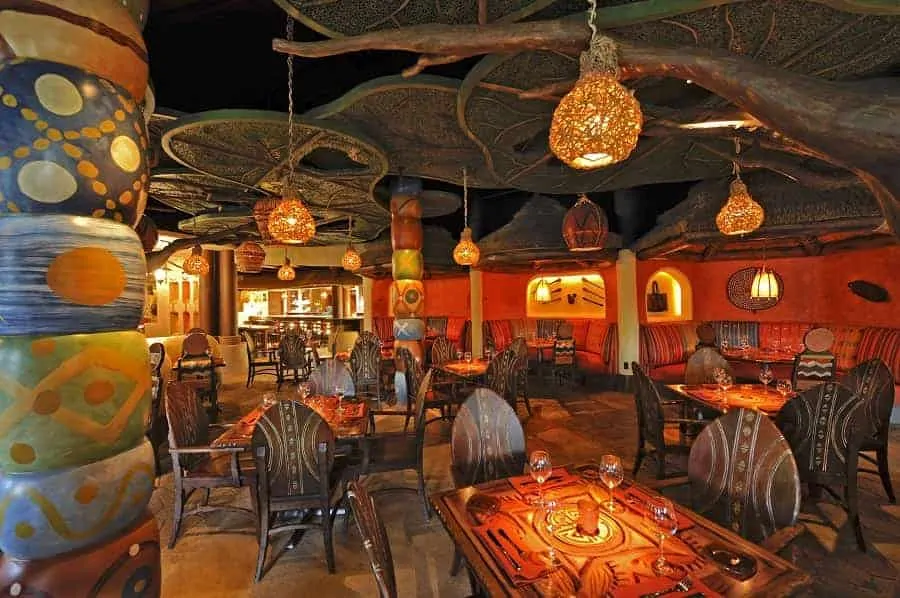 Sanaa Restaurant
One of Disney World's most sought-after table service restaurants is in the Kindani Village section of Animal Kingdom Lodge Resort.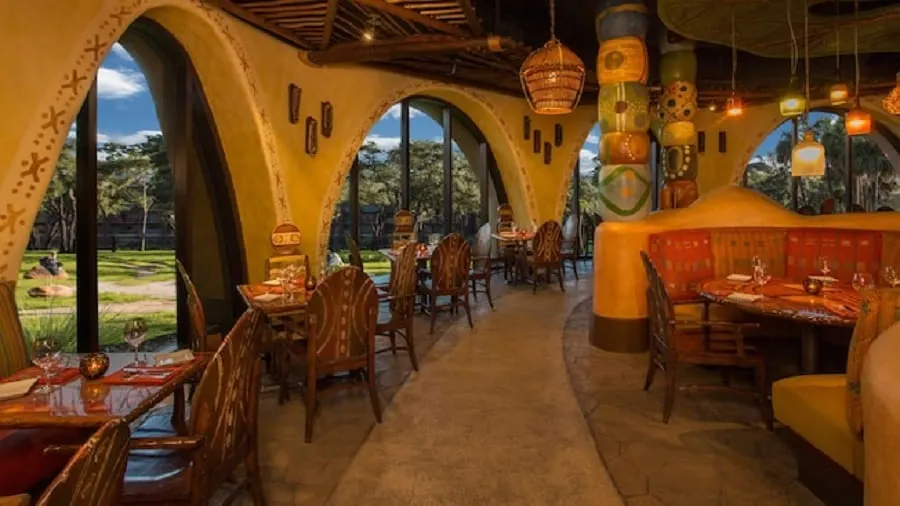 Sanaa is an East-African restaurant serving authentic African dishes with an Indian flair and sits right along the nature reserve so you can watch the animals as you have your meal.
You can dine at Sanaa for breakfast, lunch, or dinner, but often dinner is the hardest to get a Disney Dining reservation.
Begin your meal with an Indian-style bread service. You will get a choice of Five Breads (Traditional Naan, Garlic-Ginger Naan, Spiced Naan, Onion Kulcha, or Paneer Paratha) and with these nine accompaniments:
Cucumber Raita
Roasted Red Pepper Hummus
Mango Chutney
Tomato-Date Jam
Tamarind Chutney
Coriander Chutney
Garlic Pickle
Red Chile Sambal
Spicy Jalapeño-Lime Pickle
Popular Dishes at Sanaa include
Braai Lamb with Apricots, Pap, Spinach, Cashews, and Goat Cheese
Butter Chicken with Aloo Masala and scented Basmati Rice
Roast Piri Piri Half Chicken with Sweet Yam and Roasted Vegetable Hash
The Mara
If you are looking for a quick dining option, there is only one, and it is located at Jambo House
The Mara serves breakfast, lunch, and dinner with everything from fresh soups and burgers to flatbread. While much of the menu serves American food, there are some selections that take on an African-inspired flair.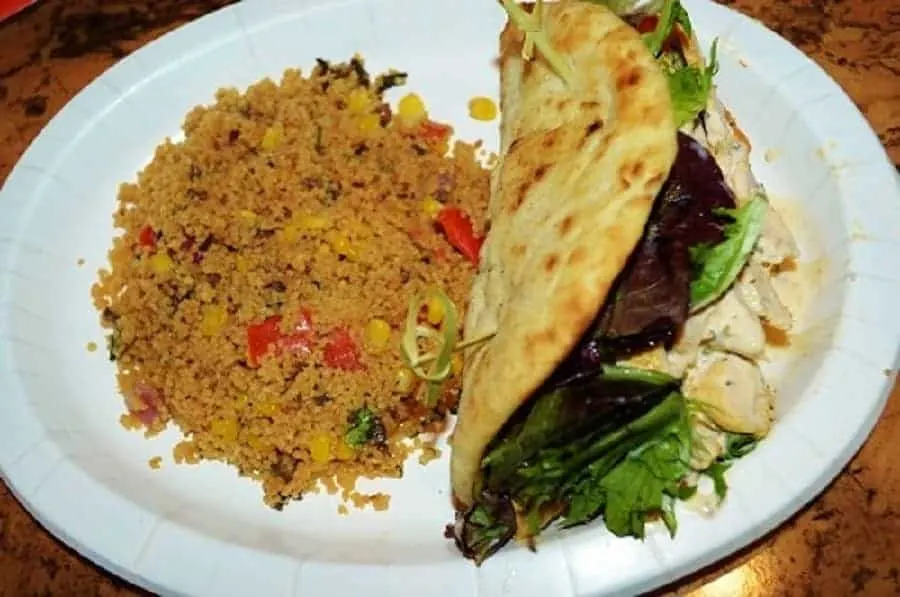 What to try at the Mara for lunch or dinner:
Slow-roasted Barbeque Ribs
Braai Chicken Flatbread
Tamarind Barbecue Pork Sandwich
They also have a small grab-and-go selection of desserts that include the Zebra Dome mentioned earlier!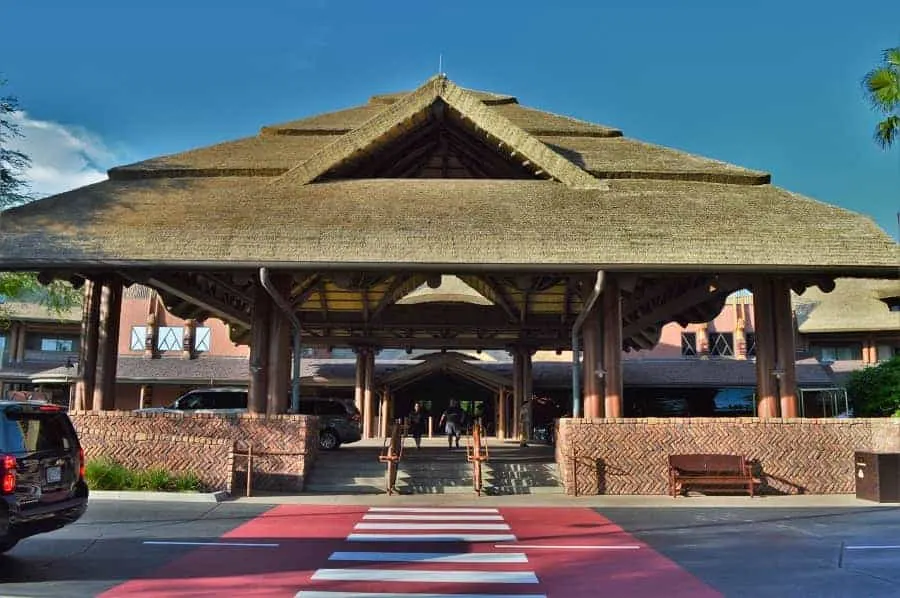 No matter which of these Animal Kingdom Lodge restaurants you choose, you can't go wrong!
And remember, you don't have to stay at Animal Kingdom Lodge resort to enjoy all the dining options!
It gives you a great opportunity to not only check out the resort, but you can also enjoy seeing some of the animals that roam around the resort area!