(We may earn a commission via affiliate links in this post. Read our full disclosure policy.)
Those planning a trip to EPCOT will want to make sure that they understand how the Disney Fastpass system works. While pretty easy to use, EPCOT Fastpass Tiers can be confusing!
If you have never used the Disney FastPass system, it is a way for park guests to bypass the line for some of Disney World's more popular rides and attractions.
It is free for all Disney World guests to use, but does come with rules.
EPCOT Fastpass Rules
You only get to book three Fastpasses per day in advance of your trip.
After you use the three, you can book them one at a time.
The first three Fastpasses booked have to be use at the same park. Additional Fastpasses can be used at whatever park you are attending (great for those who are Park Hopping).
Epcot Fastpass Tiers
Epcot uses what is called a Fastpass Tier system where you get to choose rides & attractions based on their popularity.
When you are choosing Fastpasses for Epcot, you will only be able to make selections based on where the rides fall within the tiers.
Epcot uses a tier system for crowd control so that guests don't clog up the Fastpass system for only the most popular rides at the park.
The following are the most current Fastpasses available. This may be subject to change due to all the new things coming to Epcot in the next year!
Fastpass Tier 1 (Choose 1 Attraction)
Frozen Ever After
Soarin' around the World
Test Track
Epcot Forever Show (You get a reserved spot at the area surrounding the Port of Entry shop).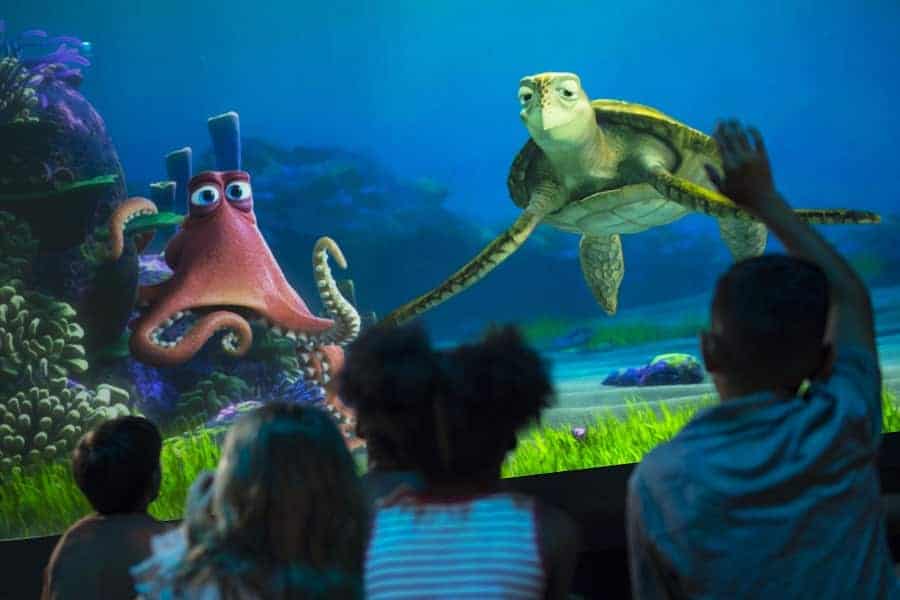 Fastpass Tier 2 (Choose 2 attractions)
Journey Into Imagination With Figment
Disney & Pixar Short Film Festival
Mission: SPACE
Spaceship Earth
The Seas with Nemo & Friends
Turtle Talk with Crush
Living with the Land
Why are there 2 Epcot Fastpass tiers?
Disney wants to steer you into choosing a few of the less popular rides to avoid over saturating the more popular Epcot rides in Tier 1.
If they allowed everyone to choose three options, most would choose all of them from Tier 1, which would cause the Fastpasses to be filled up quickly and not giving everyone the option of riding those rides quickly.
Which Epcot Fastpasses Should You Choose?
You will want to choose your Fastpass based on what you want to do while at the park and who you are going with.
Those travelling with little ones will want to choose different rides & attractions than those going with teens.
Make sure you plan out the rides that are most important to your family and take a list at what we consider the best Epcot Fastpass rides & attractions.
How to use Epcot Fastpass Tiers to Ride What You Want
Just because there are four options for Tier 1, doesn't mean that you will get the ride you want. You are going to want to use these tips to ride your favorite rides with or without a Fastpass.
Stay at a Disney World Resort
One of the perks for Disney resort guests is being able to book FastPasses 60 days in advance of their trip.
This means that those staying at a Disney Resort get first picks and will most likely get their choice of the Epcot Fastpass Tiers.
If you're not staying at a Disney resort, you won't be able to book your Fastpasses until 30 days in advance of your park visit.
You can make bookings on the My Disney Experience app or website.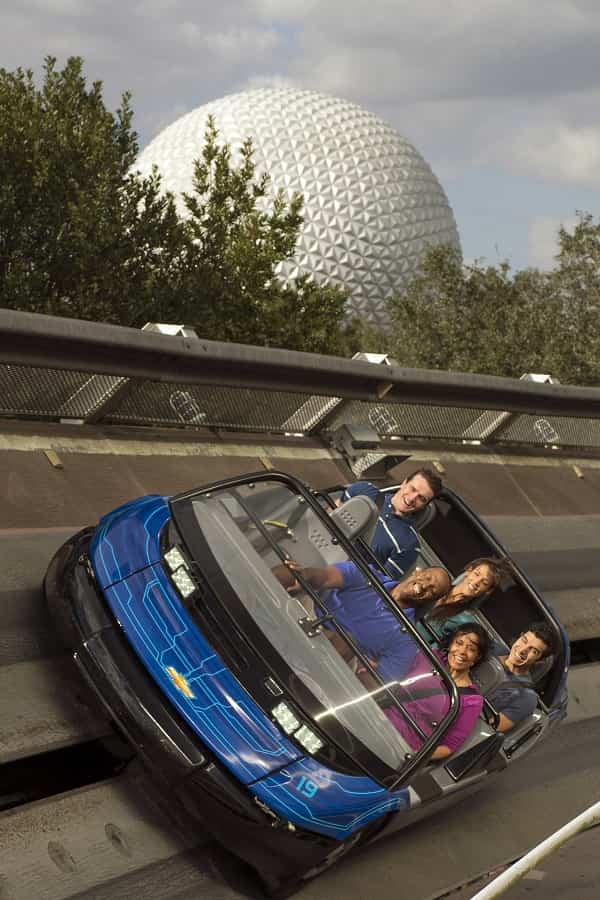 Ride a Tier 1 Ride without a Fastpass as soon as you arrive
Best way to ride more than one of the Epcot Tier 1 rides is to book one with a Fastpass (our choice would be Frozen) and then go to your second choice when you first arrive to the park (our choice would be Test Track).
Once you've used all three of your Epcot Fastpasses, then use the next one for the ride #3 (our choice would be Soarin' Around the World). For Tier 2, I would suggest getting Mission: SPACE and Spaceship Earth.
These two rides have the longest of lines, with The Seas with Nemo and Friends coming in third. If you have small children, then you may want to replace Spaceship Earth with The Seas with Nemo and Friends.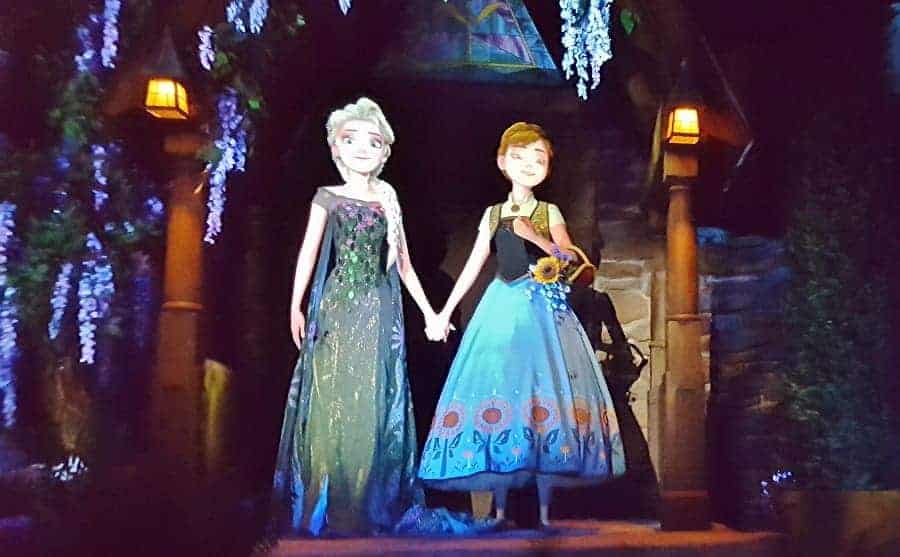 Book back to back Fastpasses according to their location
Almost all of the Epcot Fastpass options are in Future World. The only exception is Frozen.
When booking Frozen, I would suggest booking it for the afternoon. This way you are not having to go from Future World to World Showcase more than once.
It is a LONG walk and you will waste a lot of time if you are continually having to go back and forth.
Epcot Fastpass Kiosk Locations
If you decide that you need to switch Fastpasses or want to add a fourth (once you've used your three), you can do so on the app or at a Fastpass Kiosk. Here is where you will find the kiosks in Epcot:
Epcot FastPass Kiosks
Character Spot
Innovation East Breezeway
International Gateway
Once you familiarize yourself with the Fastpass process at Epcot it isn't as hard to understand as it seems.
Just make sure you make a plan before your trip to the park so that you can ride everything you want to without having to spend all day waiting in line!
Looking for more information about Disney Fastpass Rides?