(We may earn a commission via affiliate links in this post. Read our full disclosure policy.)
If you are planning a trip to Walt Disney World this year, make sure to visit Epcot. More than likely, your trip will fall on one of the four big Epcot festivals that happens each year. How will you know which Epcot event might be taking place when you go?
Our Disney World crowd calendar will show you different events that take place throughout Disney World each month. Most months have a major festival taking place at Epcot.
This year is going to be filled with fun experiences at Epcot. Take a look at some of what you might get to experience depending on when you visit Epcot this year.
One of the best things about these Epcot events is that they are free with the price of admission. This means that you get a little extra fun when you purchase a ticket to Epcot during the times the festivals are taking place.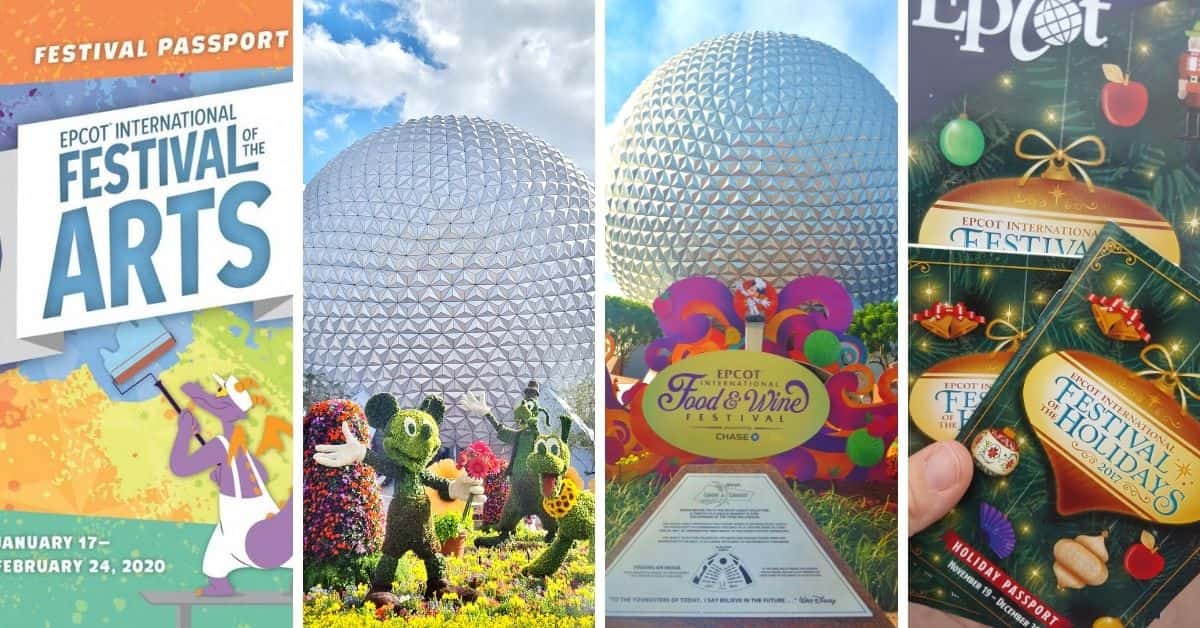 Epcot Festival Tip
If you are planning to visit Epcot during one of the festivals, try to avoid the weekend. You will find that the crowds seem to grow exponentially Friday-Sunday. This is because the local pass holders come to visit Epcot on the weekend.
You will also find that many young adults gather at Epcot Friday & Saturday nights to Drink Around the World during both the Flower & Garden Festival and the Food and Wine Festival. It can get a little wild (for Disney parks).
Are you excited about going to any of these annual Epcot Events? Which one is your favorite?