If you are on a Keto diet and wondering how you are going to eat when at Disney World, you don't need to worry. There will be plenty of ways to eat low carb in Disney. Here is some food options for those on Keto at Magic Kingdom.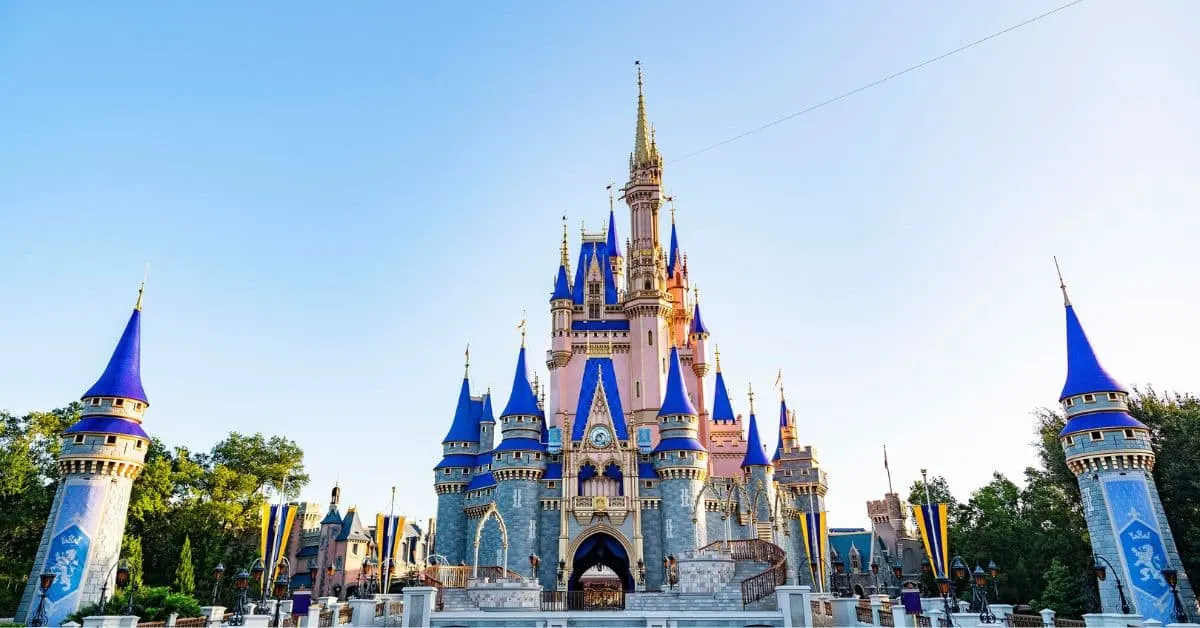 How to Eat Keto at Magic Kingdom
If you happen to be on the Keto diet and wondering what you can do while at Magic Kingdom, you'll be glad to know that you'll have options.
There are many restaurants at the parks that serve things you will be able to eat. The key to eating Keto in the Magic Kingdom is to know where to go & what to order.
First thing you should know is that Disney is very accommodating when it comes to meals.
If a meal comes with a side you are unable to eat because you are eating Keto, you can easily substitute something you can eat in its place. The main thing is to ask.
We've scoured the restaurants in Magic Kingdom and have found quite a few snack and meal options for those who are eating Keto in the Magic Kingdom.
While we cannot be 100% sure if sauces or seasoning contains any sugar, these meals are about as Keto-friendly as they get!
Places to find Low Carb Meals at Magic Kingdom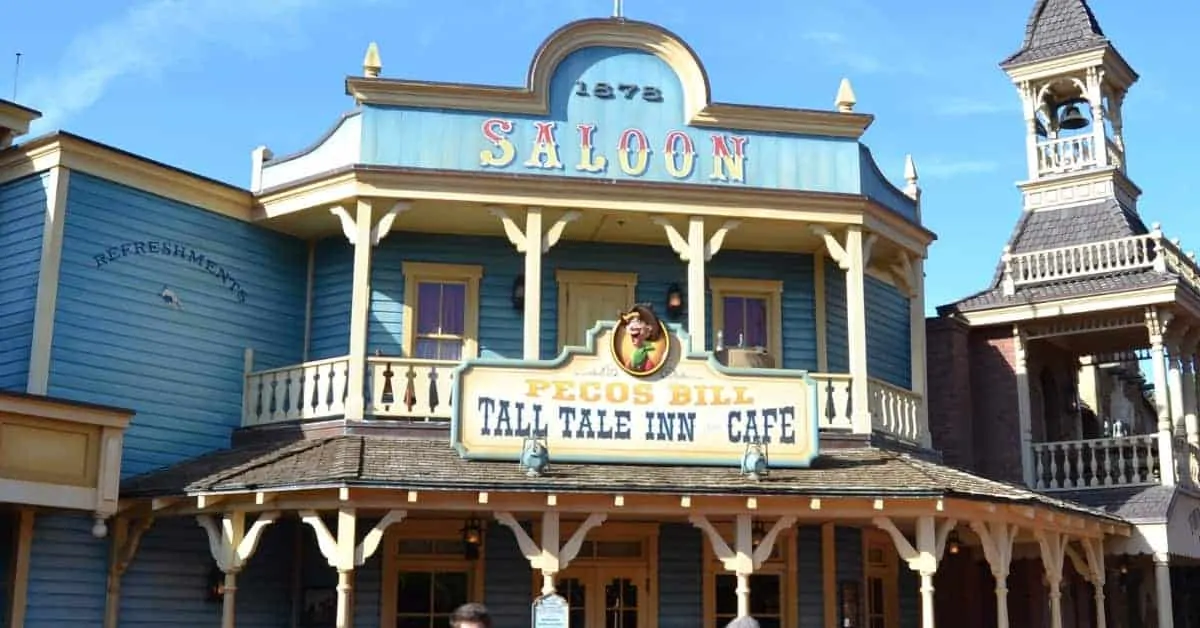 Peco's Bills
Jerk Chicken Lettuce Wrap– Bib Lettuce Cups filled with Jerk Chicken topped with Vegetable Slaw and tossed with Soy Lime Vinaigrette
Liberty Square Market
Turkey Leg
Mini Babybel Snack Cheese Platter
Pickle
Golden Oak Outpost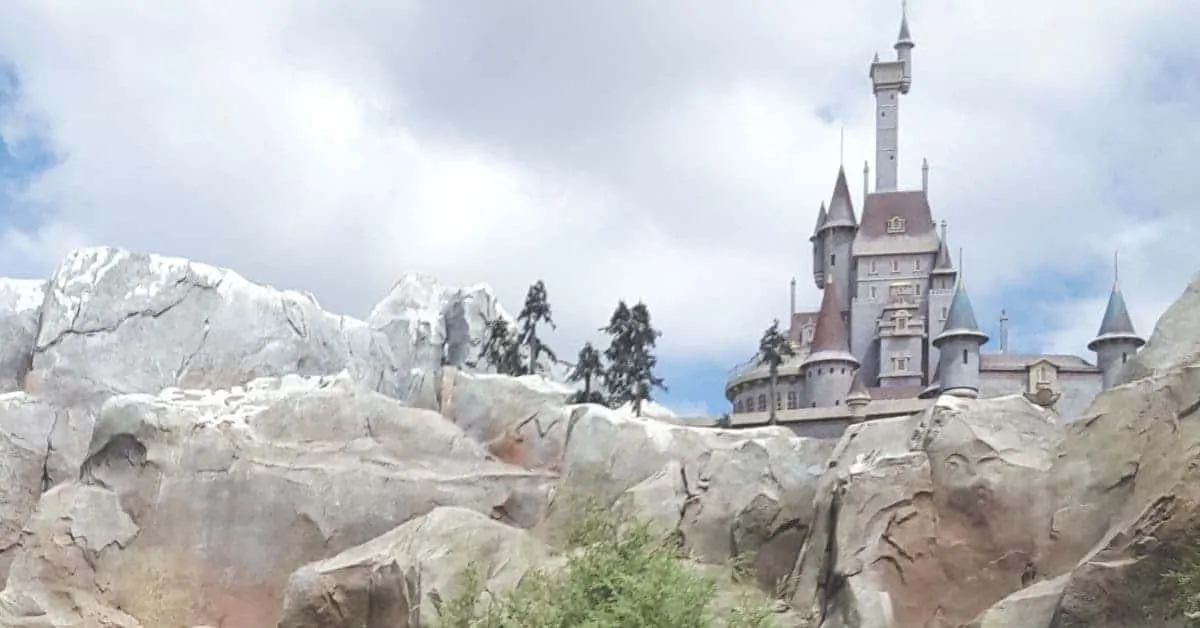 Crispy Pork Belly with seasonal vegetables
Grilled Center Cut Filet Mignon with seasonal vegetables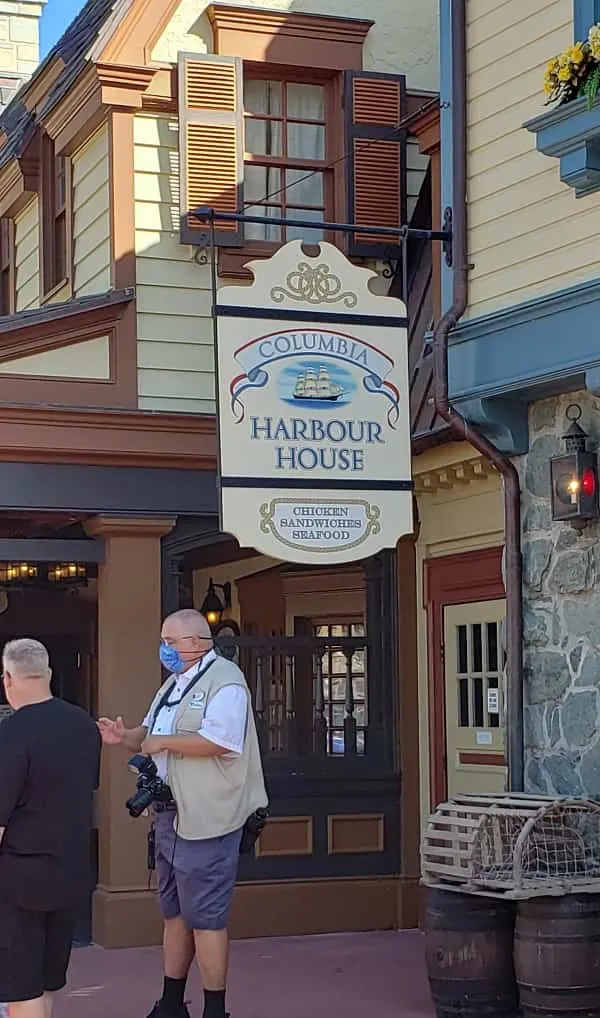 Columbia Harbor House
Grilled Salmon-Grilled Salmon Filet served with Couscous and Green Beans and Carrots
Shrimp Wedge Salad– Shrimp served on top of Romaine Lettuce, diced Tomato, Bacon, Egg, Melons, Onions and Cucumbers drizzled with a Zinfandel Vinaigrette Dressing
Cosmic Rays
1/2 Rotisserie Chicken – Slow-roasted Rotisserie Chicken served with Mashed Potatoes and Green Beans
Greek Salad with Chicken – Feta, Tomato Relish, Banana Peppers, and Kalamata Olives tossed in a Greek Feta Vinaigrette Dressing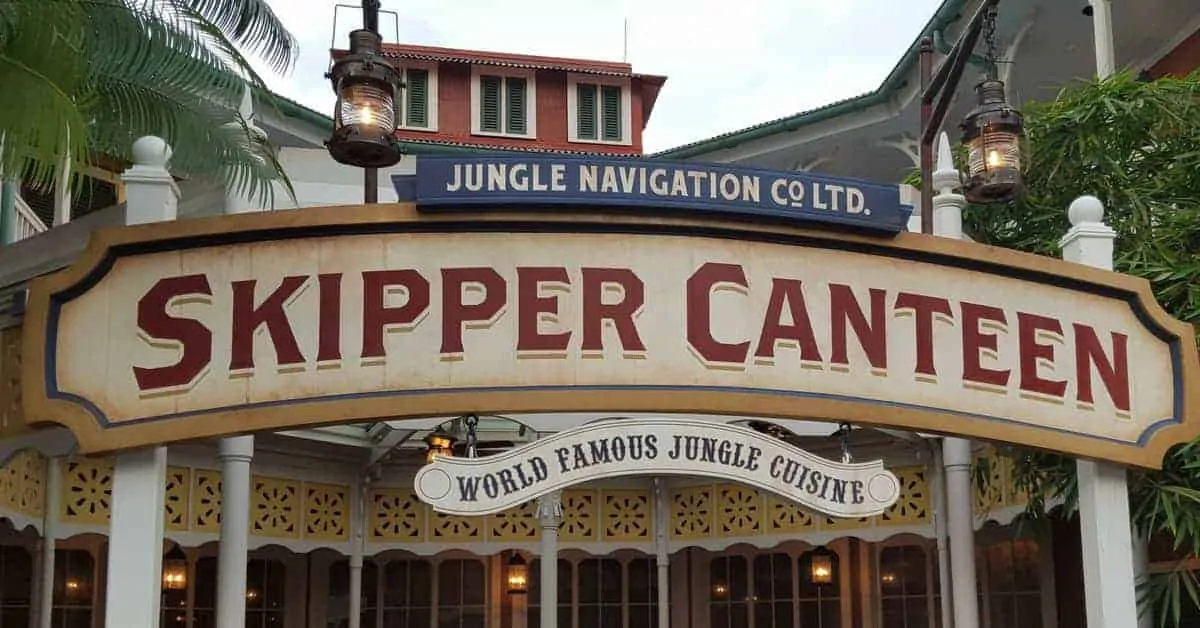 Skipper Canteen
"A Lot at Steak" Salad– Grilled Steak, Romaine Lettuce, Red Peppers, Tomatoes, Cucumber, Parsley, Coriander-Mint Vinaigrette, and Garlic Chips
Dr. Falls' Signature Grilled Steak – Marinated New York Strip, Pico de Gallo Butter, Jasmine Rice, and Braised Black Beans with Applewood-smoked Bacon
"Hardy Har Char" Siu Pork – Char Siu-marinated Pork served with Seasonal Vegetables and Jasmine Rice
Sankuru Sadie's Seafood Stew– Shrimp, Sustainable Fish, Mussels, and Octopus simmered in a fragrant Coconut Sauce.
Sustainable Fish– "Not Piranha," served over Chinese Broccoli, Carrots, Shiitake Mushrooms, and Red Bell Peppers in a fragrant Lemon Grass Broth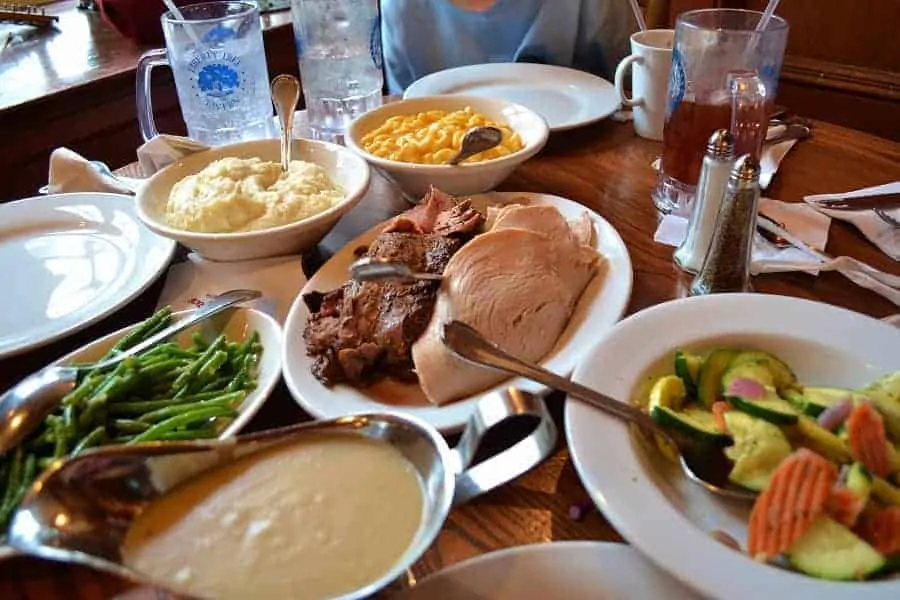 Liberty Tree Tavern
Lunch: All-You-Care-to-Enjoy Bill of Fare– Declaration Salad (Tossed Mixed Greens with House- made Dressing); Patriot's Platter (Roasted Turkey Breast, Pot Roast, and Oven-roasted Pork with Mashed Potatoes, Seasonal Vegetables, Herb Stuffing, and House-made Macaroni and Cheese ); Oooey Gooey Toffee Cake
Dinner: Patriot's Platter – Roasted Turkey Breast, Pot Roast, and Oven- roasted Pork with Mashed Potatoes, Seasonal Vegetables, Herb Stuffing, and House-made Macaroni and Cheese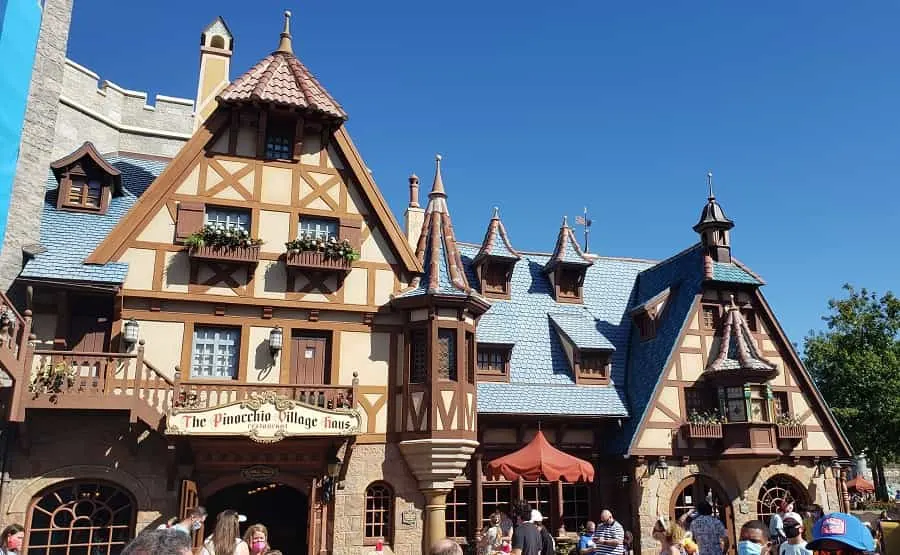 Pinocchio Village Haus
Antipasto Salad– Romaine, Tomatoes, Diced Cucumber, Diced Red Onion, Salami, Provolone Cheese and Diced Ham tossed with Balsamic Vinaigrette
Caesar Salad with Chicken– Fresh Romaine Lettuce topped with Grilled Chicken, Parmesan Cheese, Croutons and a creamy Caesar Dressing
Tomato Basil Soup
The Plaza Restaurant
You can have any sandwich made without bread. Just ask them to wrap with lettuce instead.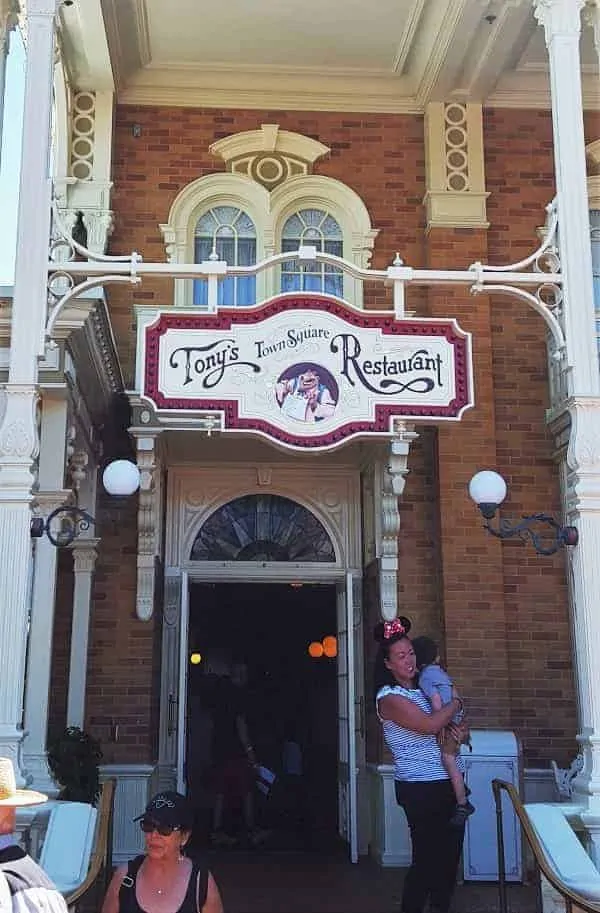 Tony's Town Square
Grilled Porkchop– Risotto-style Orzo, Tomato Jam, and Seasonal Vegetables
Roman-style Steak – Grilled 8-oz Angus Hanger Steak, Caramelized Onions, Rosemary-crushed Potatoes, and Local Vegetables
Today's Sustainable Fish (Market Price) – served with Seasonal Accompaniments
Garden or Caesar Salad
Each of the meals listed should be mostly Keto compliant. We have crossed through the side items that are NOT keto-friendly and suggest that you ask for that item to be replaced with something you can eat (think green vegetable).
You will find that we did not add breakfast into the equation. All restaurants that serve breakfast, will typically have an egg option for you to choose (along with a side of bacon).
You also will notice that we have not included any Disney buffet restaurants in our list. The reason for this is because with a buffet, you will have several options to choose from on your own.
You should be able to make your choices while you browse the buffet and the fact that you can choose your portions, makes it easy for eating Keto in the Magic Kingdom.
If you have anything you think I should add to our list for eating Keto in the Magic Kingdom, please comment below.