While you can eat inside Disneyland Paris park, there are quite a few Disney Village Paris restaurants you should consider!
Disney Village Paris Restaurants
Disneyland Paris Restaurants in Disney Village
Annette's Diner (Table Service Restaurant)
Ben & Jerry's Kiosque De Glaces (Ice Cream Kiosk)
Billy Bob's Country Western Saloon (Table Service Restaurant & Snack)
Buffalo Bill's Wild West Show with Mickey and Friends (Show with Table Service Restaurant)
Café Mickey (Table Service Restaurant)
Earl of Sandwich (Counter Service Restaurant)
King Ludwig's Castle (Table Service Restaurant)
La Grange (Buffet)
McDonald's (Counter Service)
New York Style Sandwiches (Counter Service)
Planet Hollywood (Table Service Restaurant)
Rainforest Cafe (Table Service Restaurant)
Sports Bar (Snack)
Starbucks
The Steakhouse (Table Service Restaurant)
Five Guys
Vapiano Italian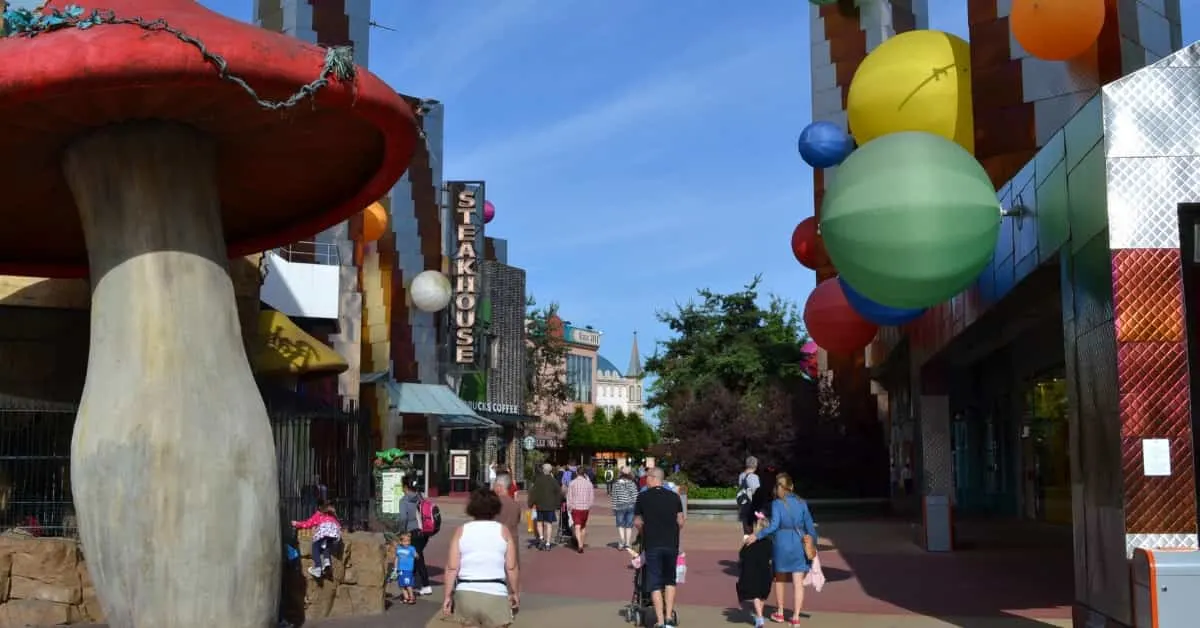 Disney Village is within a 15 minute walk from most of the Disneyland Paris resorts and the Disneyland Paris Parks which makes it very convenient place to grab a coffee before heading into the park.
We often stop by the Starbucks for a take away prior to visiting Disneyland Paris.
It also has many great bites for dinner. You'll find many cheap eats for when you are travelling on a budget and some more expensive places when you want something a bit nicer.
You can even have a Disney character meal while in Disney Village.
Character Dining in Disney Village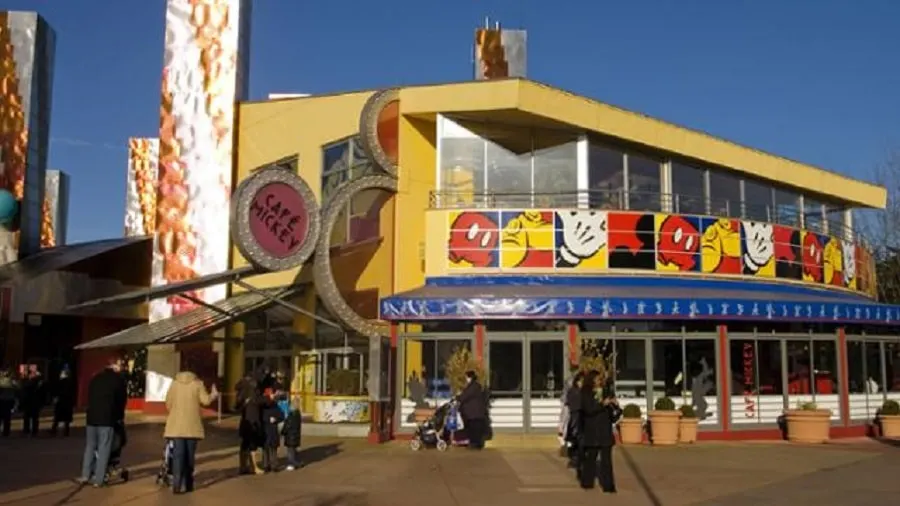 Café Mickey
Cafe Mickey is a table service restaurant that has a set price menu and features Italian favorites.
Because it is a set menu, you will get to choose a starter, entree and dessert.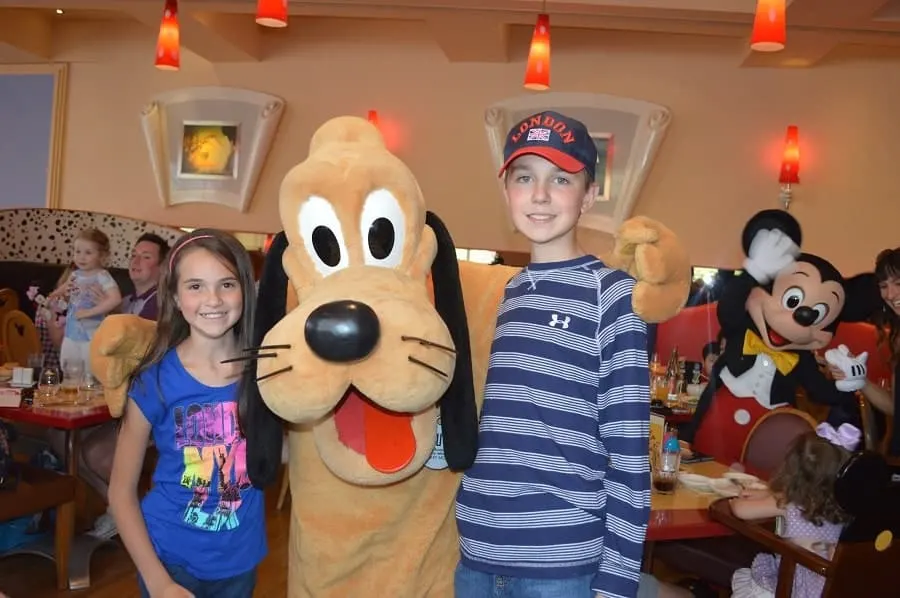 While pricey, the meal does come with the opportunity to meet some of your favorite Disney characters.
Adults 65€
Children (3-11) 35€
I do recommend that if you want to eat a meal at a table service restaurant or buffet that you make a reservation in advance.
While you can eat inside the Disneyland Paris parks, sometimes it is nice to just grab a meal on your way out. Disney Village has a great number of choices & price points for every budget!