If you are a fan of leggings, you are going to be happy to know that Disney has a line of leggings that feature some of your favorite Disney characters. These Disney leggings for women are great for a night at Disney parks, Halloween, or for those running a Disney marathon.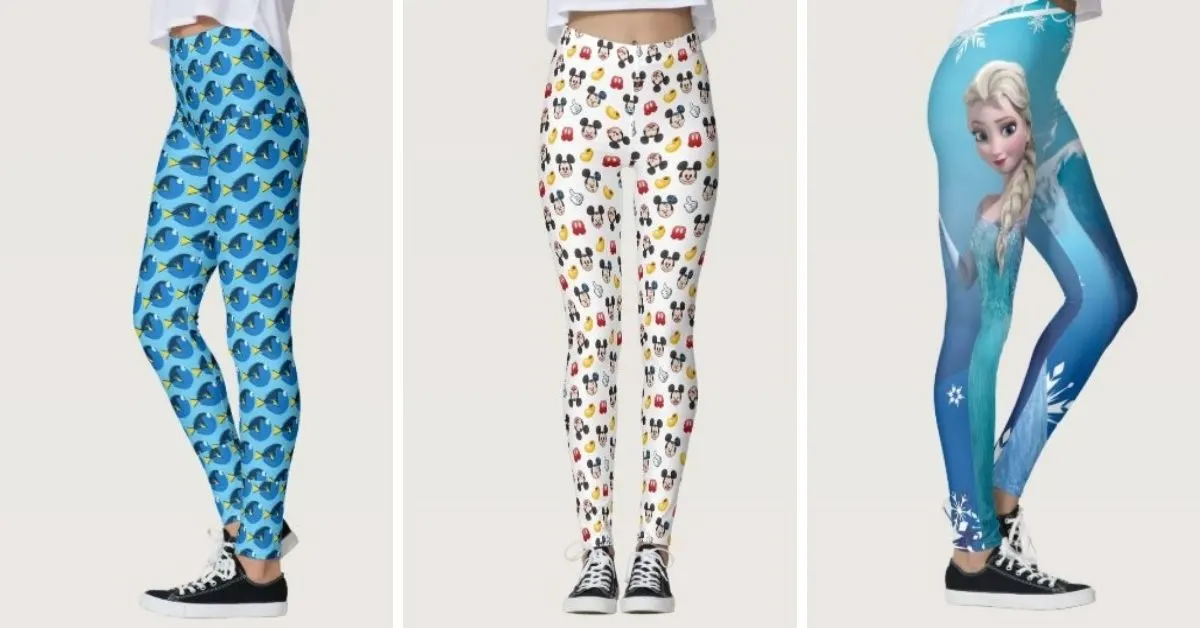 Honestly, they are great for anyone who simply loves Disney!
Interested in showing your love for Disney with leggings that feature your favorite character? Here are some of our favorites from the collection.
10 Favorite Disney Leggings for Women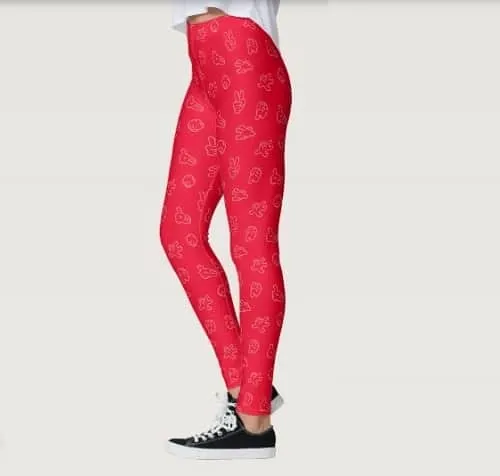 1. Mickey Mouse Leggings
If you aren't quite so brave as to walk around in loud print Disney character leggings, maybe you should consider the patterned leggings that are a bit more subtle, like these Mickey Print Leggings.
One thing I love about leggings is that anyone can wear them. Pair them with a sold top and you have got a comfortable outfit!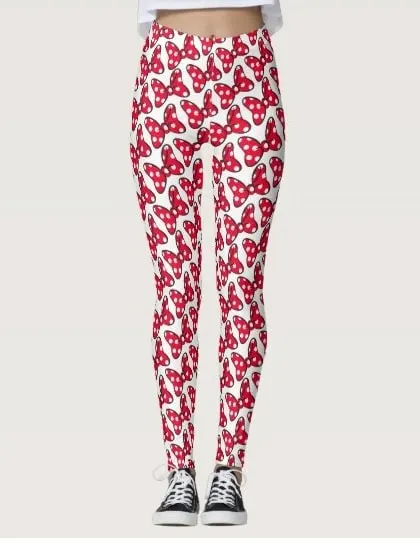 2. Minnie Mouse Leggings
Show off your love for Minnie with a pair of leggings featuring Minnie's trademark red bow! These would be perfect with a red sweatshirt and a pair of Minnie Mouse ears!
3. Moana Leggings
These Moana leggings will make you feel like you are ready to set sail! The feature a beautiful tribal print with a bright blue background.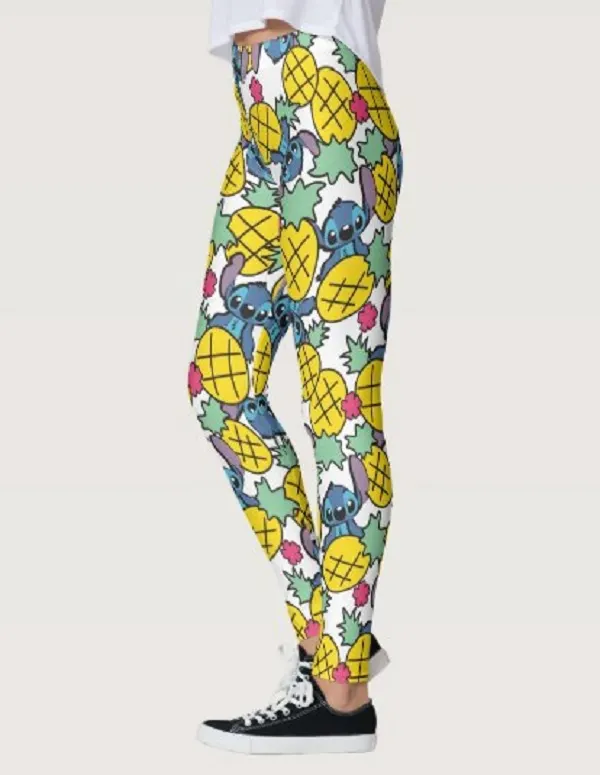 4. Lilo & Stitch Leggings
One of my personal favorite Disney characters is Stitch and these cute pair of leggings that feature him make me so happy.
The tropical pineapple print along with Stitch just makes me want to eat a Disney Dole whip.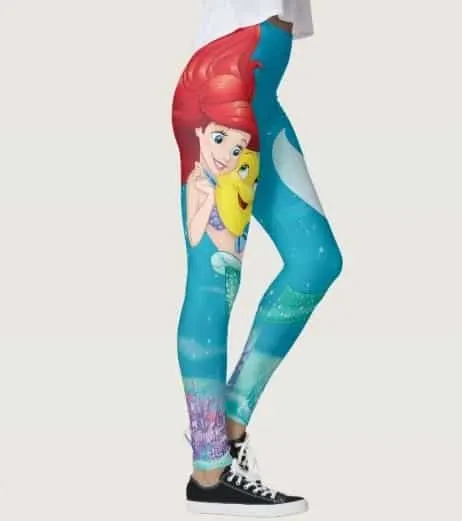 5. Little Mermaid Leggings
You will find leggings featuring many of your favorite Disney princess. This pair that has an underwater scene of Ariel and Flounder from The Little Mermaid is one of my favorites!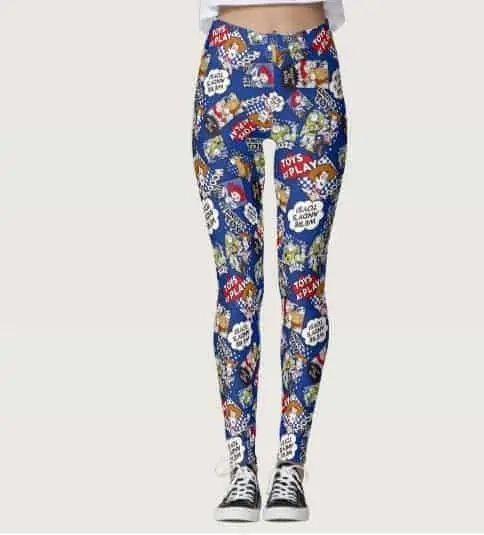 6. Toy Story Leggings
Are you a fan of Toy Story? Then, check out these Toy Story leggings. With a blue background, you will find comic strips of all your favorite Toy Story characters.
These are perfect for wearing to Toy Story Land!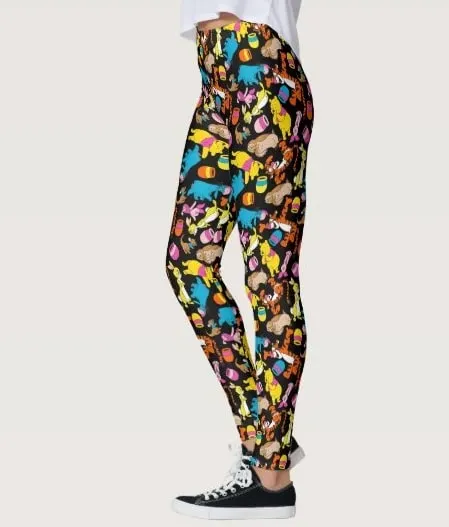 7. Winnie the Pooh Leggings
Christopher Robin would certainly approve of these adorable leggings featuring his favorite characters from Pooh Corner!
With such a fun print, you will have no trouble finding a top to match!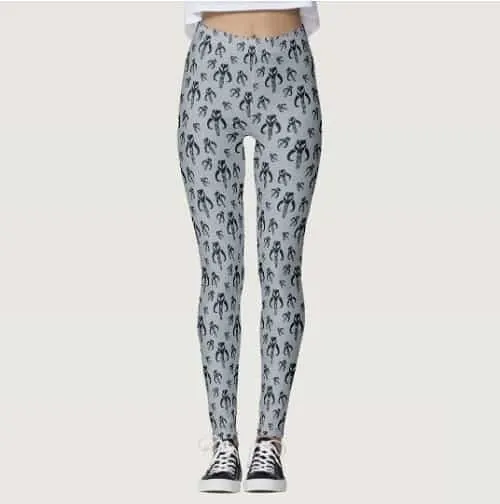 8. Star Wars Leggings
They even have Star Wars leggings that you can wear when you visit Galaxy's Edge in Hollywood Studios!
You'll find all different types of patterns and even many featuring prints based on Mandalorian.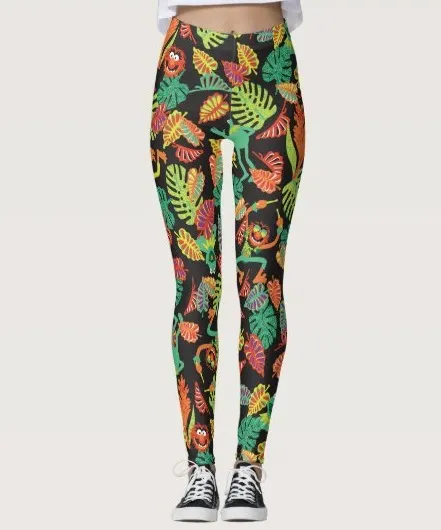 9. Muppet Leggings
The Muppets are something I grew up on and who doesn't love Animal? You will certainly turn heads with Animal's face all over your legs!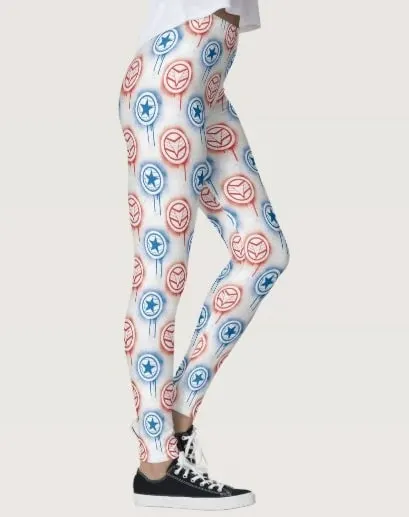 10. Marvel Leggings
Those fans of Marvel are going to love these leggings featuring Falcon & Winter Soldier logos! They are perfect for showing your pride for your favorite characters in the Marvel Universe.
What People Have to Say about these Disney Character Leggings:
Well-made leggings that are actually long enough with a wide comfortable waistband
This product is stylish, comfortable and durable. I've washed it a lot, it maintains it's shape, color and great feel.
When I wear these leggings out, whether dressed up with heels, boots and a below the butt top or sweater, or with a tank top and gym shoes, people stop me all the time to compliment me on these legging!
I loved the leggings. The quality was great and the photos looked really good. The quality was first rate, very thick and soft.
The possibilities are endless when it comes to the selection of Disney leggings! You can spend hours looking at them all and trying to pick just one is going to be a real challenge.
What do you think of these Disney themed leggings? Would you wear them to the park?