The Disney Skyliner is an innovative part of the Disney World transportation system that connects various Disney Resorts to the International Gateway at EPCOT and Hollywood Studios. It is designed to provide guests with a unique travel experience while also reducing traffic congestion within the resort area. If you are staying at one of the Disney Resorts that have this transportation option, you are going to love it!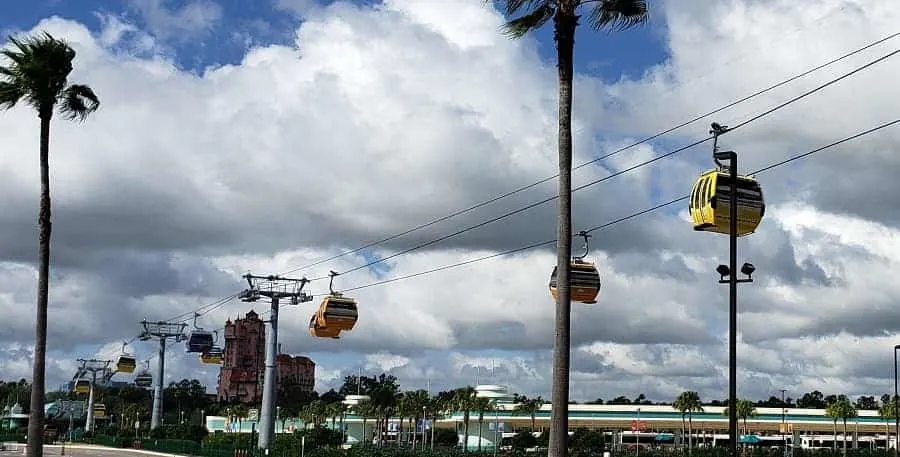 Disney Skyliner Gondola Transportation System
The Disney Skyliner system consists of a network of gondolas that are suspended from cables and can carry up to 10 passengers at a time or 6 people and one stroller, ECV or a wheelchair.
The gondolas move continuously along the cable route at a speed of about 11 miles per hour.
This rate of speed and special cross-ventilation system allows the gondolas to self-regulate temperature so that they are never too hot.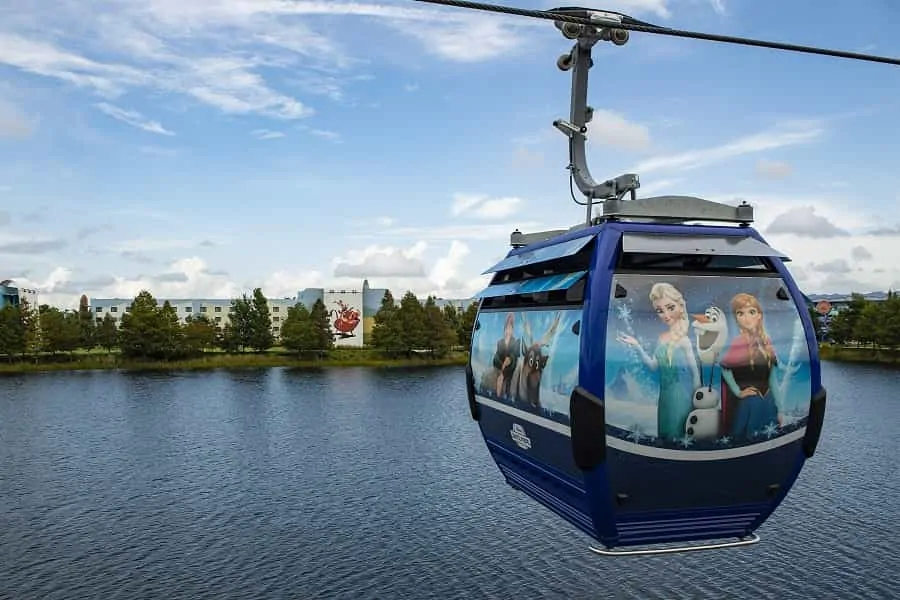 While there are lines for the Skyliner, you will never wait too long for one!
There are over 300 individual gondolas in operation, with different designs featuring popular Disney characters such as Mickey Mouse, Elsa from Frozen, and Sulley from Monsters, Inc.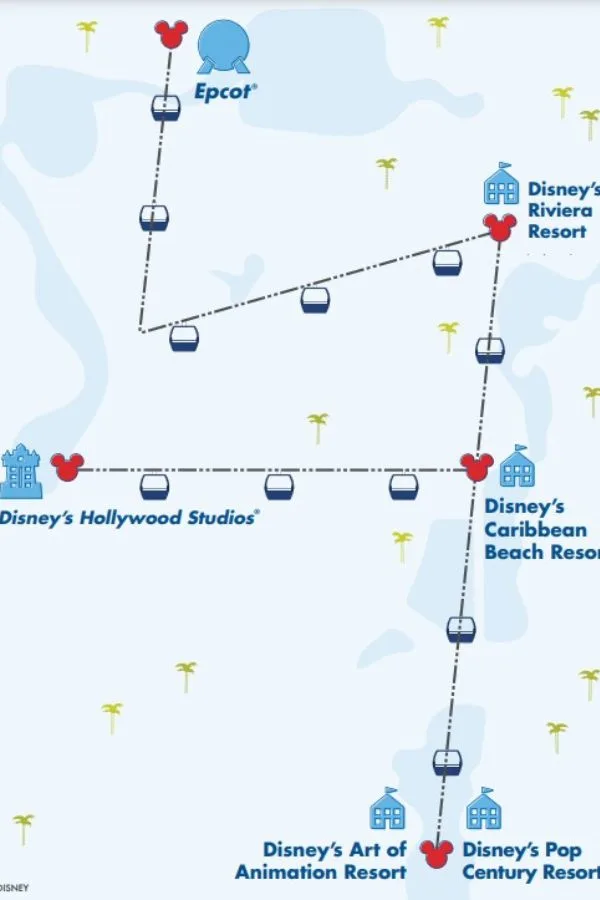 Disney Skyliner Map
Because the Disney Skyliner has three different lines, depending on where you start and where you want to end up, you might have to change lines.
One line connects the International Gateway at EPCOT to Riviera Resort and Caribbean Beach Resort.
A second line connects Disney's Hollywood Studios and Disney's Caribbean Beach Resort.
The third line connects Caribbean Beach Resort to Pop Century Resort and Art of Animation Resort.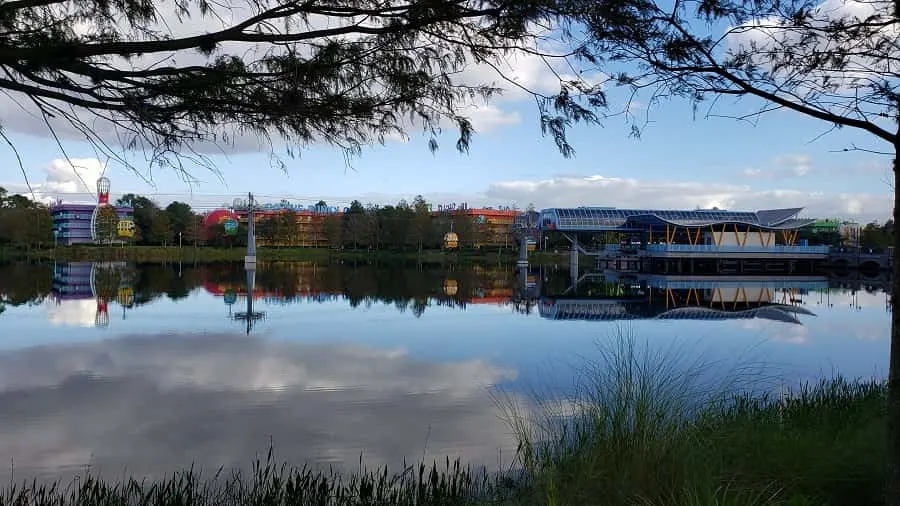 Disney Resorts on the Skyliner
These two resorts are located near each other and are connected by the Skyliner.
When traveling on the Skyliner from either of these resorts to the International Gateway at Epcot, you will need to transfer at Disney's Caribbean Beach Resort.
The travel time from both resorts to Epcot is approximately 20 minutes and 25 minutes to Hollywood Studios.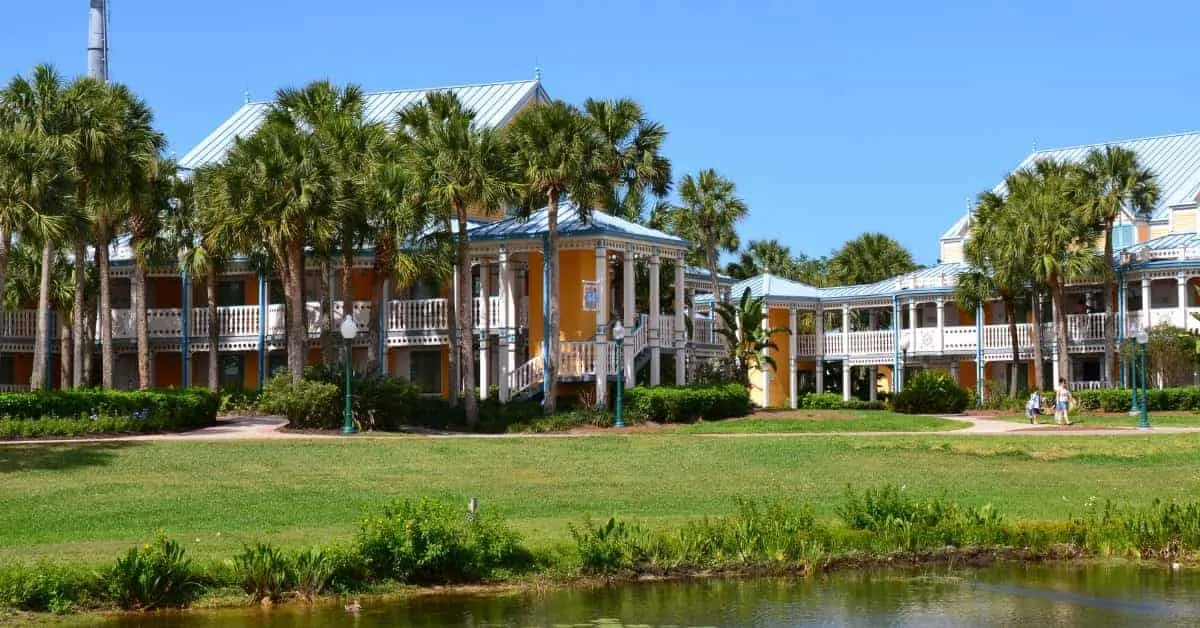 This moderate resort is the hub of the Skyliner, with three separate gondola lines branching out to different destinations.
It is a straight shot to Hollywood Studios and travels to Riviera Resort before getting to International Gateway at EPCOT.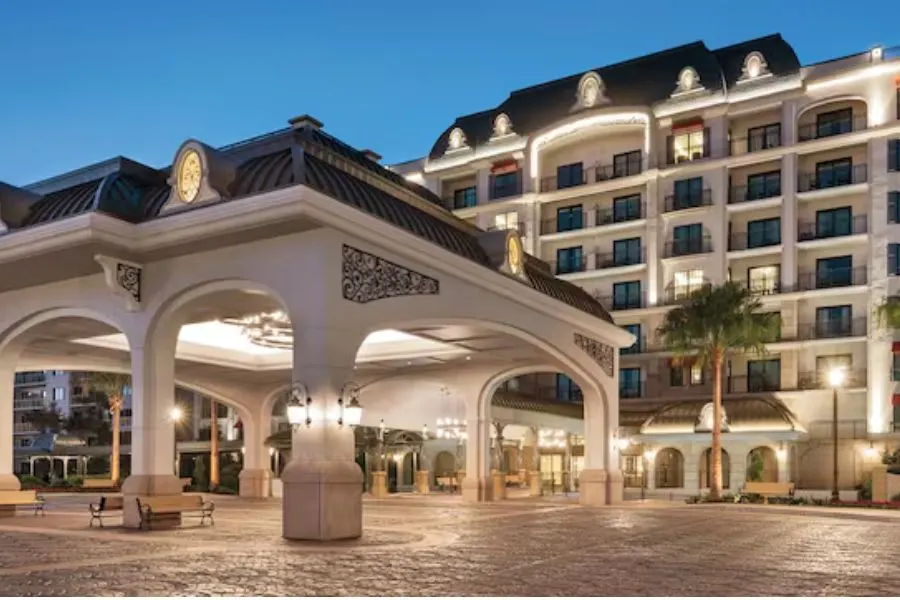 Disney's Riviera Resort
This deluxe Disney resort is equidistant to both EPCOT and Hollywood Studios via the Skyliner.
The Disney World Skyliner Refurbishment Schedule for 2024
Jan. 16-21 Skyliner will be closed between Pop Century, Art of Animation and Caribbean Beach Resort AND between Caribbean Beach Resort and Hollywood Studios.
Jan. 16-27 Skyliner will be closed between Caribbean Beach Resort, Riviera Resort and EPCOT.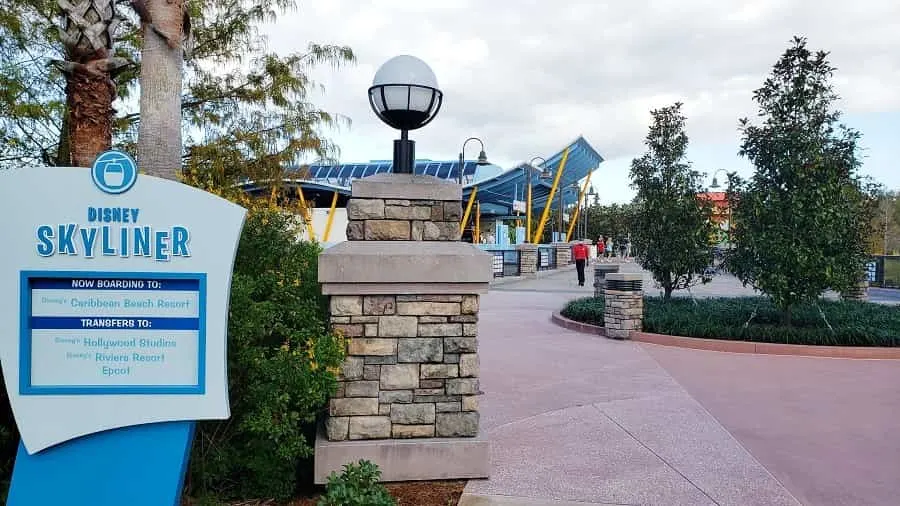 Skyliner Hours of Operation
Disney Skyliner starts running one hour before Early Theme Park Entry begins at EPCOT & Hollywood Studios.
Disney Skyliner closes each day 90 minutes after EPCOT & Hollywood Studios closes.
During Extended Evening Hours at EPCOT & Hollywood Studios, Disney Skyliner closes one hour after the parks close.
Overall, we love staying at resorts that offer Skyliner service. Not only can you take them to the parks, but you can also use them to get to the Boardwalk Resorts which are just a short walk from International Gateway at EPCOT.