The first Port of Call while on our Disney Mediterranean cruise was Villefranche. Located on the French Riviera, this region includes Monte Carlo, Cannes, and Nice. We choose to go on our own cruise excursion from Villefranche to Nice, Monte Carlo and Monaco.
Be sure to wear comfortable shoes (you will be doing a great deal of walking), bring plenty of Euros (we failed to do this and they were on a bank holiday), and bottles of water (it's warm)!
You may also want to wear a swimsuit under your clothes or in a carry on if you want to spend sometime on the beach in Villefranche or anywhere along the French Riviera.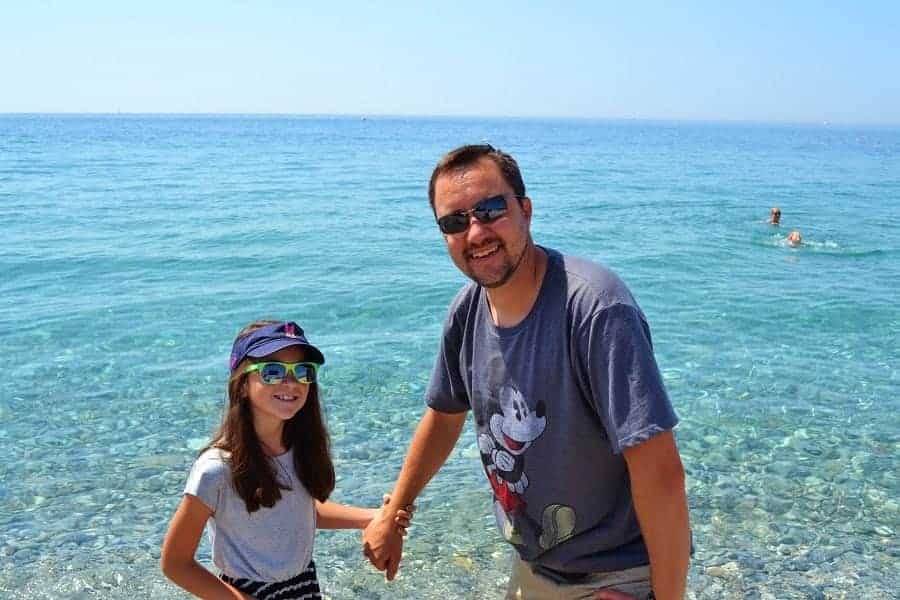 Speaking of beaches, the beaches are lovely. You will find however that the beaches on the French Riviera are different that stateside.
Not only are they topless, they are also extremely rocky. I would suggest bringing water shoes if you have them.
Things to do in French Riviera: Villefranche Disney Cruise Excursion
Because we had a full day in the French Riviera, we decided to go off on our own instead of booking a Disney Cruise excursion. The key in this part of France is to make sure that you carry enough Euros to be able to get you where you want to go because not every train station has a credit card machine.
Getting to Nice from Cruise Port
There are two ways to get from Villefranche to Nice: Train or Bus.
Bus Trip from Villefranche to Nice
If you choose to take the bus from Villefranche to Nice, it will take about 15 minutes.
Once the tender brings you inland, walk up the hill to the bus stop. You will take Bus 100. This is a popular thing to do, so expect that you might have to wait for more than once bus. Buses run every 15 mins or so.
You purchase bus fare on the bus.Make sure you have Euros.
On the return trip, the bus is even more full and can take quite some time to make the journey back. You may want to take the train.
Train Trip from Villefranche to Nice
Just a 10 minute walk from where the tender lands, the train is the fastest way to get to Nice from Villefranche if the trains are running. Be sure to check to make sure that they are not on strike (as this is known to happen quite a bit in France).
You can purchase your ticket at the train station. It is about 2 Euro each way. You will get off at the Nice Ville station and walk the rest of the way into Old Town.
Nice's Little Train Sightseeing Tour
We purchased tickets for the Little Train Sightseeing Tour in Nice, France ahead of our trip, but you can purchase tickets at the train.
This train is picked up along the French Riviera at Promenade des Anglais and is an audio guided tour that takes you from Nice to Monaco, where you can see the Prince's Palace among other sights.
The Prince's Palace of Monaco is the official residence of the Prince of Monaco. You may choose to tour the inside of the Palace, but if the Prince or his wife are there, certain wings are closed to the public.
We did not tour the inside, but heard from others that it was just "okay" and not necessarily worth the cost.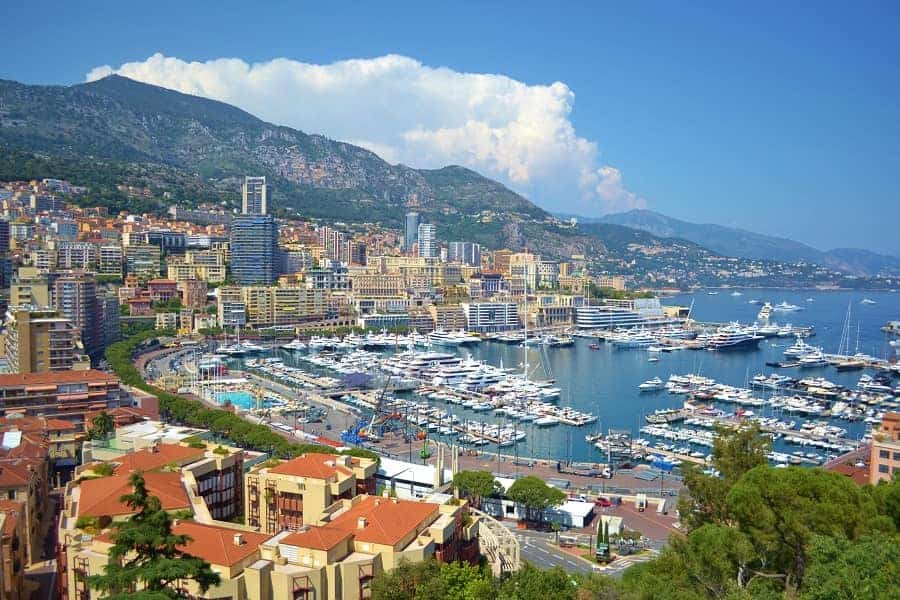 What you won't want to miss out on is the view. Simply stunning and totally postcard worthy! There is plenty of places to sit and observe the beauty of this region of France!
Getting to Monaco from Nice
The bus ride from Nice to Monte Carlo (Bus #100) is a wonderful way to see the scenery. At only 1.50€ each way, you are going to find this the cheapest way to get around.
Here you will be able to see The Monaco Grand Prix. You can almost picture the cars zooming through these narrow hilly and quite curvy roads. I have no idea how they do it!
Because it is so hilly, you might want to take a local bus to get from one end of the town to the other. Tickets cost 2€ and can be purchased from the driver. Tickets are good for 30 minutes.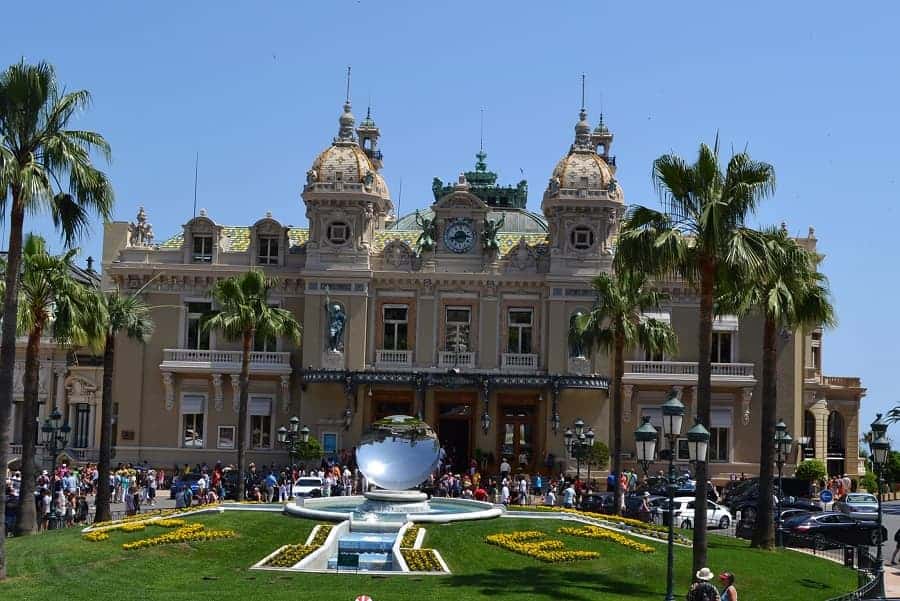 One of the sights you will want to see is the Monte Carlo Casino. If you are without children, you can go inside and check it out or take your chances and play the tables. Those with kids can go no further than the foot of the stairs.
If you are looking to do some shopping, Monaco has many upscale shops and stores. Be aware that those will be closed on Sundays.
Tip: As you know if you've traveled to France, bathrooms are hard to find. You can find bathrooms in train stations and you will find there are places like Burger King on Jean Medecin Avenue where you can buy a soda and use a clean bathroom for free.
Have you been to the French Riviera? What were your thoughts?