While on your Disney Mediterranean Cruise, you will have the opportunity to go to Vatican City during your port day in Civitavecchia.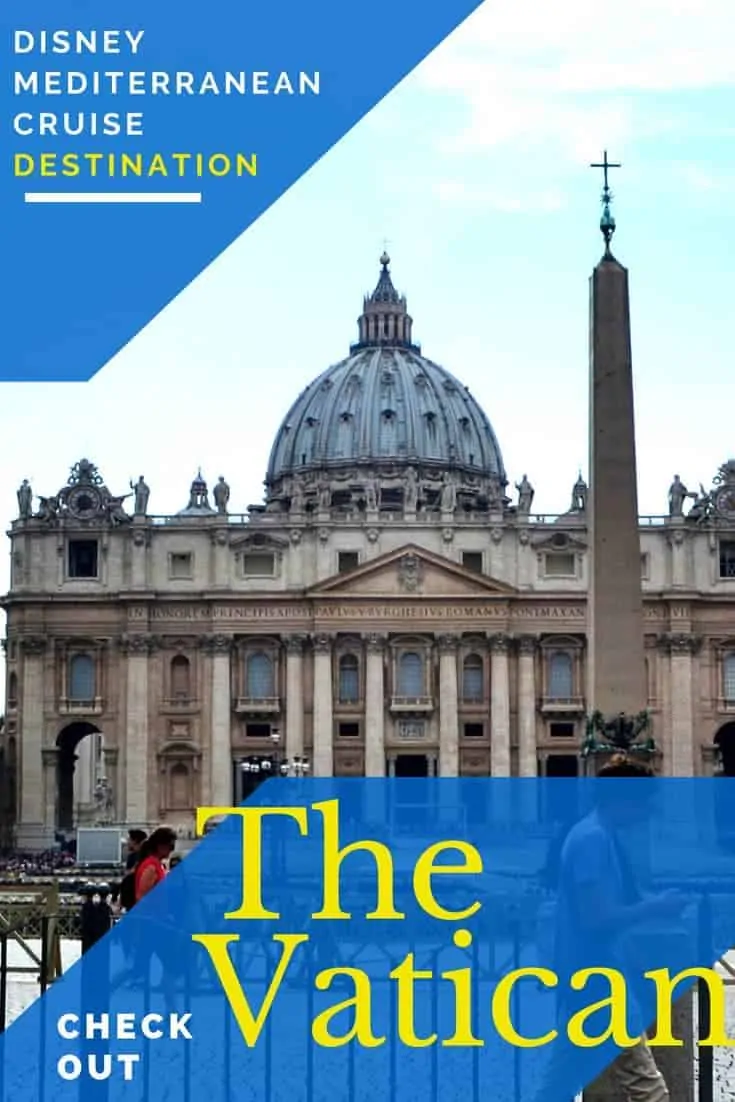 Vatican City is a city-state surrounded by Rome so it is easy to do both Rome & Vatican City in a day if you plan carefully.
Although Vatican City is the headquarters of the Roman Catholic Church, you don't have to be Catholic to appreciate how amazing this city is.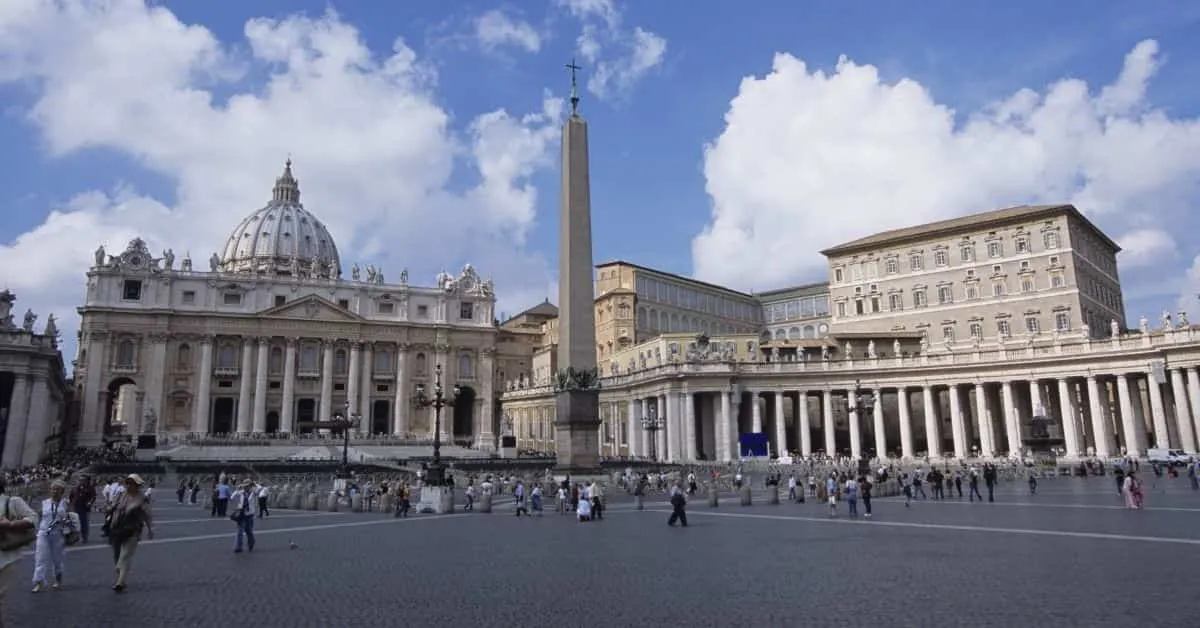 3 Things to see in Vatican City on a Disney Mediterranean Cruise Excursion
St. Peter's Basilica
The Sistine Chapel
The Vatican Museum
The Vatican Museum
It can easily take up an entire day to go through by itself, so if you are planning on trying to do both Rome & Vatican City in one day, be sure to give yourself enough time.
My advice is to purchase your Vatican Museum ticket in advance, so you don't waste time standing in the ticket line. Your ticket also includes access to The Sistine Chapel. St. Peter's Basilica is free.
The Vatican Museum is full of beautiful paintings, sculptures and historical items. Even the ceilings are decorated. It is really quite a marvelous collection and one everyone should experience if given the chance.
Sistine Chapel
The Sistine Chapel will be crowded nearly wall-to-wall with people. While you will be able to stay in there as long as you wish, you will want to make sure that you pay attention to where the exits are because there is more than one.
One will take you to St.Peter's Square and the other back into the museum.
St. Peter's Basilica
Built upon the tomb of St Peter, this church is the centerpieces of the Vatican.
Many architects contributed to the creation of St Peters Basilica, and the most famous artists of the time were part of the design. Raphael and Michelangelo were just two of the original designers for the Basilica in 1506.
Michelangelo's famous carving of the Pieta can be found inside St Peter's Basilica
You can also climb 491 stairs to the top of Michelangelo's dome to see a magnificent view of Rome.
What you need to know about the Vatican City
Be sure to watch the Pope's calendar. He was there the same day we were so we had to adjust our trip.
It would have been great to see him, but we knew if we did see him, it would take the bulk of our day.
You can only imagine how the traffic is in and around The Vatican when the Pope is speaking so we wanted to avoid that at all costs and chose to go later in the day.
Tips for The Vatican (and other churches)
Women MUST cover shoulders and knees. There are several shops outside the Vatican where you can purchase a scarf for fairly cheap.
Kids under 6 are free.
I would recommend going self-paced through the museums as opposed to with a tour group.
There is an audio tour for the Museum (and one for kids too)
Pace yourself. There is a lot of walking and a lot of crowded rooms.
There is NO photography in The Sistine Chapel. NONE. Don't try or you might be escorted out.
Have you been to Vatican City? What was your favorite part?