If you have a child who loves Disney, what better thing to get them than a magazine subscription. Disney Junior magazine is perfect for those learning to read and kids who love the shows on Disney Junior.
Each issue features characters like Mickey Mouse, Sofia the First, Doc McStuffins, Jake, and more.
This magazine helps develop and encourage children's imagination, engagement, and self-expression, helping to make growing up a truly happy adventure.
Disney Junior Magazine Subscription include:
* Fantastic stories featuring your children's favorite Disney Junior characters
* Challenging activities and crafts designed to make learning fun
* Disney Junior Readers' Club featuring readers' pictures with a chance to win a prize
* And much more!
Disney Junior is for children ages 2-7.
Disney Junior Magazine Subscription Deal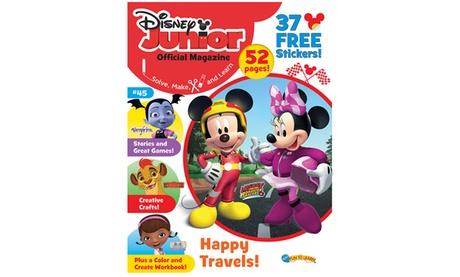 Get a Six-Month or One-Year Subscription to Disney Junior Magazine (Up to 69%)