Whether you are shopping for your own Disney trip or for gifts for Disney Cruise Line Fish Exchange, you should look for Disney items at your local Dollar Tree. This is our go-to place when looking for inexpensive Disney items.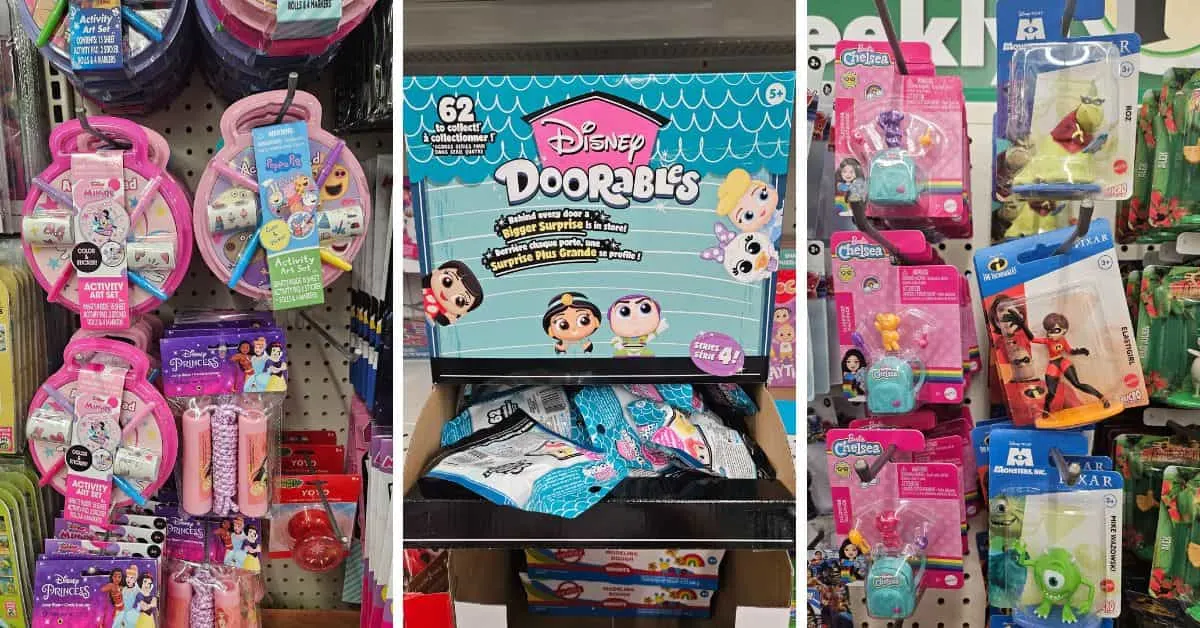 Shopping for Disney at Dollar Store
You will be amazed at the Disney Dollar Tree finds! We have found everything from activities for our long car rides to Disney to items like Glow in the Dark necklaces that the kids can wear to the parks.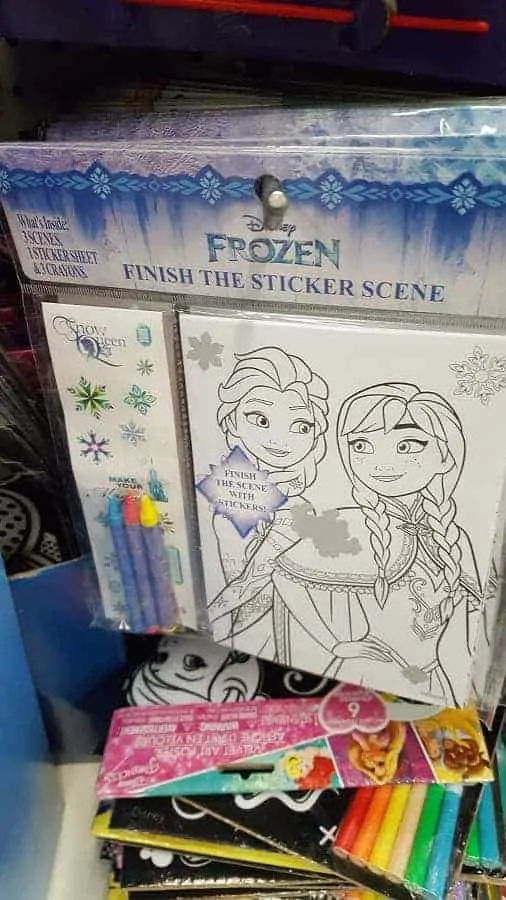 Dollar Stores have many different types of Disney-themed activity books.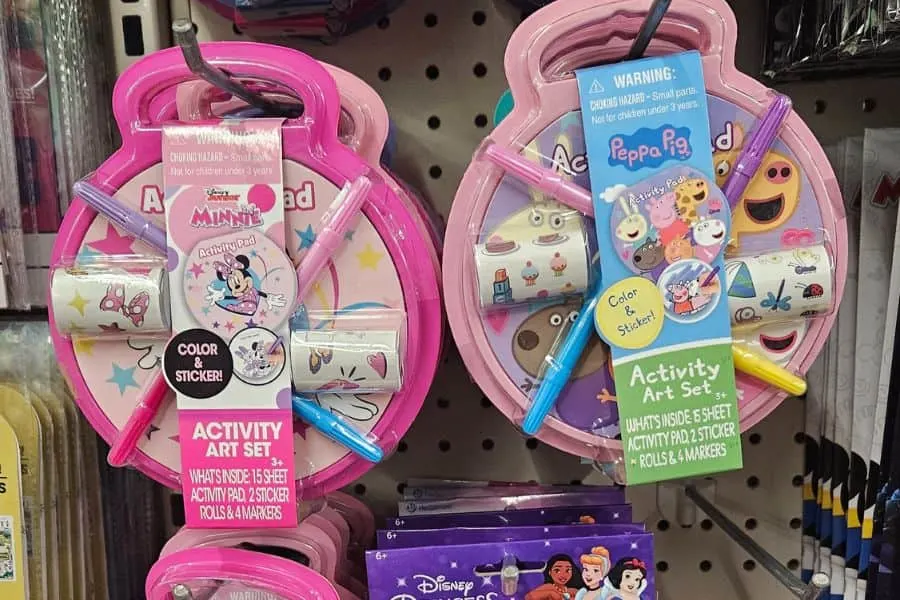 They have coloring books, word searches, picture books, and even sticker books. Be sure to look in the checkout lines too.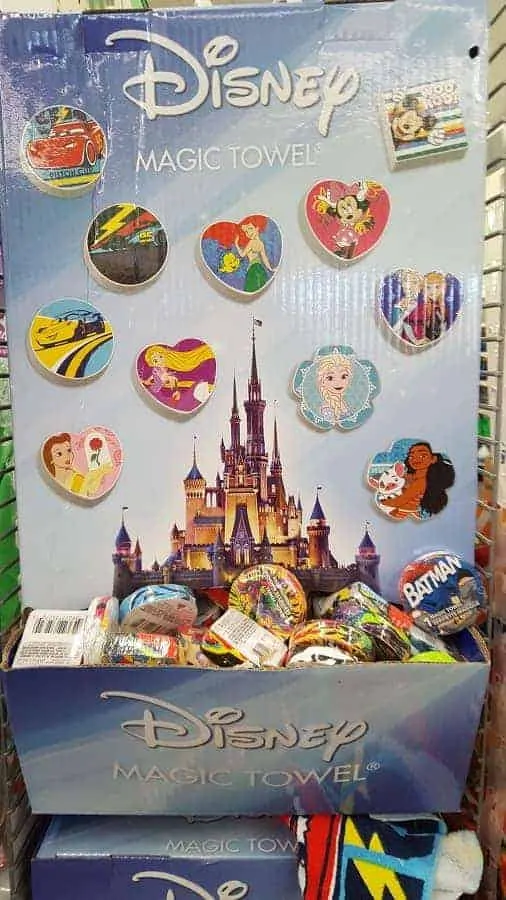 One item that is great to pack for kids is these Disney Magic Towels.
They start off as a small 2×2 block and expand into a full-size washcloth when they touch the water. You can usually find a Disney display like this one at most Dollar Stores.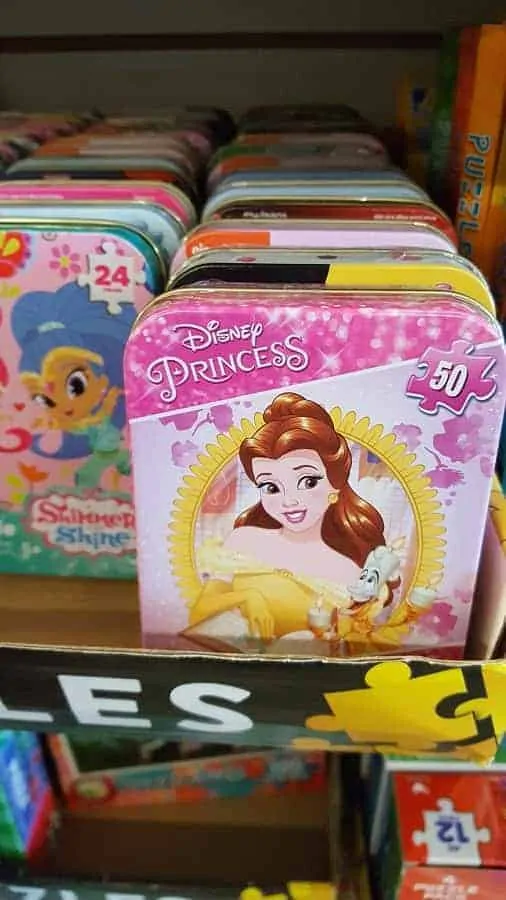 Need something to keep the kids busy while waiting for the Disney parade to start or when you need downtime in your room?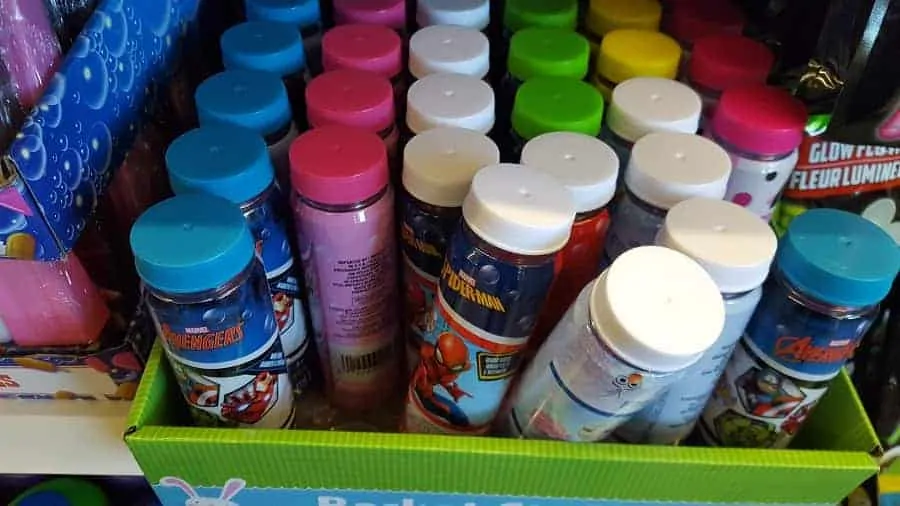 Bubbles and small puzzles are great. These come in small packages which are perfect for carrying in your Disney bag.
All kids love water bottles and ones featuring their favorite Disney characters are sure to be a hit. You can even freeze these the night before so that the water thaws throughout the day!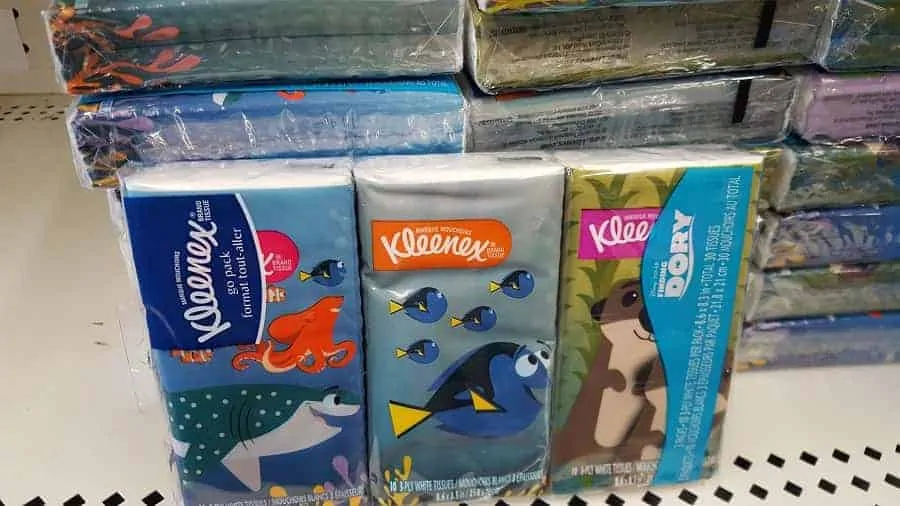 Don't miss looking at the end caps for Disney Dollar Tree items. We found everything from Disney-themed Kleenex to toothbrushes!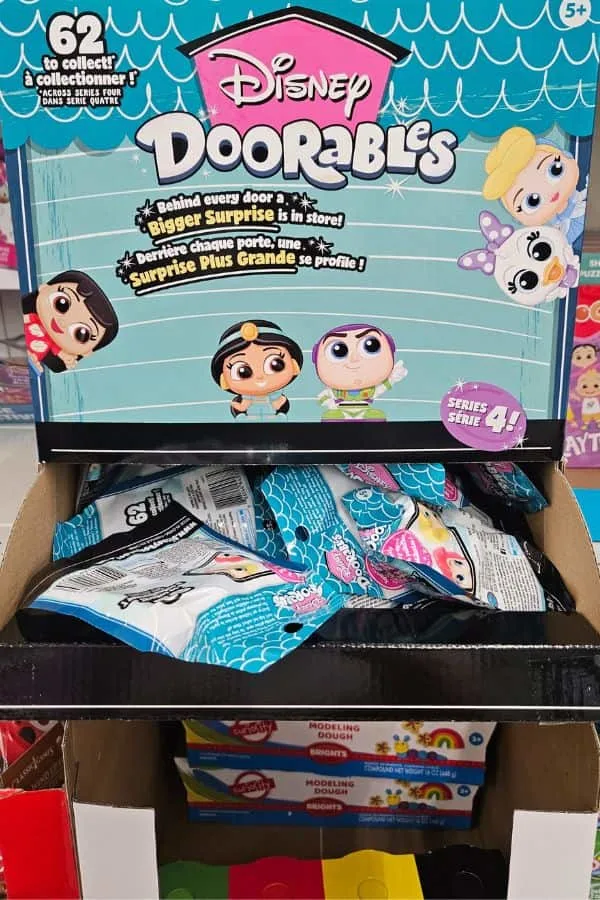 As you can see, Dollar Tree has a TON of inexpensive Disney-themed items to choose from.
What Disney items do you buy at Dollar Tree?