(We may earn a commission via affiliate links in this post. Read our full disclosure policy.)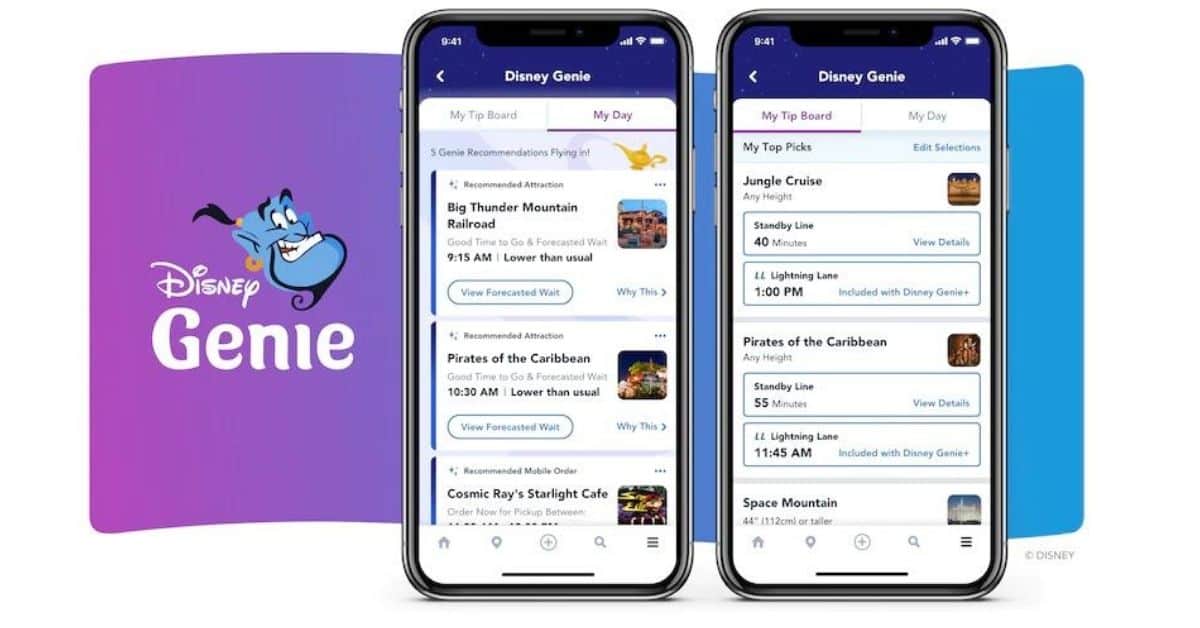 Disney Fastpass System has been Replaced with Genie+ System
One thing you will want to take advantage of while on vacation in Disney World is the Disney Fastpass system. It is a way for you took book rides and attractions in advance; allowing you to skip to the front of the line.
Guide to the Disney FastPass System
In order to make the most of this system, you will want to understand how it works, which rides you can use it for and a few other Fastpass secrets that only Disney insiders know.
How Does the Disney Fastpass Work?
Once you have your Disney vacation booked, open the My Disney Experience app, and navigate to the Fastpass screen.
If you are staying at a Disney World Resort, you can book your Disney World Fastpasses 60 days before your trip.
Disney Annual Passholders and Non-Disney resort guests can make their Fastpass selections 30 days in advance of their trip.
These dates are really important because the earlier you book, the better chance you will have of getting the most popular Fastpass reservations at the Disney Wold parks.
When it is time to make your Disney World fastpass reservations, you will be able to choose up to three rides &/or attractions per day.
The three you choose will have to be at the same park, regardless of whether you are park hopping or not.
Not everyone in your party has to have the same Fastpass reservations. You can easily attach Fastpasses to either everyone in your party OR to different individuals.
Fastpass Rules
When booking your Disney Fastpass reservations, keep in mind the Fastpass reservation times.
You cannot book more than one Fastpass at the same time.
For example, if you book at Fastpass from 1-2pm, you cannot reserve another Fastpass for 1:30-2:30 even if your intention is to be off the ride by 1:15.
Once your Fastpass Reservations are booked, they will be attached to your account until you change them.
You can change them any time! Simply log into your account or use one of the Fastpass Kiosks at the park to move things around to suit your needs.
After you start your vacation inside the Disney parks, just make sure that you pay attention to the My Disney Experience app to keep track of the times you reserved.
If you miss a reservation, it will no longer be available to you and you wasted a valuable experience of skipping the line.
How to Use a Disney Fastpass
When you are ready to use the your Fastpass, just look for the designated Fastpass line for the ride or attraction.
They are typically near the main entrance to the ride, but sometimes are on an opposite side. Just be on the look out for the signs or ask a Castmember at the entrance.
Once at the Fastpass entrance you will be asked to scan your ticket or Disney MagicBand so that the cast members can check your time.
Don't bother going to this line in advance of your allotted time as it will not work until the exact time on your reservation.
What happens once I use up my three Fastpasses?
Once you have used up your first three FastPass+ selections, you are able to make additional Fastpass selections one at a time.
You can do this either on the My Disney Experience app or at one of the FastPass kiosks.
How Much Does the Disney Fastpass Cost?
Unlike Universal Studios, where you must purchase an express pass to skip the lines for rides, Disney Fastpasses are available to all park guests for free with your admission to the park.