(We may earn a commission via affiliate links in this post. Read our full disclosure policy.)
From April 18-24, Disney World guests can experience Disney Earth Day celebrations at Animal Kingdom. This year there will be special character appearances, special treats, new learning oppotunities and more!
Disney Earth Day Celebration at Animal Kingdom
Here are some of the unique opportunities you will get to have during the Earth Day celebration:
The Animation Experience at Conservation Station in Animal Kingdom will focus on Disney characters whose real life counterparts are part of Disney's conservations efforts: Dumbo, Terk, Squirt, Shere Khan, Simba and Scar.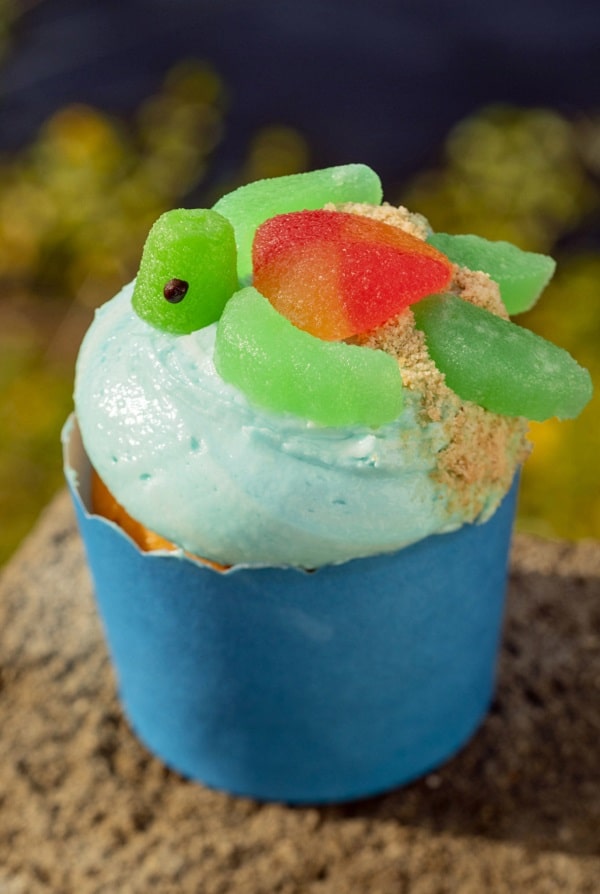 Guests will get to enjoy some limited edition treats like the Honey Bee Cupcake (Creature Comforts Starbucks), the strawberry-flavored Flamingo Cupcake (Flame Tree Barbecue) or the Sea Turtle Graham Cracker Cupcake.
Guest will also find specialty beverages like the Red Crowned Crane (a frozen Coke topped with frozen Cherry Coke and strawberry cotton candy).
Rarely seen Disney Characters will take to the water on the Discovery River Character Cruises.
Those participating in the Wilderness Explorer program will have the chance to earn a limited-time Earth Day Nature badge.
Guests can purchase the Earth Day 2021 limited-edition Te Fiti Moana trading pin,.
Beginning April 2, Animal Kingdom guests can watch artisans transform 40 tons of sand into a detailed sculpture celebrating National Geographic's "Secrets of the Whales." The sand sculpture will be located on the Discovery Island Stage.
Will you be visiting Animal Kingdom during the Disney Earth Day celebration?