(Note: The links in this post are affiliate links, and we will be compensated when you make a purchase by clicking through our links. Read our disclosure policy here.)
When you are looking at taking a Disney Cruise on board the Disney Dream, make sure that you do your homework and look at the Disney Cruise stateroom choices. For families travelling with children, you are going to want to look for a room that give you plenty of space. That is why our choice is the Disney Dream Deluxe Family Oceanview Stateroom with Veranda.
The Deluxe Family Oceanview Stateroom with Veranda on the Disney Dream is the perfect space for families of 4-5.
It has a little more square footage (299 sq. ft., including veranda) than the Deluxe Family Oceanview Stateroom (204 sq feet).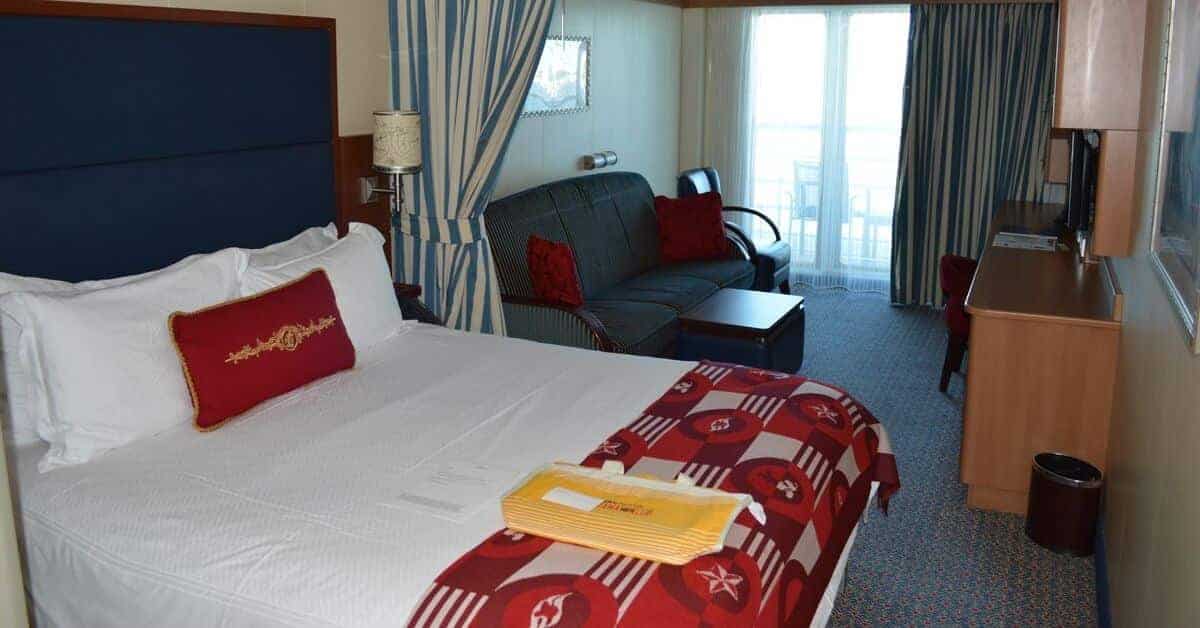 In the Deluxe Family Oceanview Stateroom with Veranda, you will find one queen size bed that has an elevated wooden bed frame for so that you can fit your suitcase underneath.
There is a single sleeper sofa with a pull-down bed (and in some rooms an added upper-berth pull-down bed).
At night, when the beds are turned down, kids will find a mural of Peter Pan, Tinker Bell, Wendy and her brothers soaring through a starry sky.
One of the nice features is that the sleeping areas are able to be partitioned off with a heavy privacy curtain.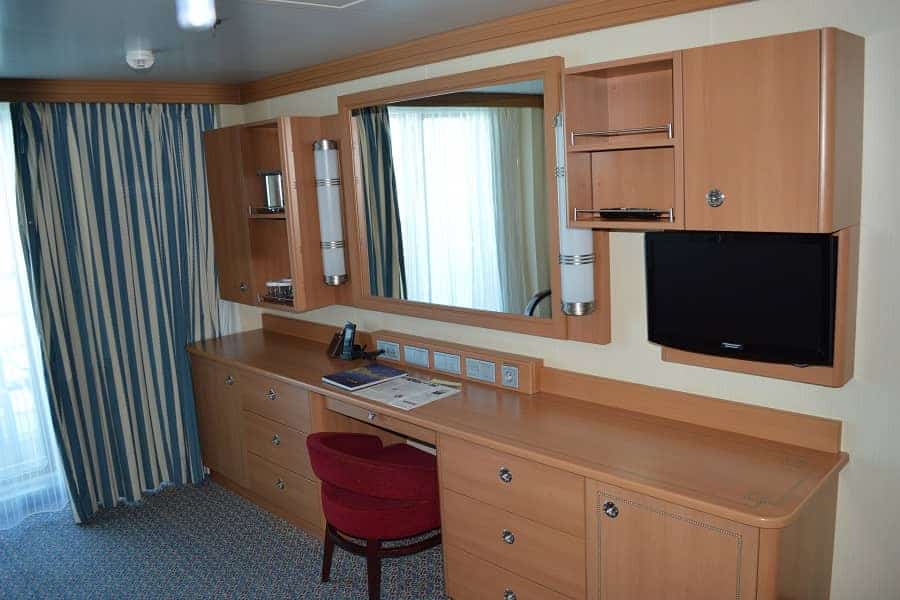 The Deluxe Family Oceanview Stateroom with Verandah also has a sitting area with a couch, chair, storage ottoman, desk (with chair) and TV.
You will find a lot of other things inside Disney Cruise staterooms including a hairdryer and toiletries!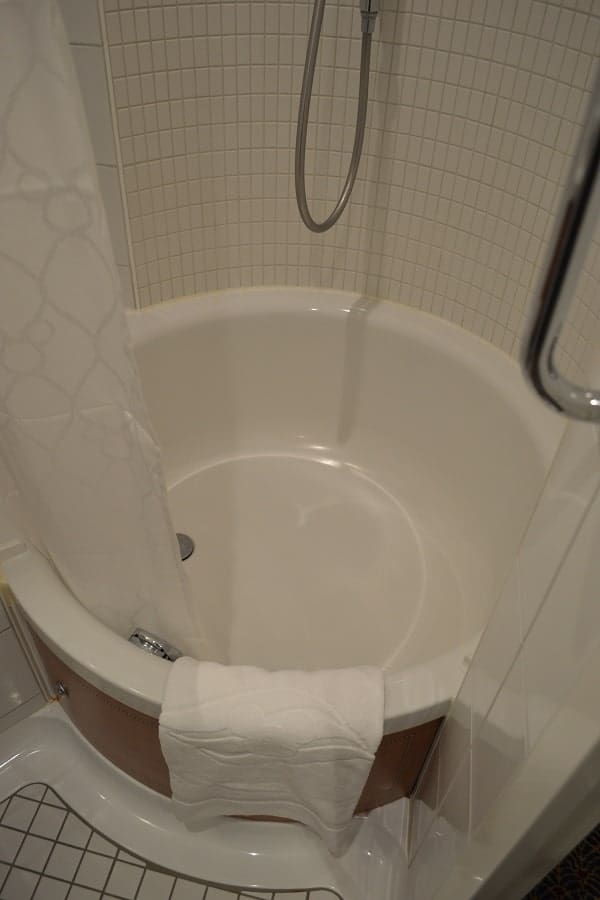 Just about all Disney Cruise ships come with a "split bath." In one bathroom, there is a sink, shower and in our room, there was a round tub/ shower combo.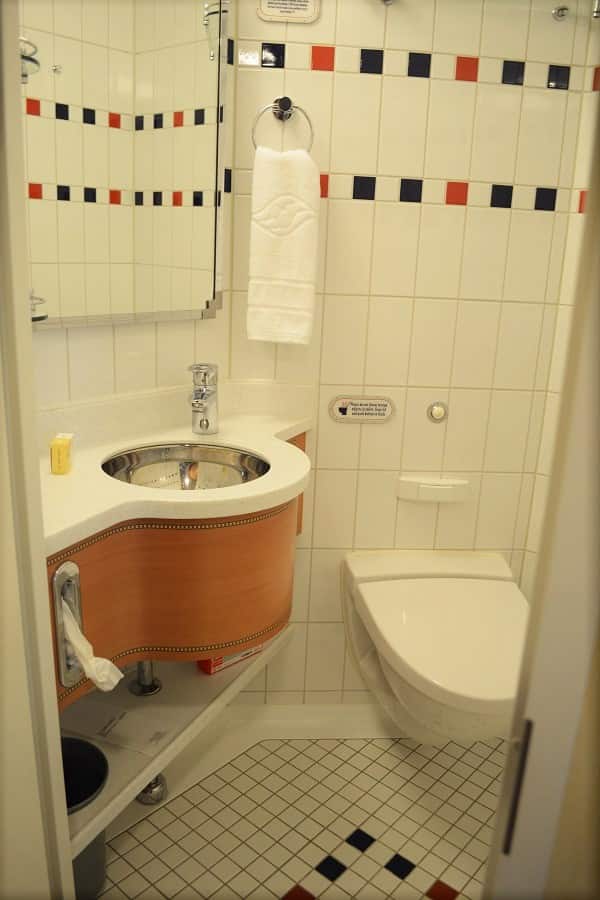 In the half bathroom with a vanity, sink and toilet which makes two people needing to get ready at the same time so much easier!
What we appreciate most about staying in a stateroom with a veranda is that it is almost like having an extra room.
You can get fresh air when you leave the veranda door open, enjoy a morning coffee (using the FREE room service) with a view of the ocean and can even lay clothes out to dry on the deck.
We love cruising on the Disney Dream for many reasons, but one is because this ship has so many rooms available that have a veranda.
Locations for Disney Dream Deluxe Family Oceanview Staterooms with Veranda
Category 4A: Decks 9 and 10
Category 4B: Deck 8
Category 4C: Deck 7
Category 4D: Deck 6
Category 4E: Deck 5; oversized private verandh
GET THE BEST PRICE ON A DISNEY DREAM CRUISE
Do you have a favorite type of stateroom on a Disney Cruise?