(We may earn a commission via affiliate links in this post. Read our full disclosure policy.)
When it comes to the holiday season, no place on Earth does it like Disney! Spending Christmas in Disney World is an amazing experience filled with tons of things to do. If you are visiting Disney World in December, there are plenty of Disney World Christmas attractions & events you can look forward to experiencing!
2021 Disney World Christmas Attractions & Events
When does Disney Decorate for Christmas?
When does Disney take down Christmas decorations?
Disney Christmas decorations will begin being dismantled January 5, 2021. While the parks seem to transform overnight, the resorts take a little longer.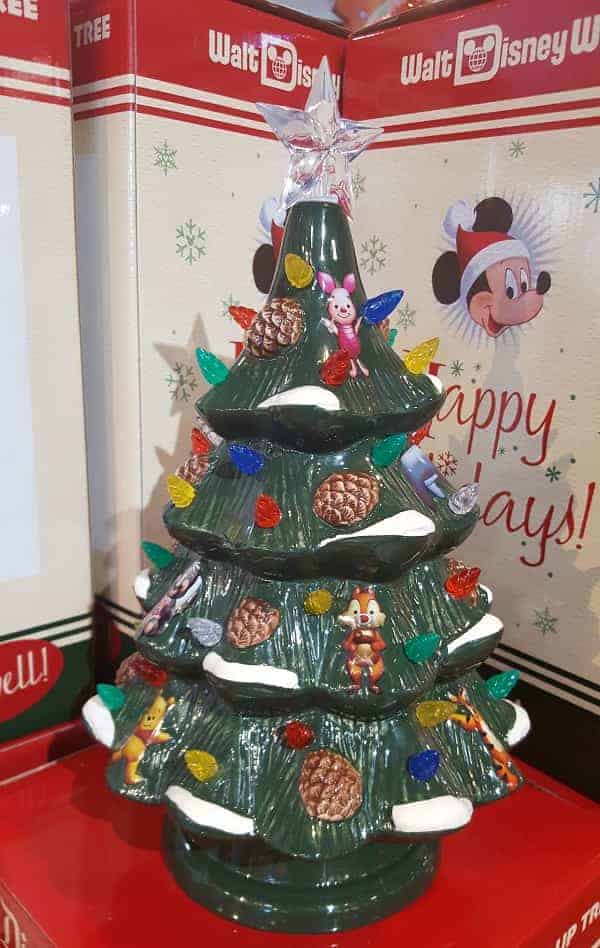 Disney World Christmas Merchandise
Through out the Disney World parks, resorts and Disney Springs stores, you will find tons of Disney Christmas merchandise.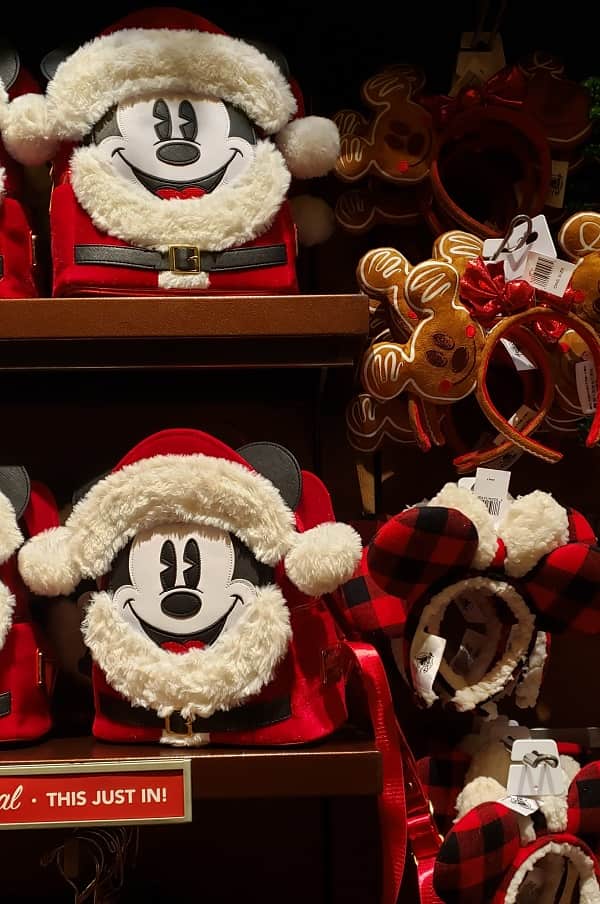 Some of the things you will find include are Disney Christmas shirts, Mickey Ear Christmas hats, Disney Character ornaments and all sorts of Christmas home decor!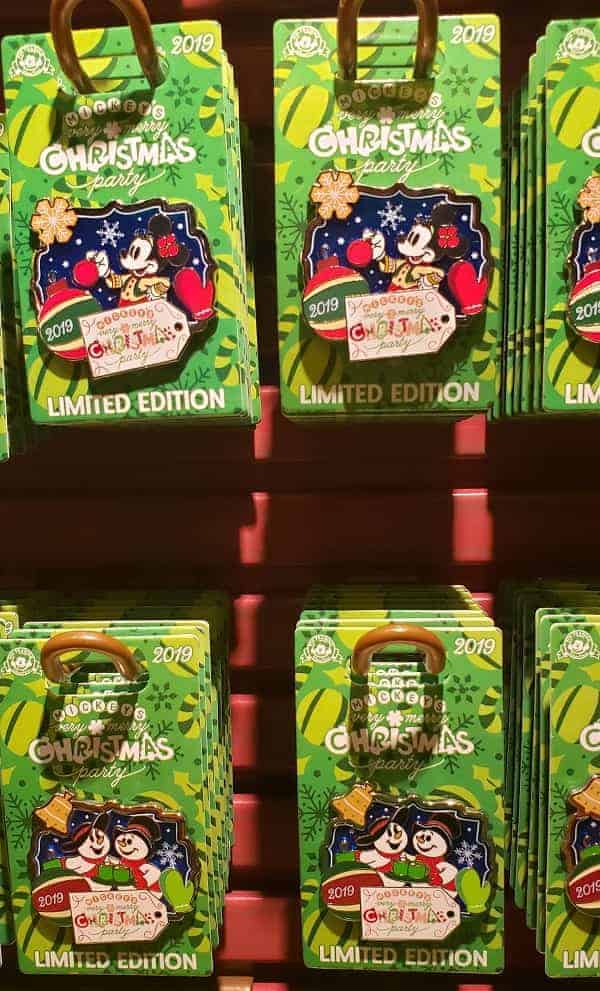 If you are a Disney pin collector, you won't want to miss your chance on getting Limited edition Disney Christmas Pins. There are a few different designs to choose from!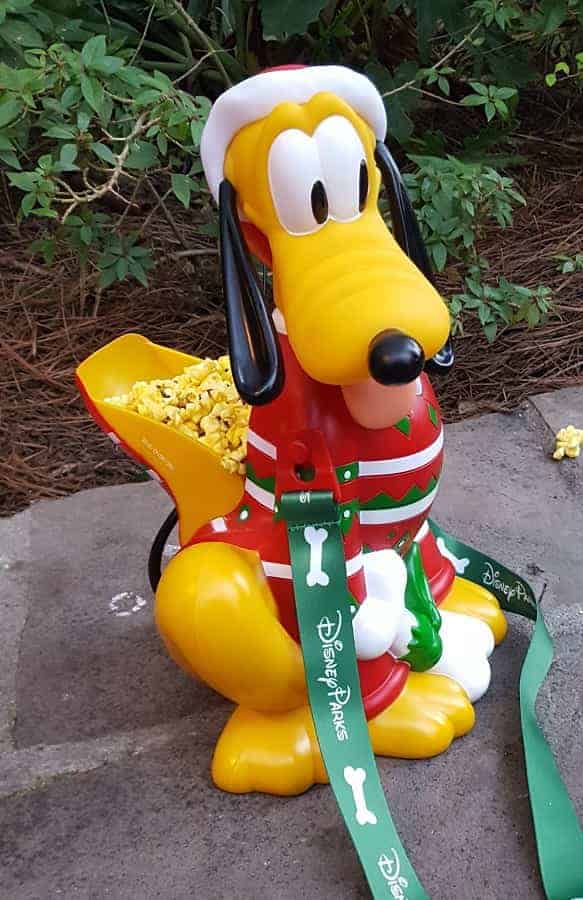 One of the most cherished souvenirs at Disney World during Christmas is the Disney character popcorn bucket. This bucket changes annually so they have become quite the collectors item.
Magic Kingdom typically has a Mickey Mouse, but this year we saw a Christmas tree (featuring Disney Characters).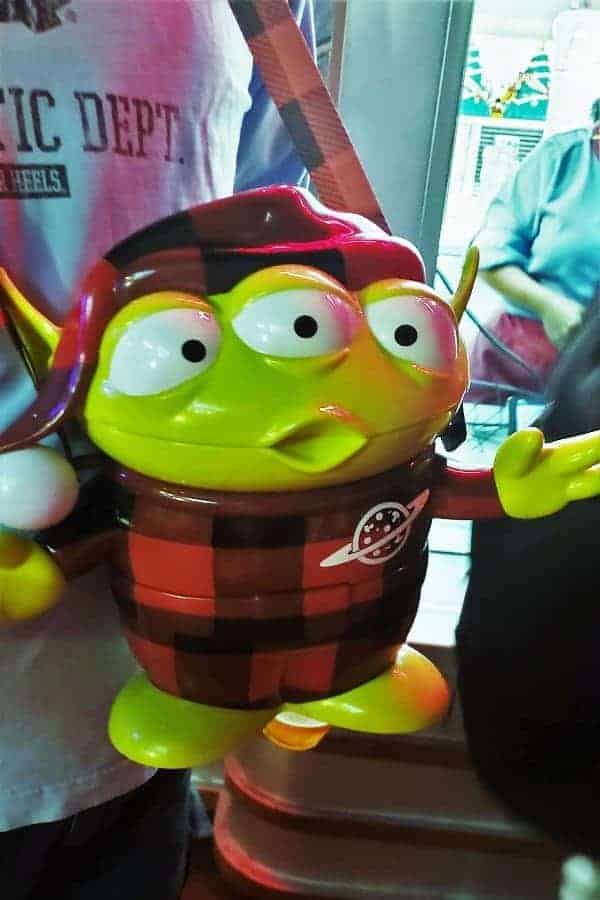 At Hollywood Studios, we found the Toy Story Alien Pop Corn bucket which is absolutely adorable!
They come with a strap or handle that makes them easy to carry with you.
They are $25, but you can get them refilled at any of the parks for just $2!!
We found that besides butter & caramel, there are other types of popcorn.
Epcot Tomorrowland: Cheddar Cheese, Buffalo Bleu Cheese, and Sour Cream and Chive.
Epcot Canada World Showcase: Maple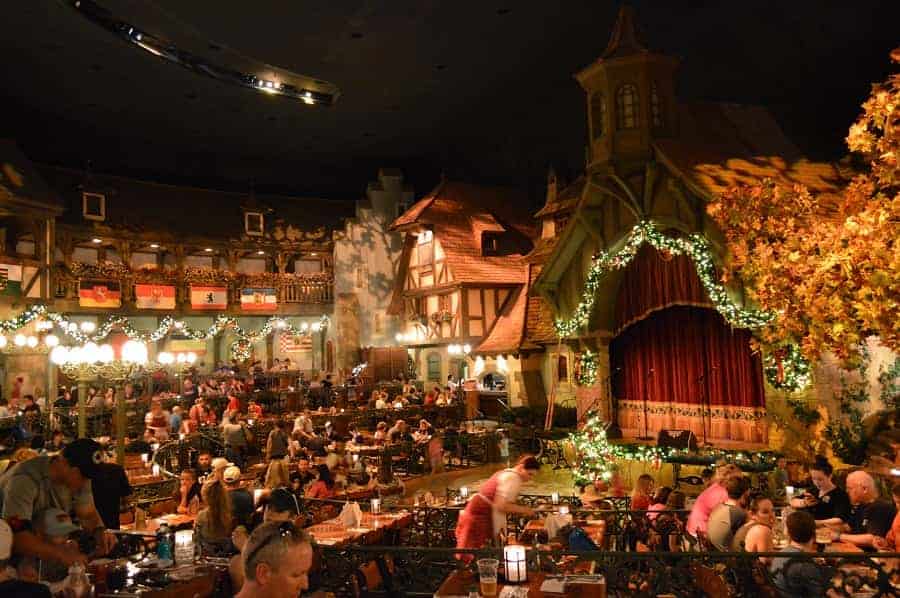 Where to Eat during Christmas in Disney World
Biergarten in Epcot is my favorite place to celebrate the Christmas season.
Biergarten has a full German buffet and a live German band that will play while you eat!
During the holidays, they will mix in some traditional Christmas songs in with the other Polka music.
Liberty Tree Tavern in Magic Kingdom is a great place for a traditional American meal.
Dinner is the same every night at Liberty Tree:
Roasted Turkey Breast, Pot Roast, and Oven-roasted Pork with Mashed Potatoes, Seasonal Vegetables, Herb Stuffing, and House-made Macaroni and Cheese.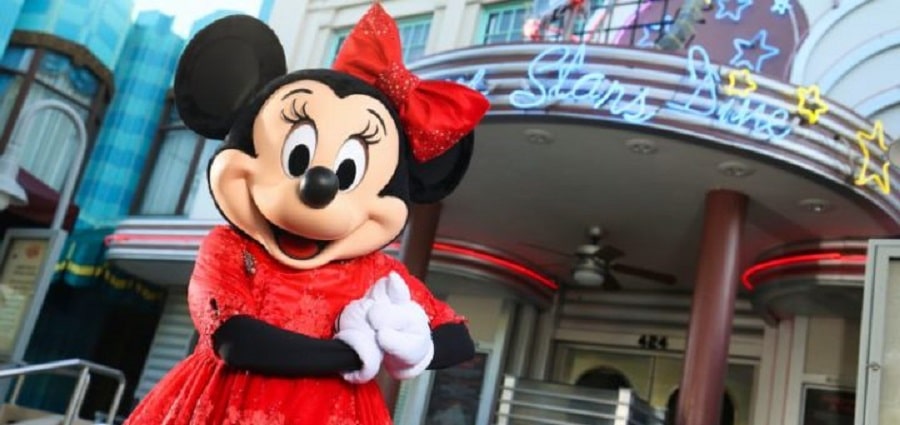 Minnie's Holiday Dine at Hollywood Studios is the best place to go if you want a full buffet and to visit with some of your favorite Disney characters.
What makes this restaurant great for Christmas is the holiday decorations, the characters dressed in their Christmas best and dining while listening to Christmas music playing in the background.
Hollywood & Vine is known for its seasonal menu, so you will find such selections as Ham with a Cherry Port Glaze, Corn Bread Stuffing and Sweet Potatoes.
One thing you can be sure of is that if you plan on going to Disney World during the Christmas season, you are in for a treat!
There is so much to do this time of year that you want to make sure that you do & see as much as possible.
Tips for Preparing for Holiday Travel to Disney World
Make sure that you pay attention to park hours.
Parks like Magic Kingdom close early on nights when they have Disney Very Merriest After Hours (you have to have a separate ticket for this event).
Buy your Christmas shirts before you go to Disney. While there are some in the parks, you will find a better selection (and more unique designs) if you buy them ahead of your trip.
Make your Dining Reservations in advance. The restaurants mentioned above will book up fast. Don't miss out because you waited too long.
If you want to be extra… festive… buy things like Light Up Christmas necklaces before you go.
Have you been to Disney at Christmas time? What is your favorite part?