With all the wonderful treats at Disney, you may find it hard to choose just one. If you are a Star Wars fan, you may choose to try the Darth Vader Cupcake.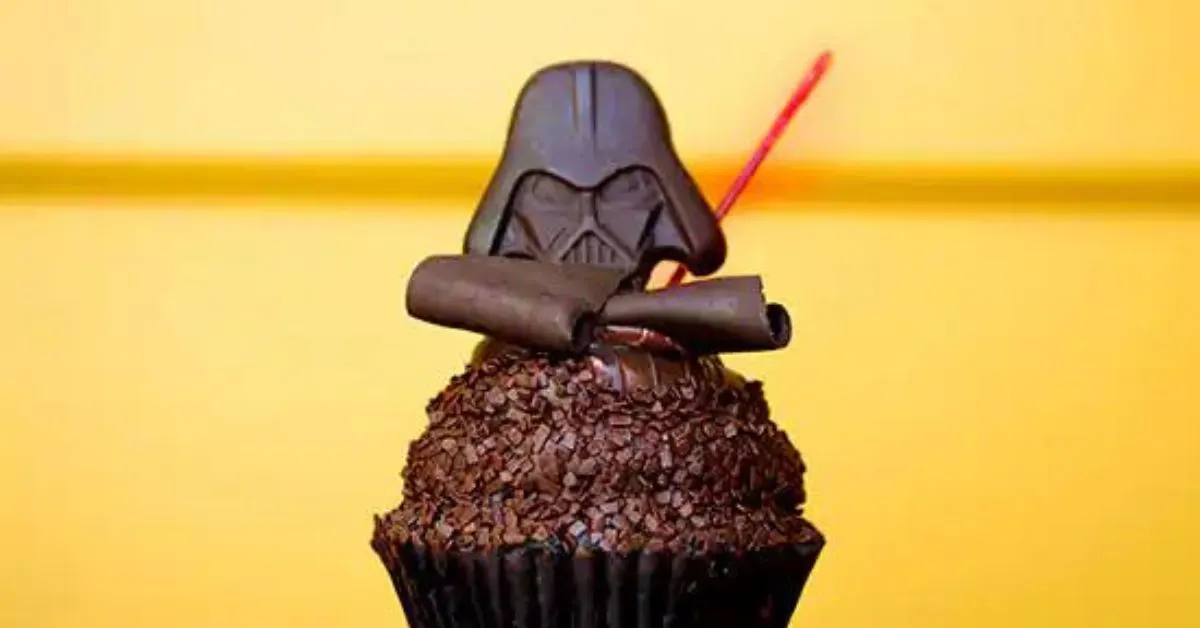 This specialty chocolate cupcake only appears in Hollywood Studios during the month of May when the park celebrates May the 4th (but is available til May 31st).
The Dark Vader cupcake is chocolate cake covered in peanut butter icing and then dipped in chocolate ganache & sprinkles. It features a chocolate Darth Vader on top.
It is delicious; like eating a Reese's Peanut Butter Cup!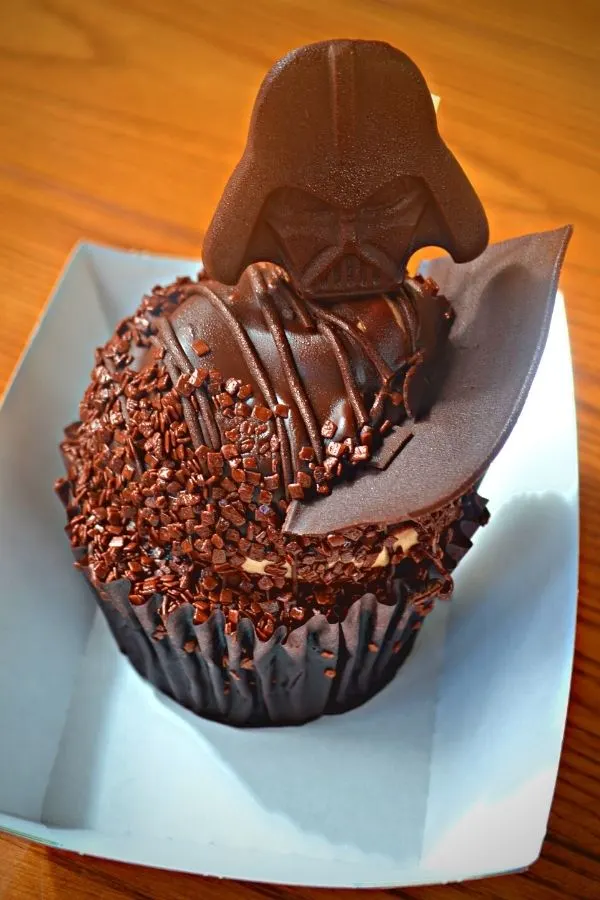 Specialty cupcakes like this aren't available everywhere but look for this one at Hollywood Studios at Back Lot Express, and at the Hollywood Studios Starbucks location.
The Darth Vader Cupcake is $5.99 but if you have the Disney Dining Plan, you can pay for it with a snack credit.