Are you planning a trip to Walt Disney World in December? It is certainly one of my favorite times of year to visit the parks, especially the Magic Kingdom. The Magic Kingdom in December is something magical to experience!
Even if you don't get to visit Mickey's Very Merry Christmas Party, you will find the Magic Kingdom is the perfect place to get in the holiday spirit!
Why You Should Visit Magic Kingdom in December:
Holiday Decorations
While Cinderella's Castle is the focal point (especially at night) there are many other beautiful holiday decorations. You will find beautiful displays at the entrance of Main Street USA, in the windows of shops, and all around the park.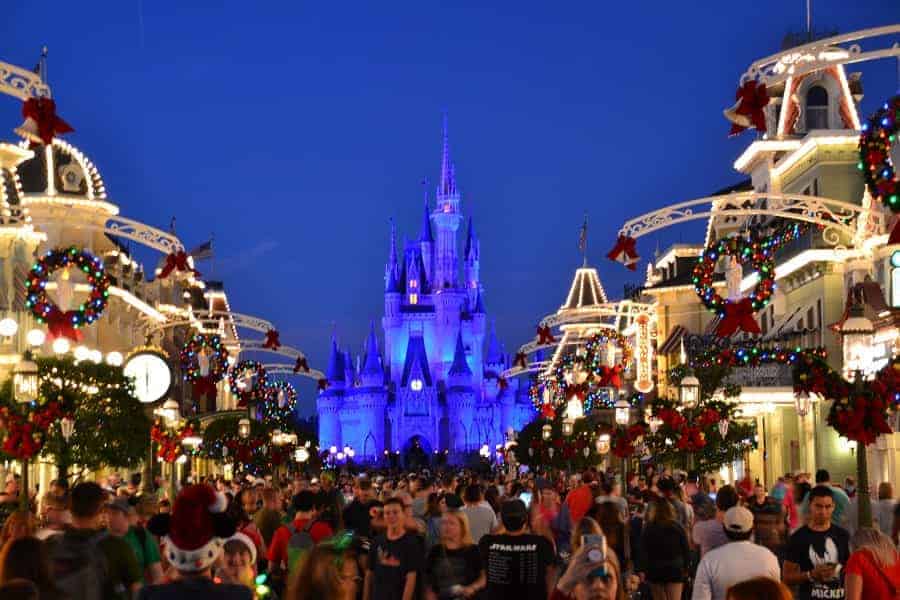 My favorite Christmas decorations are the Mickey Mouse Wreaths on the street lamps down Main Street USA.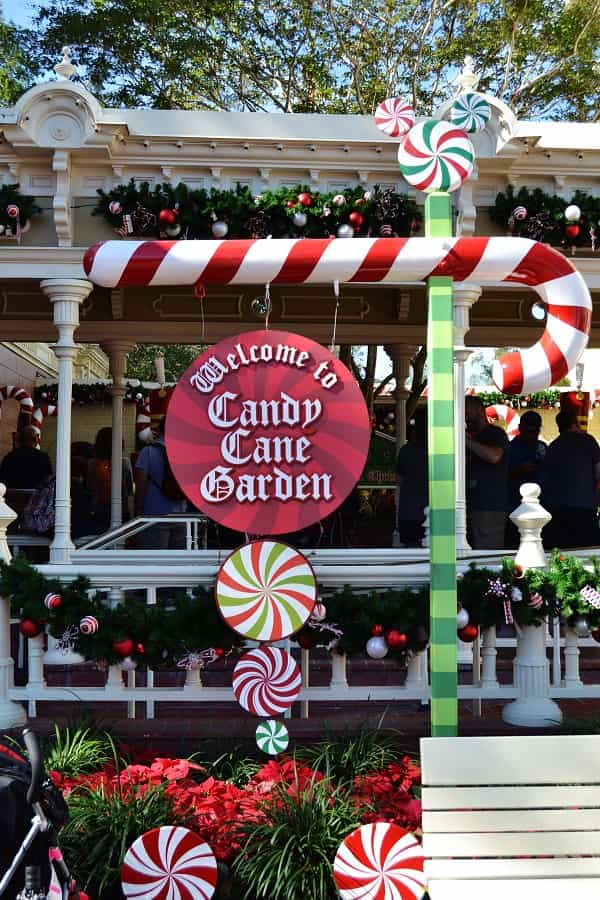 Great photo spots for taking your annual Christmas Card pictures
When you go to the Magic Kingdom at Christmas you will find a ton of really great photo opts. Our favorite are toward the front of the park, right by City Hall where you will find Santa throughout the day.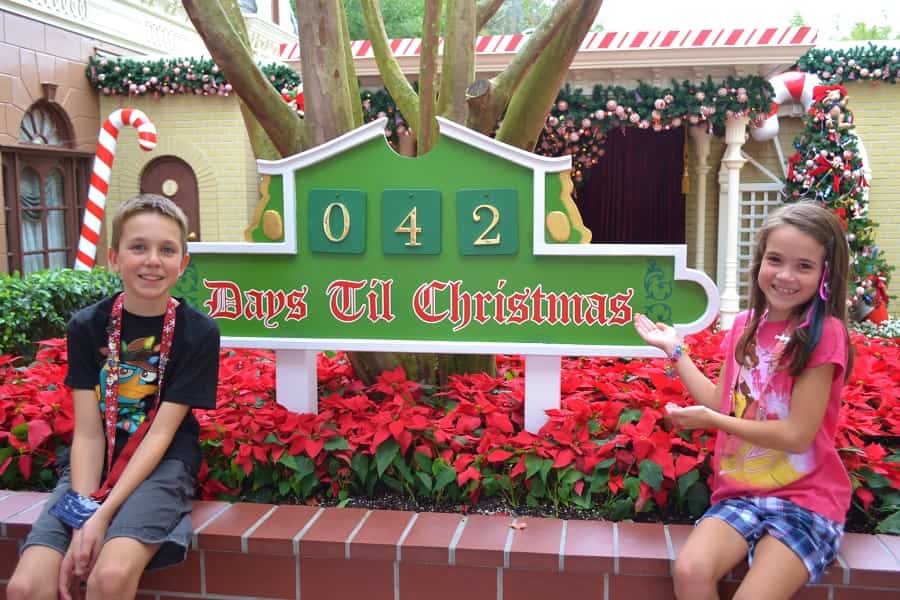 There is a countdown to Disney marker, a bench where you can sit with Santa (when he isn't there), and tons of large holiday decor like Toy Soldiers and the big Christmas tree near the town square.
Don't forget to wear your Disney Holiday Christmas Shirts to the park!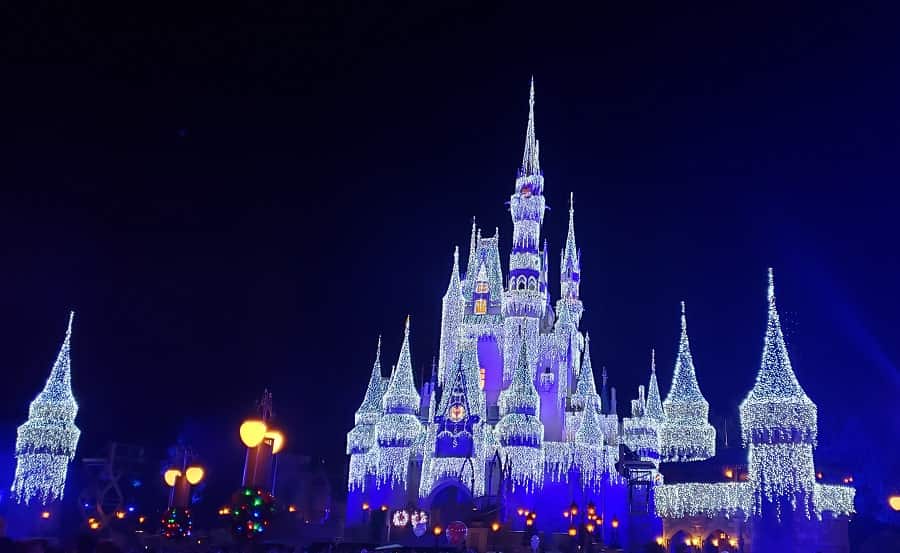 Cinderella's Castle is decorated in Christmas lights!
It is simply breathtaking when they are lit. During the day, the castle will look like it normally does, but each night, there is a lighting ceremony when you will see the Dream Lights get turned on.
They are absolutely amazing to see!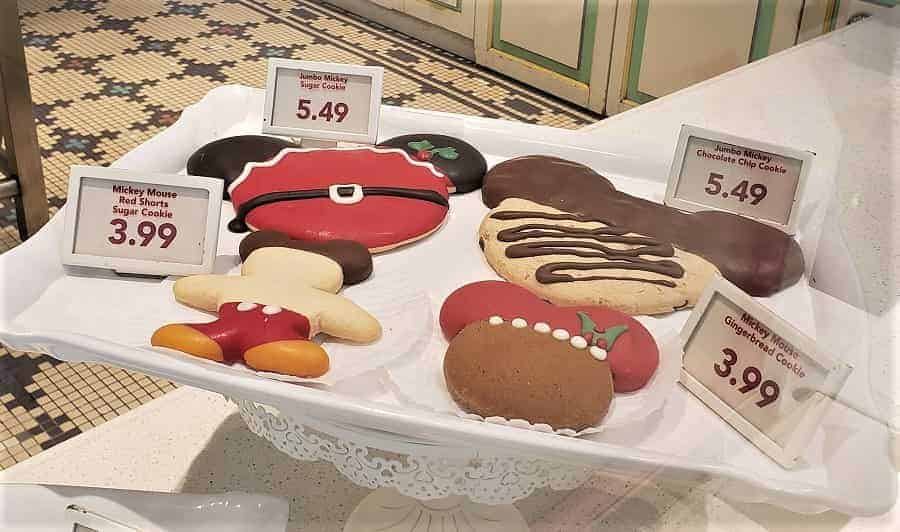 Holiday Treats
There is nothing quite like holiday goodies at Disney! This is only of the only times of year you will find Gingerbread Mickey!
A stop at the Main Street Bakery is an absolute must. Let me warn you though, it's hard to choose between so many yummy Disney holiday treats!
This is the only time of year when this favorite ride transforms into a Christmas themed cruise!
You'll still find the same off-beat jokes, but this time of year the jokes are totally different and revolve around the holidays!
---
What are your favorite parts of visiting Magic Kingdom at Christmas?