(Note: The links in this post are affiliate links, and we will be compensated when you make a purchase by clicking through our links. Read our disclosure policy.)
Disney World Character Palooza at Hollywood Studios is a time when some of the less seen characters come out for an unannounced meet and greet.
While it has been widely speculated that this meet & greet only happens inside the gates of the park, we actually experienced before we entered.
On a day when we decided to park hop (to grab a meal over at Hollywood & Vine) we noticed a ton of activity over on the far right side of the entrance gates to Hollywood Studios.
Imagine our excitement to see that it was the tail end of the Disney World Character Palooza that we had heard about.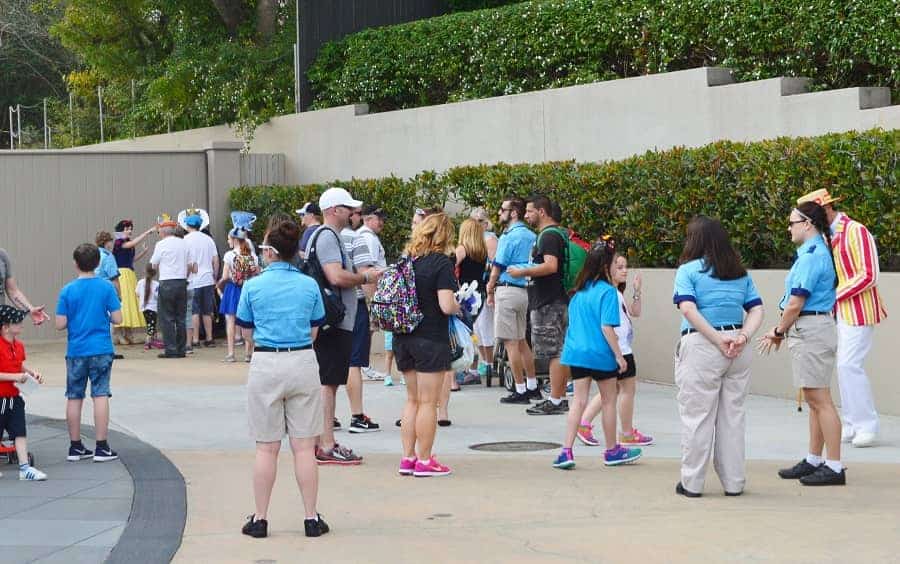 Tips for Disney World Character Palooza at Hollywood Studios
If you are lucky enough to stumble upon this wonderful character experience count yourself VERY lucky and be prepared that you will not get to meet EVERY character.
Disney World Character Palooza tips:
Get in a line immediately. This event only lasts about 20 minutes so there is no time to waste.
Send one person from your party who doesn't care to be in the photo in a second line to hold the spot
Have your camera and autograph book ready to go. There is no photographer.
These are typically characters with A LOT of personality! They will want you to play along so it is a great opportunity to be silly in photos.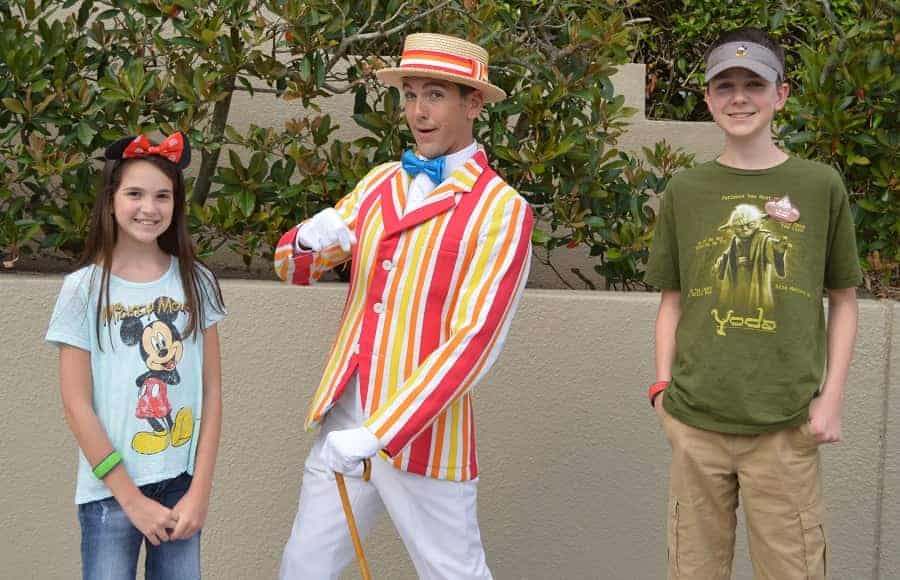 Who did we see at the Disney World Character Palooza?
Bert from Mary Poppins
Snow White & Evil Queen
Robin Hood
Brer Fox
Aladdin & Jasmine
Stitch
Keep in mind, you really can't plan to attend this meet and greet.
You literally have to just stumble upon it because NO ONE will tell you when and where it will occur and it seems to change on a whim.
Have you attended Character Palooza at Hollywood Studios? Who did you see?
Disney Autograph Book Ideas
If you are planning on meeting Disney characters, be sure to have a autograph book ready! When it comes to Disney autograph books, these are definitely some of the cutest we've seen!
Photo Credit: www.shopdisney.com
Photo Credit: www.etsy.com
Photo Credit: www.etsy.com
Photo Credit: www.shopdisney.com
Photo Credit: www.etsy.com
Photo Credit: www.shopdisney.com
Photo Credit: www.shopdisney.com
Photo Credit: www.shopdisney.com