(We may earn a commission via affiliate links in this post. Read our full disclosure policy.)
When you are planning a trip to Epcot, you are going to want to know the BEST Epcot Fastpass reservations to make. It will make a huge difference in how your time at the park is spent and how much you will be able to do.
You first need to understand how the Disney Fastpass system works.
When you purchase your Epcot ticket, you will get to choose three Fastpasses to use during your time in the park.
These Epcot Fastpasses are important because they will give you the ability to skip the line at some of the most popular Epcot rides.
What makes using Disney Fastpasses different at this park is that Epcot has Fastpass Tiers. This means that you will be limited as to which rides you will be able to choose from.
BEST Epcot Fastpass Rides & Attractions
Frozen Ever After
For Tier 1, you only get one Fastpass and you will have to choose between Frozen Ever After, Test Track & Soarin'.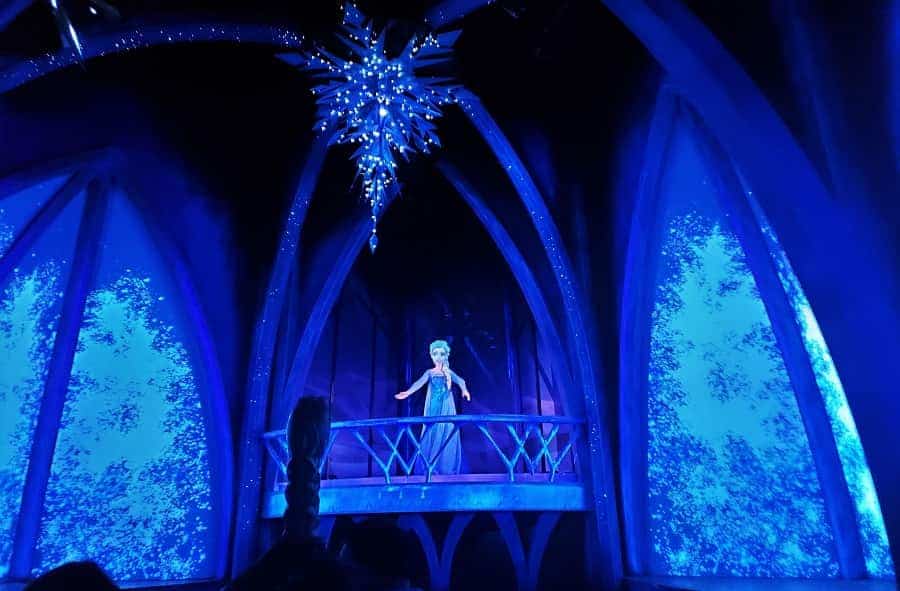 The most difficult Fastpass to get for a ride in Epcot is for Frozen Ever After.
If this is something you want to do and don't want to spend 2 hours in a line, you will need to get a Fastpass. This means that you need to be ready 30 days out to make that reservation.
Test Track and Soarin' are usually easier to get Fastpasses for, but if you don't get a Fastpass for either of those, then that needs to be the first priority when you arrive at Epcot.
If your hope is to ride all three, then I would recommend:
Get a Fastpass for Frozen Ever After
Ride Soarin' as soon as you get to the park
Use the single rider line for Test Track
For Tier 2, you get to choose two Fastpasses. These should be pretty easy to secure.
We have found that some of the rides & attractions in Tier 2 don't really need a Fastpass and getting one would be a waste.
Do NOT choose a Fastpass for Disney & Pixar Short Film Festival. There is NEVER a line for it and it is a theater, so seats are almost always available.
If you have already seen Mickey & Minnie Mouse & Goofy, you don't really need to see them again at Epcot. I wouldn't waste a Fastpass on the Character Spot Meet & Greet.
The best use of the Tier 2 Epcot Fastpass would be Mission Space & Spaceship Earth.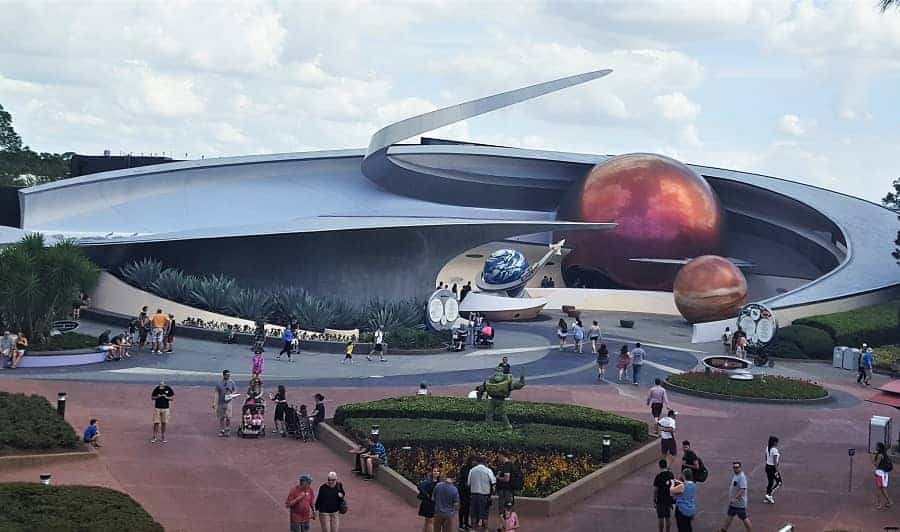 Mission Space
Learn what it's like to be an astronaut going into space on Mission Space.
You will form a team of 4 people who will each be assigned a role: navigator, pilot, commander or engineer.
During your flight, you will experience the sights, sounds and feeling as if you are on an actual launch.
If you have really small kids, then you may want to replace Mission Space with the Seas with Nemo & Friends (although we haven't found the lines to be that bad, especially once the World Showcase opens).
Spaceship Earth
You might be wondering why Spaceship Earth is on my Epcot Fastpass list.
This is an iconic ride. The idea that you can ride throughout the Epcot ball is something everyone needs to do at least once.
On this ride, you travel through time from the dawn of civilization to the computer age.
If you have ridden it once, you might not care about doing it again. If that is the case, you might want to do The Seas with Nemo & Friends instead.
When to Make Epcot Fastpass Reservations
Those staying at a Disney World Resort can book their Fastpasses 60 days in advance of their trip.
Disney Annual Passholders and Non-Disney resort guests can make their Fastpass selections 30 days in advance of their trip.
Once your Fastpass Reservations are booked, they will be attached to your account through the My Disney Experience App until you change them.
You can change them any time! Simply log into your account and move things around to suit your needs.
---
With all the changes coming to Epcot, we can anticipate an overhaul of the Epcot Fastpass Tiers.
I am sure that the Tiers will remain, but we may end up seeing three Tiers where you will be able to pick one rides/ attraction from each one.