Are you planning the perfect family vacation to Disney World? Look no further, as we have compiled a list of the best Disney resorts that cater to families of all sizes. From themed rooms and activities to convenient locations and top-notch amenities, these Disney World resorts for families are guaranteed to make your Disney experience unforgettable.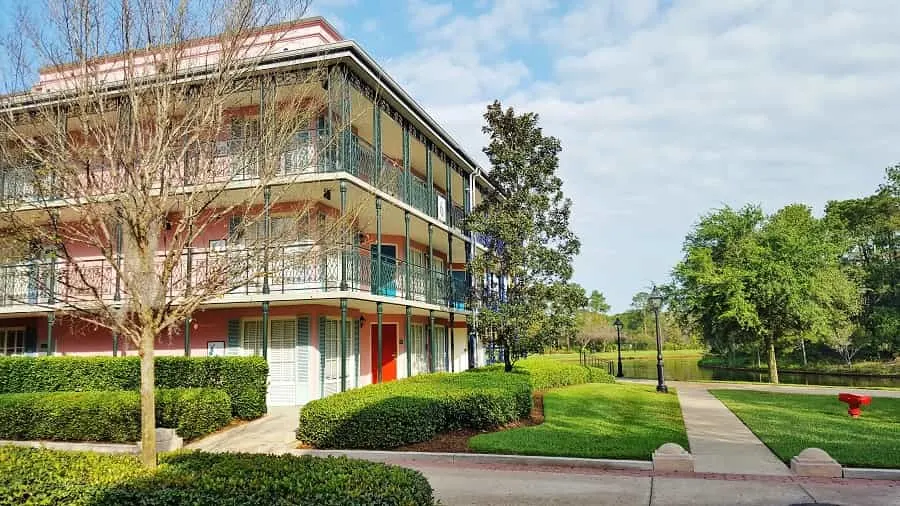 5 Best Disney World Resorts for Families in 2024
Families come in all different sizes and with different needs which can make choosing the best Disney World resort for your family tricky.
We've compiled a list of the best Disney World resorts based on different criteria.
Hopefully, you will find one of these speaks to your situation!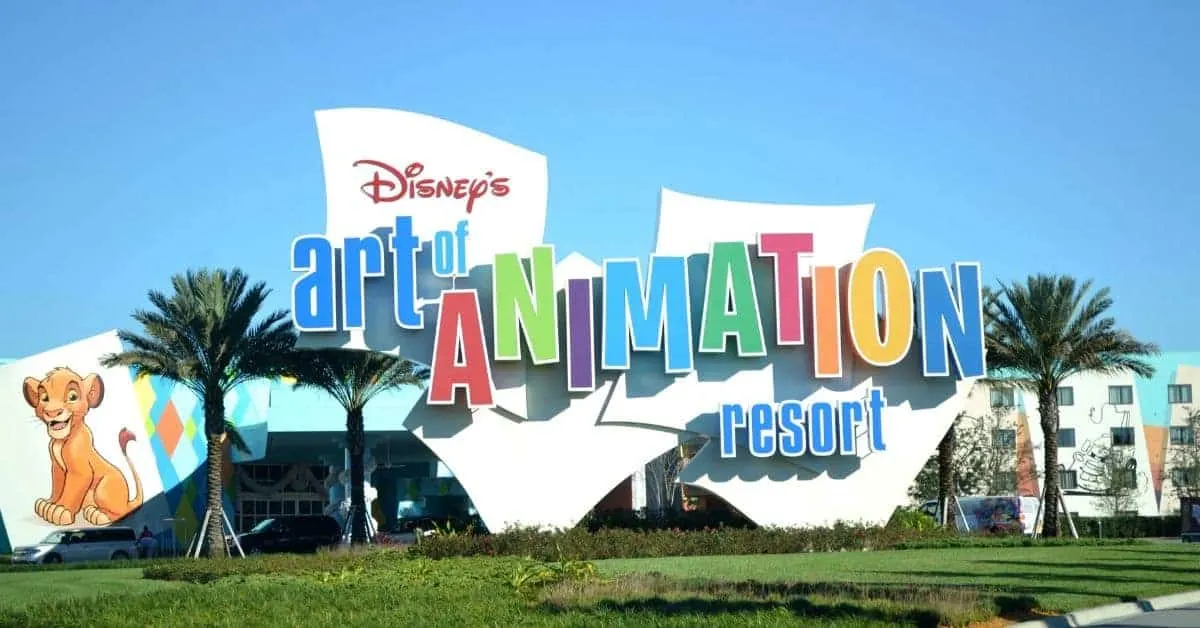 1. Best Disney World Resort for Families with Small Kids: Disney's Art of Animation Resort
Located in the heart of Disney World, this resort is perfect for families who want to stay close to all the theme parks and attractions.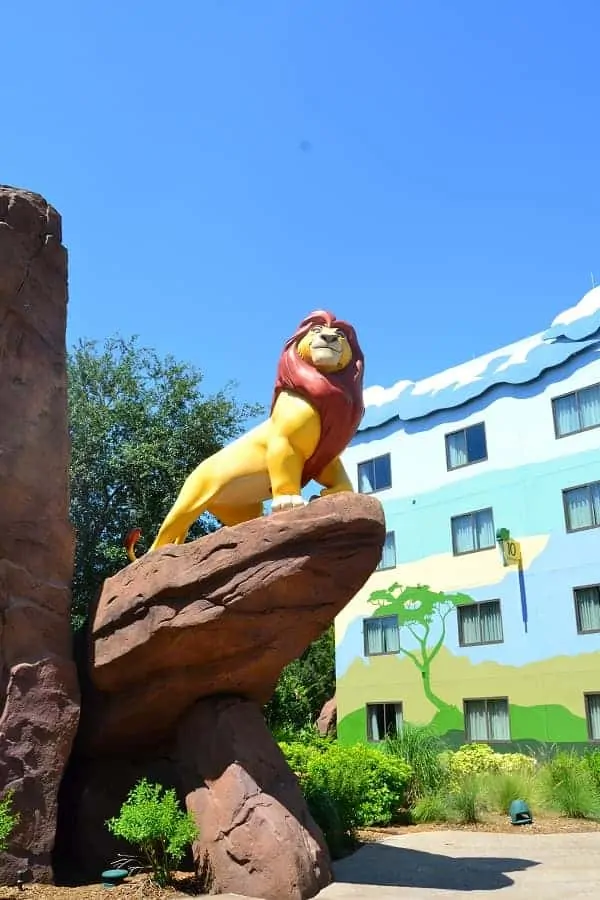 The Art of Animation offers themed rooms featuring popular animated movies such as Little Mermaid, Finding Nemo, Cars, and The Lion King.
Kids will love the larger-than-life decor and parents will appreciate the spacious family suites in some of the resorts that can accommodate up to six people.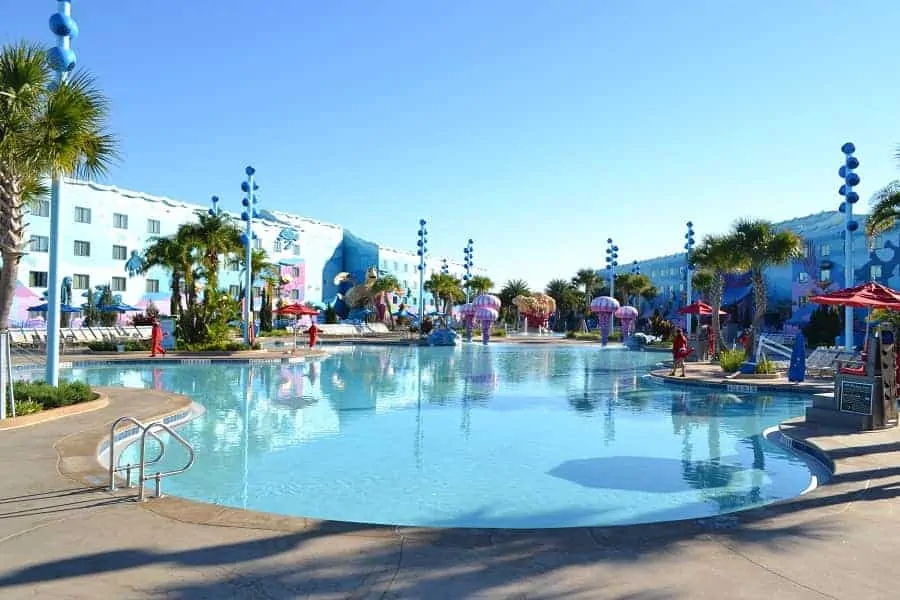 Aside from the themed rooms, this resort also boasts three pools, a splash zone and playgrounds for the whole family to enjoy.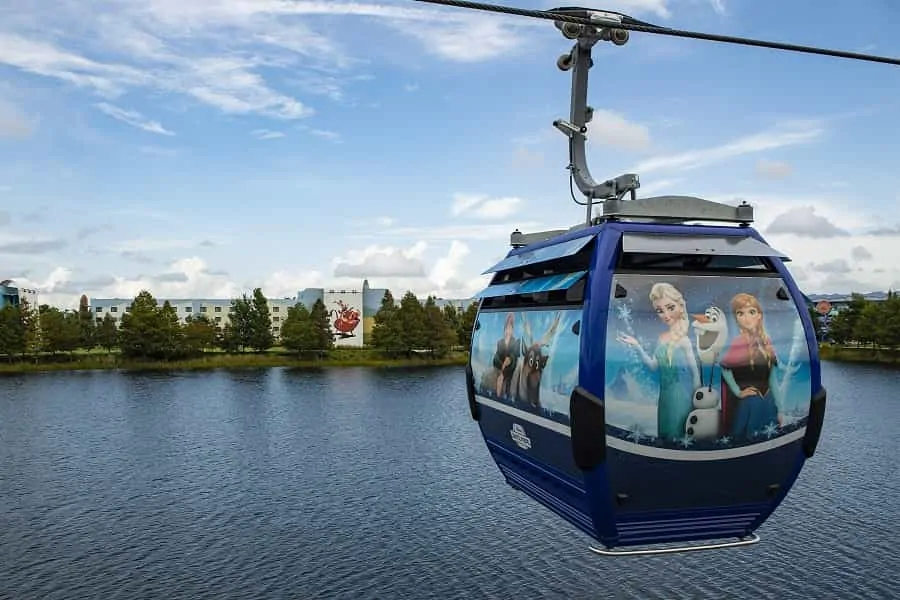 This resort is also on the Skyliner circuit, so families can easily move from the resort to EPCOT & Hollywood Studios on a gondola.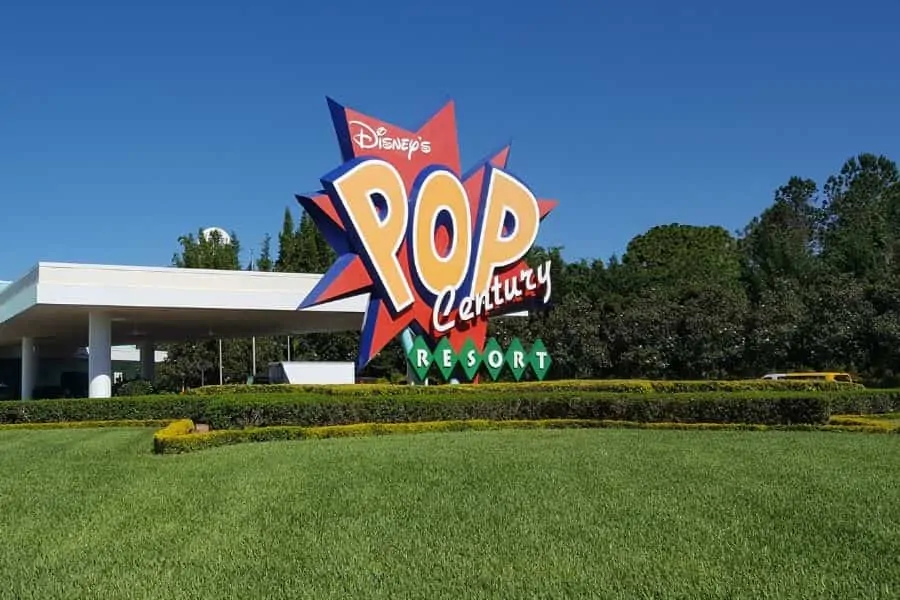 2. Best Disney Resort for Families Traveling on a Budget: Pop Century
Traveling to Disney World can be a costly affair, but that doesn't mean it can't be done on a budget.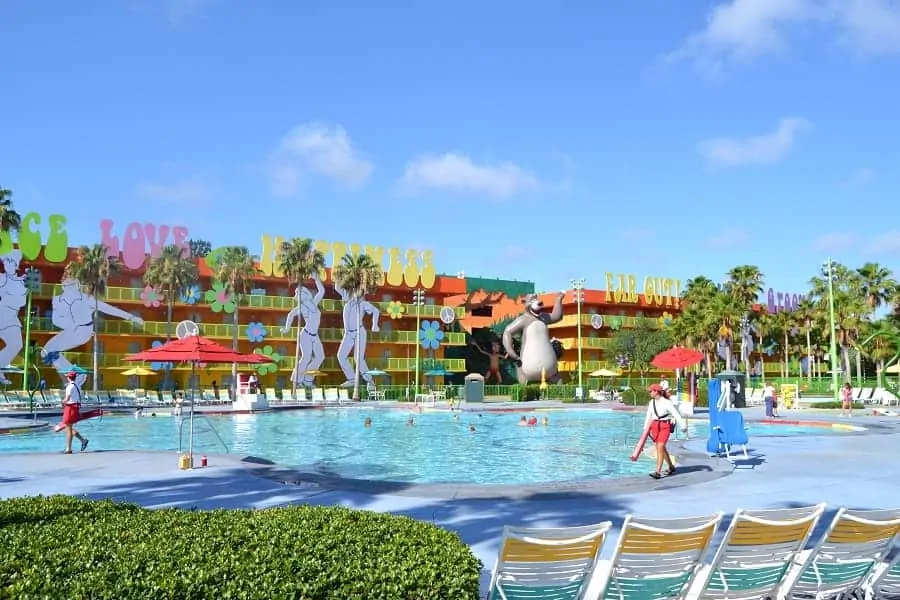 Pop Century Resort is an excellent choice for families looking for affordable accommodations without sacrificing the Disney experience.
This value resort is one of our favorites for a number of reasons,
Pop Century has spacious rooms due to the Murphy Bed that can be turned into a table during the day.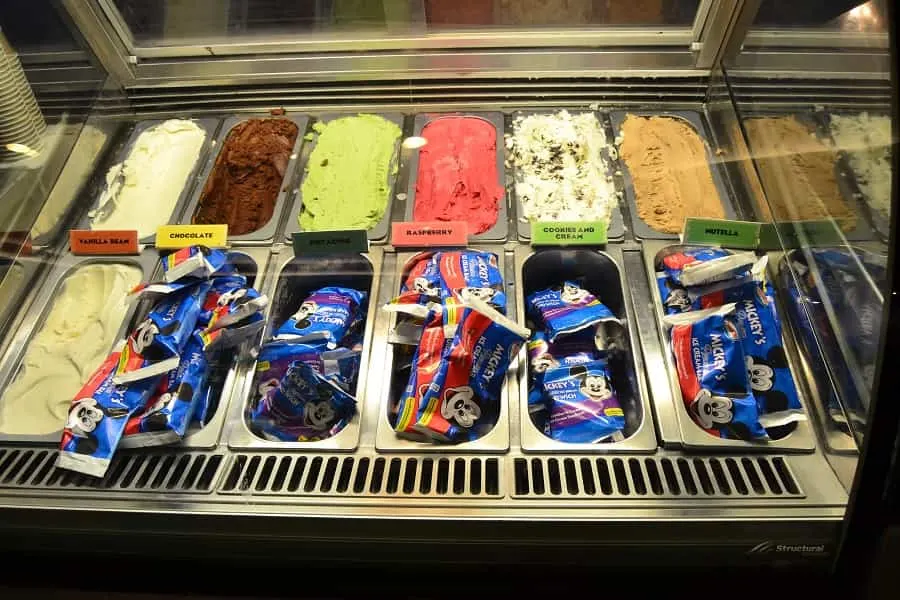 It has the best value resort quick service restaurant, Land of Flavors, that features tons of food options and a gelato bar.
Guests can rent quad bikes and venture around both Pop Century and Art of Animation via their bike paths.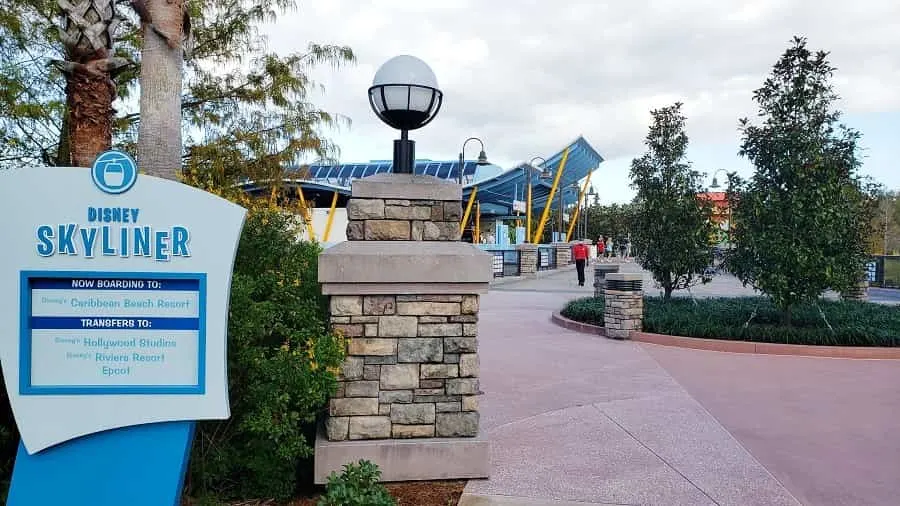 This resort also has a Skyliner station which conveniently gives guests access to Hollywood Studios and EPCOT.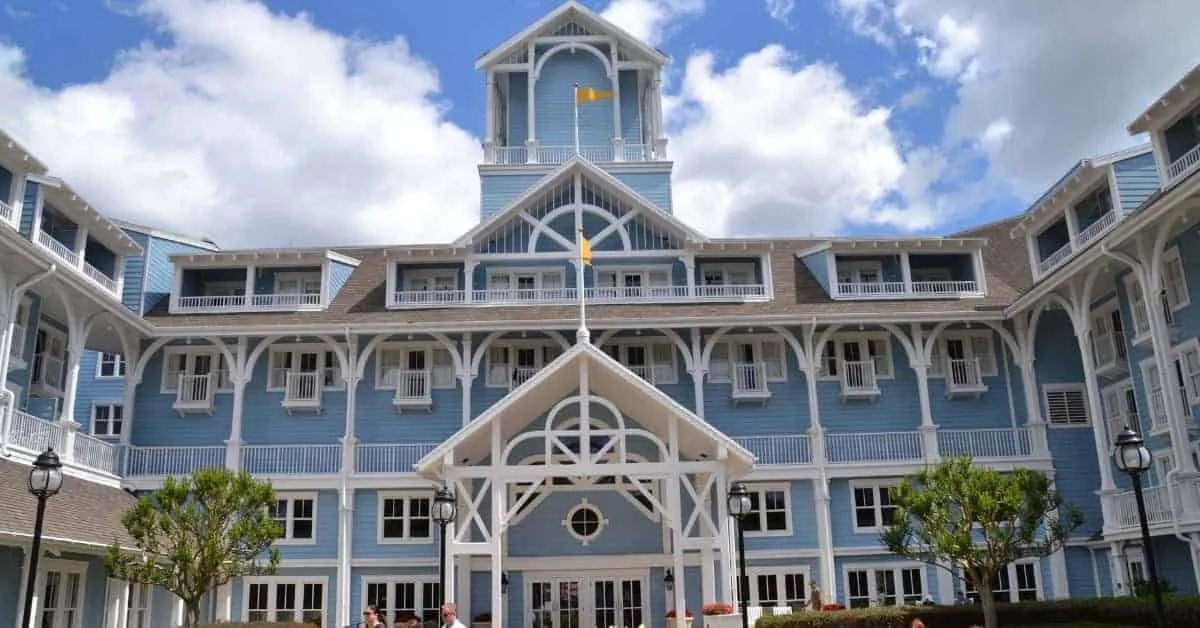 3. Best Disney Resort for Families with Teens: Beach Club Resort
For families going to Disney World with teenagers, Disney's Beach Club Resort is the perfect choice.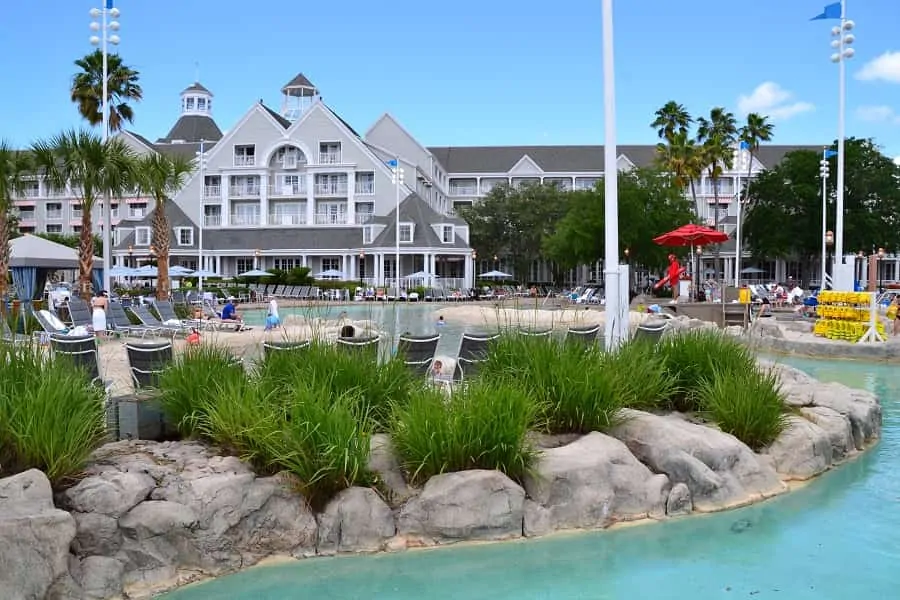 This New England-style resort boasts three heated pools, a lazy river, and probably the BEST waterslide on Disney property!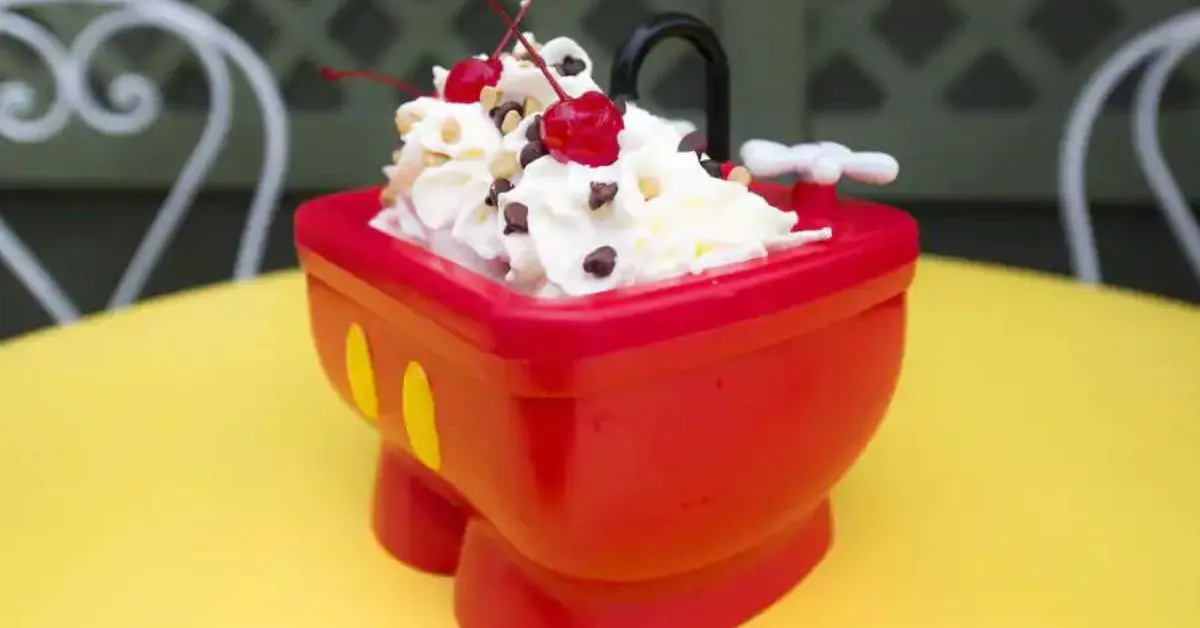 When it comes to food options, teens are going to LOVE snacking at Beaches and Cream Soda Shop where they can dine on Chili-cheese tots or indulge in the iconic Kitchen Sink sundae.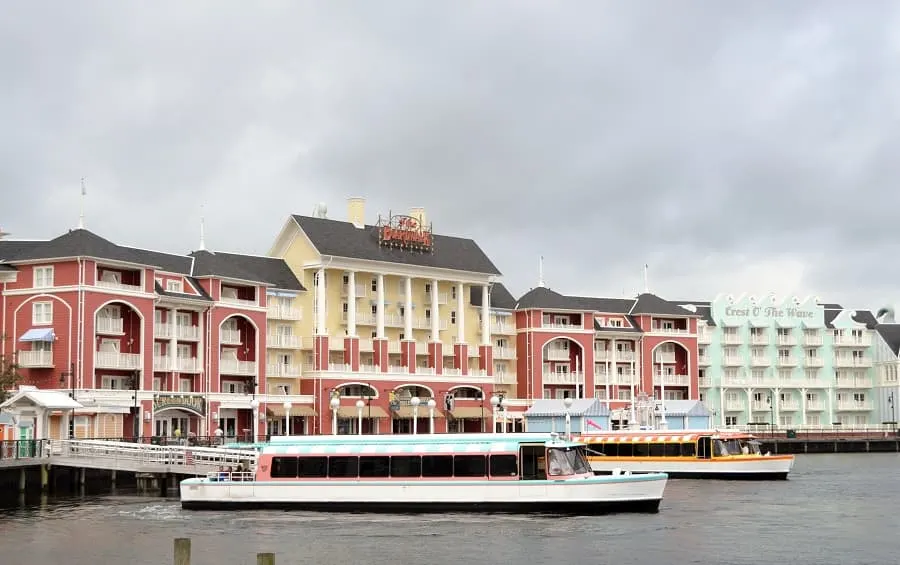 And teenagers can enjoy a little freedom to hang out on the Boardwalk or walk to EPCOT & Hollywood Studios with or without their parents.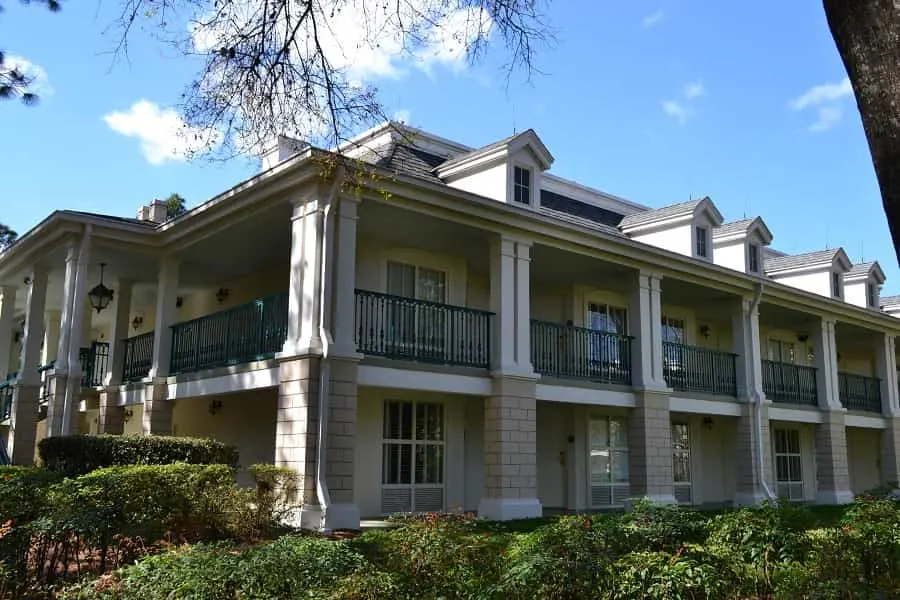 4. Best Disney Resort for Princess Fans: Port Orleans Resort – Riverside
For families with little princesses in tow, Port Orleans Resort – Riverside is the perfect choice.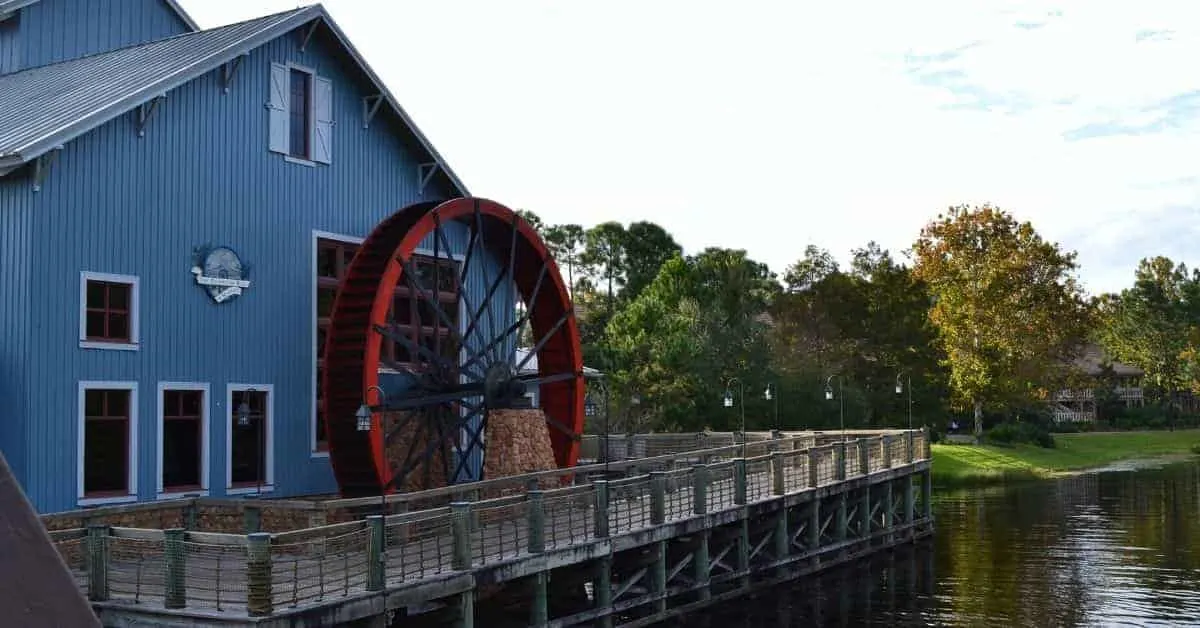 This charming resort makes guests feel like they are in the story of Tiana from Disney's "The Princess and the Frog."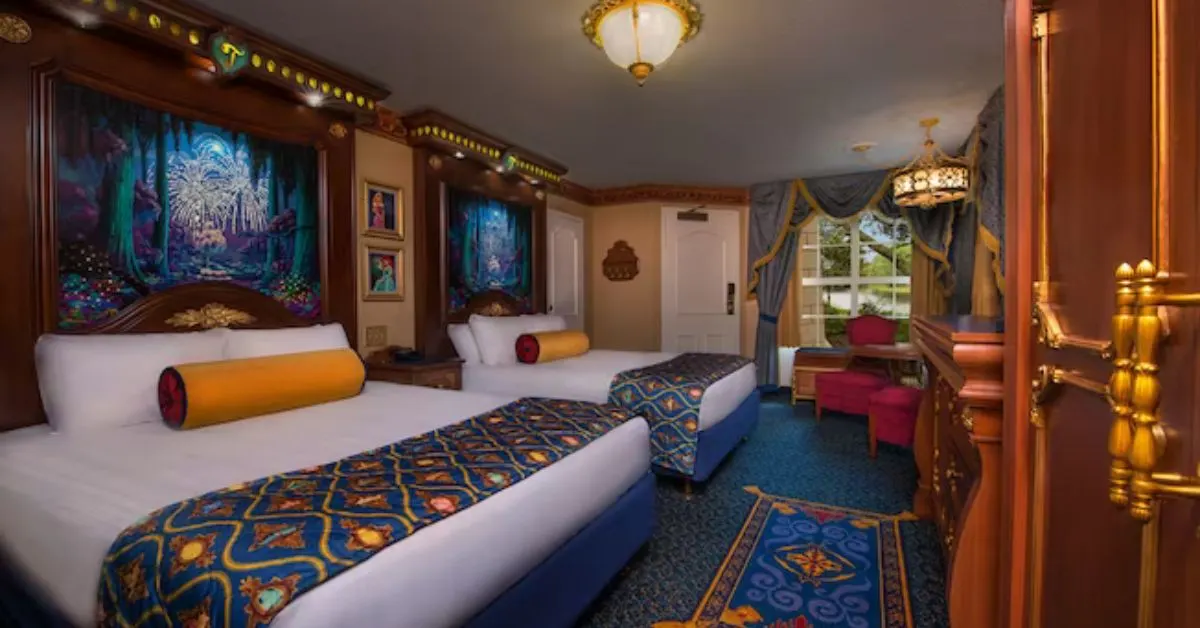 Royal Guest rooms are a great way to add a little extra magic to a Disney vacation.
These princess-themed rooms will make your child feel like they are royalty!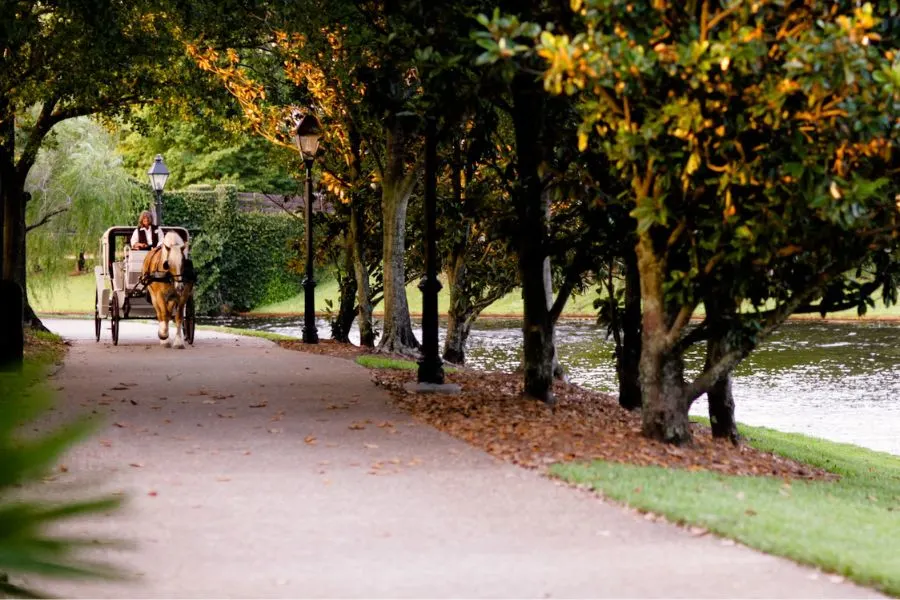 In addition to the room, guests can indulge in taking a horse-drawn carriage ride along the scenic banks of the Sassagoula River!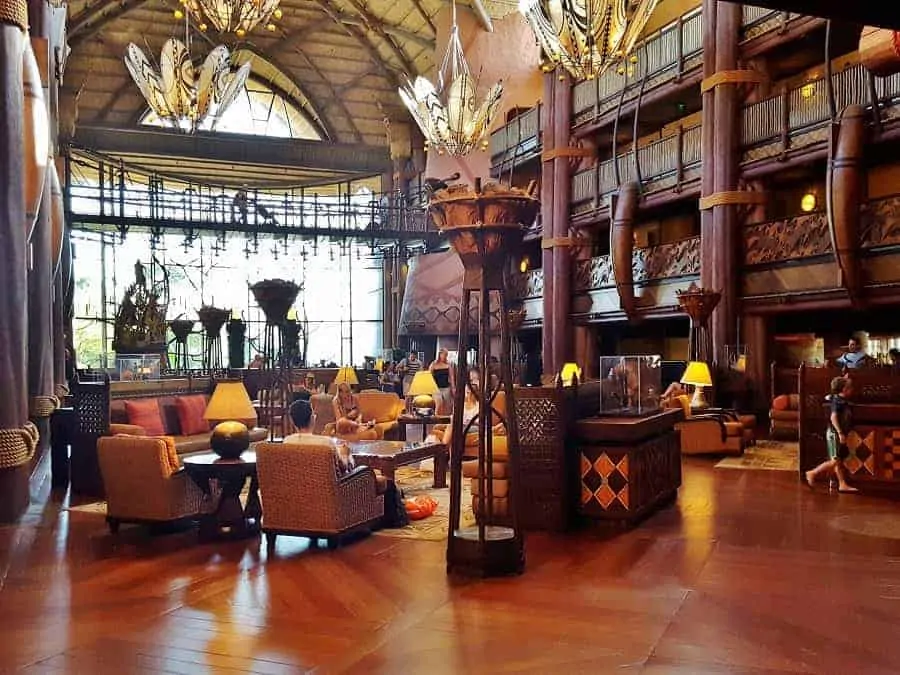 5. Best Disney World Resort for a Unique Experience: Animal Kingdom Lodge
For families who want a more unique experience, Disney's Animal Kingdom Lodge is the place to be.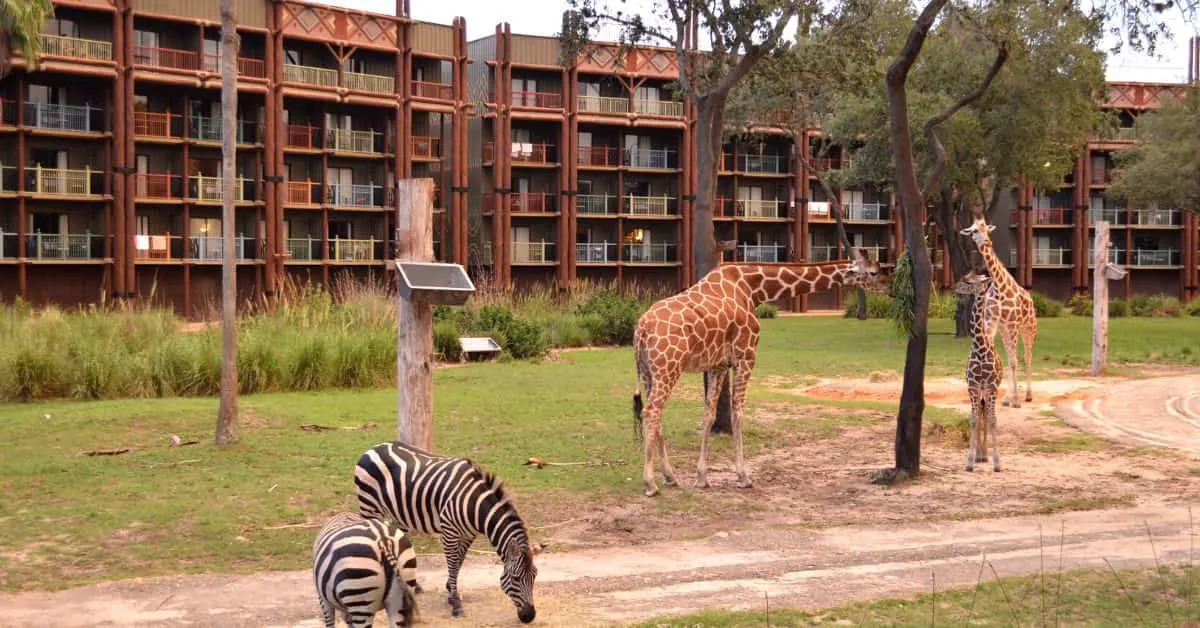 This resort lets guests get up close and personal with over 200 animals from around the world, including zebras, giraffes, and flamingos.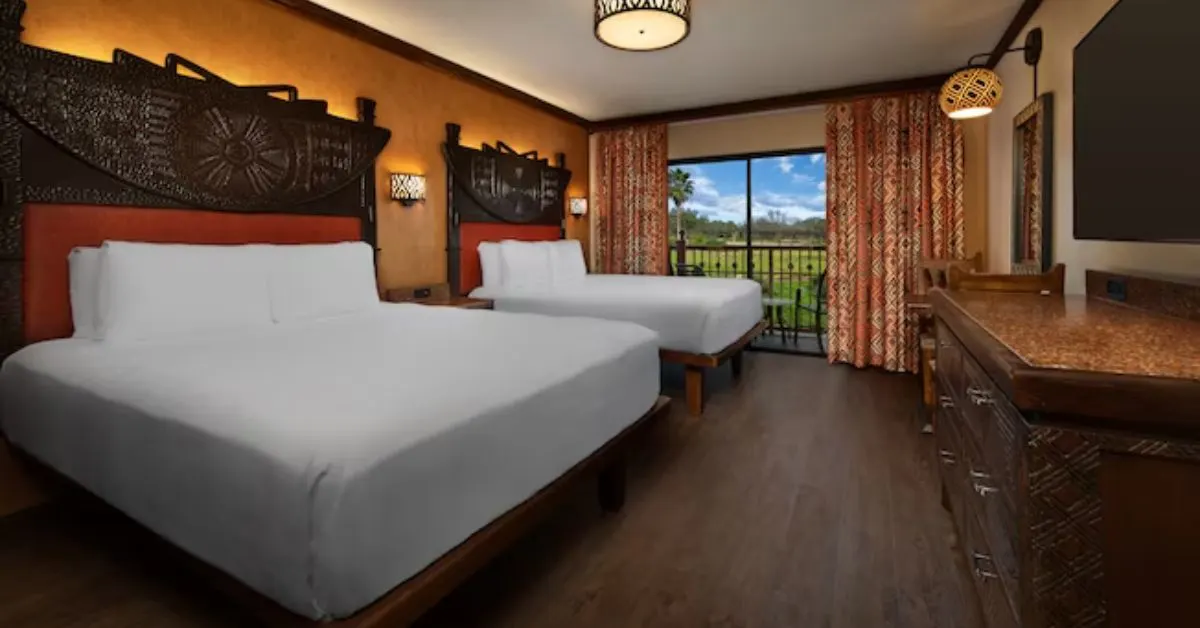 The rooms are designed with African-inspired decor and some rooms even offer balconies with savanna views.
Kids will love exploring the resort's many activities, from cultural experiences like drumming lessons to nighttime safari tours.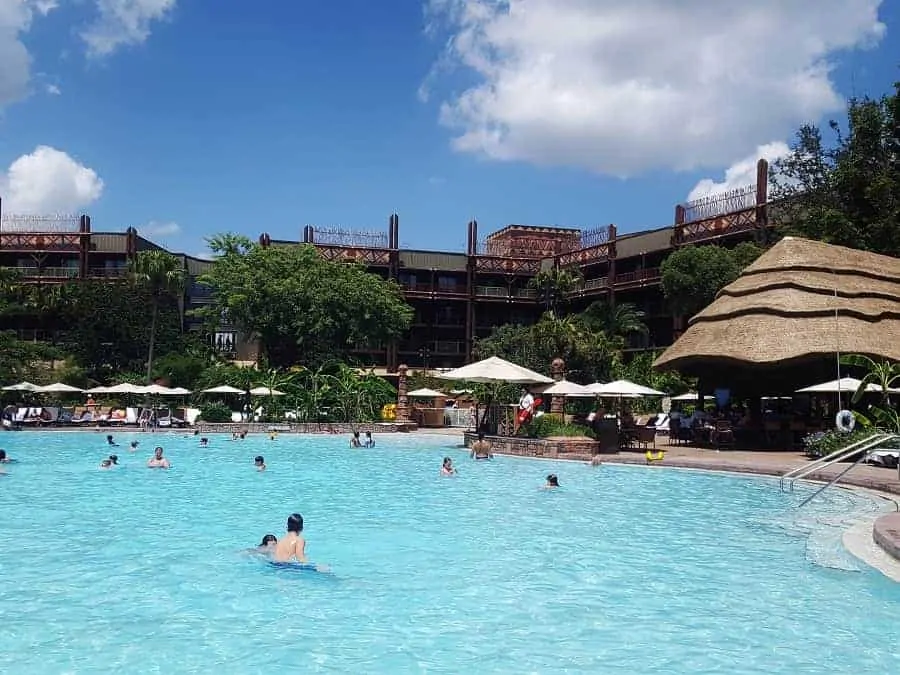 There are also two pools, a playground, and a water slide for endless fun.
And of course, being situated right next to Disney's Animal Kingdom theme park makes this resort even more appealing.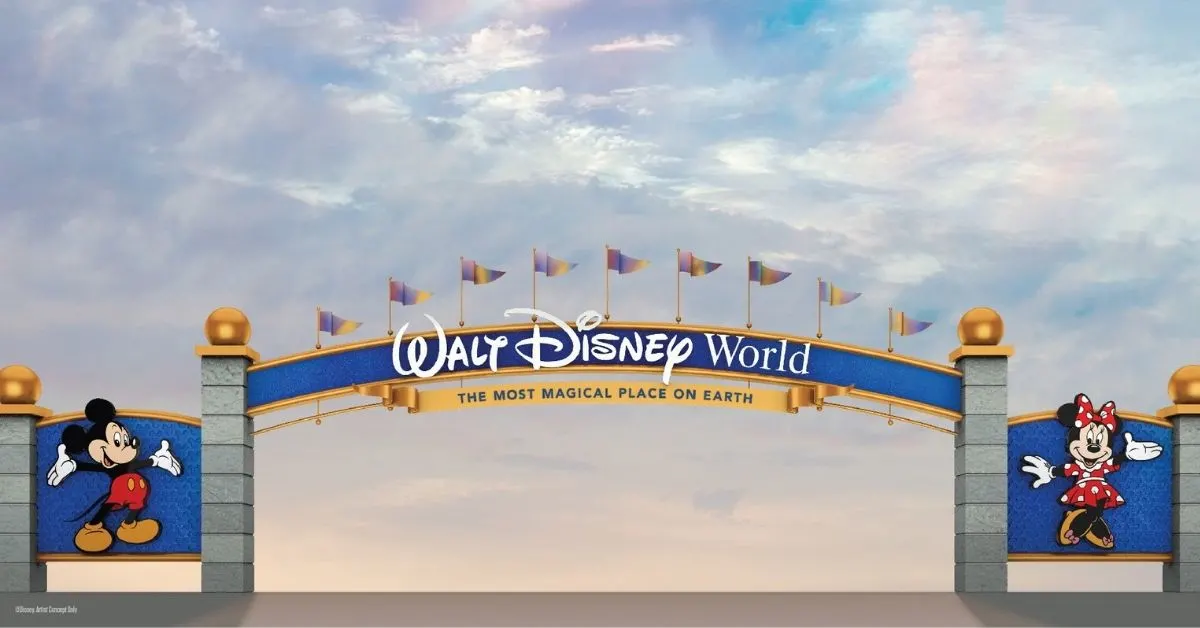 There are many resorts to choose from when planning a family trip to Disney World in 2024. Each one offers unique features and benefits that cater to different types of families and budgets.
Whether you're looking for spacious accommodations for large families or a luxurious experience, there's a Disney World resort that's perfect for you.