(We may earn a commission via affiliate links in this post. Read our full disclosure policy.)
While at Epcot your kids might be interested in trying Agent P's World Showcase Adventure! This activity take the kids on an adventure through Epcot's World Showcase as they try to defeat the evil Dr. Doofenshmirtz.
If your kids want something to keep them busy while you walk through the different pavilions in the World Showcase, this is a great free activity to take advantage of.
Agent P's World Showcase Adventure
Your mission begins with signing up online with your cell phone while you're at Epcot. You will then be placed on a mission in one of the following destinations:
China Pavilion
France Pavilion
Germany Pavilion
Japan Pavilion
Mexico Pavilion
United Kingdom Pavilion
Each destination has its own mission.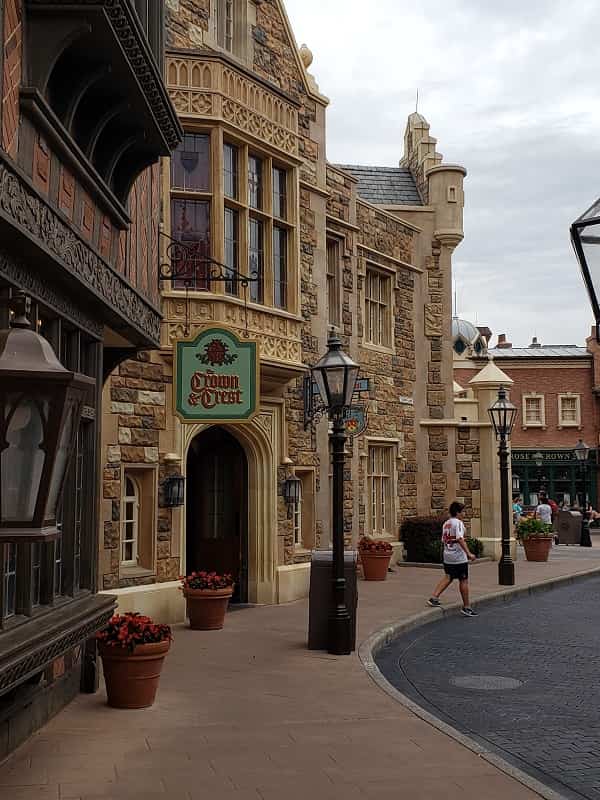 We began our mission in the United Kingdom and were taken to about 5 different locations in the UK section through the course of the adventure.
While the kids enjoyed bouncing from place to place, it can be a bit daunting for parents.
If you plan to play Agent P's World Showcase Adventure, you really need to have some time and flexibility in your schedule because it was our experience that just one country alone could take close to an hour to get through all the tasks.
What the kids really enjoyed about this activity is that it isn't simply going from one location to another.
You actually are given tasks to complete and the game will take you to unassuming places and you never know what (or who) you might see!
Some of the things they had to do were locating a golf ball and bringing to a store where you would have to place it in a machine which would "self destruct" after you leave.
They also had to tell a cast member a secret phrase to get a bag of tea (which contained a clue) to complete the challenge.
TIP: Your mission is good for 24 hours so if you don't finish the day your start, you might have to restart it next time you are at the park!
Have you played Agent P's World Showcase Adventure?